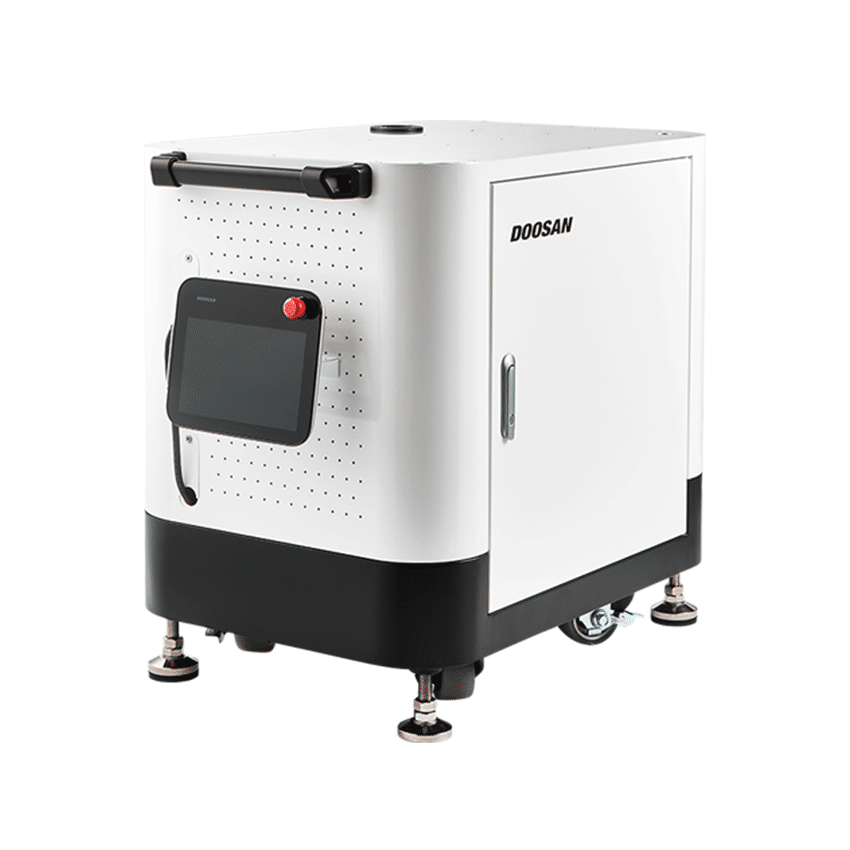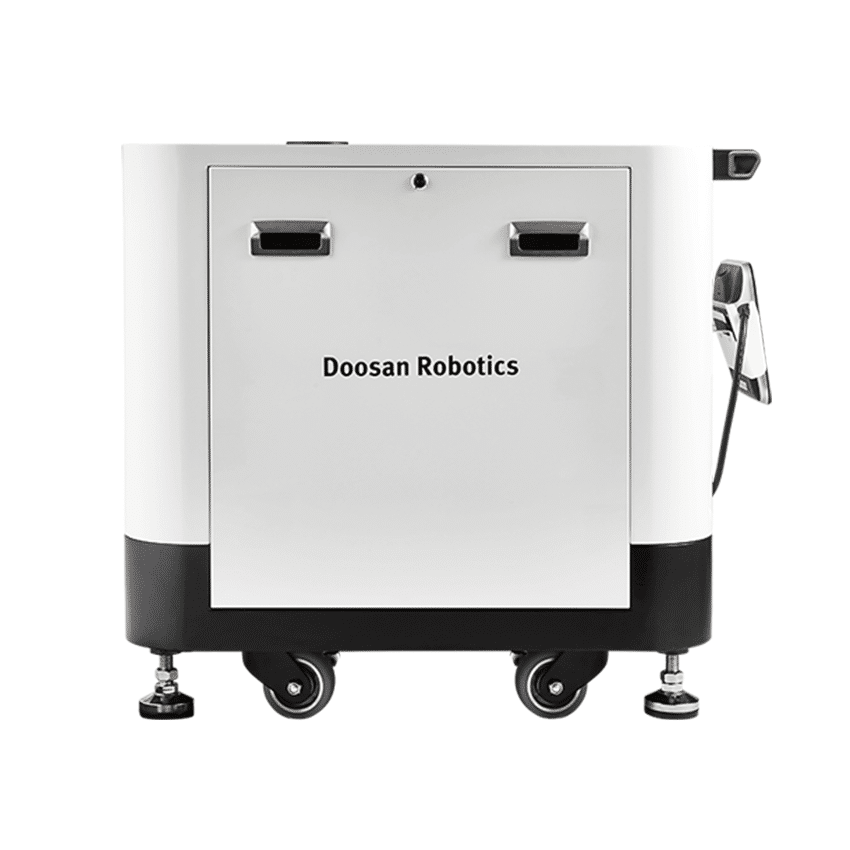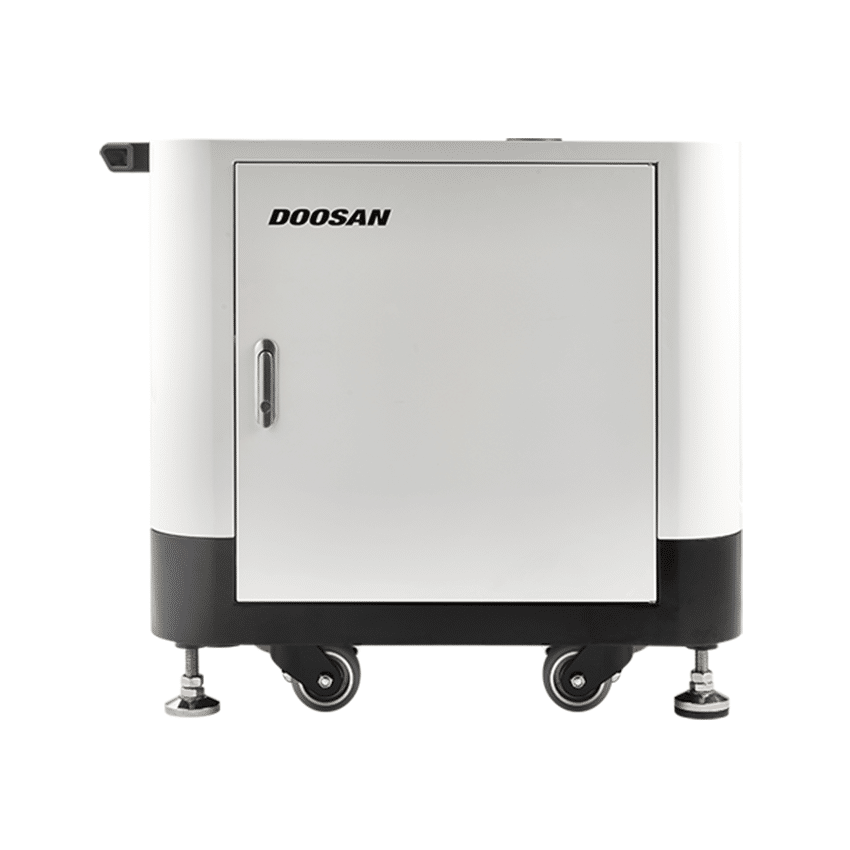 The
Doosan
Mobile Base allows for the complete integration of robot, controller and teach pendant, creating flexible and easy-to-relocate platform for any task. A large number of devices, such as pallet or laser scanners, can be installed on the Mobile Base, and several storage compartments allow for easy access to tools and accessories.
From 500,00 € a month with lease buy or installment.
Learn more
Overview

Description

Downloads

FAQ

Similar products
Effektive Mobilität
With the Doosan Mobile Base, M-Series cobots can be easily transported from job to job without disassembly.
Built-in Storage
The Mobile Base's built-in storage space allows the operator to bring along tools, accessories and attachments. In this way, they are always accessible and ready for use, no matter where the robot is taken.
Impressive Stability
When engaged, the Doosan Mobile Base provides an impressively stable base on which the cobot operates. This allows the cobot to perform accurate movements even though it is on a mobile platform.
Featured on Unchained TV
Unfortunately, there are no use case videos yet for this product. Click here to watch other videos on Unchained TV.
The Doosan Mobile Base is the ideal mobile workstation for the Doosan M-Series cobots. The Mobile Base allows the cobots to be easily transported from workplace to workplace and provides a solid base for operation when in use.The mobile platform provides ample storage space for the robot's control unit and any related tools that one may want to have on hand.
Technical Features
Dimensions – 850(W) X 600(D) X 825(H) mmWeight – 166 kgCover plate material – Stainless steelCompatible Robot Models – Doosan M0609 / M0617 / M1013 / M1509
H2515 (Reach: 1500 mm, Payload: 25 kg)
H2017 (Reach: 1700 mm, Payload: 20 kg)
M1509 (Reach: 900 mm, Payload: 15 kg)
M1013 (Reach: 1300 mm, Payload: 10 kg)
M0609 (Reach: 900 mm, Payload: 6 kg)
M0617 (Reach: 1700 mm, Payload: 6 kg)
A0912 (Reach: 1200 mm, Payload: 9 kg)
A0509 (Reach: 900 mm, Payload: 5 kg)
Other products from Doosan: Smart Vision Module
Did not find what you're looking for?
To place an order, send us an inquiry through the button at the top of the page or contact us through the chat.
Talk to an
Automation expert
Have questions about this product, pricing, or your automation projects? Fill out the form and an automation expert from our team will be in touch within 24 hours.