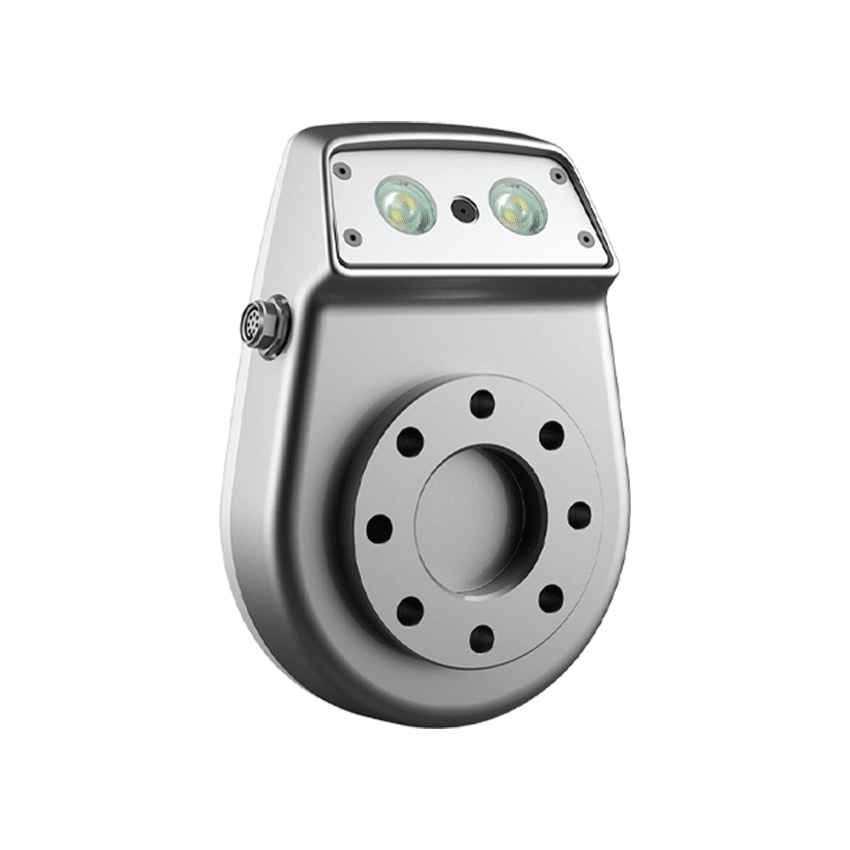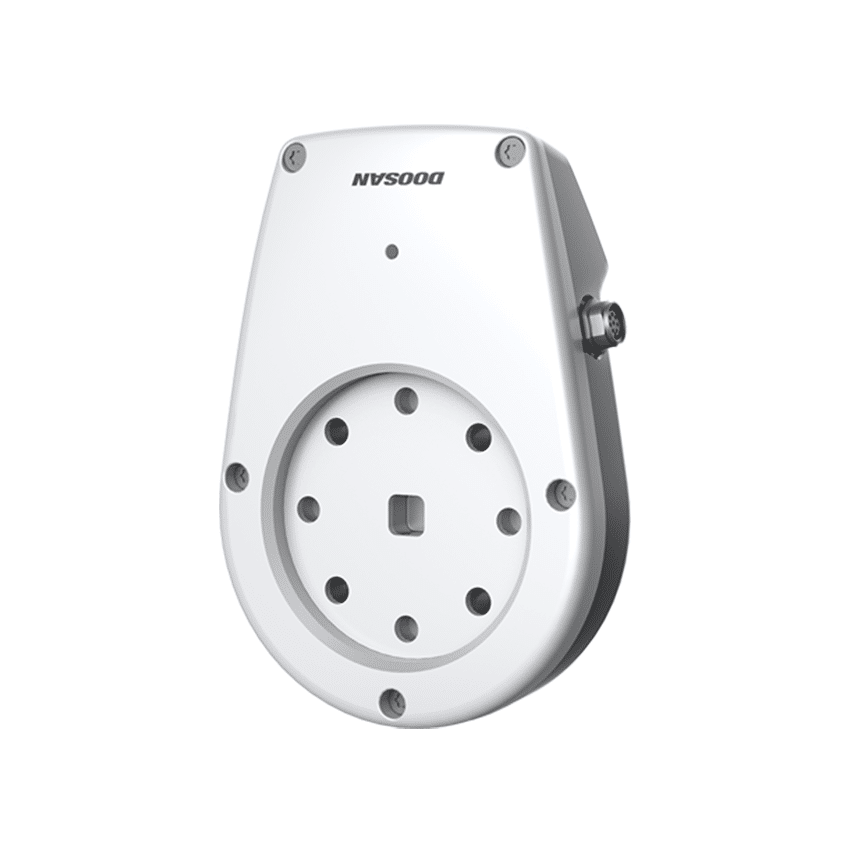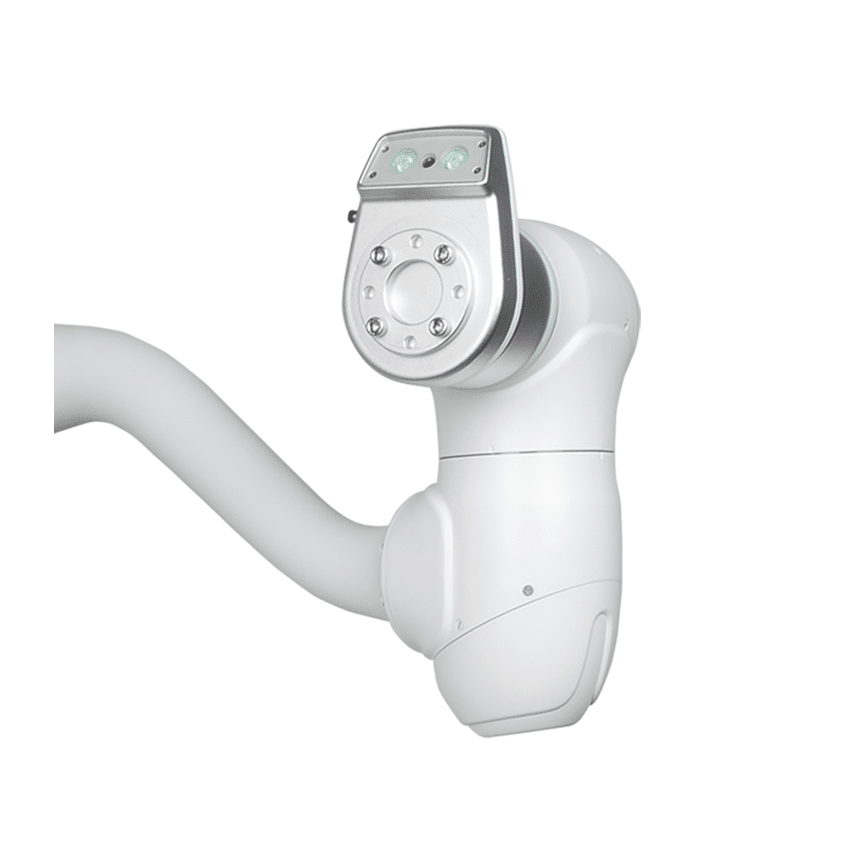 Doosan Smart Vision Module
The
Doosan
Smart Vision Module (SVM) is a camera that can be easily integrated into existing Doosan solutions. The SVM works seamlessly with Doosan cobots and is programmed via the cobot's Teach Pendant. The camera is only suitable for Doosan cobots.
From 300,00 € a month with lease buy or installment.
Learn more
Overview

Specifications

Description

Downloads

FAQ

Similar products
Quick Installation
Specifically designed for Doosan Cobots, the SVM can instantly improve work efficiency without additional installation cost. Simple 3-step installation allows even the robotics newbie to complete the install in less than 5 minutes.
Simple Programming
Plug&Produce: Pre-registered as a 'work cell' item (peripheral) in Teach Pendant for immediate operation upon installation. Programmable with a few touches using pre-programmed 'Skill' icons for vision applications.
Optimal Performance
Simultaneous recognition of multiple workpieces, and measuring of various parameters such as position, angle, diameter, and length. Mounted directly on to the robot ensuring consistent work performance without a need to reset due to a change of vision position.
Featured on Unchained TV
Unfortunately, there are no use case videos yet for this product. Click here to watch other videos on Unchained TV.
Specifications
Resolution

1920x1440
The Doosan Smart Vision Module (SVM) is a plug-and-produce type vision sensor that can be mounted on the robot head. The SVM enables the measurement of position, angle, diameter and length of objects and can be used in a wide range of machine vision applications. The optimized design for Doosan robots allows for easy and quick installation. All settings are managed by the DART platform.

The Plug and Produce type vision sensor, which can be mounted directly on the end flange of a robot, is ideal for a variety of applications. The design, optimized for Doosan robots, allows for quick and easy installation without the need for an additional fixtures or adapters. The intuitive user interface enables one to integrate the SVM into a robotic system and configuration with just a few taps on the robot's Teach Pendant.

Further information
Dimensions: 92mm (W) x 132mm (D) x 25.6mm /h)

Camera: CMOS 2,5M pixel /1920x1440)
Lens: Focal length 3.4mm, angle of view 75°

Light: White LED x "ea (800Lux @ WD500mm)

Communication: TCP/IP, 100MbpsPower: 24W (24V, 1A)
Examples of SVM applications
1. Visual inspection – Specific commands can be ordered according to inspection result (presence and quality) simultaneously for up to 10 items.

2. Compensation of position errors – SVM recognises the precise position of the workpiece and corrects the relative position of the robot accordingly.

3. Command by selecting an image – A user can select work items by the image of the workpiece that meets pre-set criteria such as shape, angle diameter, length.
Robots from Doosan

H2515 (Reach: 1500 mm, Payload: 25 kg)
H2017 (Reach: 1700 mm, Payload: 20 kg)
M1509 (Reach: 900 mm, Payload: 15 kg)
M1013 (Reach: 1300 mm, Payload: 10 kg)
M0609 (Reach: 900 mm, Payload: 6 kg)
M0617 (Reach: 1700 mm, Payload: 6 kg)
A0912 (Reach: 1200 mm, Payload: 9 kg)
A0509 (Reach: 900 mm, Payload: 5 kg)
Other products from Doosan: Mobile Base

Did not find what you're looking for?
To place an order, send us an inquiry through the button at the top of the page or contact us through the chat.
Talk to an
Automation expert
Have questions about this product, pricing, or your automation projects? Fill out the form and an automation expert from our team will be in touch within 24 hours.