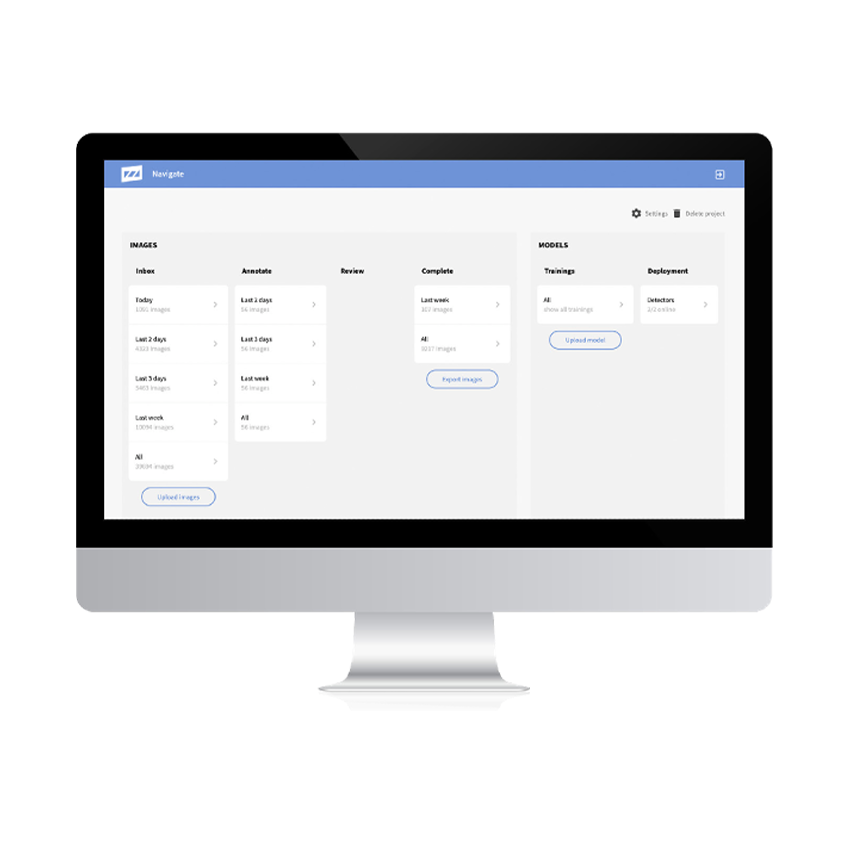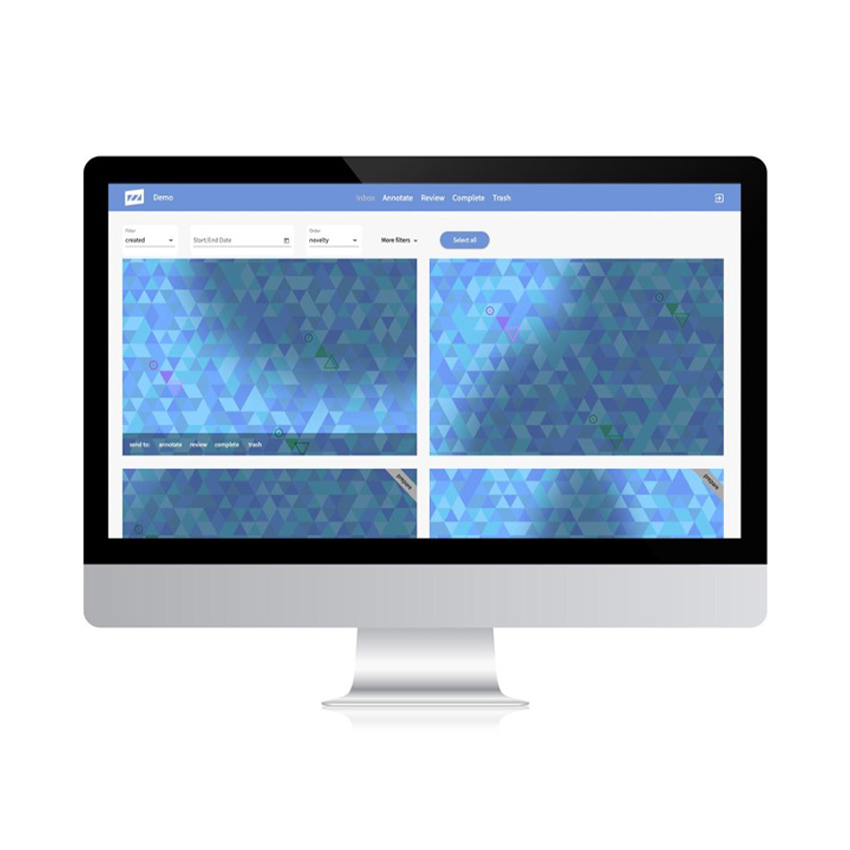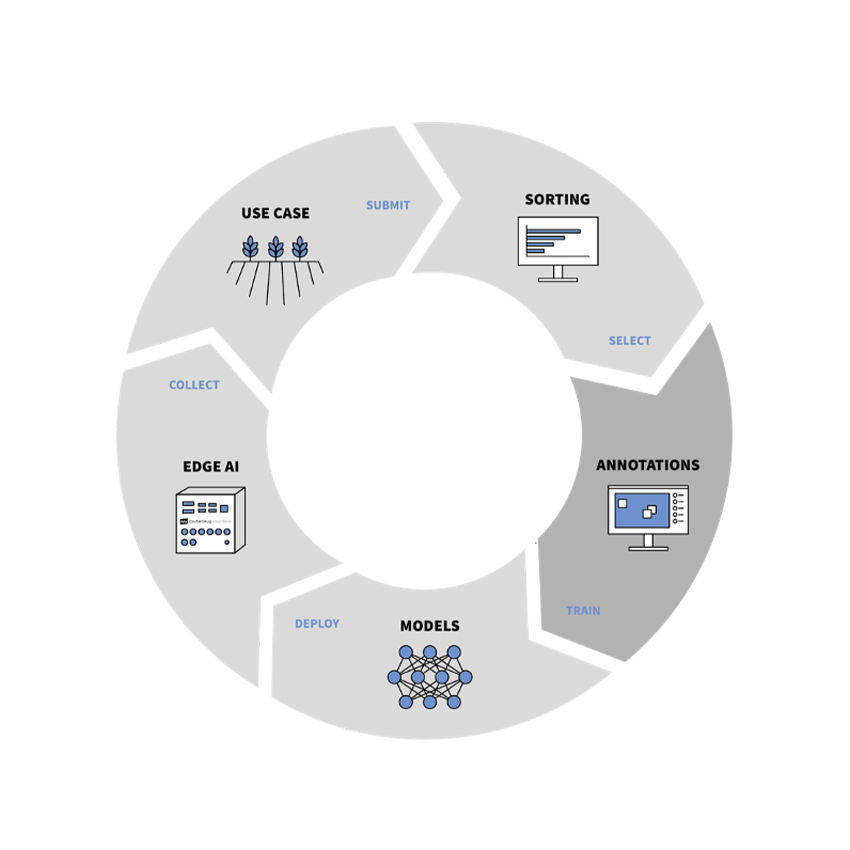 The
Zauberzeug
Learning Loop is a powerful, no-code web platform for training and managing neural networks for object recognition and other computer vision tasks.
From 300,00 € a month with lease buy or installment.
Learn more
Overview

Description

Downloads

FAQ

Similar products
Machine Vision - All-in-one Solution
The "magic stuff learning loop" workflow uniquely combines a web-based, high-quality labeling tool with AI training and deployment that automates the required data management.
Quality instead of quantity
While other AI workflows need hundreds of thousands of images for initial valid results, the "Zauberzeug Learning Loop" achieves high recognition rates with just a few hundred images.
Easy to use - even for AI newbies

After a short training period, both the annotation tool and the training run are as easy to use as an e-mail program via an intuitive web interface.
Adaptable and scalable
Data engineers and data scientists can extend the learning loop with new trainers and detectors via a clear API. They can also integrate their own computing units in a few simple steps.
Featured on Unchained TV
Unfortunately, there are no use case videos yet for this product. Click here to watch other videos on Unchained TV.
The Zauberzeug Learning Loop provides the complete workflow for efficiently building your own specialized AI computer vision models. Images can be annotated and AI training started via an easy-to-use web interface.
But that's not all. Because the "Learning Loop" is based on Transfer Learning and Active Learning to continuously improve the models: New images from the user's own use case can be continuously uploaded via a simple API. These are automatically sorted and prioritized so that images with poor recognition results are selected for the next round of annotation. After annotation, the new data flows into the next training and can be conveniently installed on the production systems from the web interface. By iteratively repeating this process with only 20-100 images at a time, the total amount of data processed can be reduced quite significantly. This is because only the images that further improve the model need to be manually annotated. Thus, "fleet learning" is possible, as practiced by Tesla.
Thanks to the intuitive Kanban-oriented user interface, the whole process can be performed even without expert AI knowledge. Thus, the Data Scientists/Engineers can take care of the AI network architecture development in a decoupled manner, for example, and connect it to the Learning Loop via APIs.
Displayed price is the monthly licence price.

Did not find what you're looking for?
To place an order, send us an inquiry through the button at the top of the page or contact us through the chat.
Talk to an
Automation expert
Have questions about this product, pricing, or your automation projects? Fill out the form and an automation expert from our team will be in touch within 24 hours.