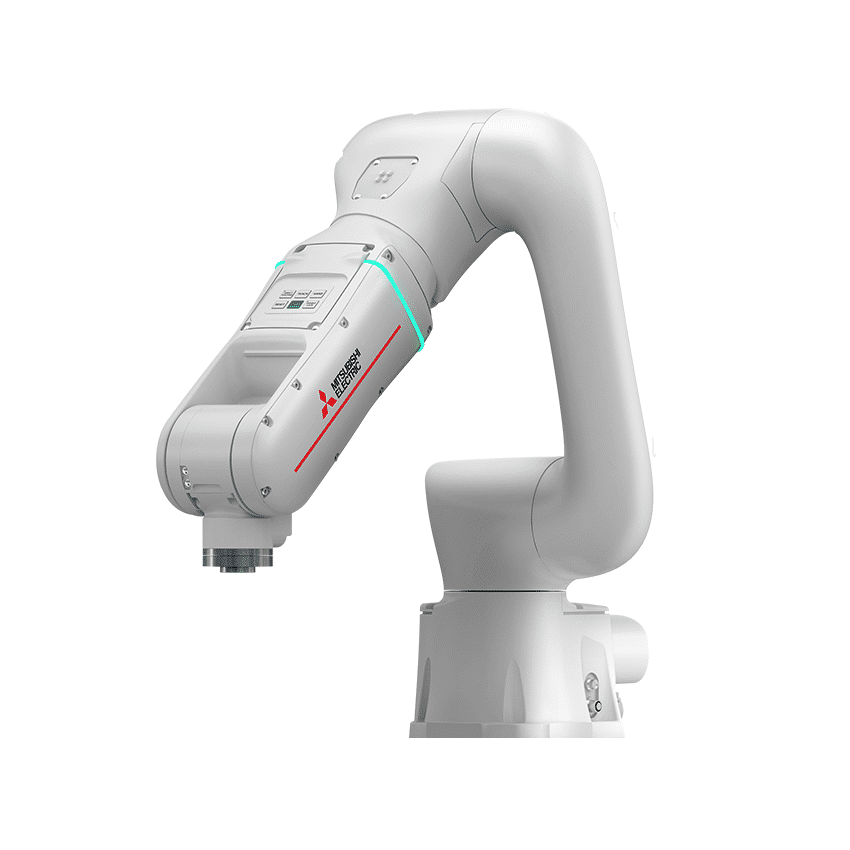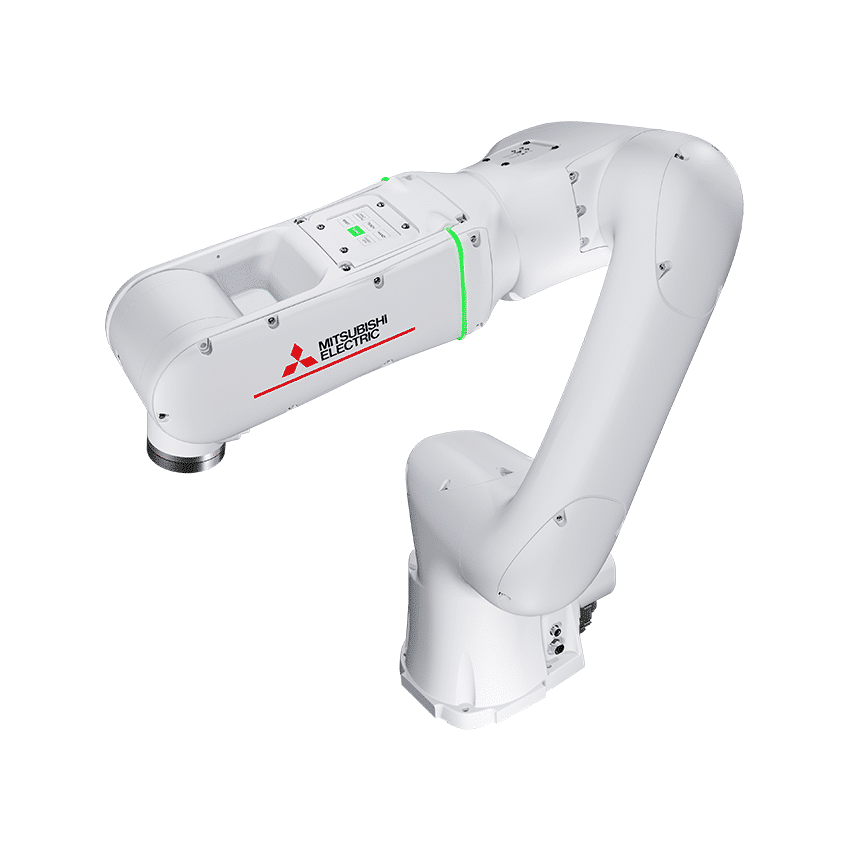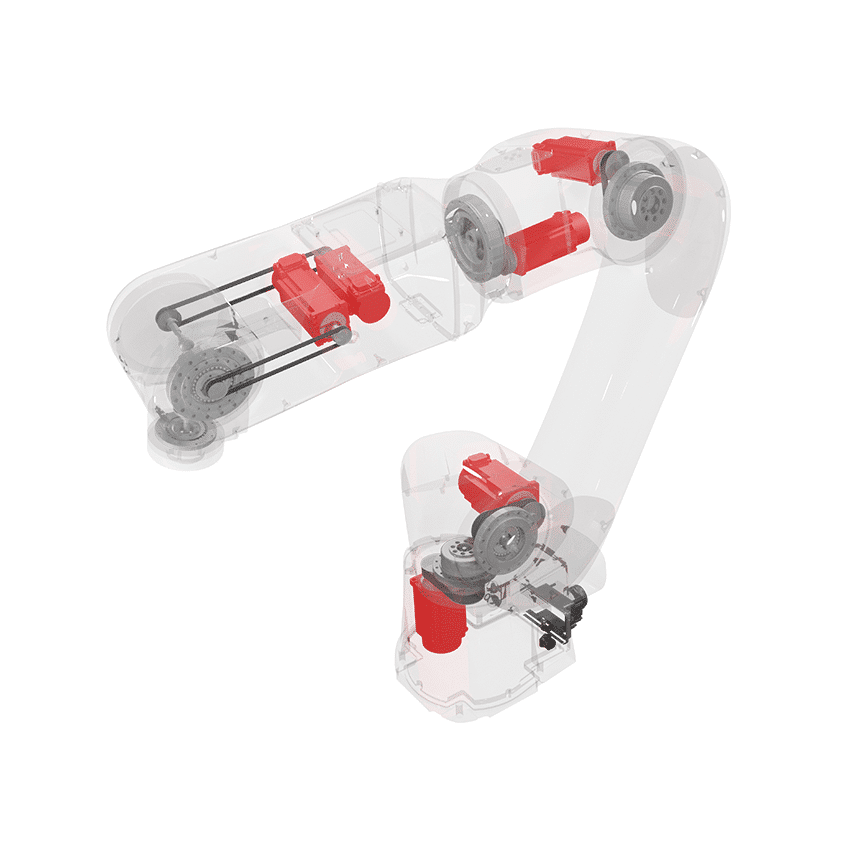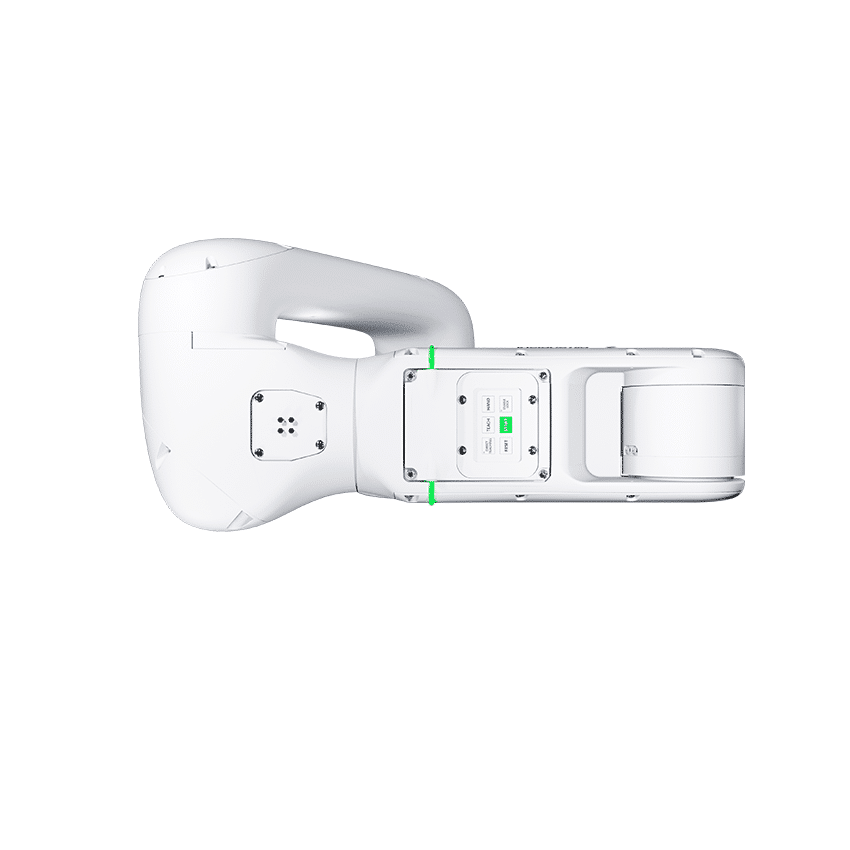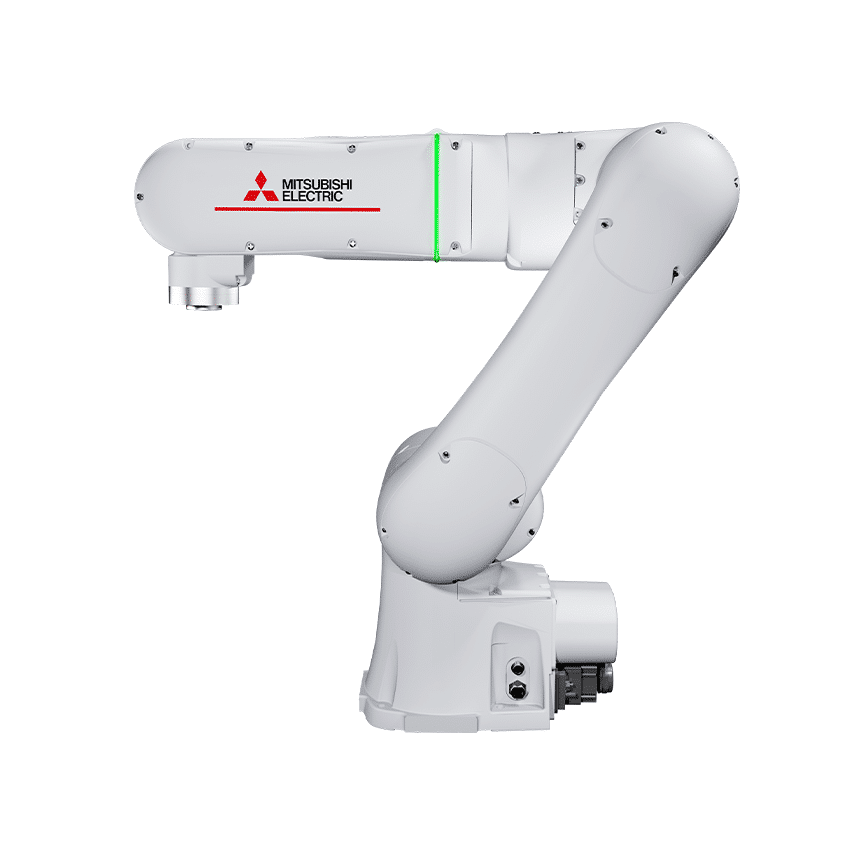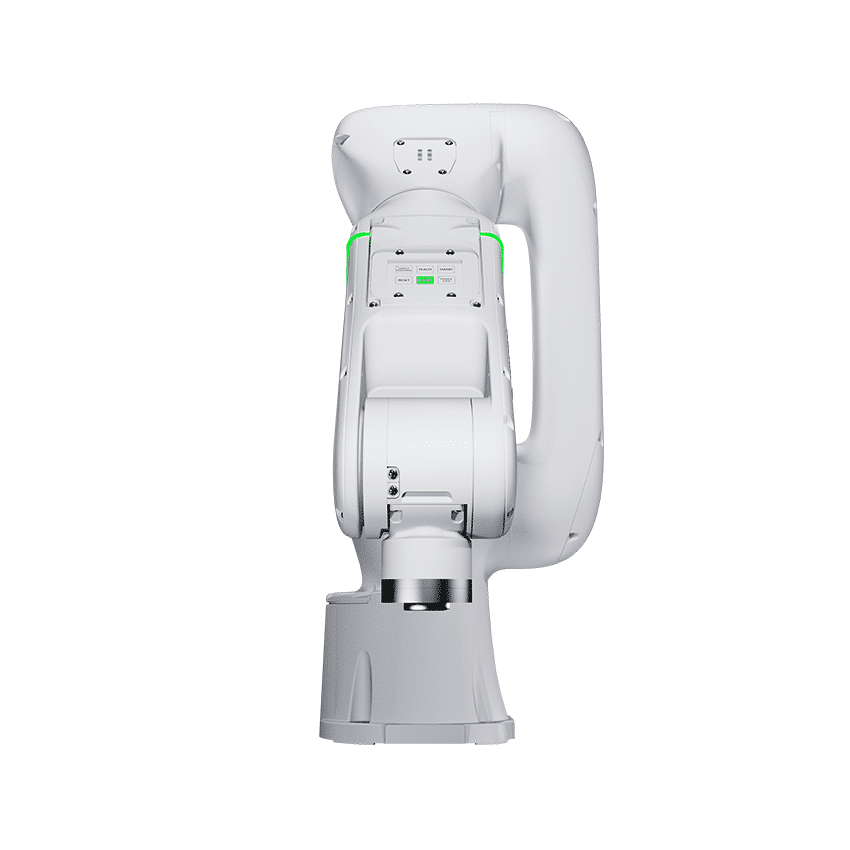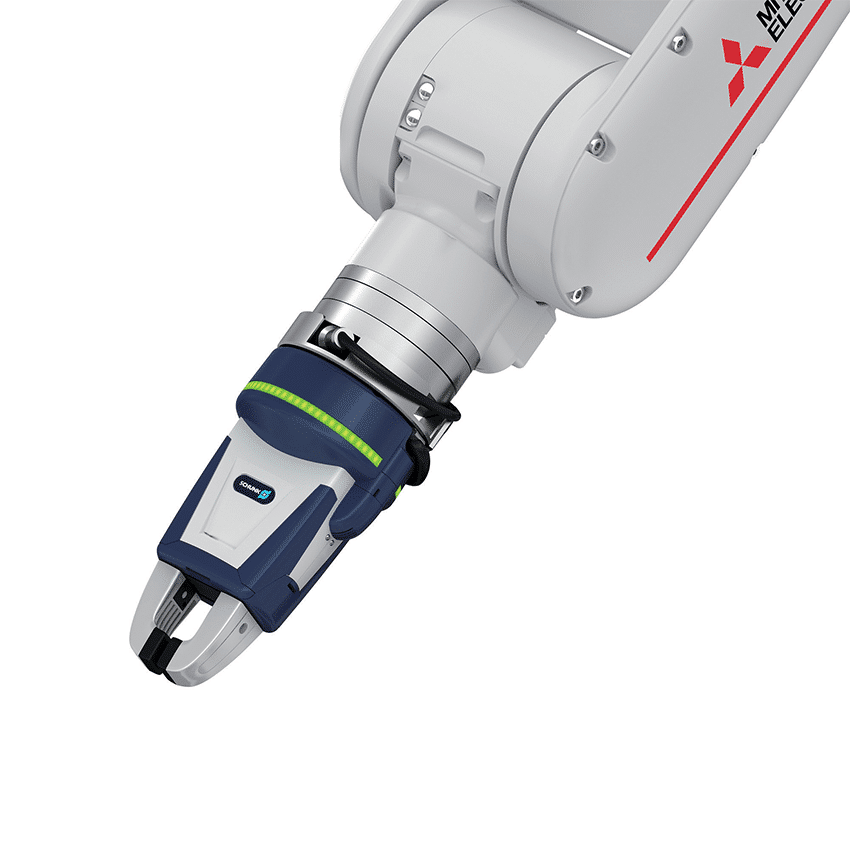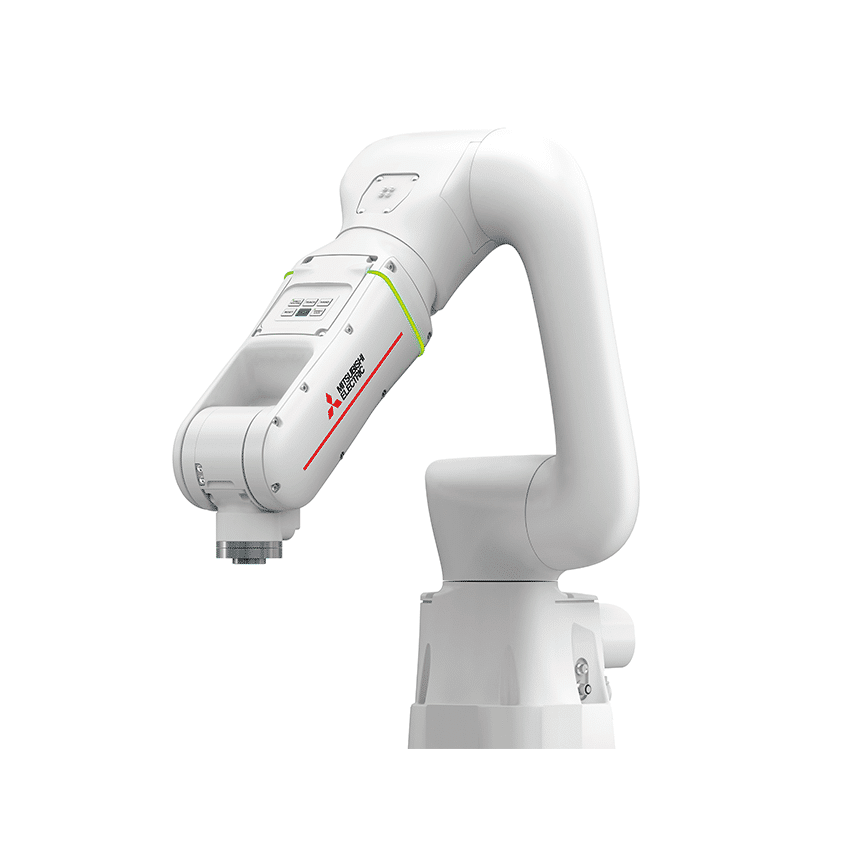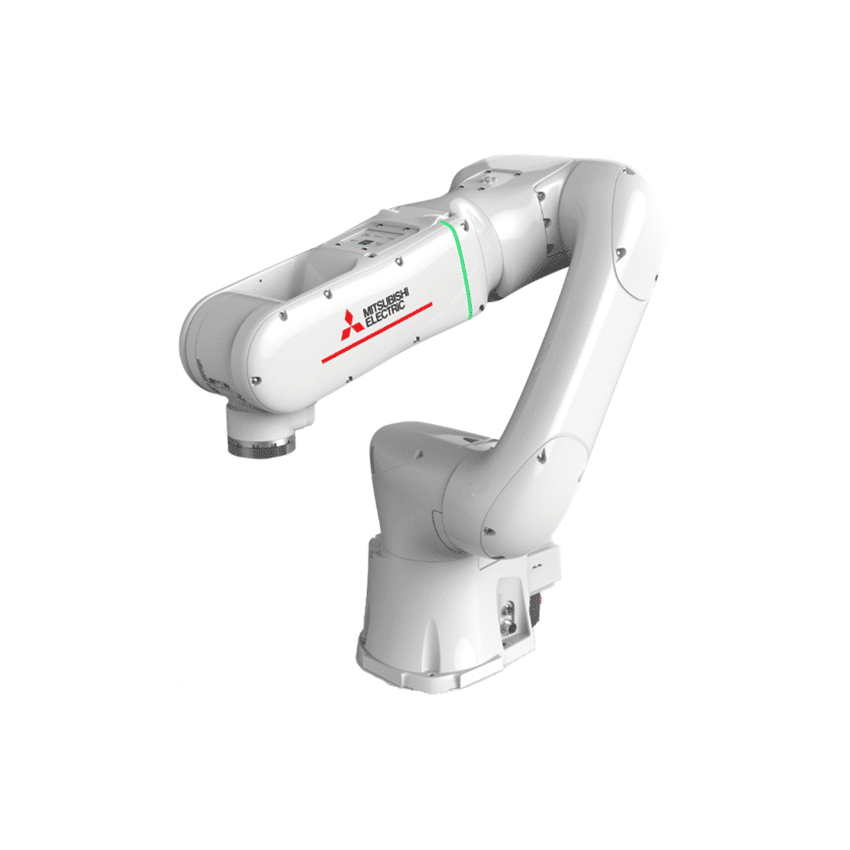 Mitsubishi MELFA ASSISTA (RV-5AS-D)
The
Mitsubishi
MELFA ASSISTA cobot with its 5kg payload and 910mm reach offers a unique combination of experience of the classic industrial robot and concepts of collaborative work with robots. The MELFA ASSISTA offers excellent gripper compatibility, easy programming, and intuitive setup. In addition, this robot is designed to work near food and in other environments with higher standards of cleanliness.
From 1.000,00 € a month with lease buy or installment.
Learn more
Overview

Compare

In the box

Use case combination

Specifications

Description

Downloads

FAQ

Similar products
Featured on Unchained TV
Unfortunately, there are no use case videos yet for this product. Click here to watch other videos on Unchained TV.
Compare
In the box
Robot
Controlbox
Safety Extension Unit
Use case combination
Cobot

,

Mitsubishi Electric
Mitsubishi MELFA ASSISTA (RV-5AS-D)
+
Finger Grippers

,

Schunk
Co-act EGP-C
+
Camera

,

Framos
FRAMOS Industrial Depth Camera D415e Starter Kit
Pick&Place
The compact and precise Mitsubishi MELFA ASSISTA is the perfect cobot for Pick&Place solutions at a reasonable price.
€34,999.00
excl. VAT.
Cobot

,

Mitsubishi Electric
Mitsubishi MELFA ASSISTA (RV-5AS-D)
+
Finger Grippers

,

Robotiq
Robotiq 2F-85
+
Cobot-Base

,

EasyRobotics
EasyRobotics EasyWork
Research
Thanks to its open design, intuitive interface and broad ecosystem, the Mitsubishi MELFA ASSISTA is perfect for research applications.
€38,255.00
excl. VAT.
Cobot

,

Mitsubishi Electric
Mitsubishi MELFA ASSISTA (RV-5AS-D)
+
Finger Grippers

,

OnRobot
OnRobot RG6
€4,813.00
- €6,010.00

excl. VAT.
+
Cobot-Base

,

Alexander Bürkle
Alexander Bürkle SmartCube 1100
Education
Thanks to its intuitive user interface, simple programming environment and large component ecosystem, the Mitsubishi MELFA ASSISTA is perfect for educational tasks.
€40,313.00
excl. VAT.
Arm
Reach

910

mm

Payload

5.5

kg

Weight

32

kg
Performance
Max. linear TCP speed

1

m/s

Repeatability

0.03

mm

Min. Operating Temperature

0

°C

Max. Operating temperature

40

°C

I/O Ports

2 Inputs; 4 Outputs

I/O Power Supply

24V & 0,3 A
Joint Movement (Range: ° / Max Speed : ° /s)
J1
-240 till 240

±

124
J2
-148 till 148

±

124
J3
-150 till 150

±

124
J4
-200 till 200

±

297
J5
-120 till 120

±

356
J6
-200 till 200

±

360
J7
-
-
Other Features
IP classification

IP54

Mounting Direction

All directions
Control Box
Dimension

430x425x96 mm

Weight

12.5

kg

I/O ports

6 Input, 5 Output

I/O power supply

24V & 0,3A

Communication

EtherNet/IP, PROFINET, CC-Link, EtherCAT

Supply voltage

100-200 VAC

IP classification

IP20
The MELFA ASSISTA collaborative robot from Mitsubishi Electric has been developed to work hand in hand with humans without the need for protective devices and enclosures. At the same time, it meets the new requirements for an appropriate distance between workers in production sites. The Cobot offers the highest level of safety, such as collision monitoring and strict compliance with the international safety and robotic standards ISO 10218-1 and ISO/TS15066. It is also durable, easy to operate and program, with a very high repeatability of ±0.03 mm* at a nominal load of 5 kg and a reach radius of 910 mm.
Prepared to meet higher hygiene standards
During the development of the Mitsubishi MELFA ASSISTA, a special focus was lent to cleanliness. As one of the few cobots designed for use in food-safe environments, the MELFA ASSISTA opens up a whole new world of collaborative applications in kitchens, food factories, and other environments with strict cleanliness standards. Increasing hygiene requirements, the variety of products, and the traceability of production processes are also secured in the future with the MELFA robots. Innovative details and strict guidelines for the MELFA robots guarantee quality assurance even in high-purity applications.
A state-of-the-art cobot with deep industrial roots
The Mitsubishi MELFA ASSISTA combines Mitsubishi's long experience in industrial robotics with the latest collaborative technology. With the MELFA ASSISTA, you know you're working with the best.
To place an order, send us an inquiry through the button at the top of the page or contact us through the chat.
Talk to an
Automation expert
Have questions about this product, pricing, or your automation projects? Fill out the form and an automation expert from our team will be in touch within 24 hours.