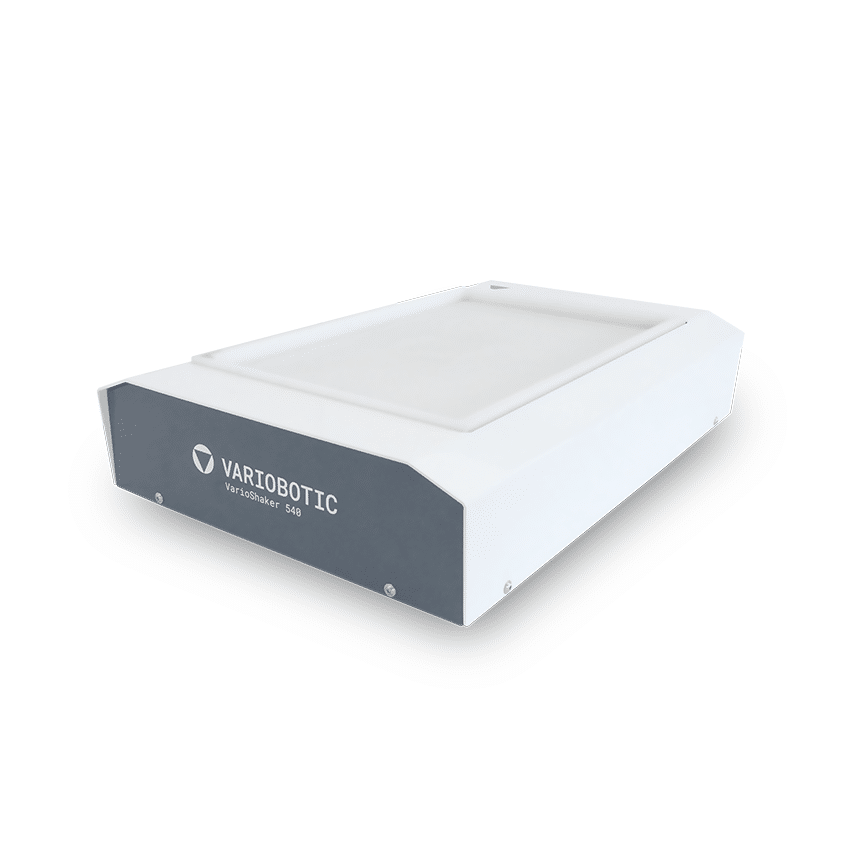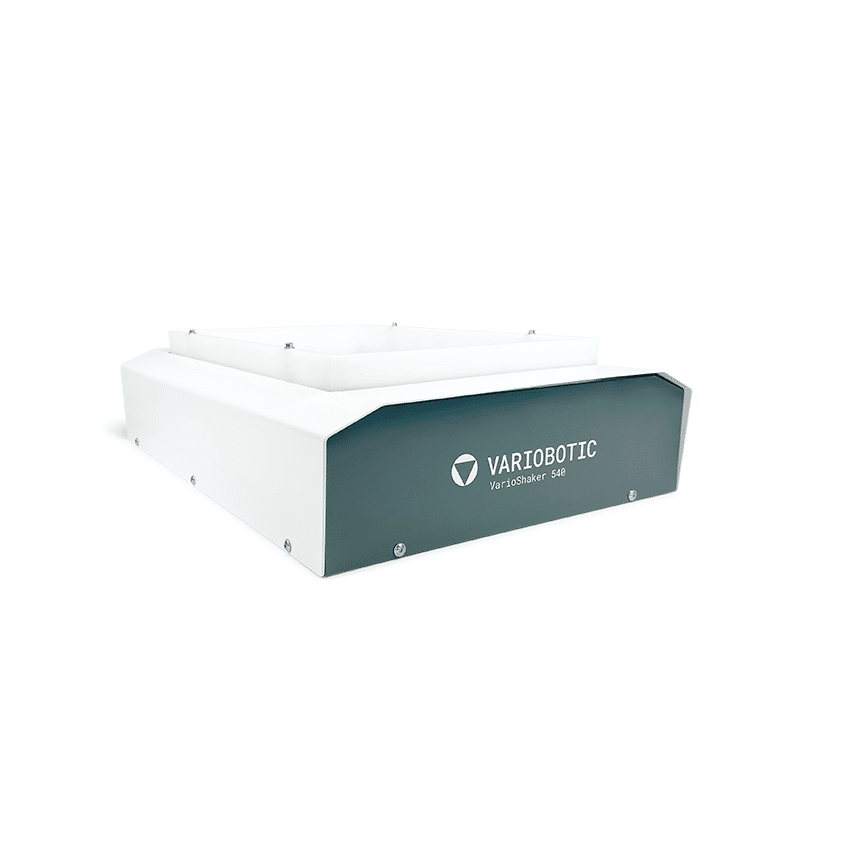 Variobotic VarioShaker 540
The VarioShaker 540 component separator is more than a simple everyday component separator! This advanced parts separator is primarily used for Pick and Place and flexible feeding applications. With an effective area of approx. 475 x 290 mm, it can process parts ranging from approx. 20 to 60 mm in size. The VarioShaker 540 is easy to set up and configure and it is robust and uncomplicated in operation.
From 1.000,00 € a month with lease buy or installment.
Learn more
Overview

Description

Downloads

FAQ

Similar products
Modern but Affordable
Low purchase price for cost-effective and flexible automation
Geometry-agnostic
Separation of parts regardless of geometry
Links Camera and Robot
Acts a link between the vision system and the industrial robot
Easy Setup
Flexible changeover thanks to exchangeable magnetic quick-change plates with different surfaces
All-in-one solution available
Available as part of an all -in-one solution (e.g., EligoShake M1)
Featured on Unchained TV
Unfortunately, there are no use case videos yet for this product. Click here to watch other videos on Unchained TV.
More than a simple component separator

The Variobotic VarioShaker 540 is more than a simple everyday component separator. It adapts to different component sizes and shapes with ease and reliably separates them.

A high separation rate is achieved by moving the bulk material in a targeted manner. Collecting the parts and then separating them again is also no problem.


Important Specifications:
Size: 540 mm (diagonal)
Usable area: approx. 475 x 290 mm
Dimensions: Approx. 658 x 422 x 165 mm (L x W x H)
Recommended Part Size: approx. 20 to 100 mm
Vibrating Bowl Material: PE White
Vibrating Bowl (with transmitted light): Smooth
Temperature Range: 5°C - 40°C
Software: WebGUI via standard web browser
Weight: 27.5 kg


Scope of Delivery
Part separator VarioShaker 540
Control box with integrated configuration software (WebGUI per webbrowser)
Shakingplate plain (in the standard scope of delivery)
Connection cablel: M12 8-pole (5 m) and M8 4-pole (5 m)
To place an order, send us an inquiry through the button at the top of the page or contact us through the chat.
Talk to an
Automation expert
Have questions about this product, pricing, or your automation projects? Fill out the form and an automation expert from our team will be in touch within 24 hours.