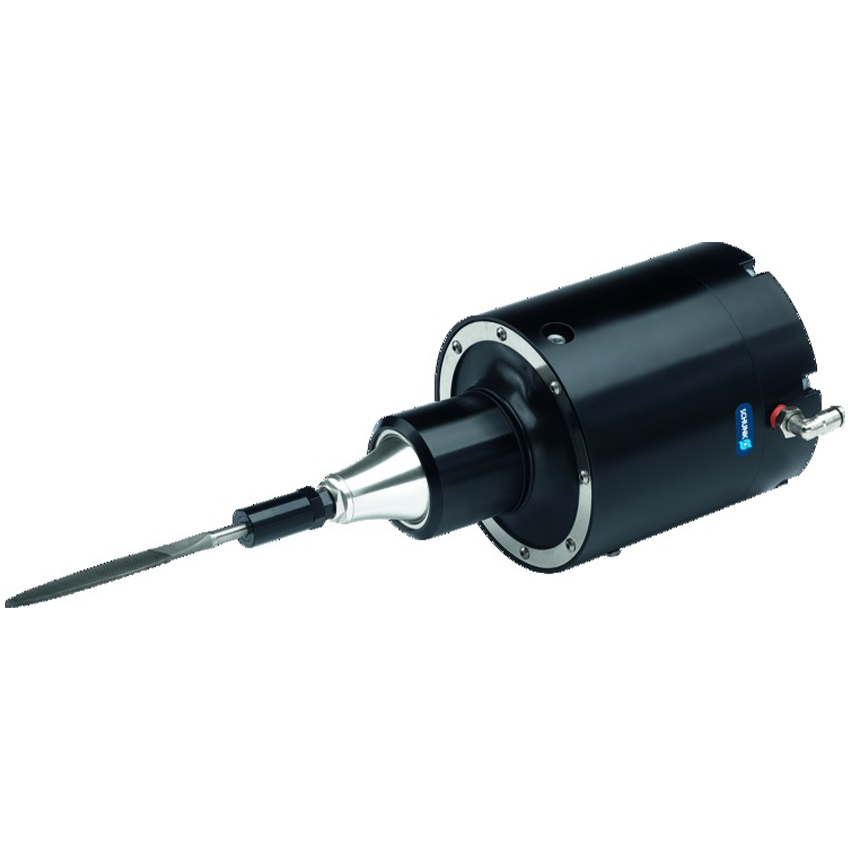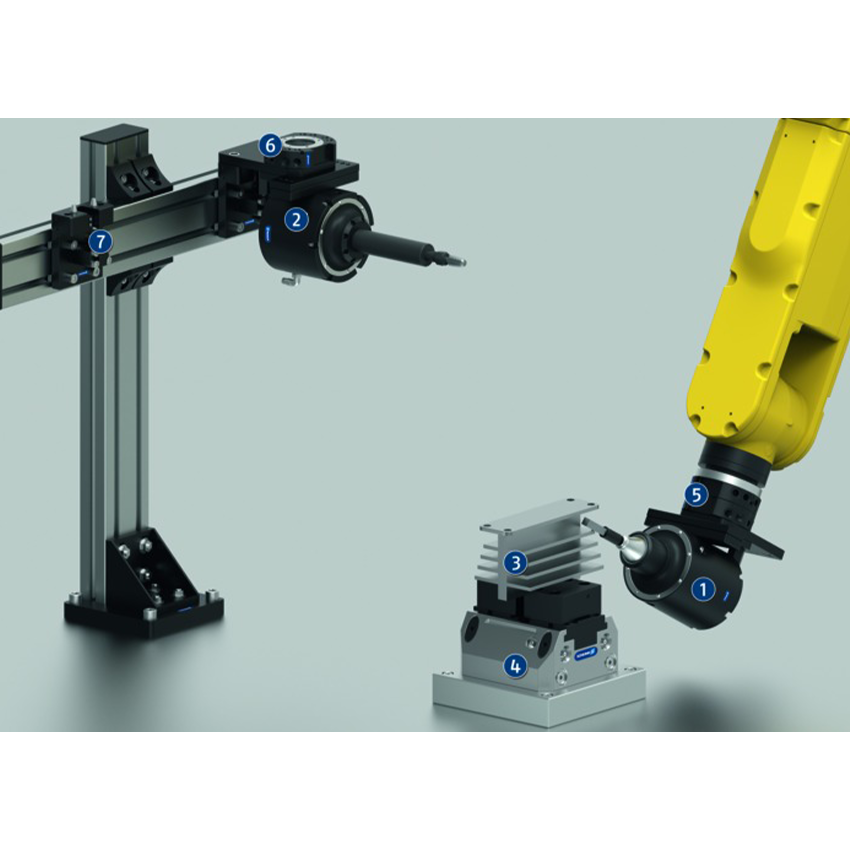 SCHUNK CRT is a pneumatically driven file with radial compensation for the machining of workpieces.
From 700,00 € a month with lease buy or installment.
Learn more
Overview

Description

Downloads

FAQ

Similar products
Featured on Unchained TV
Unfortunately, there are no use case videos yet for this product. Click here to watch other videos on Unchained TV.
Das SCHUNK CRT Entgratwerkzeug ist ein oszillierendes Werkzeug für das Bearbeiten mit dem Roboter. Hierbei handelt es sich um eine Entgratspindel, die Feilen als Schneidwerkzeug verwendet. Die Einheit besitzt einen radialen Ausgleich, um unterschiedliche Werkstücke bearbeiten zu können.


Darüber hinaus kann die Einheit mit unterschiedlichen Feilen, je nach den Anforderungen deines Werkstücks, ausgestattet werden. Die Sperrfunktion für die Y-Achse sorgt für das Verhindern von unerwünschten Bewegungen. Die pneumatisch angetriebene Feile kann flexibel am Roboterarm oder als stationäre Einheit eingesetzt werden.


Zusätzliche Spezifikationen
Max. Ausgleichswinkel X: ±1.8°
Max. Ausgleichsweg X: ±8mm
Max. Ausgleichswinkel Y: ±1.8°
Max. Ausgleichsweg Y: ±8mm
Leerlaufhubzahl: 12000
Werkzeugaufnahme: Feilenblattaufnahme Ø 5 mm
Eigenmasse: 3.08kg
Modellnmr.: CRT 12-5
Did not find what you're looking for?
To place an order, send us an inquiry through the button at the top of the page or contact us through the chat.
Talk to an
Automation expert
Have questions about this product, pricing, or your automation projects? Fill out the form and an automation expert from our team will be in touch within 24 hours.