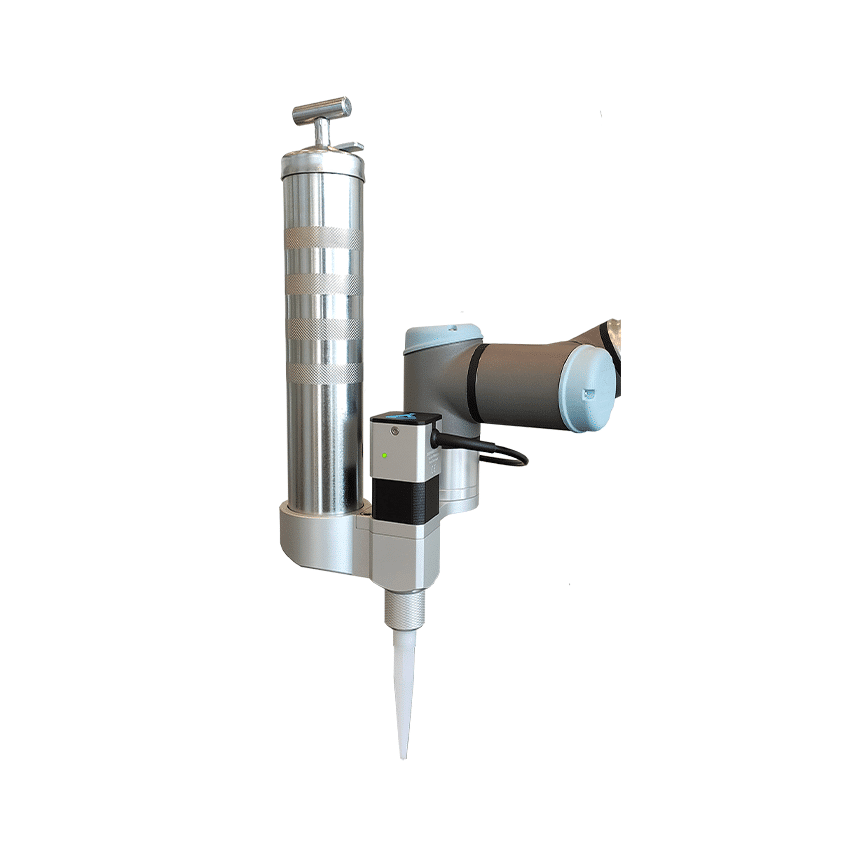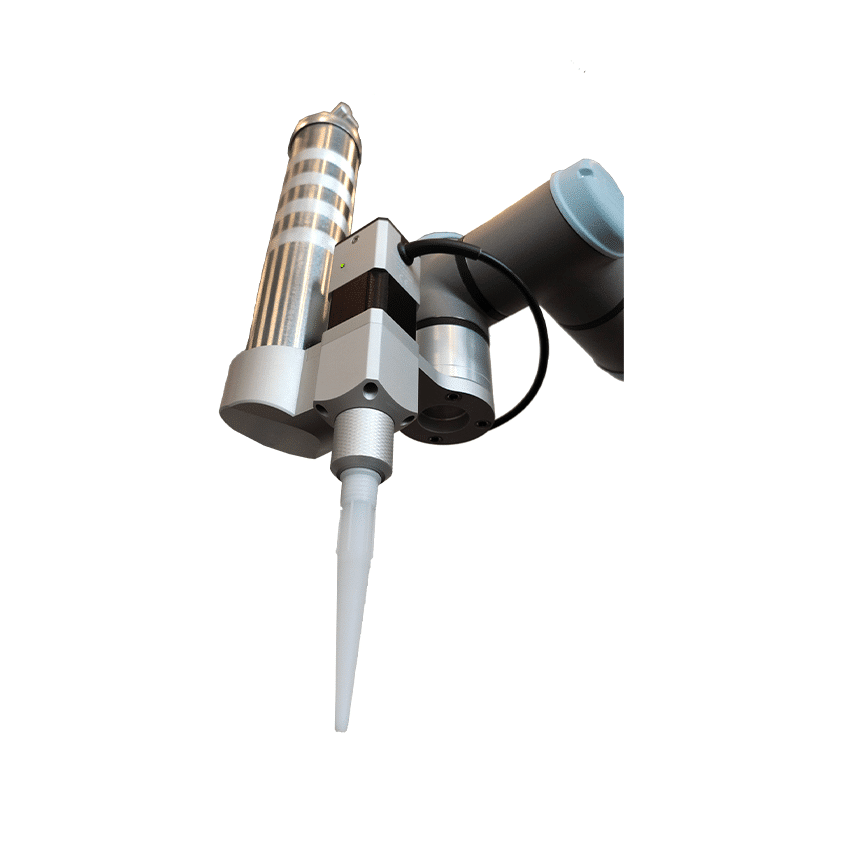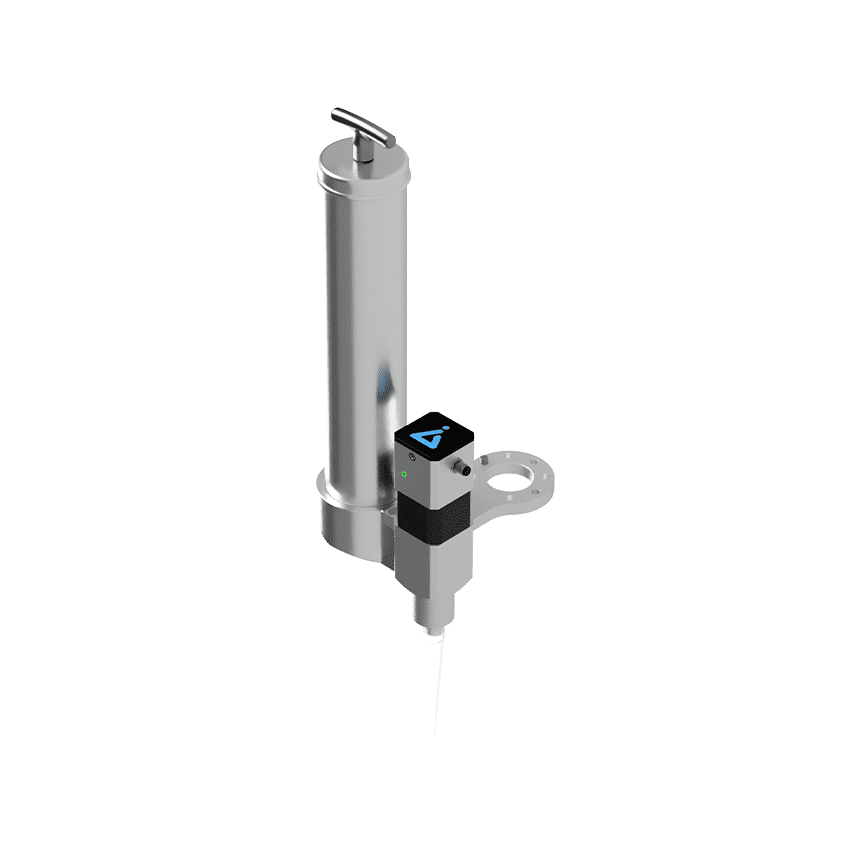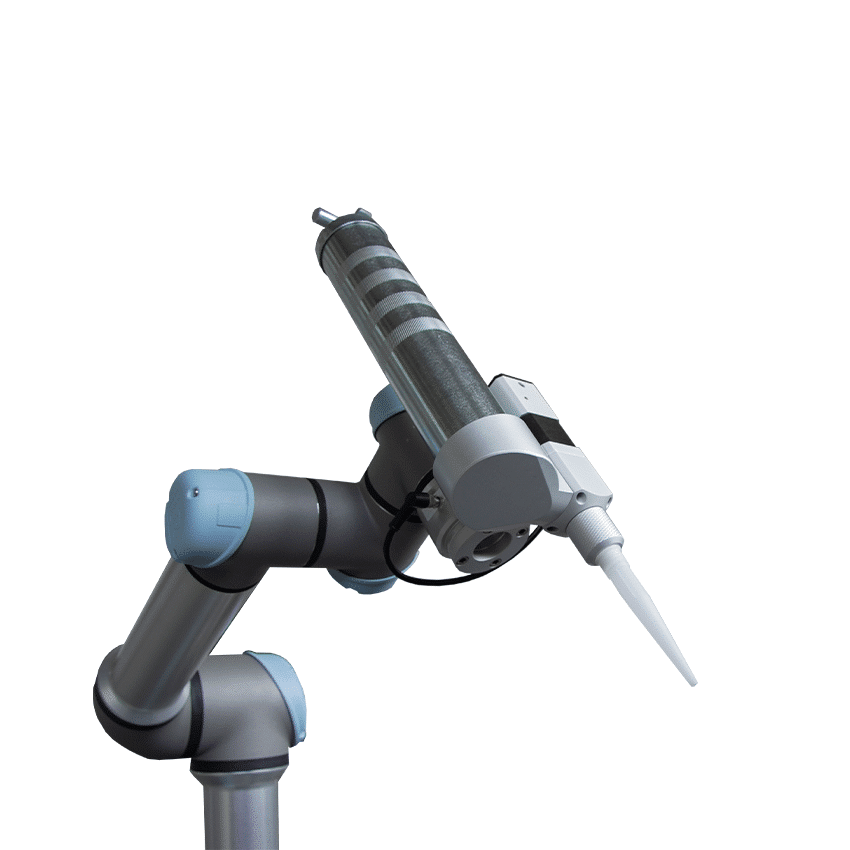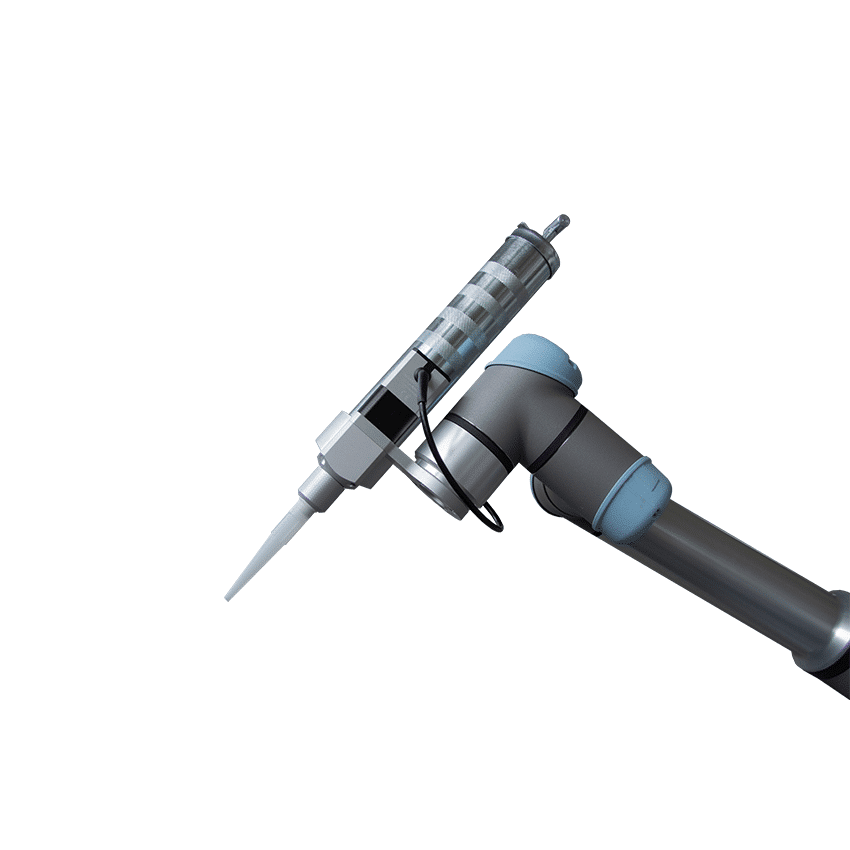 Aim Robotics FD400 Fluid Dispenser
The
Aim Robotics
FD400 Fluid Dispenser is Plug&Dispense. Easy-to-use and all-electric, the FD400 brings easy fluid dispensing to collaborative robots. With just a single point of contact with the robot (an M8 conenction) and no need for compressed air, the FD400 makes dispensing easy, predictable, and accurate. Thanks to its URCap, clear interface, and intuitive software, this UR Certified dispenser from Aim Robotics will revolutionize the way you dispense!
From 700,00 € a month with lease buy or installment.
Learn more
Overview

Specifications

Description

Downloads

FAQ

Similar products
Easy Installation and Setup
Up and running in 10 minutes with just a single connection point to robot.
Intuitive Interface
The FD400 comes with Aim Robotics' inuitive and easy-to-use custom software solution. The interface is user-friendly and designed to help you set up and adjust your Air Robotics FD400 with ease.
Fully integrated with Universal Robots
The FD400 is fully integrated with cobots from Universal Robots. The device connects to a UR3e, UR5e, UR10e, or UR16e via a single M8 8-pin connector. The FD400 is UR Certified.
Various viscosities
The FD400 can dispense fluids ranging from medium to high viscosity.
Accuracy where you need it
The FD400 allows for accurate placement on any shape, surface, or orientation in continuous motion.
Consistent Quality
AirLess Technology™ by Aim Robotics ensures minimal flow variation
Problem detection
Automatic error detection and operator alert
Applications
Lubrication/Greasing, Flux Application, Sealant Bead Application, Edge Sealing, Adhesive Application, Potting
Featured on Unchained TV
Dispensing
Chemie
Lebensmittel
Maschinenbau
Automatisieren des Dosierens mit Aim Robotics und dem Mimic Kit von Nordbo Robotics
Overview
Weight

2

kg

Dimension

403 x 133 x 156 mm
Performance
Min. Operating Temperature

-10

°C

Max. Operating temperature

55

°C

Dispensing Variance

5

%

Min. Viscosity

150,000

Max. Viscosity

3,000,000

Feeding type

Compressed Spring Force
Interfaces
Supply voltage

24

V

Max. current

0

A

Nominal current

0.6

A

Communication

RS 485, 2DI

Mounting Interface

ISO 9409-1, type 50-4-M6
Properties
IP classification

IP65
The Aim Robotics FD400 Fluid Dispenser is a Plug&Dispense solution. It is a modern, electric fluid dispensing tool designed to be mounted on a collaborative robot. Fluid dispensing can be a messy and complicated task, but with the FD400 it is not only achievable, but even easy. The Aim Robotics FD400 works with any cobot from Universal Robots and can be easily set up and programmed through its URCap. Dispensing is controlled, accurate, and reliable thanks to Aim Robotics' single screw pump dispensing design.
The tool does away with compressed air in favor of electricity. This means that a single M8 connection is all that is necessary to control and power the gripper, simplifying maintenance and reducing points of failure. Designed for use with 400ML (DIN1284) cartridges, the FD400 can also accept 310ML cartridges with an adaptor.
How it works

The FD400 uses a single screw pump dispensing system; fluid is pumped through the system with an electrical motor removing the use of compressed air. The Aim Robotics URCap guides the user in setup and is easily reprogrammed. Further, the FD400's cleaning cycles help to prevent fluid build up in the nozzle. From within the Aim URCap you can control the dispensing speed.
Exchangeable Auger Screws
3 different auger screw sizes make FD Series dispensers the perfect fit for most dispensing applications:


5mm pitch – used when either additional inherent flow resistance is required and/or a finer deposit rate control is required. Lowest flow rate.


7.5mm pitch – appropriate for most applications. Inherent resistance and material flow are moderate.


10mm pitch – used when high flow rates and low resistance to flow are required.


To place an order, send us an inquiry through the button at the top of the page or contact us through the chat.
Talk to an
Automation expert
Have questions about this product, pricing, or your automation projects? Fill out the form and an automation expert from our team will be in touch within 24 hours.