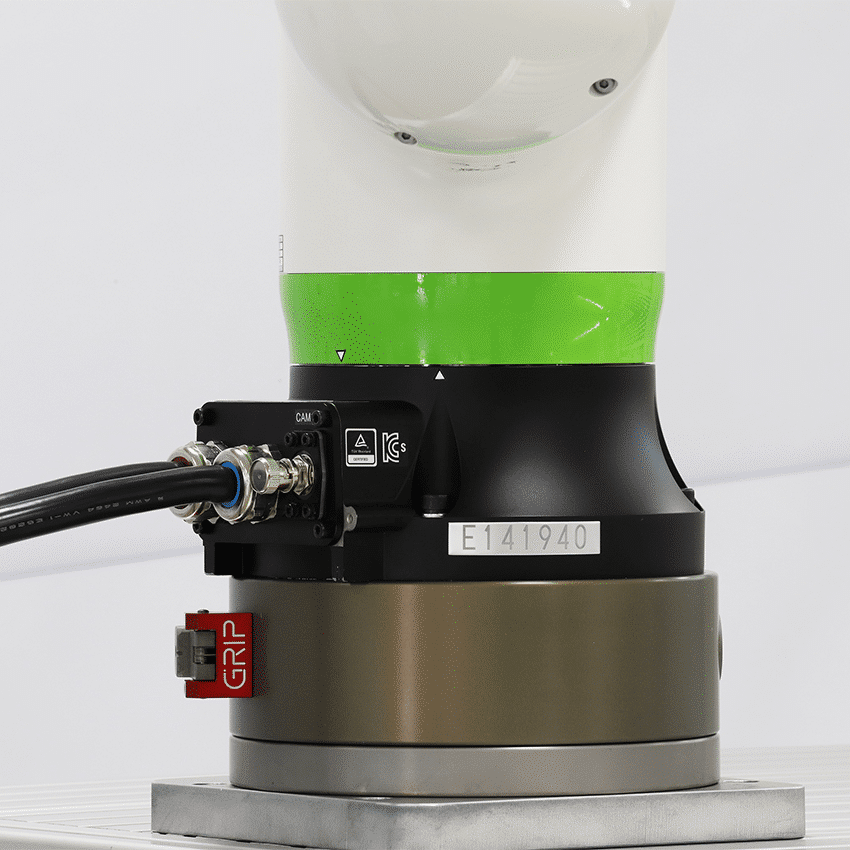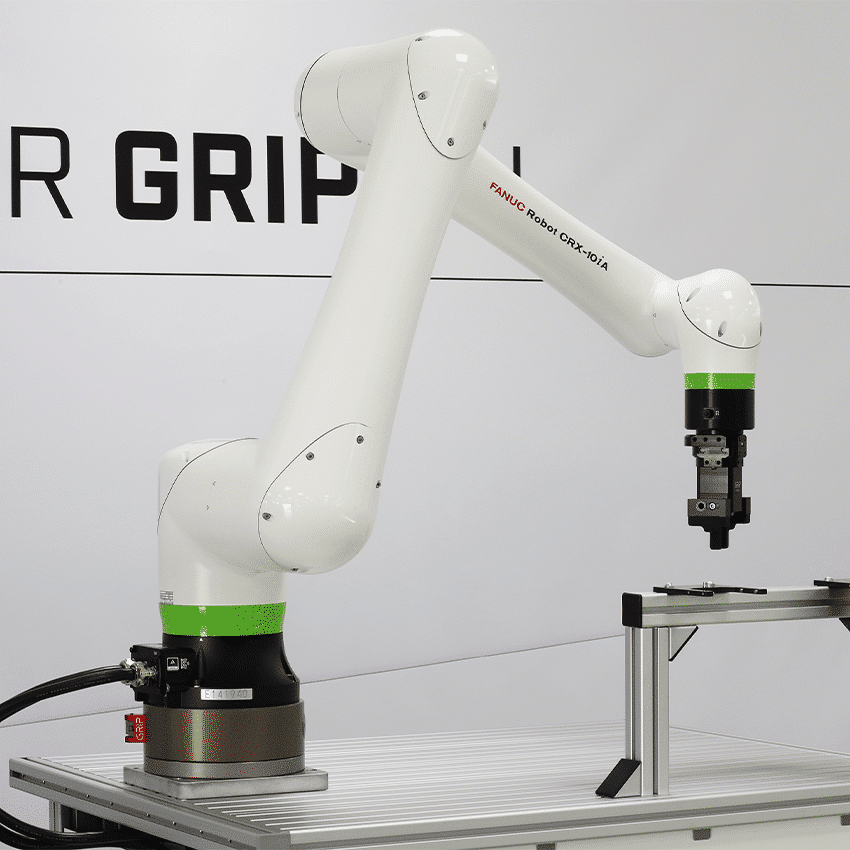 GRIP Base Connector SWS200
The GRIP Base Connector SWS200 is the ideal base connector for your lightweight robot or cobot. You can dismoun and move the entire robot for use on another application in a matter of seconds. Its intuitive and process-safe operation makes your lightweight robot even more flexible.
The GRIP Base Connector SWS200 is compatible with all lightweight robots or cobots and is designed to maintain an optimal mechanical connection. Intuitive and tool-free operation as well as easy assembly make using the connector a hassle-free experience. The SWS upper part is mounted to the base of the robot and the lower part is screwed in place in the working area.
From 300,00 € a month with lease buy or installment.
Learn more
Overview

Description

Downloads

FAQ

Similar products
Quick
Move the whole robot arm in a matter of seconds
Compact
No hand lever giving the tool a sleeker contour
Efficient
Optimisation of robot cells and resources
Precise
High repeatability < 0.02 mm
Inhalt dieses Sets
  1 x Base Connector SWS200 - Oberteil
  1 x Base Connector SWS200 - Unterteil
Featured on Unchained TV
Unfortunately, there are no use case videos yet for this product. Click here to watch other videos on Unchained TV.
The GRIP Base Connector SWS200 allows quick and easy removal of the entire robot arm. The robot arm is bolted to a quick connect system which in turn is bolted to a table or cell. This manual connect system allows companies to use the same robot in multiple different cells without having to unscrew the robot every time. A simple lever allows the robot to be released from its current position and taken to a new position. The entire process takes only a few seconds. It enables companies to be more flexible with the robots that they have and optimizes the use of their resources.
Discover the benefits of GRIP's innovative Base Connector SWS200:


Enables the transfer of the entire robot arm


Optimises robot cells and resources


Intuitive


Extremely strong


Horizontal, ceiling and vertical installation possible


Repeatability < 0,02 mm


Durable - lifetime of over 10000 change cycles


To place an order, send us an inquiry through the button at the top of the page or contact us through the chat.
Talk to an
Automation expert
Have questions about this product, pricing, or your automation projects? Fill out the form and an automation expert from our team will be in touch within 24 hours.