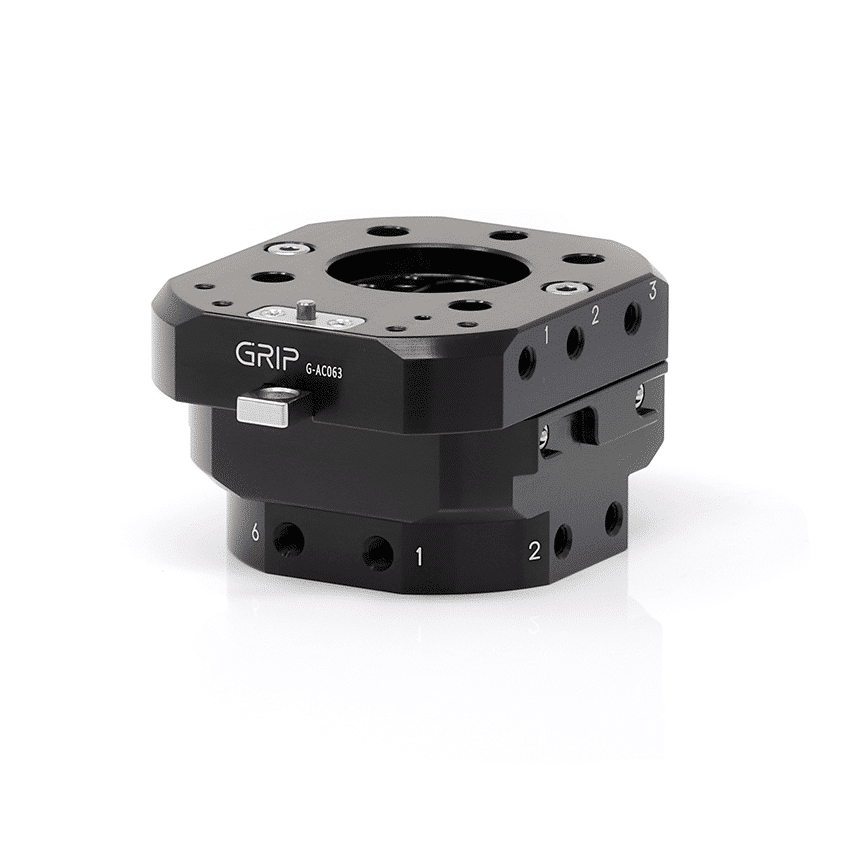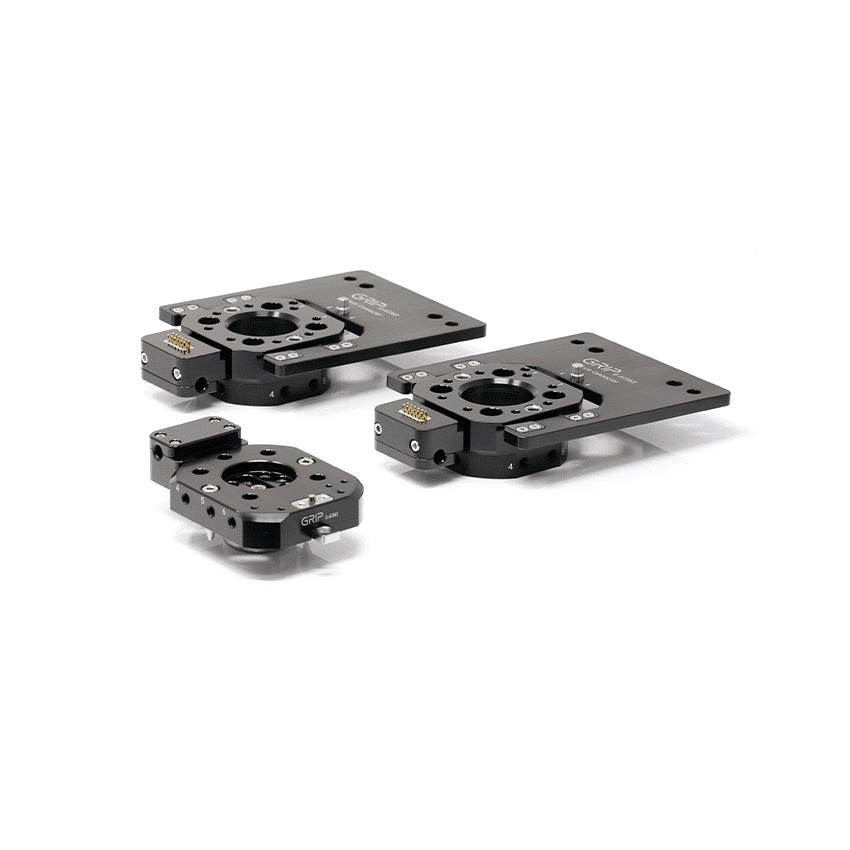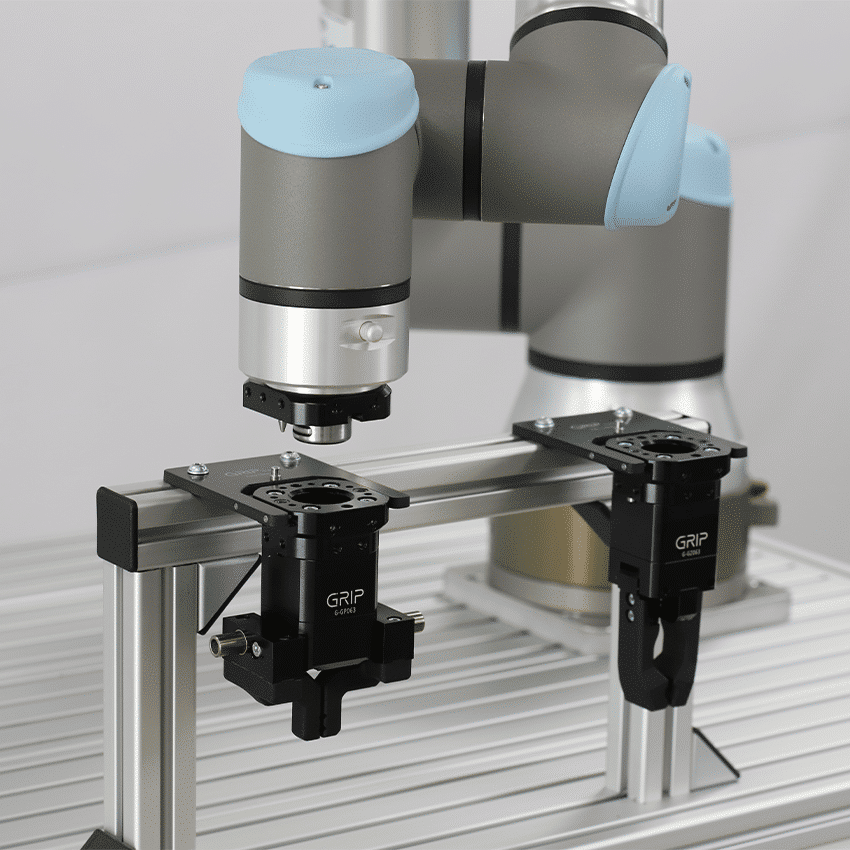 The
GRIP
Auto Connector is a novel connection system that enables fully automatic mechanical tool changing. It consists of an upper part and a lower part.
The locking mechanism is located in the upper part and ensures a positionally exact and positive connection of the upper and lower parts. Locking and unlocking is activated by the movement of the robot. A storage tray enables the parking of several or different tools. The GRIP Auto Connector does not require any external energy for the fully automatic changing process.
You can find out exactly which parts are included in each GRIP Auto Connector kit in the download section.
From 200,00 € a month with lease buy or installment.
Learn more
Overview

Description

Downloads

FAQ

Similar products
Fully automatic
No external energy required for locking and unlocking
Intergrated air
6 integrated pneumatic feedthroughs
Electrical feedthrough
Optional electric module available for the transmission of signals
Very robust
Capable of over 100,000 cycles
Inhalt dieses Sets
  1 x Auto Connector – Oberteil
  2 x Auto Connector – Unterteil
  2 x Auto Connector – Ablage

Inhalt des optionalen Elektrokupplungssatzes
  1 x Schubhebel Elektro Kupplung – Oberteil
  2 x Schubhebel Elektro Kupplung – Unterteil
Featured on Unchained TV
Unfortunately, there are no use case videos yet for this product. Click here to watch other videos on Unchained TV.
The GRIP Auto Connector is a new type of mechanical connection system that makes fully automatic tool changes possible. The system is composed of an upper assembly and a lower assembly. The upper assembly houses the locking mechanism, which ensures a precise and form-locking fitment between the upper and lower assembly. The locking and unlocking mechanism is activated through the robots own movement. Trays make it possible to park multiple types of end of arm tools. An external energy source is not required for the Auto Connector to perform its automatic tool change.
Auto Connector advantages:

Fully automatic end of arm tool change
Interface according to DIN EN ISO 9409-1
High repeatability < 0.02 mm
Durable – withstands over 100,000 changing cycles
Withstands high loads with low dead weight
The robot's own movement activates the locking and unlocking mechanism
No external energy such as compressed air or electric are required
Integrated pneumatic feedthroughs
Module for electric actuated tools is optional
Machined out of high strength aluminum and anodized
A spring actuated pin ensures additional safety during operation


Did not find what you're looking for?
To place an order, send us an inquiry through the button at the top of the page or contact us through the chat.
Talk to an
Automation expert
Have questions about this product, pricing, or your automation projects? Fill out the form and an automation expert from our team will be in touch within 24 hours.