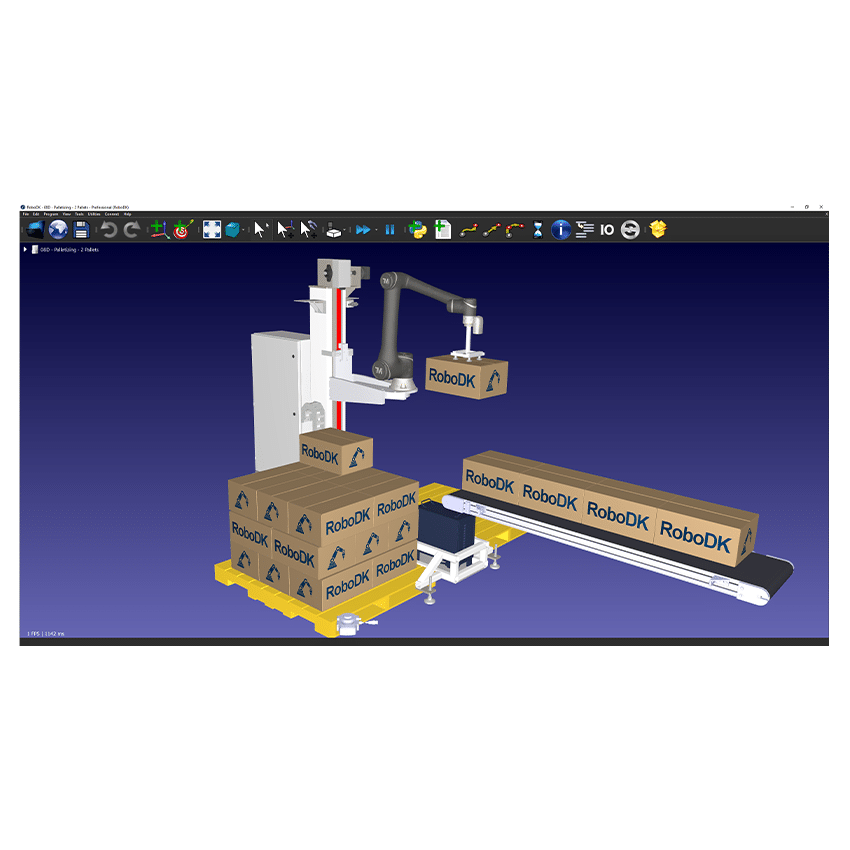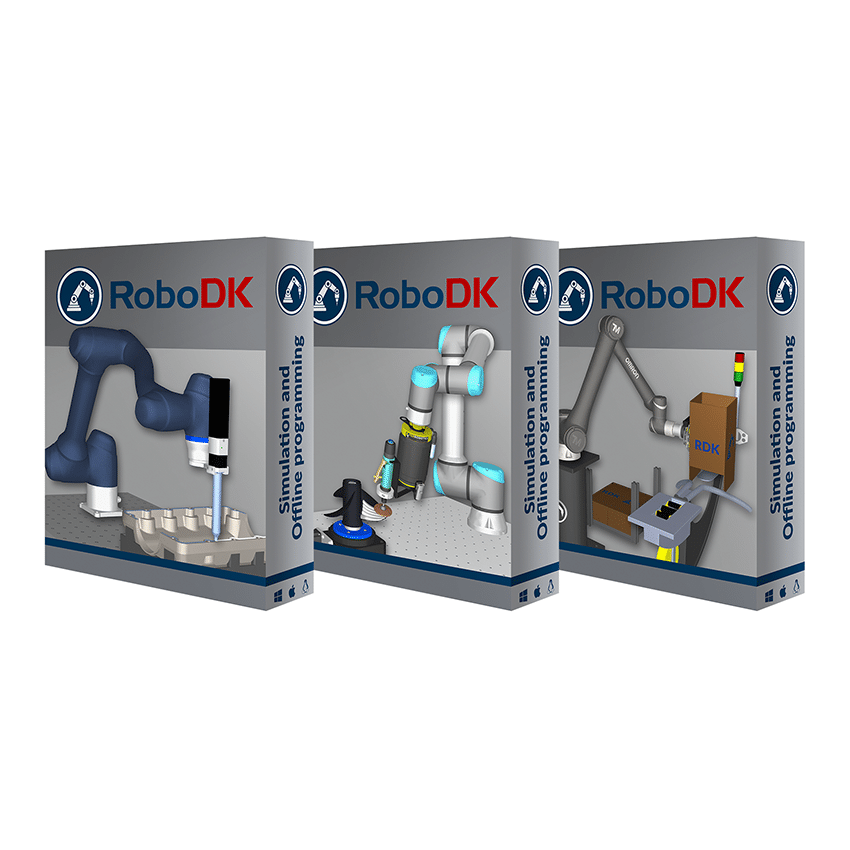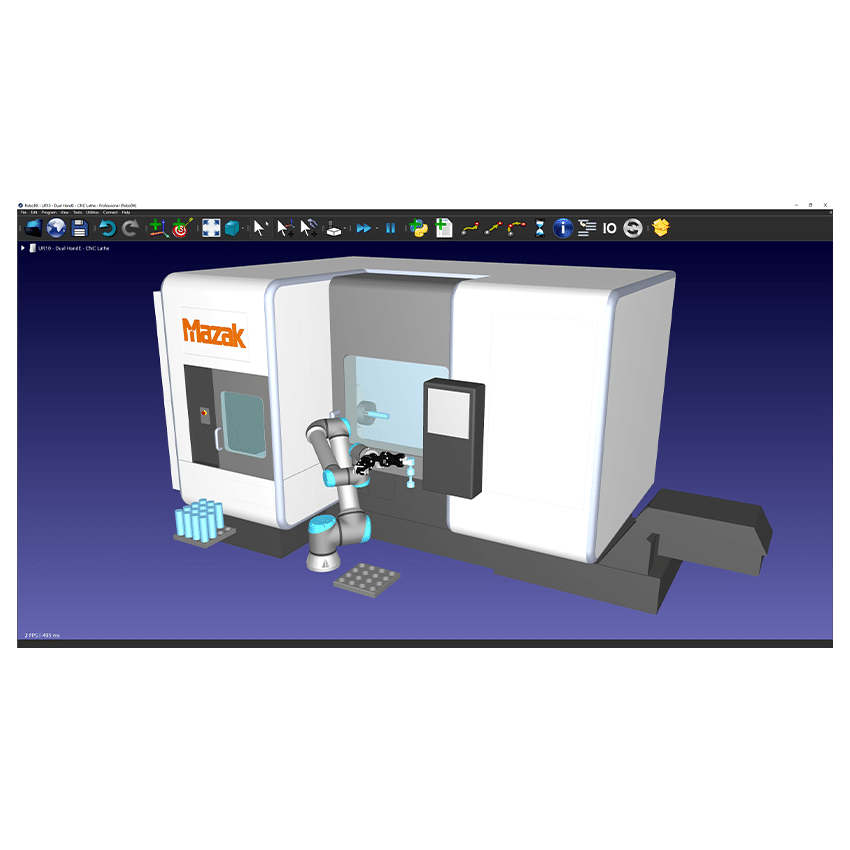 RoboDK is a powerful and cost-effective simulator and offline programming tool for collaborative and industrial robots. With this software, you can simulate any robotic application using 30+ different robot brands and over 600 different robots. You can perform reach study, collision checking, cycle time estimation, and much more. In addition, RoboDK allows you to program robots outside the production environment, eliminating production downtime caused by shop floor programming. You can also generate complex CAD to Path programs with no prior coding experience.
From 400,00 € a month with lease buy or installment.
Learn more
Overview

Description

Downloads

FAQ

Similar products
Extensive Robot Library
RoboDK supports over 30 different robot brands and includes +600 robot models.
Import Custom 3D model
Quickly recreate your robotic environment by importing your custom 3D model to RoboDK. Many file formats are supported, including STEP, IGES, and STL.
CAD to Path
Create complex robot trajectories by following the surfaces of your part. This is incredibly useful to tackle applications such as sanding, polishing, dispensing, welding, or cutting.
No Coding Required
Tackle the most challenging robotic tasks without writing any script. Using RoboDK's intuitive user interface, you can quickly generate robot code without knowing the intricacy of each language.
Featured on Unchained TV
Unfortunately, there are no use case videos yet for this product. Click here to watch other videos on Unchained TV.
RoboDK offers a powerful simulation environment for robots and cobots. Simulation and offline programming are great ways to reduce the risk related to robotic integration. You can validate solutions and identify issues before any capital investment with such a tool. For example, you can ensure each process is within reach of the robot, you can ensure the path is collision-free, you can ensure you are not reaching any singularities or any joint limits, you can estimate the cycle time of your process, you can compare different solutions, compare different robot model or robot brands.
RoboDK will help you create advanced robot paths using CAD to Path features. This will help you create complex trajectories in just a few clicks. You can think of applications like welding, milling, cutting, sanding, polishing, dispensing, or 3D printing. Once you are satisfied with the simulation, you can generate the actual robot program and load it on your controller
Did not find what you're looking for?
To place an order, send us an inquiry through the button at the top of the page or contact us through the chat.
Talk to an
Automation expert
Have questions about this product, pricing, or your automation projects? Fill out the form and an automation expert from our team will be in touch within 24 hours.