All Products
Robot
End of Arm
Vision
Services
Manufacturer
Industries
Resources
Contact
Configurator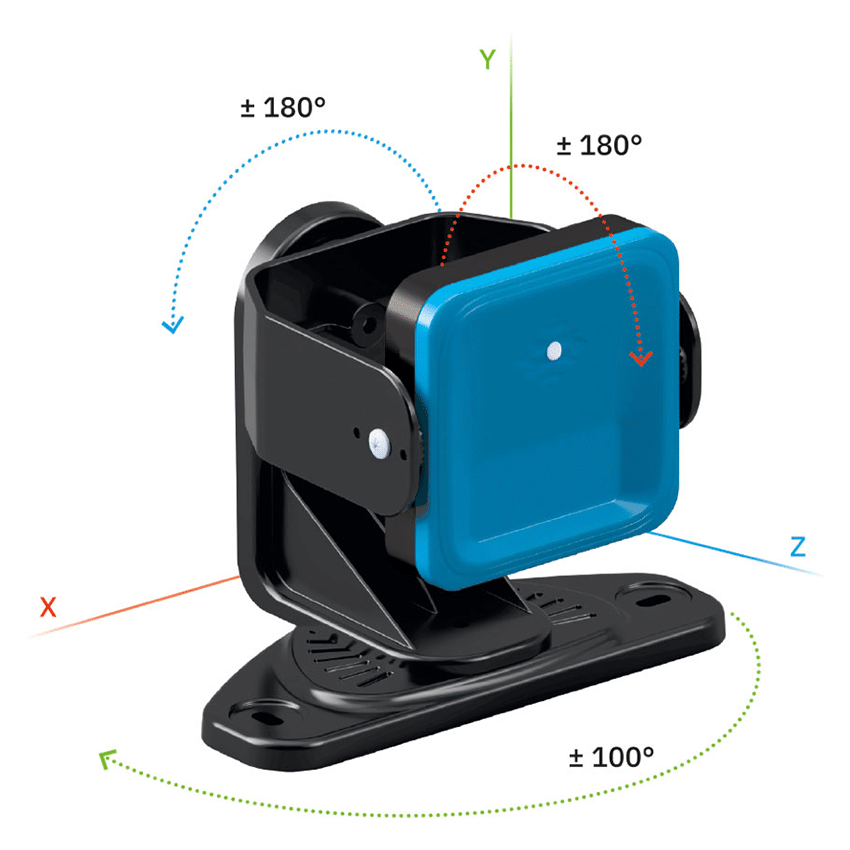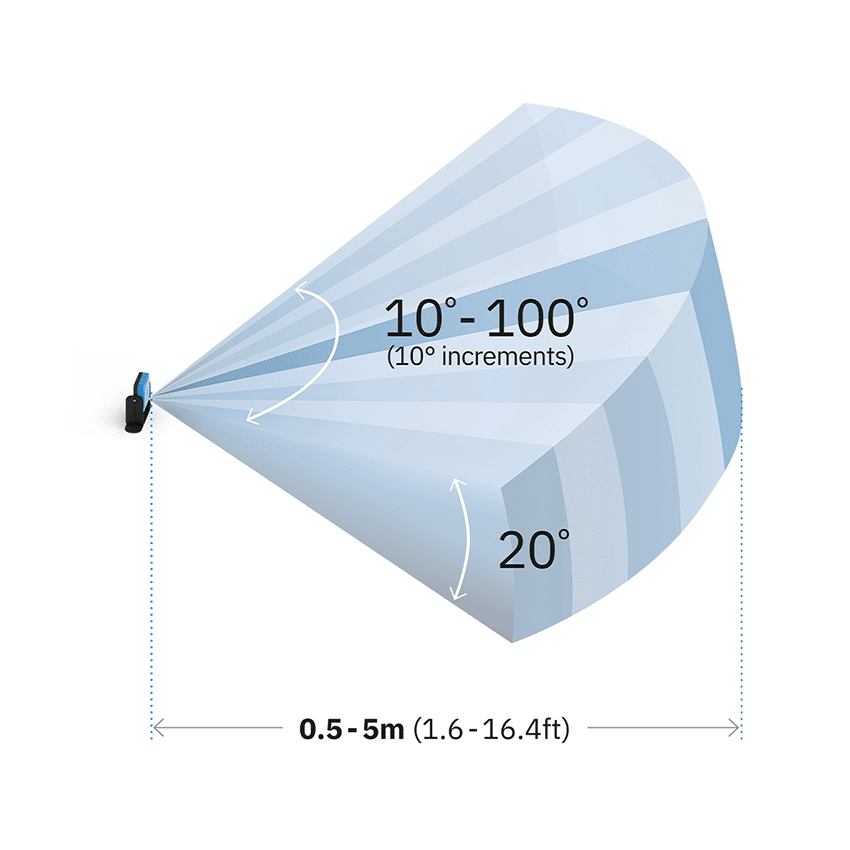 INXPECT S201A is the world's first MIMO radar with SIL certification. With millimeter-wave V-band (60 GHz), dynamically selectable protective field, and up to four warning ranges, the S201A is ideal for complex use cases, including mobile applications.
From 200,00 € a month with lease buy or installment.
Learn more
Overview

Description

Downloads

FAQ

Similar products
Acquisition recording
First safety function: a virtual 3D field with variable opening and up to four different detection fields, which provides a safe signal for controlling machines.
Restart prevention
Second safety function: safe presence detection to prevent restart of machines as long as operators are in the hazardous area.
Four configurable detection fields
Each sensor supports up to four different detection fields in 3D, each with a separate safety output.
Dynamically selectable field of view
The field of view can be dynamically adjusted in both range and horizontal angle (from 10 to 100 degrees in 10-degree increments): perfect for mobile applications.
Static object detection
This option enables the detection of static objects in the area where the restart prevention safety function is activated. This prevents the mobile vehicle from restarting if there are obstacles in the area.
3D Scanning
Radar technology works natively in 3D and can therefore protect hazardous areas volumetrically. This is unlike any other safety technology.
Robust against environmental influences
Inxpect radars are extremely robust against smoke, water splashes, dust and manufacturing debris, and completely immune to optical interference. This enables a significant reduction in false alarms.
Reaction time
The response time of the system is less than 100 ms, so that the area required to protect the machine can be reduced to a minimum.
Featured on Unchained TV
Unfortunately, there are no use case videos yet for this product. Click here to watch other videos on Unchained TV.
The INXPECT S201A sensor is an intelligent FMCW (Frequency Modulated Continuous Wave) based radar that uses a proprietary Inxpect detection algorithm. Operating in the millimeter-wave V-band (60 GHz), it can detect complex scenes by analyzing returned signals reflected from both static and moving objects in the operating range. With a dynamically selectable horizontal field of view and up to four alarm ranges, it is ideal for complex use cases, including mobile use cases.
Main functions:


Movement and scenario analysis


Transmission of processed motion data and diagnostic information to the control unit.


Static object detection: This option enables the detection of static objects in the area where the safety function preventing restart is activated.


Specifications
| | |
| --- | --- |
| Frequency | Millimeter wave V-band: 60 GHz |
| Connections | Two 5-pin M12 connectors (1 male and 1 female) |
| CAN bus terminating resistor | 120 Ω (not supplied, for installation with terminating plug) |
| Power supply | 12 V dc ± 20%, through control unit |
| Energy consumption | 2,8 W |
| IP Class | IP67 |
| Operating temperature | from-30 to +60 °C (-22 to +140 °F) |
| Housing material | Sensor: PA66 (front) + aluminum (rear) | Bracket: PA66 and fiberglass (GF) |
Did not find what you're looking for?
To place an order, send us an inquiry through the button at the top of the page or contact us through the chat.
Talk to an
Automation expert
Have questions about this product, pricing, or your automation projects? Fill out the form and an automation expert from our team will be in touch within 24 hours.