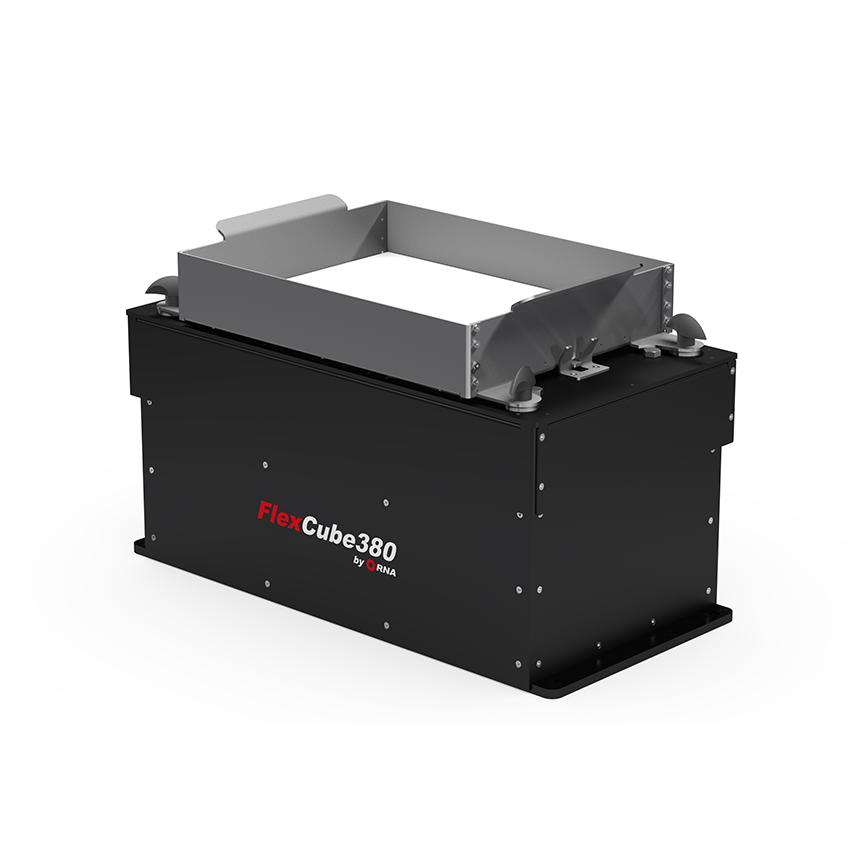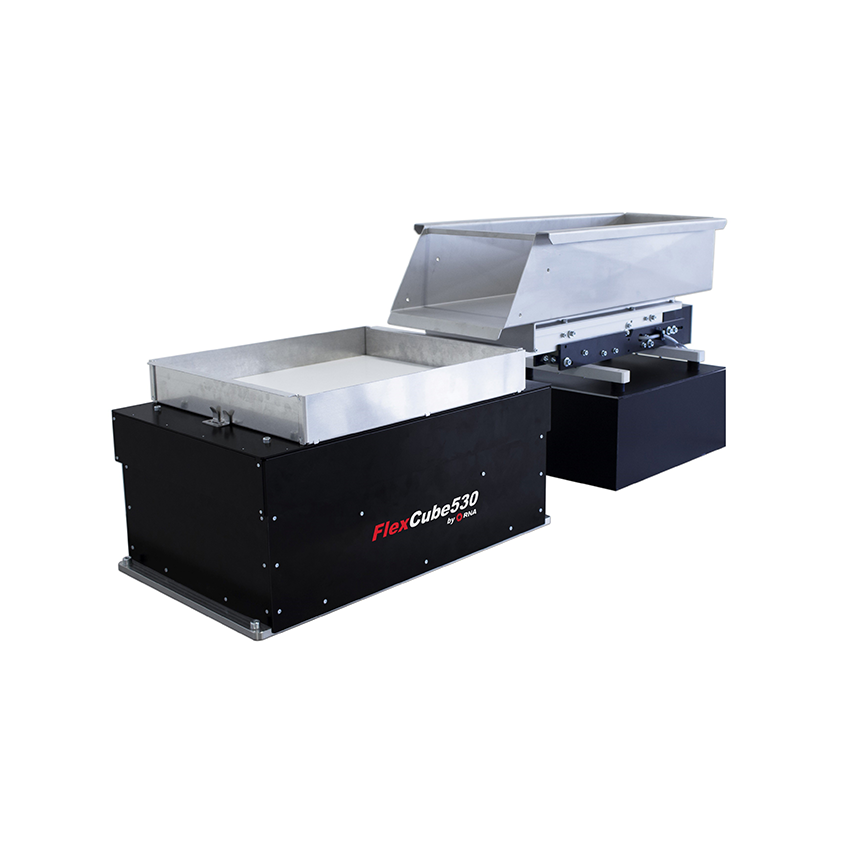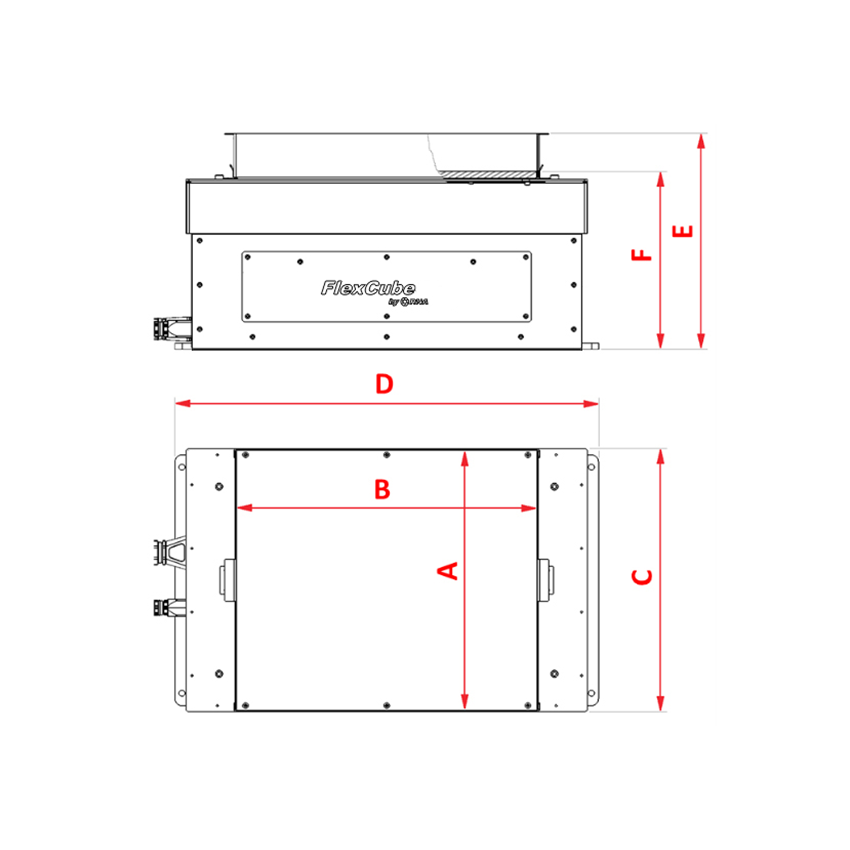 The
RNA
FlexCube 380 is a flexible feeding system with 3-axis vibration. FlexCube vibratory platforms from RNA provide easy and fast bulk material feeding, alignment and separation for subsequent manipulation of any parts and components. FlexCube vibratory platforms are available in three different sizes.
From 1.000,00 € a month with lease buy or installment.
Learn more
Overview

Description

Downloads

FAQ

Similar products
Vibration Platform Size
RNA FlexCube 380: 254 x 325 mm; ~ 380 mm platform diagonal
Device Dimensions (L x W x H):
RNA FlexCube 380: 499 x 257 x 307 mm
Part Size Range
RNA FlexCube 380 is ideal for parts from 15 to 60 mm in size for flat and cubic parts
Featured on Unchained TV
Unfortunately, there are no use case videos yet for this product. Click here to watch other videos on Unchained TV.
The Rhein-Nadel Automation RNA FlexCube product line can be specially adapted to the customer's tasks and requirements. 3 sizes (diagonal 240, 380, 530 mm) for parts with edge lengths from 0.1 mm to 100 mm and elongated parts up to 150 mm in length. Sizes 240, 380 and 530 are all available with the separate BVL-P Hopper, with proven vibration technology from RNA. The hoppers are adapted to the conveyed material (e.g. volume, coating, 3D bottom, antistatic, etc.) and offer optimal dispensing behavior. All sizes are available with integrated backlighting (red, blue, white, green, infrared, none) as well as optional front lighting.


Other benefits of RNA FlexCube vibratory platforms:
Compatible with all part geometries: 99% of all parts of suitable size can be separated - including complex geometries and sensitive materials
Shortest set-up and product changeover times for flexible, future-proof automation
Extremely part-friendly separation: 3-axis vibration technology enables free movement of parts in all directions on the light table. Minimal abrasion as the parts are not recirculated as in the bowl feeder. Emptying of the platform possible.
3D vibration parameters adjustable from very fine to coarse, with extremely short reaction times (no start-up time), thus manipulation adapted to each material to be conveyed with the aim of the shortest possible cycle times.
Virtually wear-free operation due to advanced solenoid coil actuators; no compressed air required
No transmission of vibrations into surrounding machines due to decoupling of vibration platform and device base
Precise part detection: integrated backlight / optional Eye+ part detection and vision system
Systematic orientation and alignment of parts possible thanks to structured platforms (grooves, holes, recesses / nests)
Easy installation and configuration through Feeder Control Center software
Did not find what you're looking for?
To place an order, send us an inquiry through the button at the top of the page or contact us through the chat.
Talk to an
Automation expert
Have questions about this product, pricing, or your automation projects? Fill out the form and an automation expert from our team will be in touch within 24 hours.