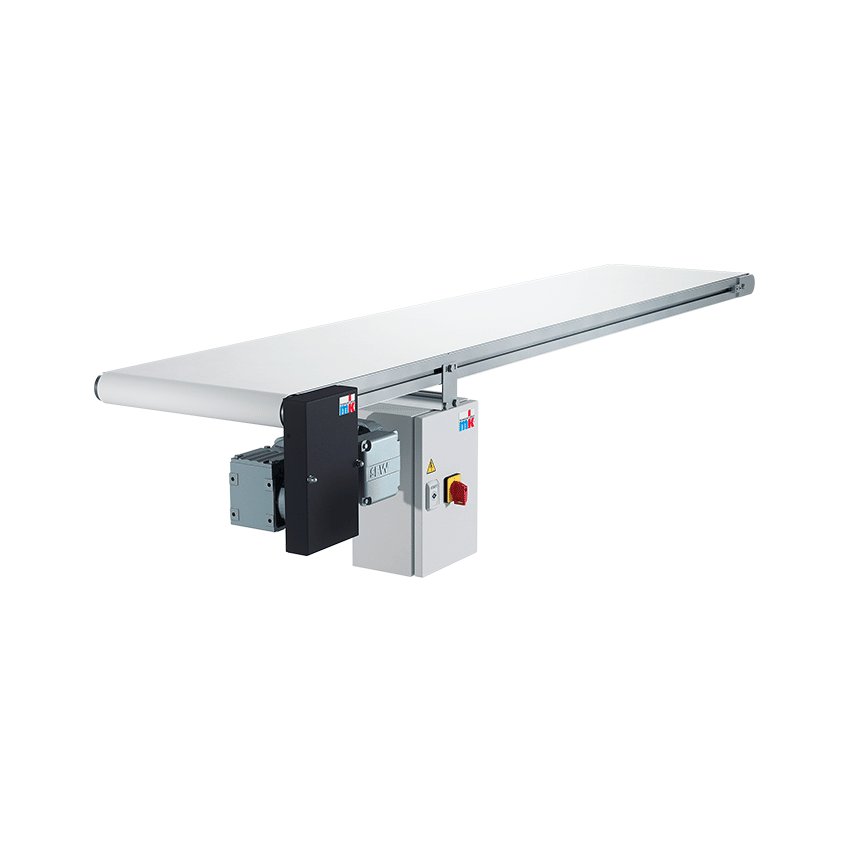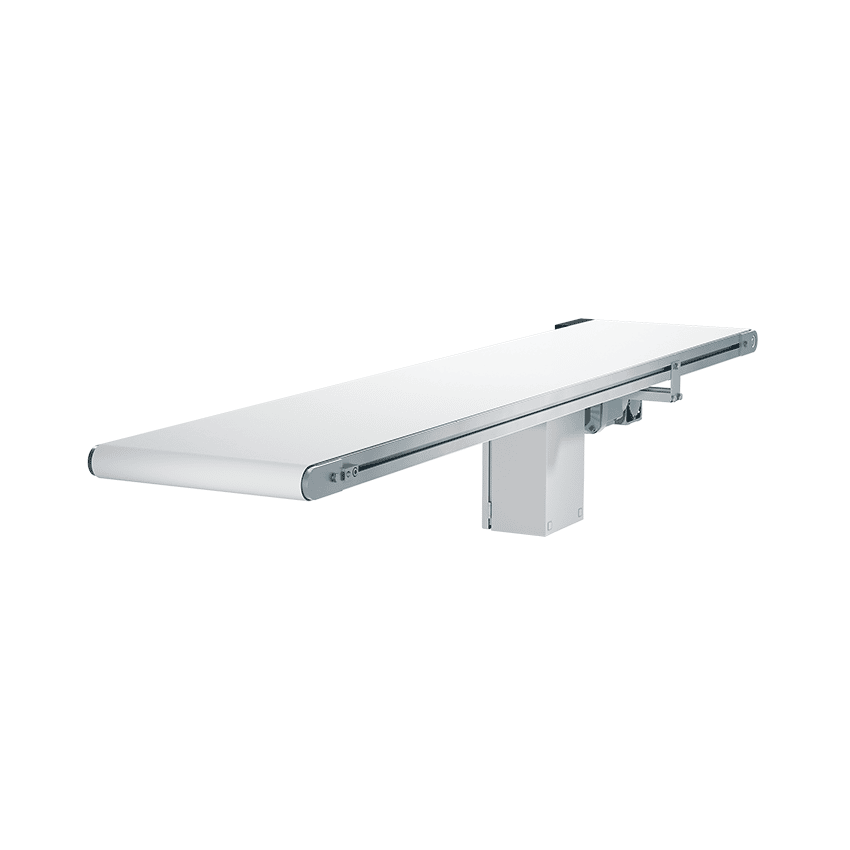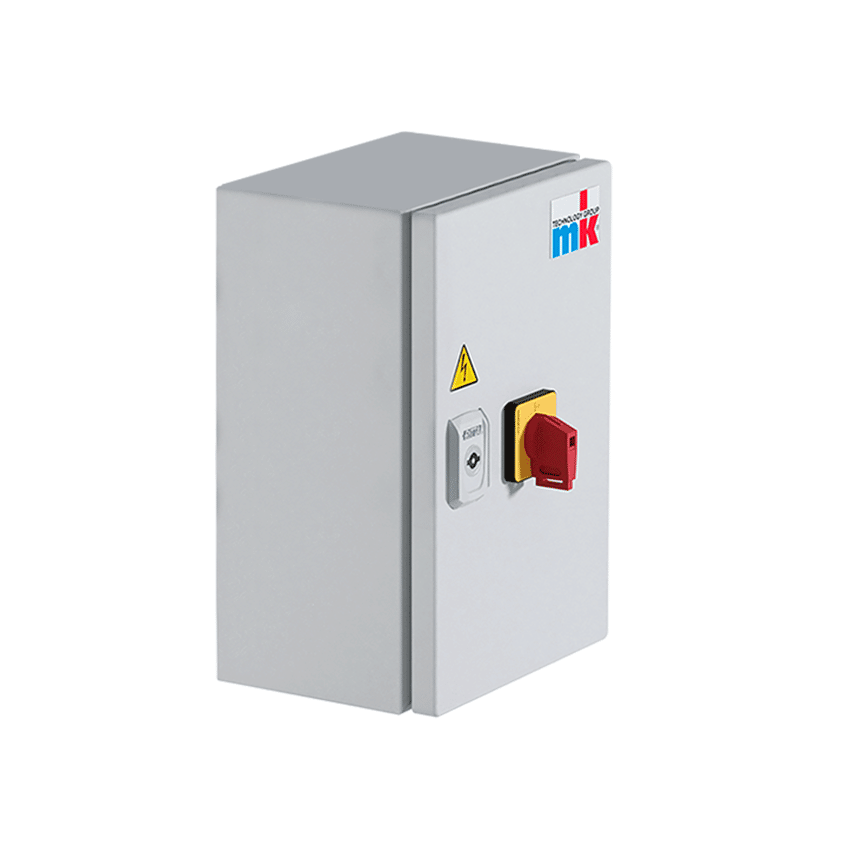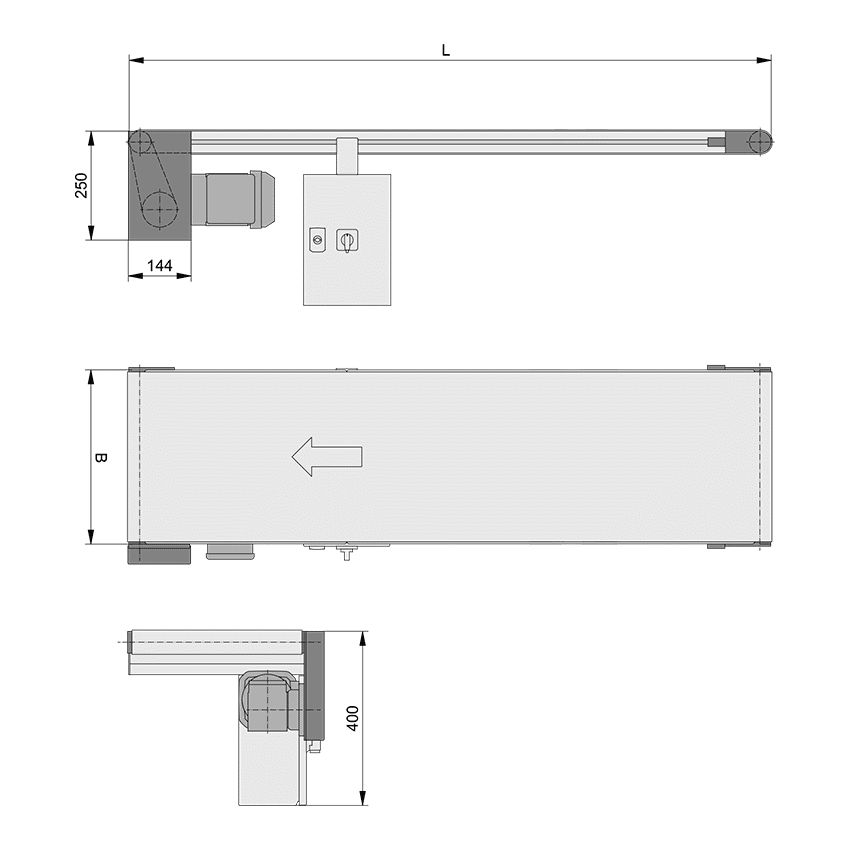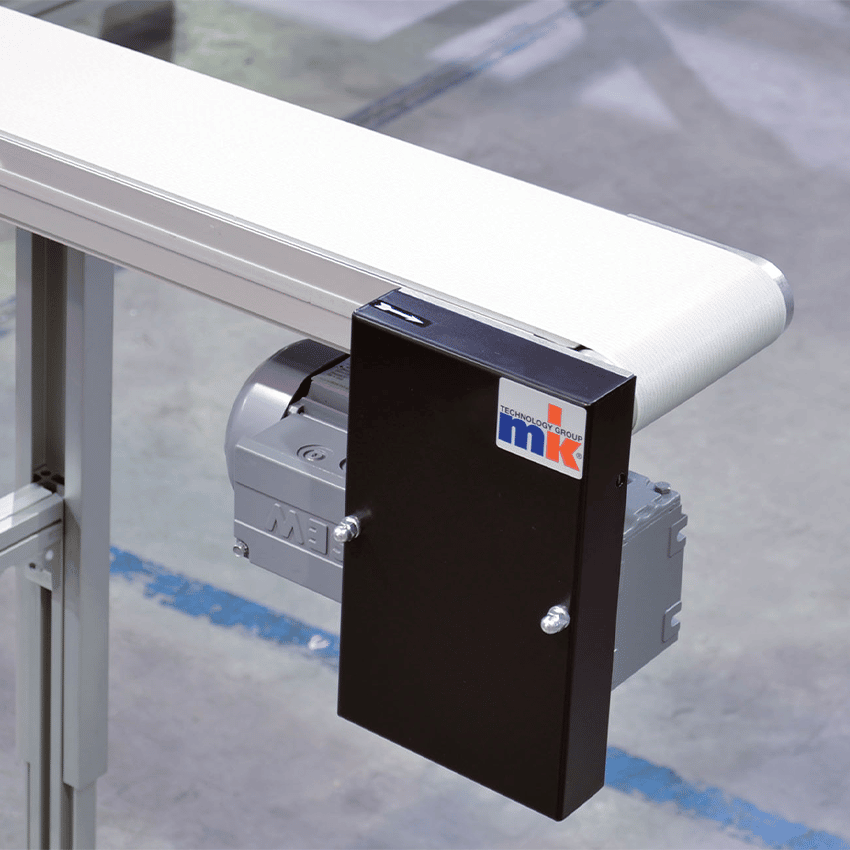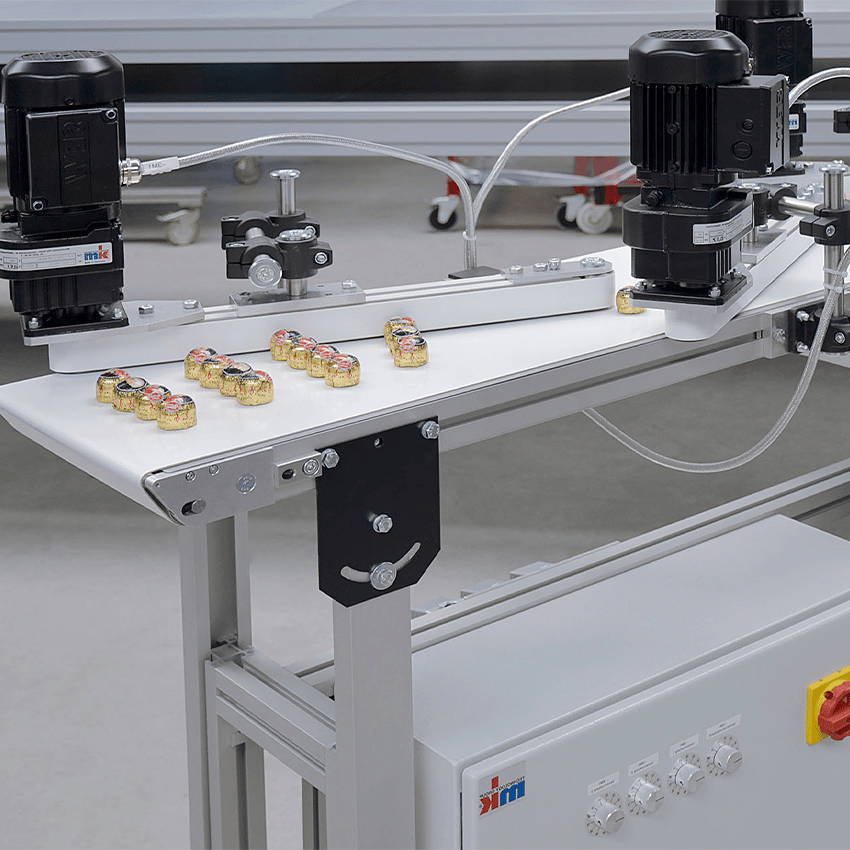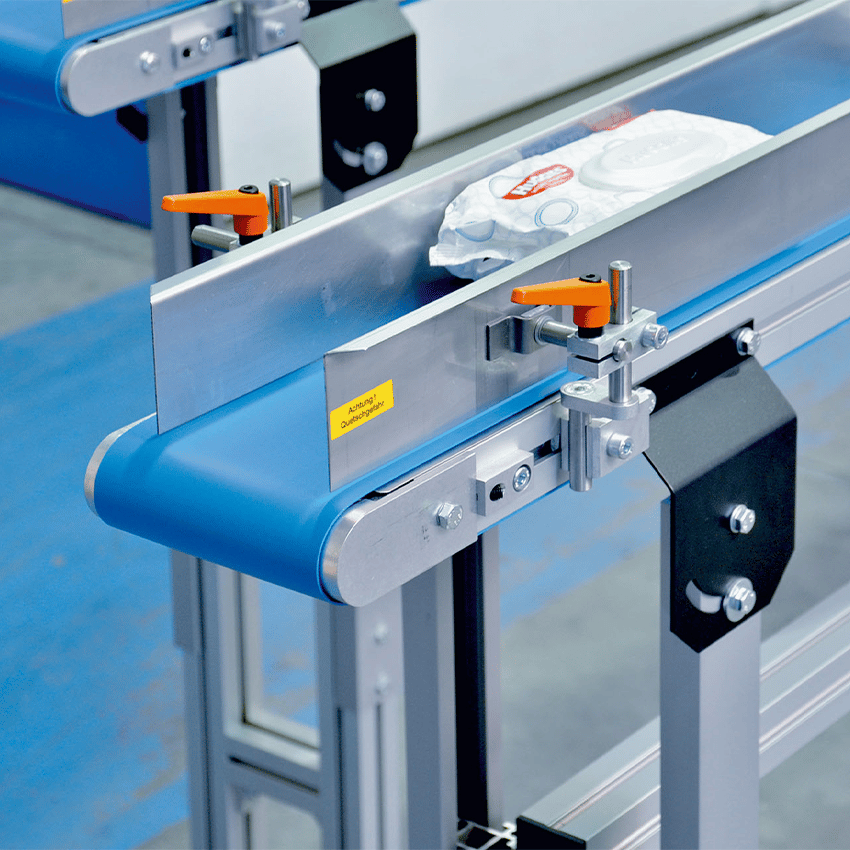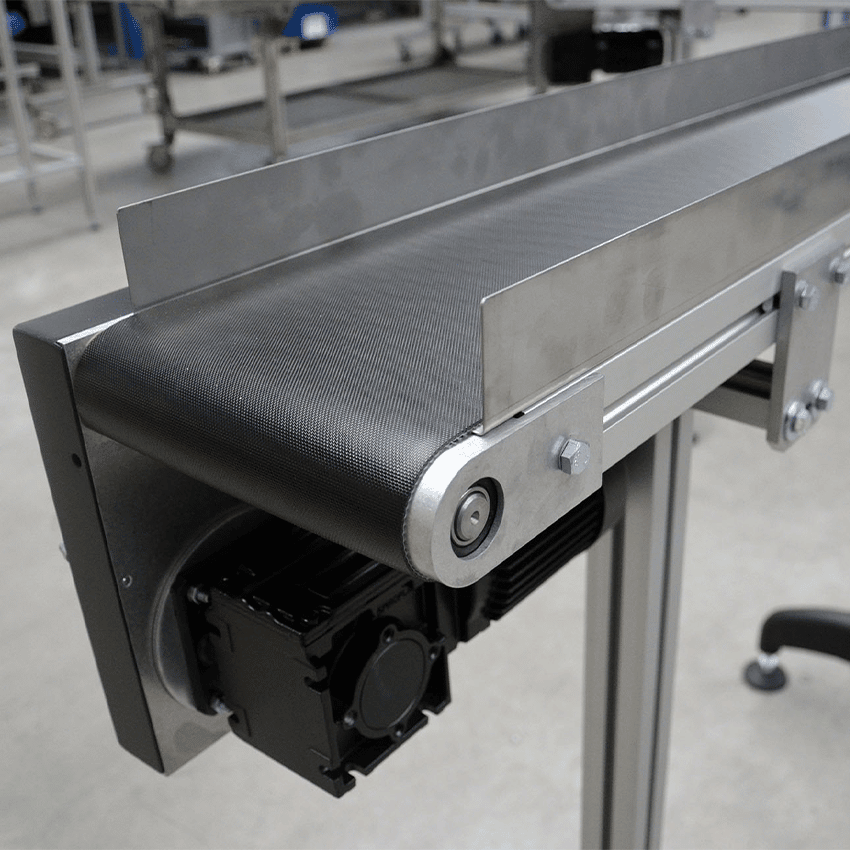 mk GUF-P 2000 Belt Conveyor 250W (Optional Regulation)
The mk Technology Group GUF-P 2000 Belt Conveyor with 250 W is a modern belt conveyor with a modular profile construction designed for the transport of small and light materials.
From 200,00 € a month with lease buy or installment.
Learn more
Overview

Description

Downloads

FAQ

Similar products
Transporting and separating light and medium-weight conveyed material
High load-bearing capacity and torsion-resistant design due to mk 2000 profile
Low overall height of 50 mm in conjunction with the drive roller ø 53 mm
Featured on Unchained TV
Unfortunately, there are no use case videos yet for this product. Click here to watch other videos on Unchained TV.
The mk Technology Group GUF-P 2000 is a belt conveyor in modular profile design with a drive power of 250 W for light and medium-heavy goods. It is particularly suitable for transporting packaged and unpackaged unit loads without any special requirements regarding their position or product support geometry.

The system grooves (groove width 10 mm) on both sides of the belt body allow easy integration into existing machine frames and the attachment of belt stands, side guides, initiators, or other accessories.

The optional frequency converter allows 4 preset speed levels and serves as an interface to the robot. It is completely installed on a separate control cabinet and wired ready for connection.
Technical data
Widths: 200 / 300 / 400
Lengths: 1000 / 1500 / 2000
Conveyor belt: PU, white FDA, conditionally accumulating, antistatic
Drive: AC head drive, 250 W / SEW / AC 230 V / 50 Hz / IP 54
Drive arrangement: 0° horizontal under belt, optionally left or right (in standard: left)
Speed: adjustable 6 - 18 - 30 - 42 m/min.
Total load usual: < 30 kg
Transport mode: forward and reverse with start ramp
Power supply: Optional with frequency converter, with external 24 V DC interface for start/stop, 4 fixed speed steps and direction selectable
Drive roller: Ø 53 mm, non-rubberized
Deflection: Ø 53 mm
Power transmission: Chain drive
Frequency converter

The frequency converter is used for power supply and control of the motor and, with motor fuse protection and a main switch, meets the requirements of the Machinery Directive (MRL) for a complete machine. The control for 4 fixed speeds incl. soft start and reverse operation, as well as the control for start/stop is done via a 24 V DC interface. It is completely installed in a separate IP54 control cabinet and wired ready for connection. The supply voltage (230V AC / 50 Hz / 16A) and signals are provided with connectors for direct connection to the main cabinet.


Further variants and accessories
Lengths from 500 to 10,000 mm
Widths from 50 to 800 mm
Total load up to 75 kg (from B=400 mm, max. 25 kg/m)
Speed up to 80 m/min
Motor mounting position 90° downwards etc.
Belt types from accumulating to non-accumulating
Side guides
Belt stand
Angle mounting for table mounting or connection to machine frames

Release side bottom left - if you would prefer it to be on the right side, please specify that when you place your order. There is no additional cost for this.
Did not find what you're looking for?
To place an order, send us an inquiry through the button at the top of the page or contact us through the chat.
Talk to an
Automation expert
Have questions about this product, pricing, or your automation projects? Fill out the form and an automation expert from our team will be in touch within 24 hours.