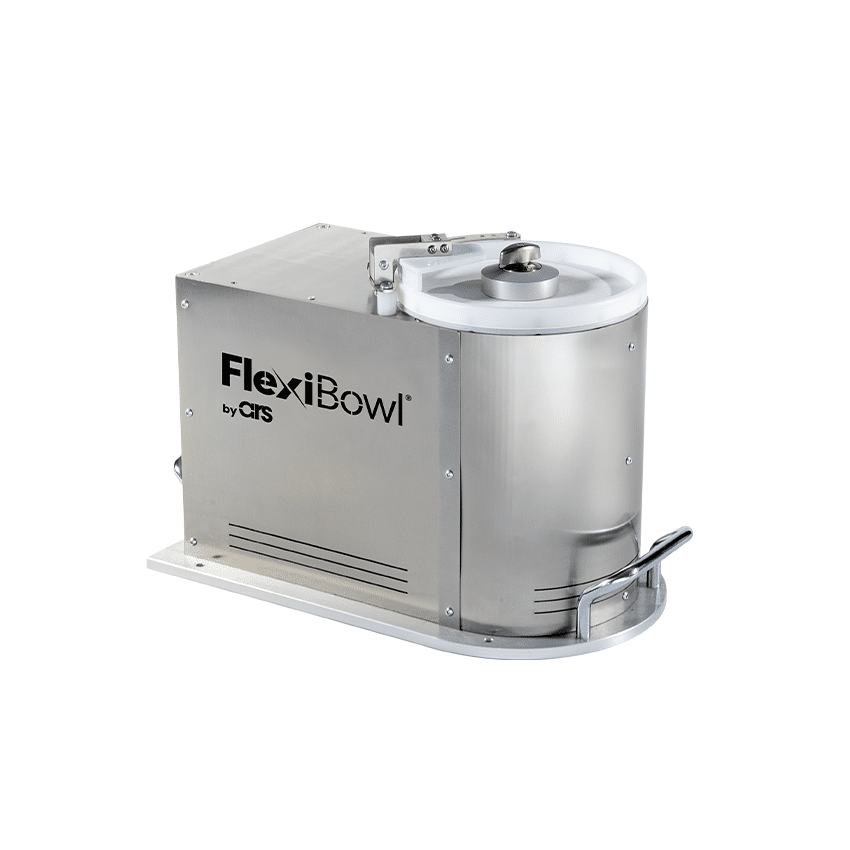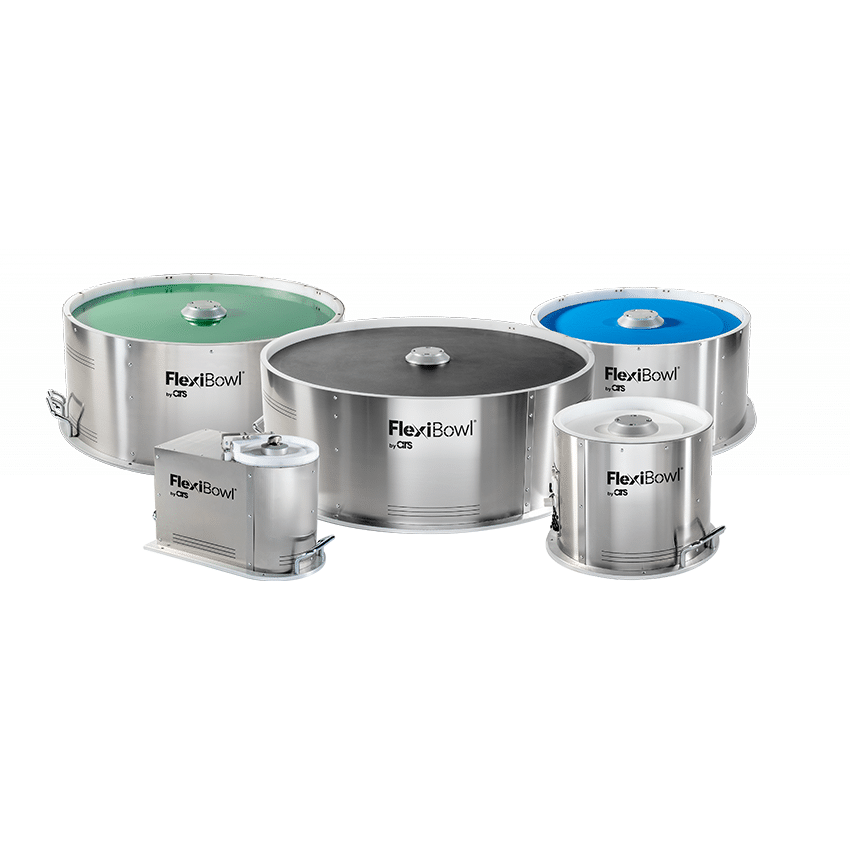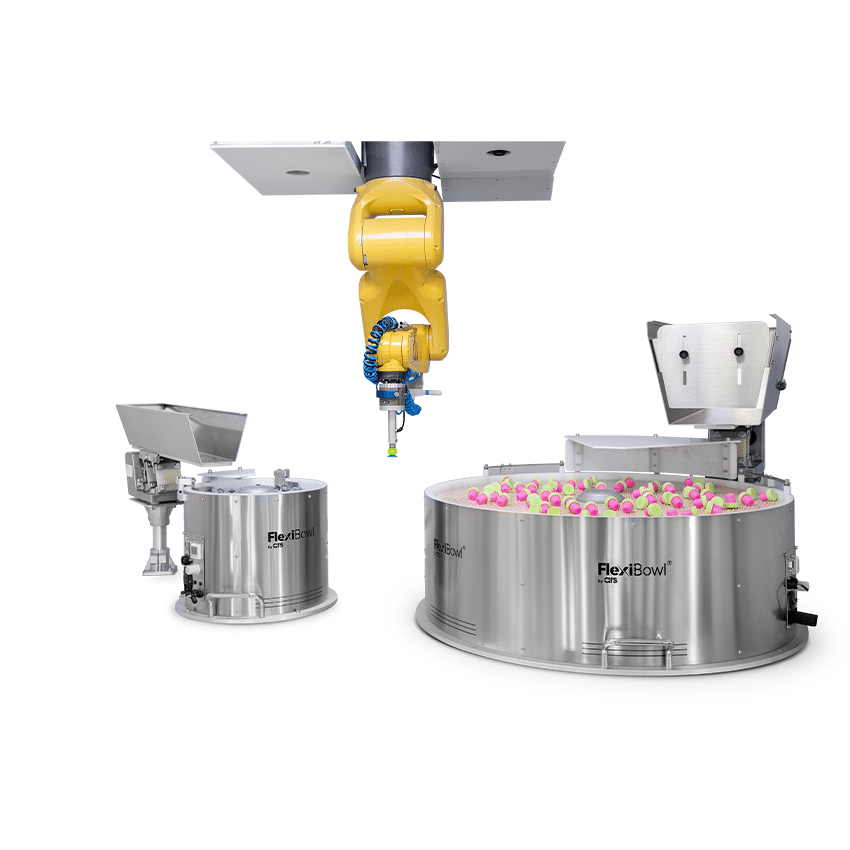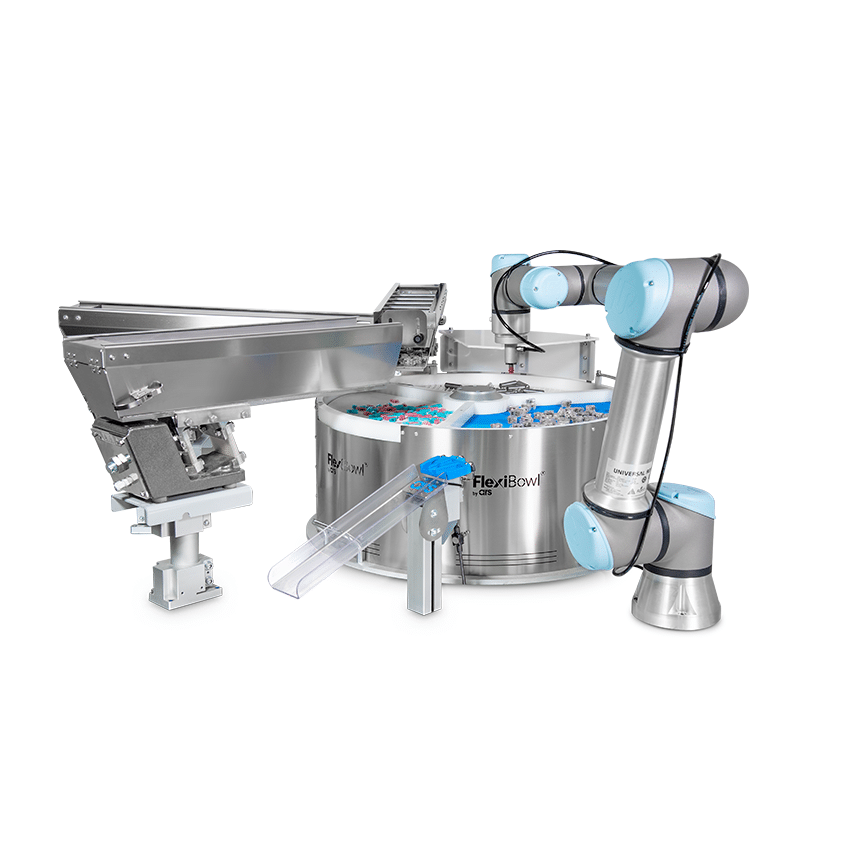 Ars Automation FlexiBowl 200
The Ars Automation FlexiBowl 200 allows for the easy orientation and separation of components ranging from 1 to 10 mm in size and weighing up to 20 g. Separation and orientation are achieved through the combined movements of a servomotor and an impulse generator. The working principle is very simple and straightforward: the bulk feeder releases the parts and lets them fall onto the FlexiBowl surface. There they are effectively separated by the combination of bidirectional rotation and the impulse generator. Once the parts are separated, the camera recognizes them and sends the coordinates to the robot to be picked up.
From 1.000,00 € a month with lease buy or installment.
Learn more
Overview

Description

Downloads

FAQ

Similar products
High Performance (>90 parts/min)
The FlexiBowl 200's feeding sequence is designed to minimize idle time and make every step of the process simultaneous. All with the goal of providing the highest possible feed rate!
Extremely Versatile
The FlexiBowl system can handle the widest variety of components on the market: whether your product is light or heavy, big or small, clean or dirty, there is a FlexiBowl model up to the task!
Easy to Use
Integrating FlexiBowl is rapid and intuitive: maintenance is minimized due to its simple design and the fact that Ars Automation chose to use only the best materials on the market.
A Product You Can Trust
After being patented internationally by Ars Automation in the 2010s, FlexiBowl has become a staple in many industries and for dozens of different applications. The strength of FlexiBowl isn't limited to its revolutionary circular shape, but also its innovative technology. And this technology is being constantly improved by ARS engineers.
Featured on Unchained TV
Unfortunately, there are no use case videos yet for this product. Click here to watch other videos on Unchained TV.
The Ars Automation FlexiBowl 200 is the smallest member of the FlexiBowl family. This is an innovative parts feeding system that orients and separates components quickly and reliably. It can be integrated with any vision system and any robot to build a fully automated parts feeding solution. The FlexiBowl 200 is highly versatile and optimized to handle particularly small parts.
This model is capable of feeding parts between 1 and 10 mm, with a max. recommended part weight of 20 g. Like all FlexiBowl models, it functions regardless of part geometry, material, or surface texture.
This solution from Ars Automation does not require product-specific tooling! Its easy-to-use and intuitive programming allow for quick product changeovers even during the same work shift.
Ars Automation FlexiBowl 200 Specifications:
Pick Height: 270 mm

Recommended part size: 1 to 10 mm

Recommended part weight: < 20 g

Max payload: 1 kg

Footprint: 254 x 470 mm
Variants
The Ars Automation FlexiBowl 200 is available in two variants:


The FlexiBowl 200 (without accessories).


FlexiBowl 200 Starter Kit: includes the FlexiBowl, IR backlight, bulk feeder, and other components needed to build a complete solution. Robot and vision system are not included in this package.


Test your parts!
Not sure which FlexiBowl is right for you? Send us a few sample parts and we'll be happy to do a test for you to find out which FlexiBowl best fits your needs!
To place an order, send us an inquiry through the button at the top of the page or contact us through the chat.
Talk to an
Automation expert
Have questions about this product, pricing, or your automation projects? Fill out the form and an automation expert from our team will be in touch within 24 hours.