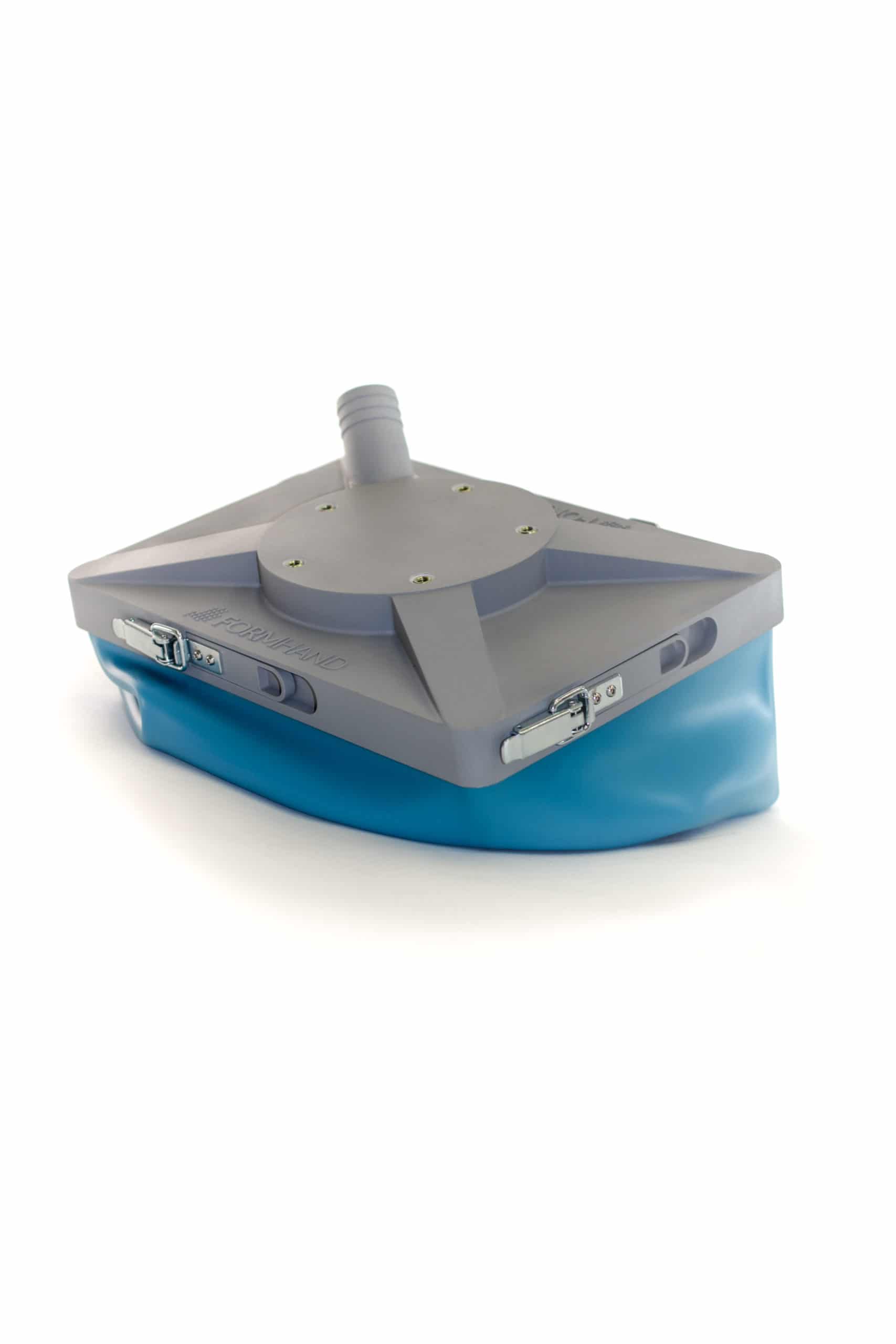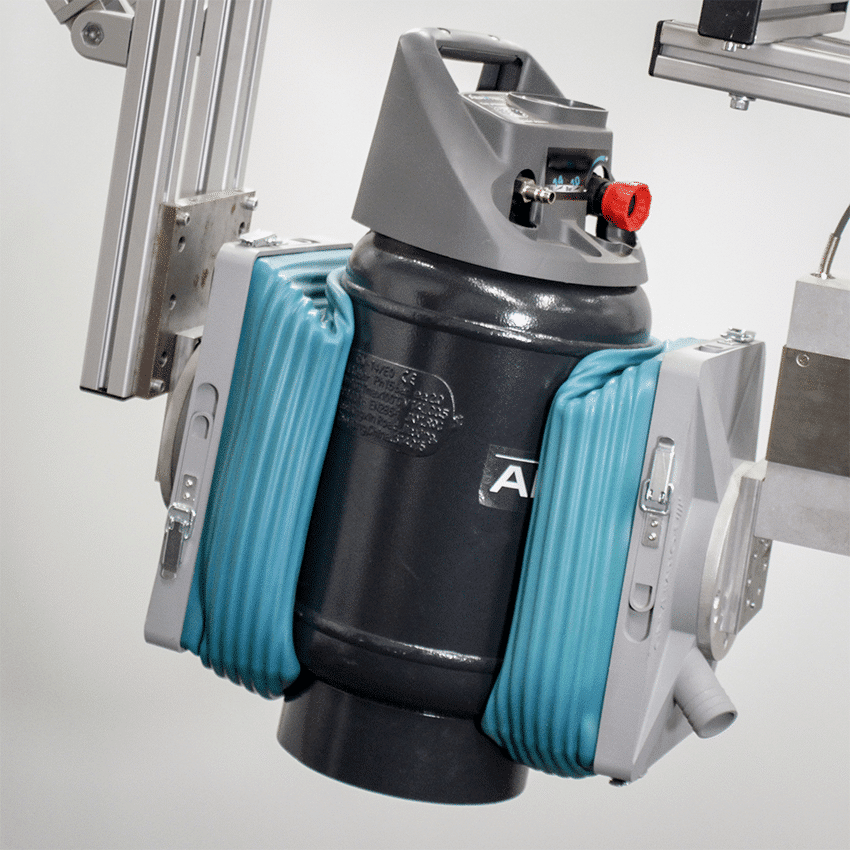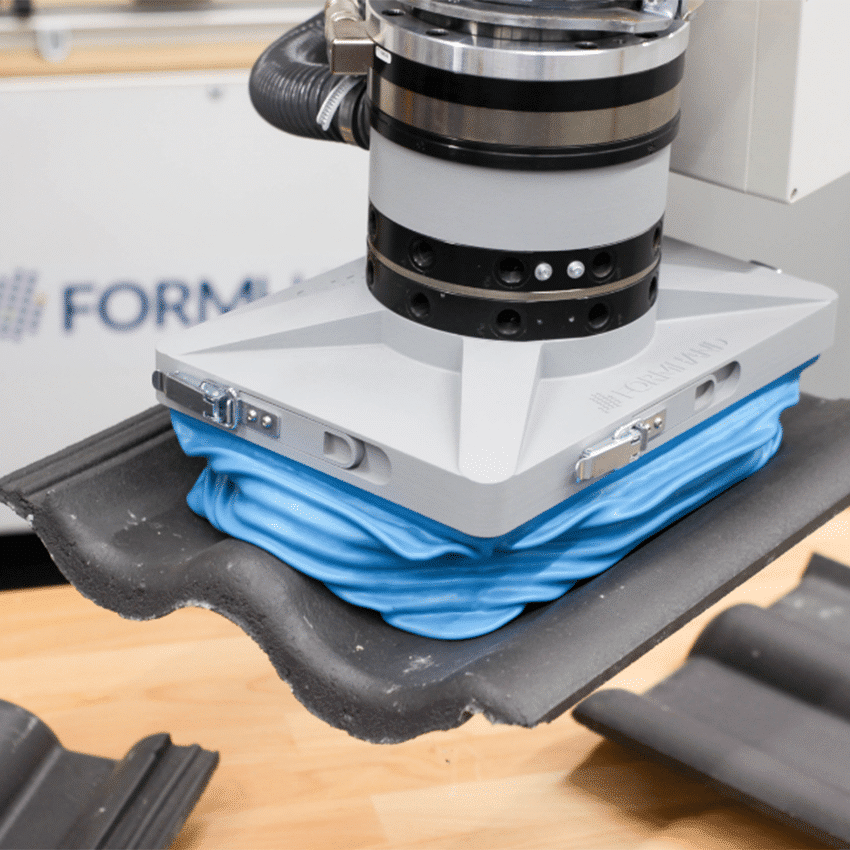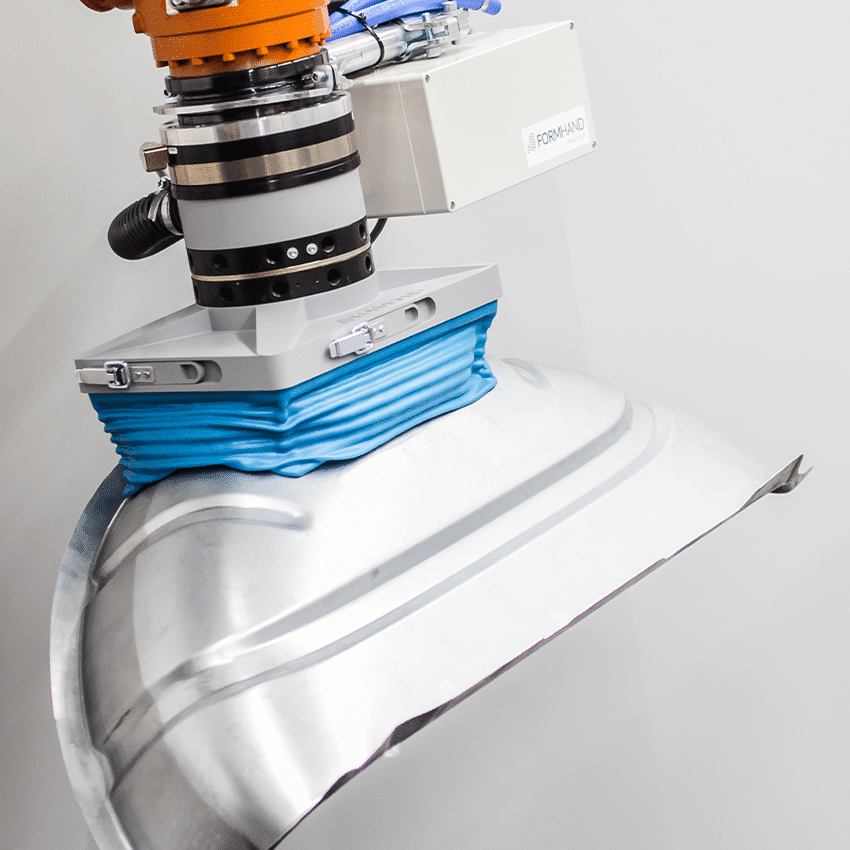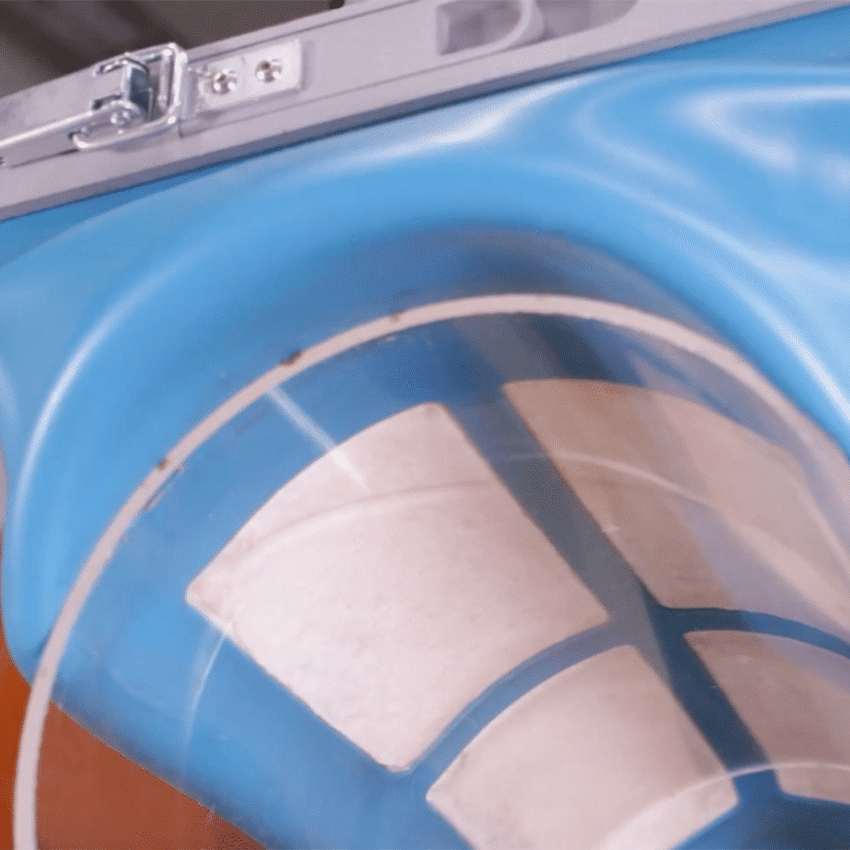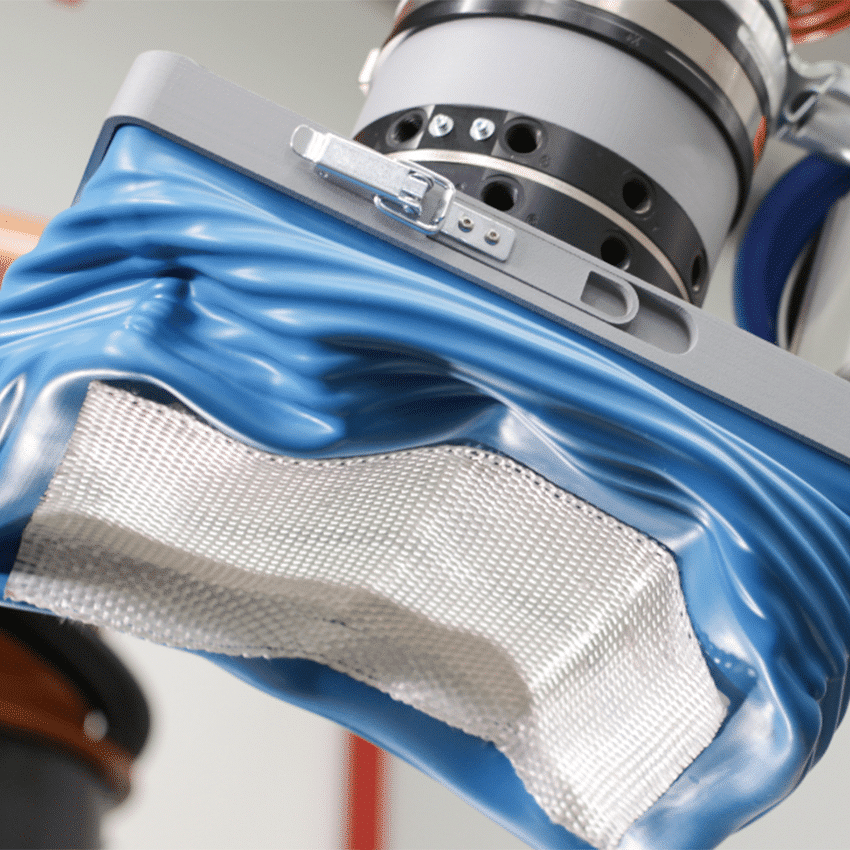 The FH-E3020 gripping module is
FORMHAND
's biggest and strongest. The gripper itself consists of a module frame and a gripping cushion. The rectangular shaped gripping cushion (dimensions approx. DIN A4) can handle almost any object.
It succeeds in gripping a wide variety of complex objects because the FORMHAND Gripping Cushion seamlessly form fits to the geometry and surface of the component.
The magic is in the blue cushion: It is filled with a free-moving granulate and thus gently adapts to any surface. This ensures true shape variability.
This is FORMHAND's largest gripper and can dynamically lift up to 25kg.
From 500,00 € a month with lease buy or installment.
Learn more
Overview

Specifications

Description

Downloads

FAQ

Similar products
Flexible Gripping
The moulded gripping cushion can grip almost any object. The round gripping cushion filled with granules adapts itself seamlessly to any surface and thus ensures true shape flexibility.
Gentle does it
During gripping, the gripping force is spread across the entire surface of the object, resulting in gentle object handling due to the low pressure difference.
Modular and Scalable
The gripping cushion itself can be changed in just a few steps thanks to the quick-release fastener. The gripping module can also be used in combination with other modules so that complex gripping and clamping systems can be set up.
Multifunctional and Efficient
Thanks to its geometry-independent handling, the FORMHAND module can be used as a mobile gripper, as a stationary clamping element or as a powerful clamping element. Thanks to the wide range of objects that the FH-R80 can handle, you reduce the number of grippers your need overall, thereby saving on purchase cost, as well as energy, storage and maintenance costs.
Certification, Interfaces, Commissioning
A CE installation declaration and operating instructions are available for all FORMHAND modules. All common interfaces for connecting the modules have been mapped in the design of the FORMHAND modules. This ensures simple and fast deployment in the sense of Plug&Produce.
Featured on Unchained TV
Unfortunately, there are no use case videos yet for this product. Click here to watch other videos on Unchained TV.
Overview
Payload

25

kg

Weight

3.7

kg

Dimension

300 x 200 x 150

Gripper Type

Area gripper
The FORMHAND FH-E3020 module adapts to grip the targeted object thanks to its unique gripping cushion. By adapting its shape to the object, it can thus create a sealed system. Even when the object has a strange or difficult shape.

This shape adaptation is followed by the evacuation of the gripping cushion, which thereby adapts to the surface in a form-fitting manner. During gripping, the gripping force is transferred to the entire covered surface of the object, which leads to gentle object handling due to an overall low pressure difference. This particular model can handle objects weighing up to 25kg.

The FORMHAND gripping pad itself is attached to the frame module via a quick-release fastener and can thus be changed quickly.

The FH-E3020 Gripping Module is built by FORMHAND. FORMHAND is a young, innovative mechanical engineering company that has set for itself the goal of developing and manufacturing extremely intelligent and adaptable handling solutions. Their technology combines universal, granulate-filled gripping cushions with an electrically generated volume flow and thus replaces rigid handling solutions. These adaptable gripping cushions open up enormous potential for flexible and efficient processes.
Where is it used?

Many companies use the FH-E3020 gripping module for their collaborative applications. Others employ the gripper in intralogistics so as to save themselves additional costs. Since the FH-E3020 adapts to a wide variety of shapes and surfaces, businesses save by not having to buy a gripper adapted to every new material they use.

When adaption is necessary, the gripper cushion itself can be filled with different granulates and can thus be modified to meet the needs of specific applications.

This is FORMHAND's largest gripper. It can lift up to 25kg and be easily integrated into collaborative applications.


There's more to FORMHAND!

If the gripping surface of the FH-E3020 is too large for your application, check out the R80 and R150.

Did not find what you're looking for?
To place an order, send us an inquiry through the button at the top of the page or contact us through the chat.
Talk to an
Automation expert
Have questions about this product, pricing, or your automation projects? Fill out the form and an automation expert from our team will be in touch within 24 hours.