All Products
Robot
End of Arm
Vision
Turnkey & Packages
Services
Manufacturer
Industries
Resources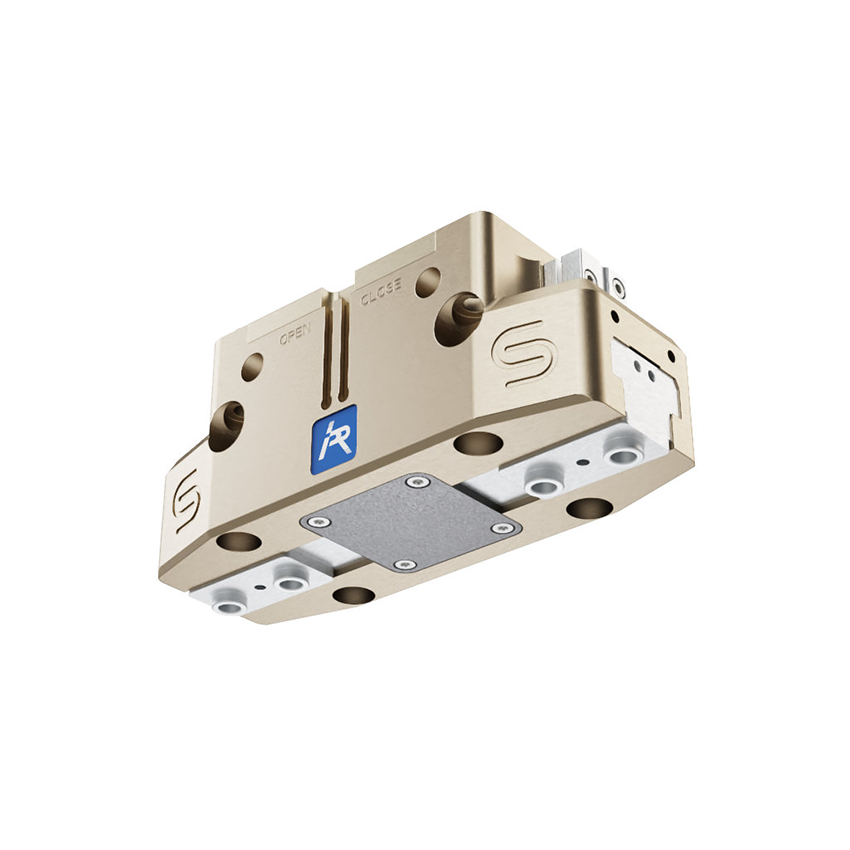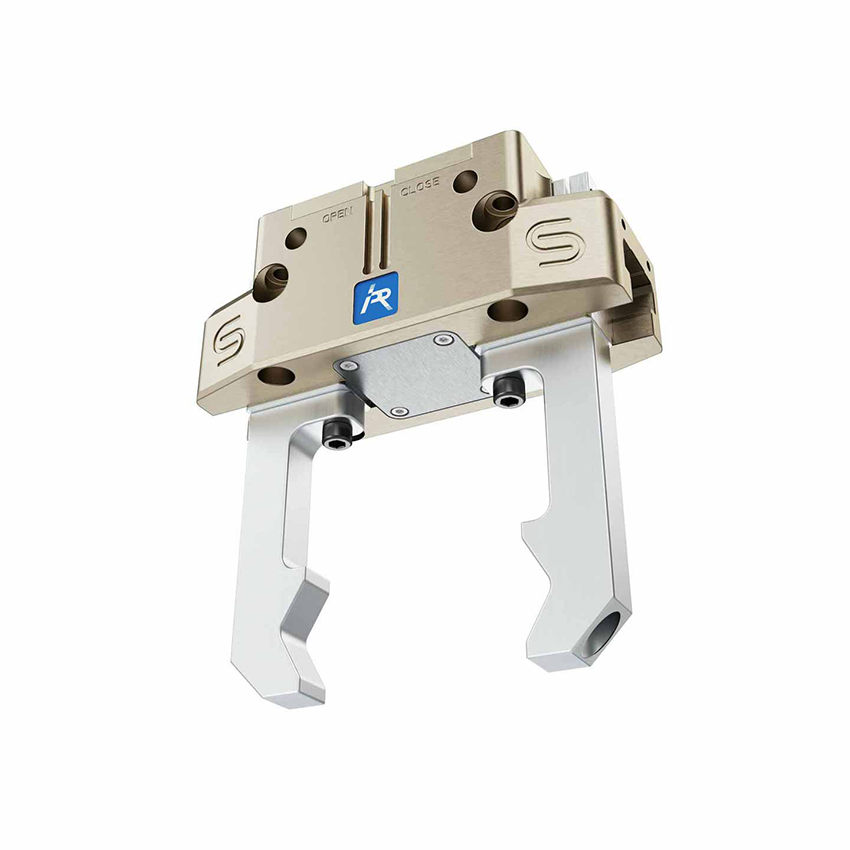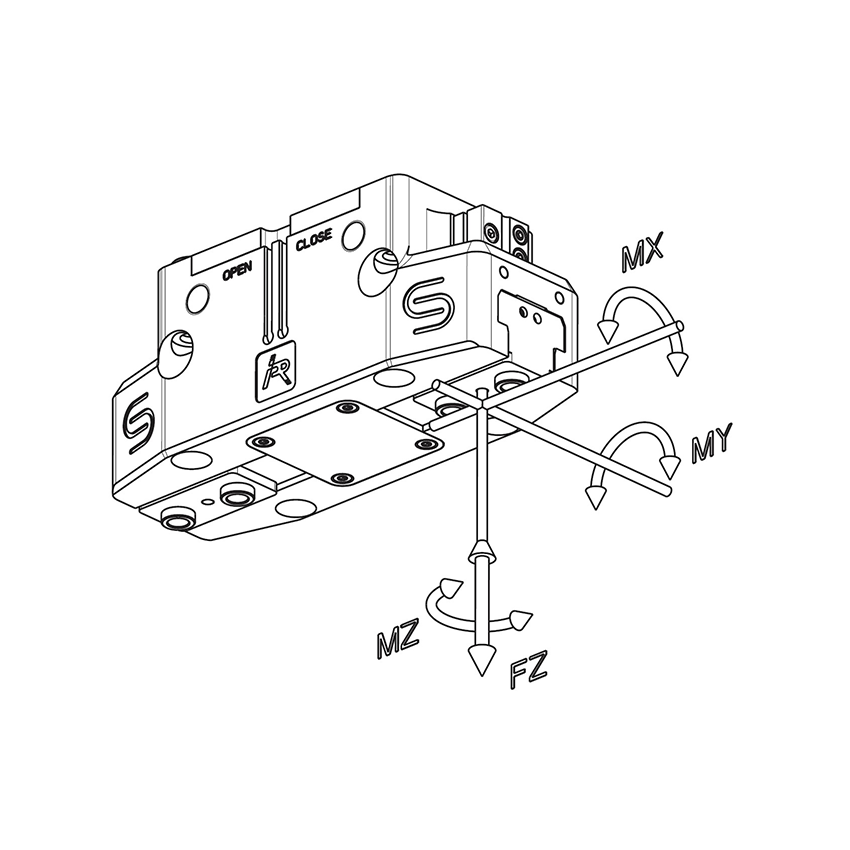 Der pneumatische 2-Backen-Parallelgreifer CGS2 von
IPR
ist die optimale Greiferlösung für deine Anwendung. Dank 189 Standardvarianten mit Greifkrafterhaltung, Staubabdeckung oder in Hochtemperatur-Ausführung, kann der CGS2-Greifer universell und flexibel eingesetzt werden. Eine robuste T-Nuten-Gleitführung, Kompatibilität mit marktüblichen Sensoren sowie korrosionsgeschützte Funktionsteile im Standard sorgen für einen reibungslosen Einsatz in jeder Umgebung. Mit dem umfangreichen Zubehör-Portfolio kannst du die passende Konfiguration aus CGS2-Greifer, Sensoren und Anbausätzen für deinen Anwendungsfall zusammenstellen.
From 100,00 € a month with lease buy or installment.
Learn more
Overview

Specifications

Description

Downloads

FAQ

Similar products
Crash-, schlag- und schmutzunempfindlich
Die bewährte T-Nuten-Gleitführung ist besonders robust gegenüber Schlägen und Kollisionen, die hohe Belastungen auf Backe und Führung ausüben. Auch Kühlschmiermittel und Späne stellen kein Problem für den CGS2-Greifer dar, da Fremdkörper einfach aus der Führung geschoben werden, bevor es zu Verkanten und Funktionsausfall kommt. Mit der optionalen Staubabdeckung ist der Parallelgreifer nach IP 64 abgedichtet und kann mit zusätzlicher Sperrluft auch in besonders schmutzigen Umgebungen prozesssicher eingesetzt werden.
Kompatibel mit marktüblichen Sensoren
Während einige Hersteller spezielle Sensoren zur Verwendung mit den eigenen Greifern vorschreiben, kannst du jeden marktüblichen Magnet- und induktiven Sensor mit dem CGS2-Greifer einsetzen. Die beste Wahl sind hier die Sensoren im Zubehör-Portfolio von IPR, die du als einzelne Sensoren oder im Paket als Hubüberwachungssatz direkt gemeinsam mit dem Greifer bestellen kannst. So ist die Abfrage von bis zu vier unterschiedlichen Greifpositionen möglich.
Besonders lange Greiferfinger möglich
Maximale Führungslänge der Backen ermöglichen eine hohe Momentenaufnahme. Dadurch sind die CGS2-Greifer von IPR besonders gut für die Verwendung mit langen Greiferfingern, was die Flexibilität in deiner Anwendung erhöht. In engen Einbauräumen, die nur mit langen Greiferfingern erreicht werden können, bietet der Parallelgreifer die optimale Lösung und erhöht die Produktivität deiner Anwendung.
Featured on Unchained TV
Unfortunately, there are no use case videos yet for this product. Click here to watch other videos on Unchained TV.
Overview
Payload

6.65

kg

Weight

1.32

kg

Dimension

20 x 60 x 63 mm

Number of fingers

2

Operating mode

Pneumatic
Performance
Min. Operating Temperature

-5

°C

Max. Operating temperature

80

°C

Min. Operating Pressure

3

bar

Max. Operating Preasure

8

bar

Stroke

26

mm

Max. Gripforce

1,390

N

Closing time

0.09

s

Opening Time

0.09

s

Repeatability

0.01

mm
Interfaces
Compressed air supply

über Anschlussgewinde

Druckluftanschluss

G1/8"
Properties
IP classification

IP40
The IPR CGS2-125 is a powerful new parallel gripper from IPR's CGS2 series.
Whether for the automotive industry, mechanical engineering or handling technology - the new CGS2 parallel gripper series from IPR enables reliable gripping of workpieces in almost all industries and environments with a wide range of geometries. This enables users to increase the productivity of automated production systems. Especially when high demands are made on reliability and precision, the CGS2 gripper offers the right component.


Universally Applicable
Compatible, precise and robust - that's what the CGS2 parallel gripper series stands for. The new gripper series was developed for universal use and is ideal for applications with handling weights from 0.4 kg to 96 kg with non-positive gripping. From clean assembly applications to dirt-prone applications in forges and foundries, there is a suitable variant for every task. The universal parallel gripper enables a very high permissible moment load due to a maximum guide length of the base jaws. In addition, the T-slot guidance makes the gripper insensitive to collisions and impacts, and it is particularly protected against jamming when the gripper fingers protrude strongly. Thanks to the lubrication pockets integrated into the sides of the jaws, a permanent storage of grease and thus a maintenance-free application is ensured. Another reason that speaks for the flexible application of an IPR gripper: you can attach commercially available third-party sensors and use them in a process-safe manner.


Maximal Gripping Strength
The effective area of the oval piston was optimised for the geometry of the base body to enable maximum gripping forces. This also benefits the minimal interference contour and the high power density, because the weight-optimised design makes the CGS2 gripper up to 15 % lighter than comparable universal grippers. By means of a spring installed in the piston chamber, part of the gripping force can be maintained even in the event of a drop in compressed air.The CGS2 universal parallel gripper is available in different stroke variants (large stroke with normal gripping force or half stroke with increased gripping force), with gripping force retention for external or internal gripping as well as in versions for dirty environments (IP 64) and for high ambient temperatures (up to 130°C).

The technical data given always refer to the standard version with long stroke and without gripping force retention.The data of all other versions can be found in the CGS2 product brochure under "Downloads".
To place an order, send us an inquiry through the button at the top of the page or contact us through the chat.
Talk to an
Automation expert
Have questions about this product, pricing, or your automation projects? Fill out the form and an automation expert from our team will be in touch within 24 hours.