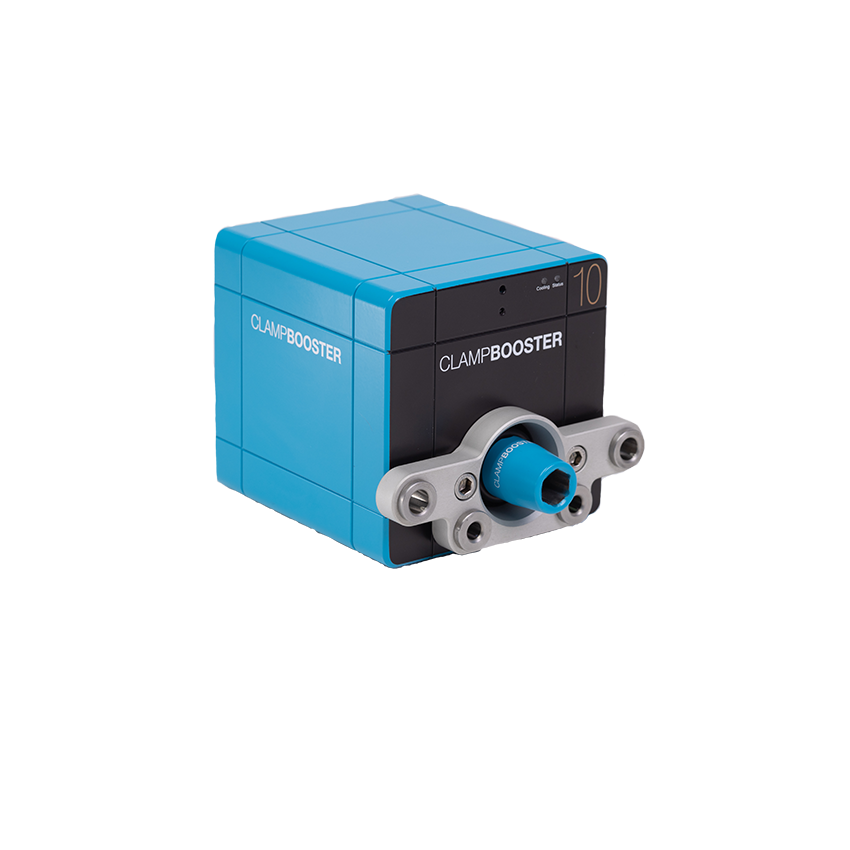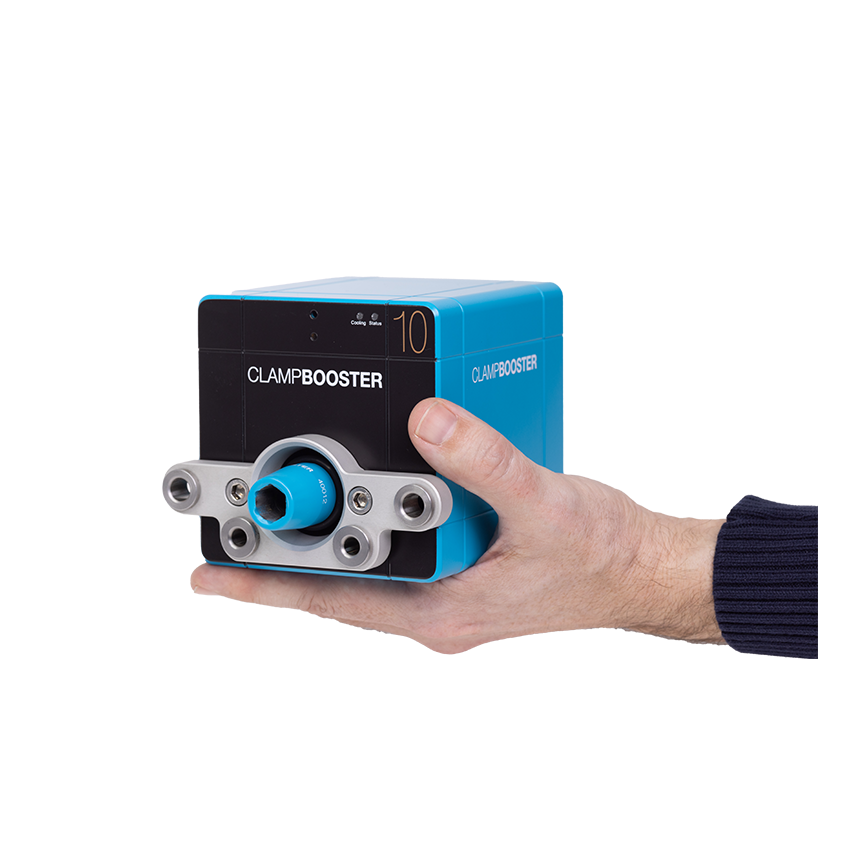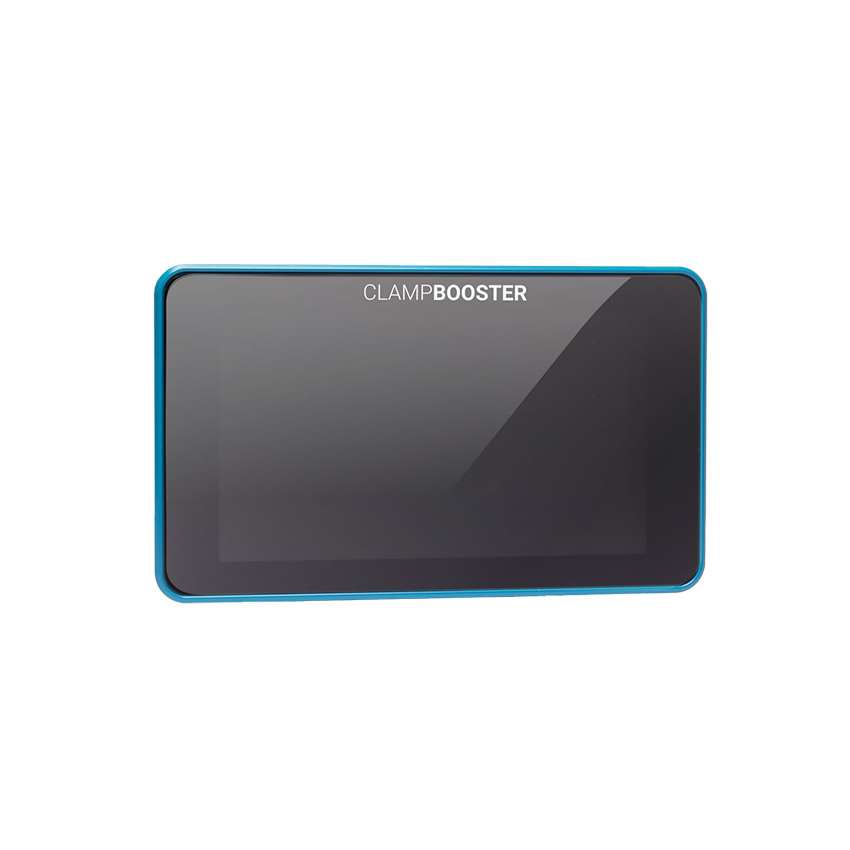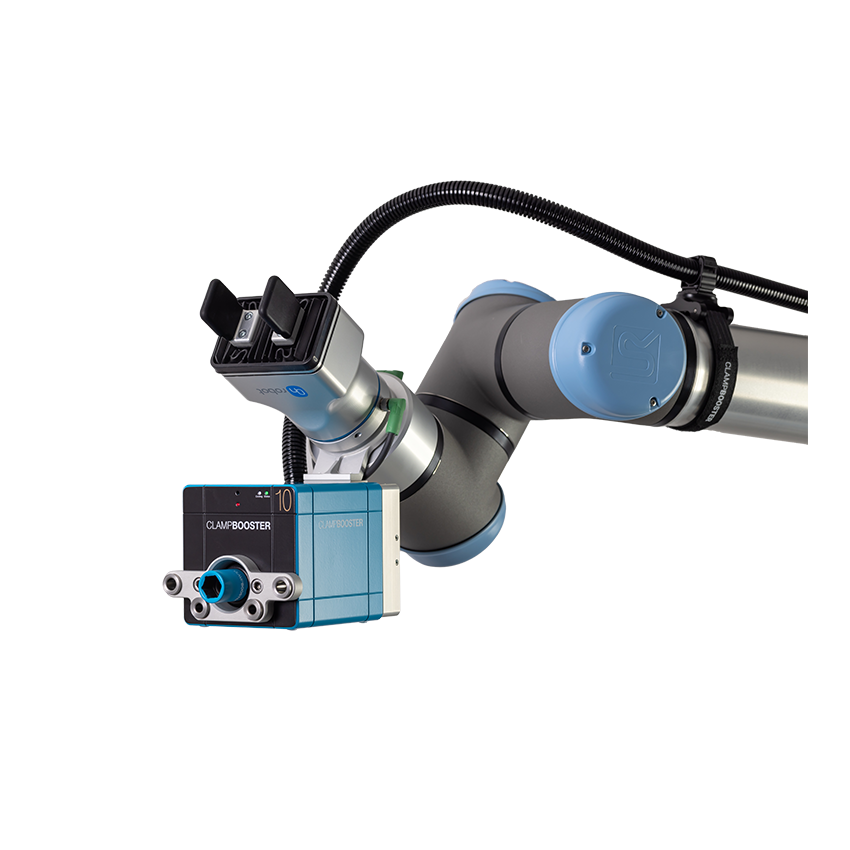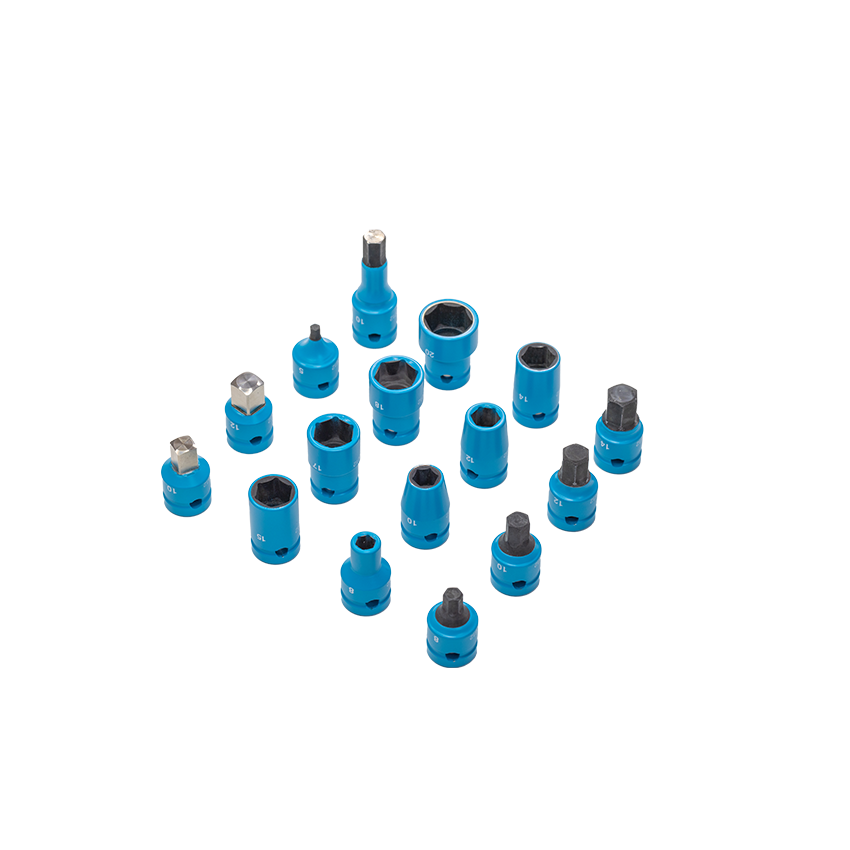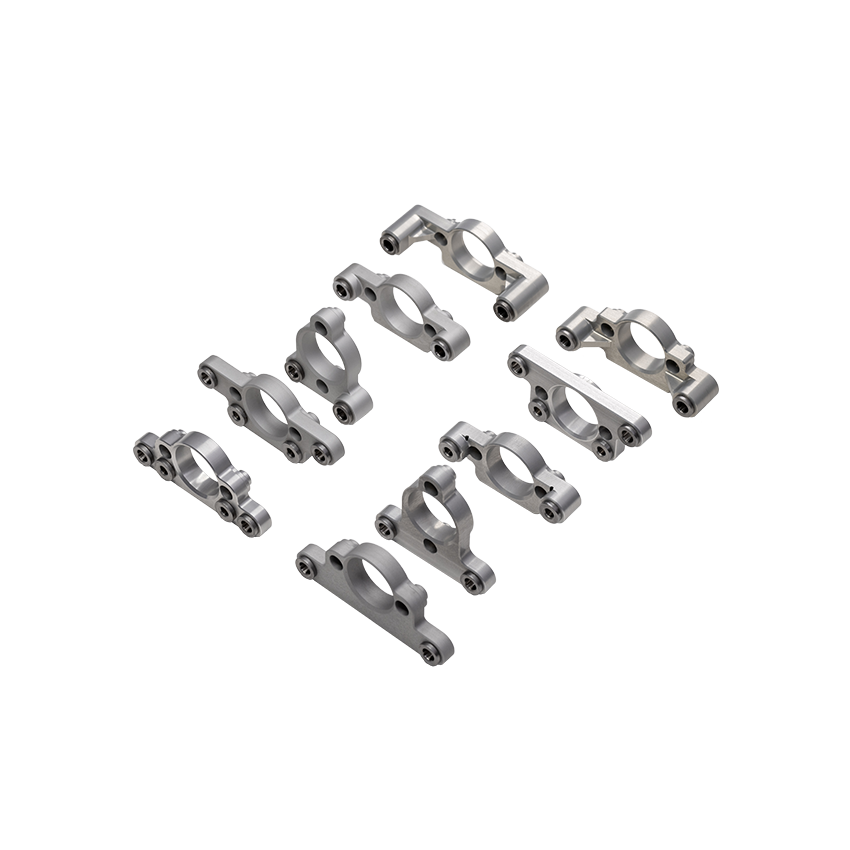 The
CLAMPBOOSTER
CB-10 expands your robot's capabilities by adding drive for the CNC vises. This allows for the autoamted clamping and unclamping of workpieces with manual vises. This closes a large gap in fully automated CNC production for machines that use manual vises and clamping systems. For these machines, CLAMPBOOSTER is the missing piece of the puzzle for complete automation. It is the automation solution for your CNC production. CLAMPBOOSTER works perfecting with older machines, as well as with new production systems. It's time to boost your production!
From 1.000,00 € a month with lease buy or installment.
Learn more
Overview

Description

Downloads

FAQ

Similar products
More automation with less cash up front
As an extension for existing machines, robots can be easily upgraded with the CLAMPBOOSTER system. A complicated, cost-intensive retrofit of the machine is not necessary. Direct installation is possible for newly planned machining centers.
Don't be tied down by highly complex machining systems
Thanks to interchangeable adapters, the CLAMPBOOSTER is compatible with almost all vise systems available on the market. The existing production process remains untouched and can be continued as usual. CNC production centers that have been fully automated thanks to CLAMBPOOSTER can operate around with clock without manual intervention.
Exact precision and intuitive operation
With CLAMPBOOSTER, the opening travel of the vise can be precisely adjusted by programming the spindle revolutions. The required torque can be adjusted flexibly and without programming knowledge via the system's graphical software.
German quality and high-end design
Made in Bavaria, Germany. The CLAMPBOOSTER is manufactured in Bavaria to the highest quality standards. Form and function deliberately go hand in hand. The high quality standards of CNC production, automated down to the last detail, are reflected in the ultra-modern and appealing design.
Featured on Unchained TV
Unfortunately, there are no use case videos yet for this product. Click here to watch other videos on Unchained TV.
Perfection in automation. The drive for your manual vise.


Why make a manufacturing process unnecessarily complex by performing a complicated and expensive CNC machine vise system replacement? Why take a risk with CNC automation when well-rehearsed manpower and existing manual vise systems work efficiently? And drive an already high investment for retrofitting the existing machine or for the new acquisition of a CNC machining center even higher?


Don't underestimate the power a small electric spindle drive can have on a large CNC machine. The CLAMPBOOSTER makes it so easy: You still use your existing vise systems. You maintain an efficient manufacturing process. You do not have to retrain your employees. You keep your costs under control with maximum flexibility. You carry on almost as before - and solve the problem of automation quite simply with the CLAMPBOOSTER system! On both exising and new CNC machines.


The CLAMPBOOSTER is attached to the robot arm, guided directly to the vise and closes it according to the defined tightening torque. After the material has been processed in the machine, the CLAMPBOOSTER opens the vise, the workpiece is unloaded and the production process restarts.


Without any additional training effort and without any changes in the usual clamping process, the CLAMPBOOSTER can be implemented in just a few minutes. Continue to use your trusted vise systems, your familiar working environment and your reliably functioning production process! Without reprogramming existing production data to new vises, you do not even have to introduce new quality assurance processes.     


Additional technical details
Dimensions (LxWxH): 120 x 100 x 100 mm
Weight: 1.95 kg

Power supply: 100 - 240V AC, 6-2,5 A

Compressed air supply: 5 - 6,5 bar

Flexible and individually controlled torque: 5-100 Nm

Very short closing and opening time: approx. 5 seconds

Blow-off nozzle: integrated

Software updates: online

Remote maintenance: integrated

Mechanics: maintenance-free

Did not find what you're looking for?
To place an order, send us an inquiry through the button at the top of the page or contact us through the chat.
Talk to an
Automation expert
Have questions about this product, pricing, or your automation projects? Fill out the form and an automation expert from our team will be in touch within 24 hours.