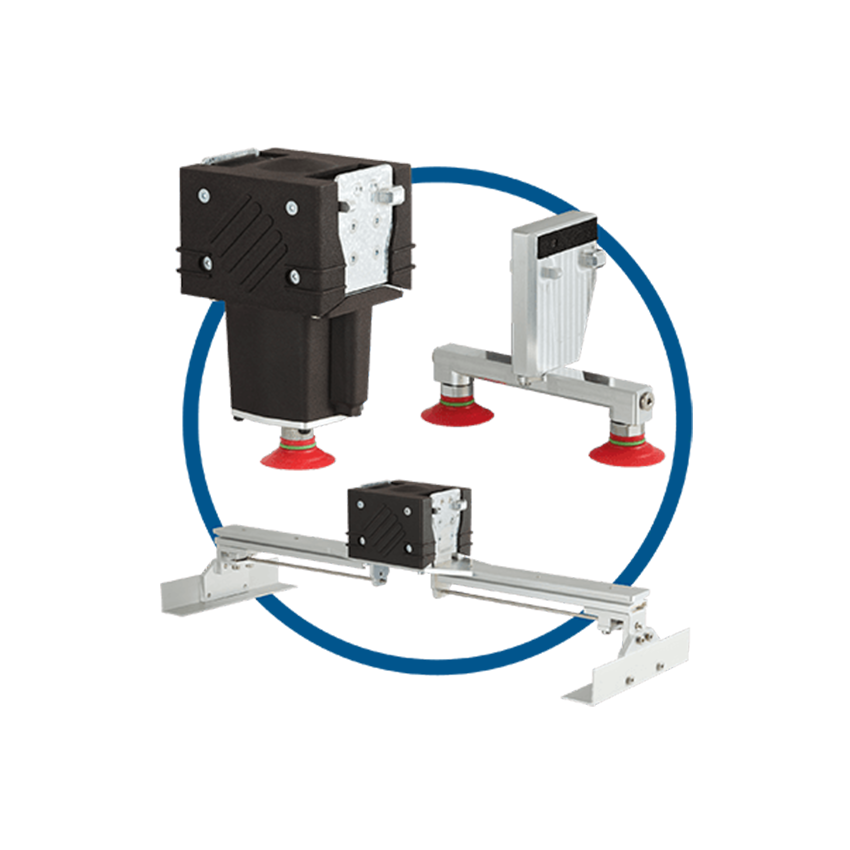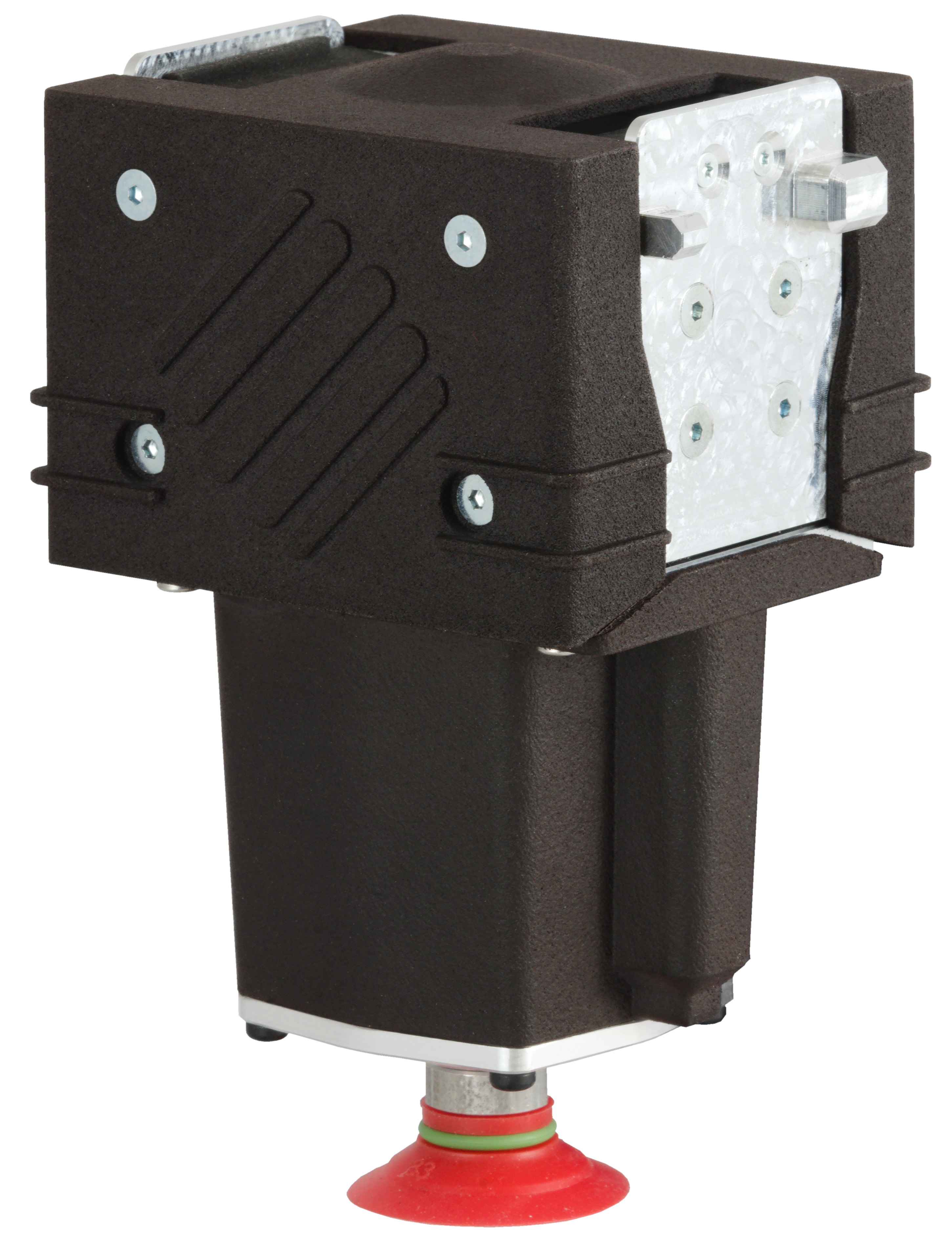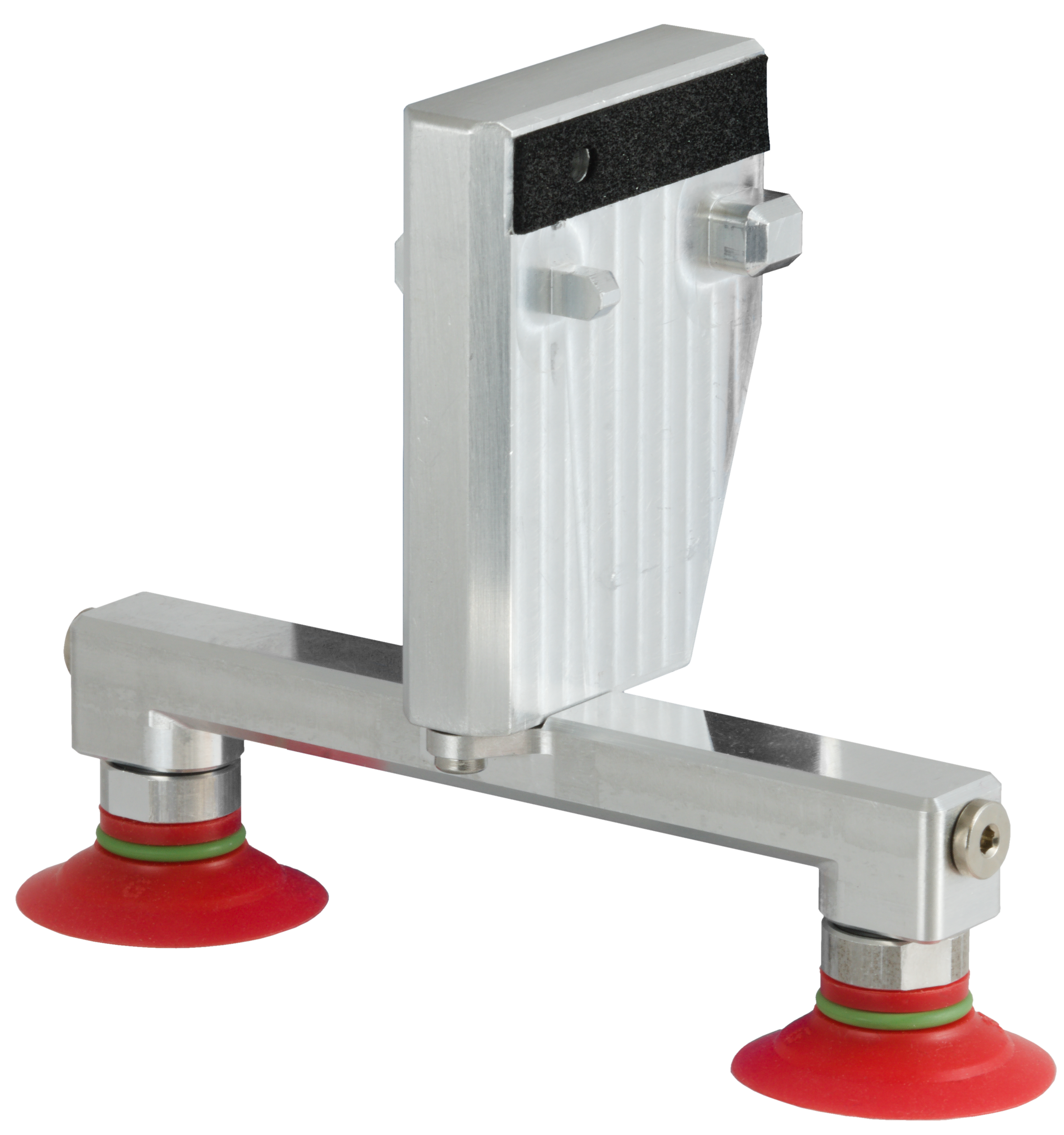 Leverage Robotics ToolCube Box Handling Set
The
Leverage Robotics
ToolCube Box Handling Set combines suction grippers with the Xtender ToolCube to enable flexible box handling tasks. The ToolCubes are automatically interchangeable robotic tools that extend the functions of a conventional two-finger gripper. They require no additional power supply or vacuum generation and can be placed anywhere in the workspace. The use of the ToolCubes reduces setup times and increases the flexibility of the robot system.
From 300,00 € a month with lease buy or installment.
Learn more
Overview

Description

Downloads

FAQ

Similar products
Featured on Unchained TV
Unfortunately, there are no use case videos yet for this product. Click here to watch other videos on Unchained TV.
The Leverage Robotics ToolCube Box Handling Set is a combination of suction grippers and the Xtender ToolCube. In combination, flexible box handling tasks can be performed. This includes gripping boxes or component storage with the robot and switching to the suction grippers. These can extract parts from the box, pre-sort them and place them on component carriers.


ToolCubes
Leverage Robotics' ToolCubes are automatically interchangeable robotic tools that allow a robot to perform multiple tasks. They extend the capabilities of a simple two-finger gripper with a variety of options such as vacuum gripping, centered gripping of round objects, or magnetic gripping of ferromagnetic objects, while maintaining the capabilities of the parallel gripper.
They can be used with a standard robot gripper and are purely passive: no power supply or vacuum generation, etc. is required. Only the existing gripper jaws need to be replaced with the enclosed gripper jaws.
The tools can be placed and used at any position in the work area, which avoids unnecessarily long travel distances and reduces cycle times. The use of the ToolCubes minimizes setup times and significantly increases the flexibility of the robot system.



Delivery scope:
1x Pair Fingertips
1x Single Vacuum Gripper

1x LR-UR Cap Base

1x Active Vacuum Gripper

1x Xtender Gripper

3x TC-Holder

Did not find what you're looking for?
To place an order, send us an inquiry through the button at the top of the page or contact us through the chat.
Talk to an
Automation expert
Have questions about this product, pricing, or your automation projects? Fill out the form and an automation expert from our team will be in touch within 24 hours.