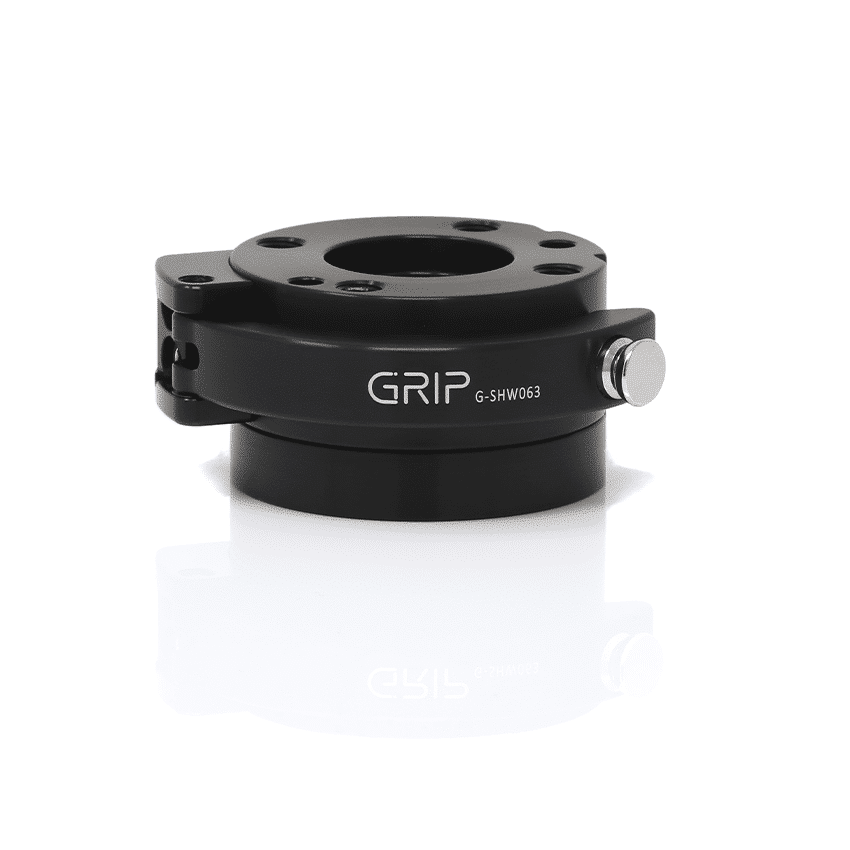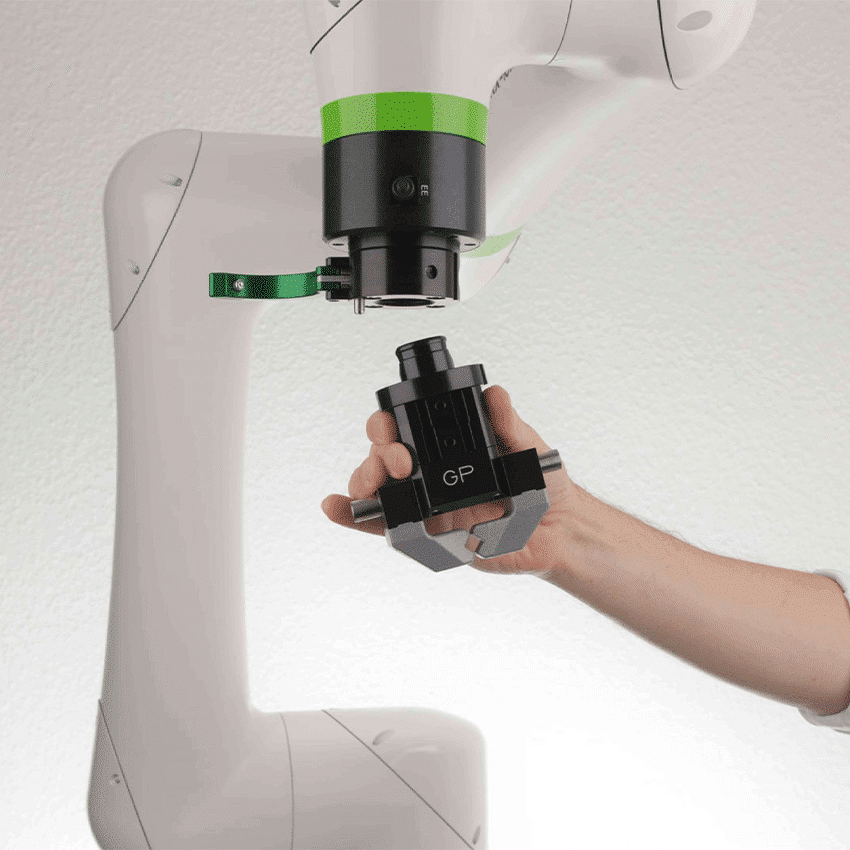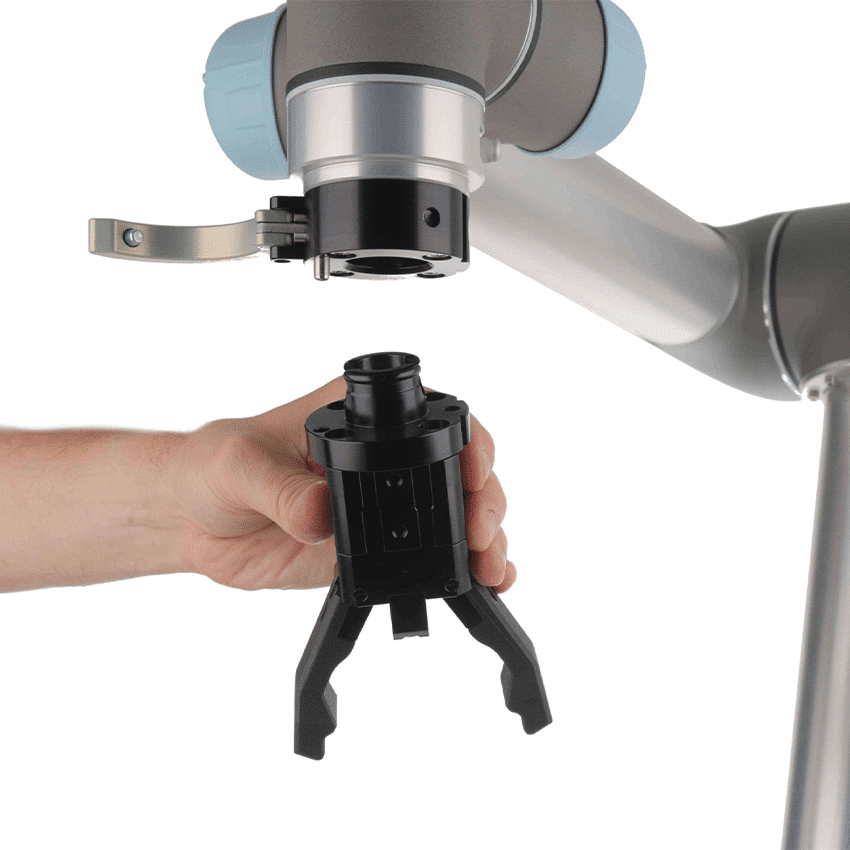 With the
GRIP
SHW, you can connect and disconnect tools and grippers in just seconds. The SHW connector is a newly developed tool changing system with an optimized locking mechanism.
The connector consists of a shear bolt that clamps the upper part and lower part. During locking, the lower part is tightened by the locking stroke. Additionally, by mounting a centering disk, the changing system is centered on the robot and/or tool side. Mounting is possible in the upper part (on the robot side) and lower part (on the tool side).
You can find out exactly which parts are included in each GRIP SHW kit in the download section.
From 200,00 € a month with lease buy or installment.
Learn more
Overview

Description

Downloads

FAQ

Similar products
Precise
High repeatability < 0.02 mm
Intuitive
Can be opened and closed with one handle, requires no tools
Universal
Compatible with all common tools and grippers
Flexible
Pneumatic and electrical feedthroughs available for some models
Inhalt des Sets
1 x SHW Oberteil  
2 x SHW Unterteil
Inhalt des optionalen elektrischen Kupplungssatzes
Nur für bestimmte Größen verfügbar: 1 x elektrische Kupplung Oberteil, 2 x elektrische Kupplung Unterteil
Inhalt des optionalen elektropneumatischen Kupplungssatzes
Nur für bestimmte Größen verfügbar: 1 x elektropneumatische Kupplung - Oberteil, 2 x elektropneumatische Kupplung - Unterteil
Featured on Unchained TV
Unfortunately, there are no use case videos yet for this product. Click here to watch other videos on Unchained TV.
With the GRIP SHW Connector, you create almost infinite connection possibilities with different tools. Easily connect and change grippers, polishing tools, welding heads, dispensing tools, calibration tips, and more via quick intuitive operation. It's easy to install and even easier to use.


Each GRIP SHW Connector is equipped with counterbores for direct mounting. The size and position of the counterbores is adapted to DIN EN ISO 9409-1. The GRIP SHW Connector offers one simple connection and a thousand possibilities.


GRIP offers a wide range of SHW models with a wide array of sizes and connections available. There's a GRIP SHW for almost all applications!
Interface according to DIN EN ISO 9409-1
High repeatability < 0.02 mm
Withstands 5,000 cycles
Withstands high loads despite its own low weight
No tools required thanks to an integrated operating lever
Improved operating lever with a simple folding motion
Intuitive operation: can be released and closed with a single hand movement
Lightweight, anodized high-strength aluminum
Integrated mounting surface for energy feedthrough
Locking bolt protects the hand lever from unintentional release
Did not find what you're looking for?
To place an order, send us an inquiry through the button at the top of the page or contact us through the chat.
Talk to an
Automation expert
Have questions about this product, pricing, or your automation projects? Fill out the form and an automation expert from our team will be in touch within 24 hours.