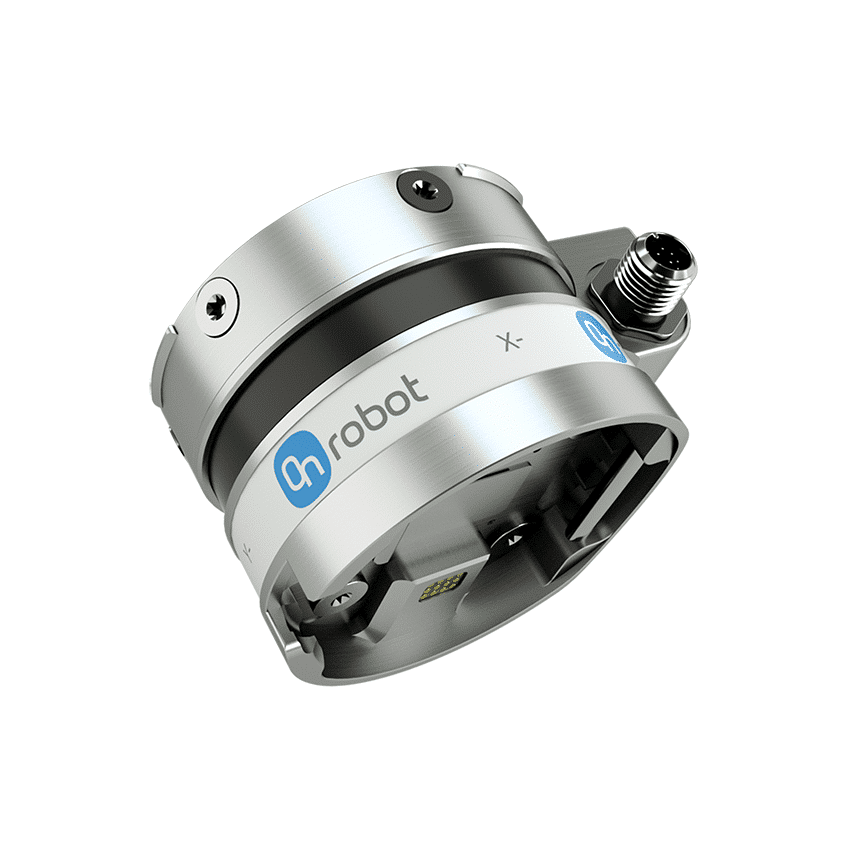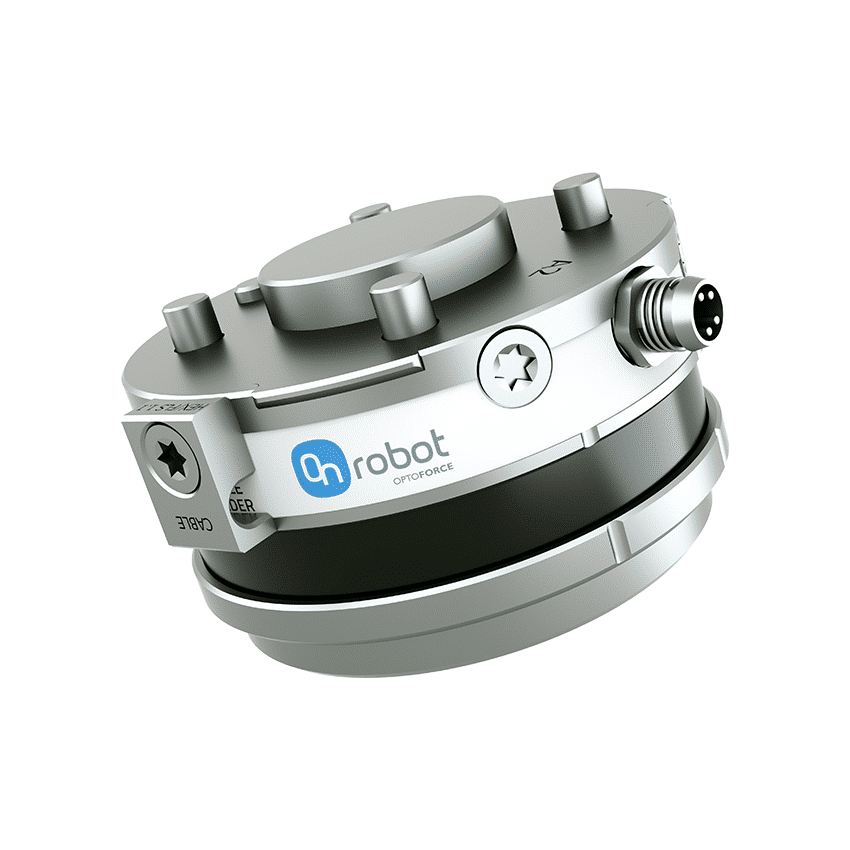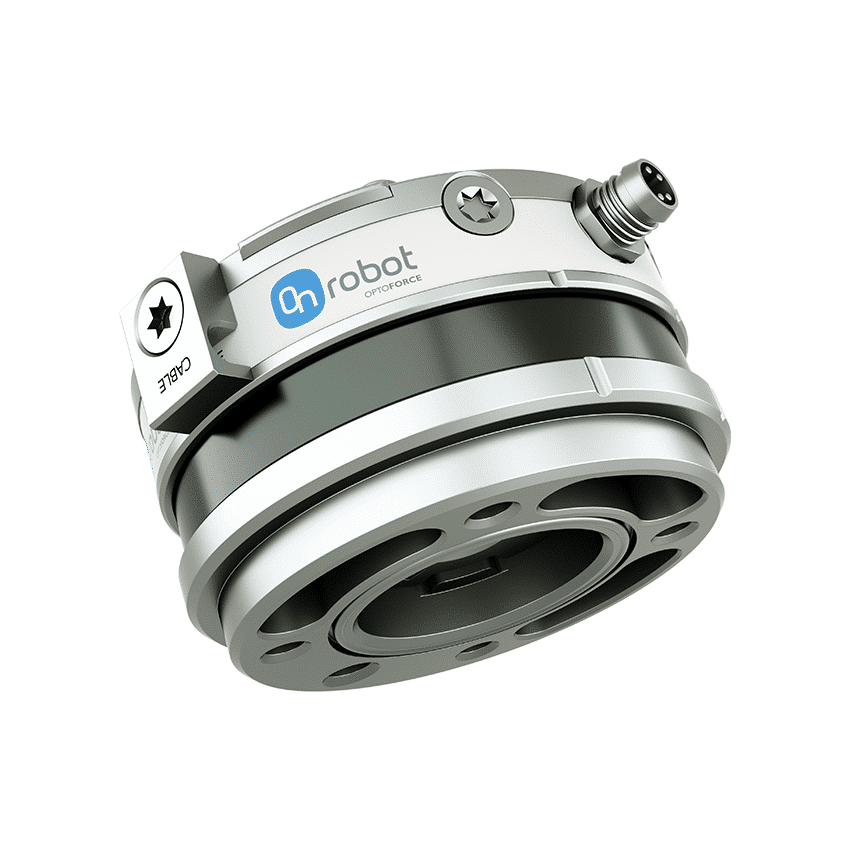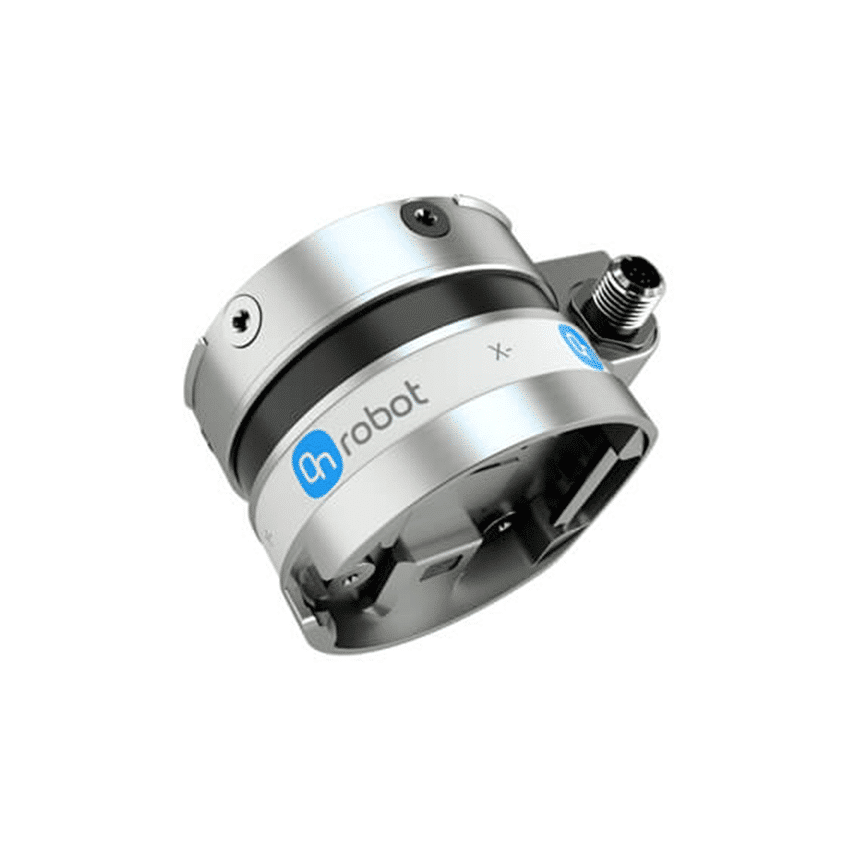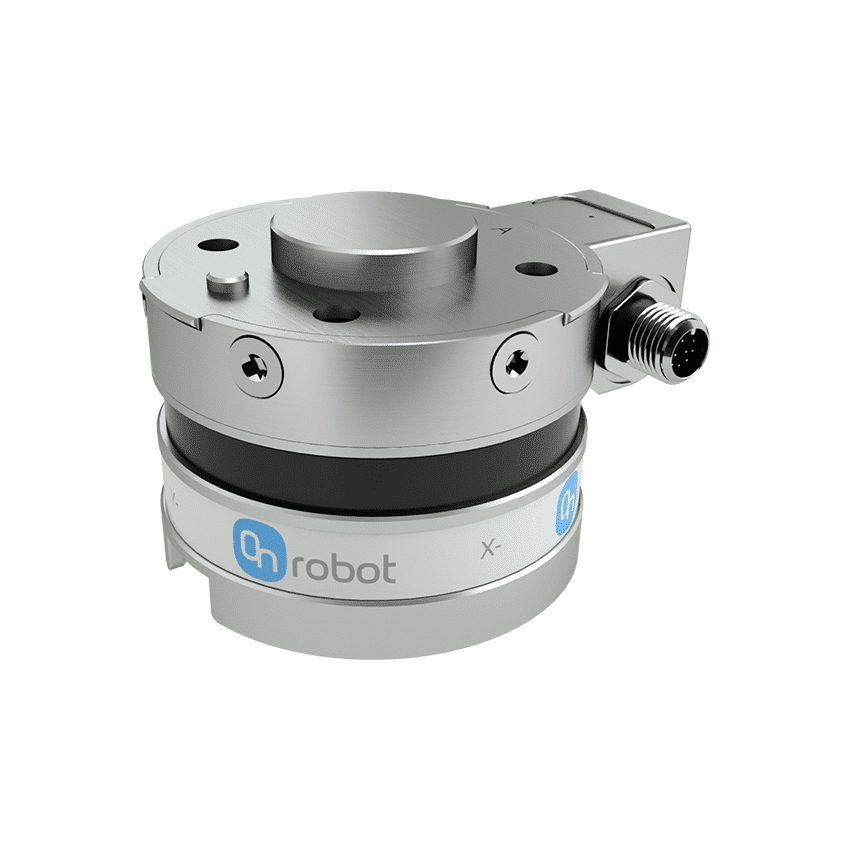 OnRobot 6-axis force torque sensors provide accurate force and torque measurements along all 6 axes. This gives you precise control when it comes to difficult assembly, polishing, sanding or deburring jobs. Additionally, the HEX software includes path recording, force control and special features for insertion tasks. This means reduced integration time for your production line. Our sensors are designed to fit most of the current industrial robot arms. Common applications are polishing, sanding, deburring, grinding and assembly, but it can also be used for teach-in and crash detection.
From 500,00 € a month with lease buy or installment.
Learn more
Overview

Description

Downloads

FAQ

Similar products
Featured on Unchained TV
Pick & Place
Maschinenbau
Montage mit den OnRobot HEX-Kraftmomentsensor und RG2 Greifer
Dispensing
Automobil
Leimdosierung mit dem OnRobot HEX Kraft-Momentsensor
Schleifen
Metall
Holz
Polieren von Holz- und Metallteilen mit dem OnRobot HEX Kraftmomentsensor
Designed to fit all major robot brands, OnRobot's HEX 6-axis force/torque sensor offers 6 degrees of force and torque measurement.  This makes the HEX 6-axis force/torque sensor perfect for complex sanding, deburring, or assembly operations, as it gives you precise control over your end-of-arm tooling's applied force.
The sensor is especially ideal for surface finishing tasks, because it ensures a constant speed and force is kept throughout the finishing. The constant force allows the finishing tool to follow the surface contours of the work piece, leading to a flawless result.
Thus, by adding the OnRobot HEX 6-axis force/torque sensor into your production line, you will gain optimization and productivity advantages without compromising the quality of your solutions.
Currently available models: HEX-E /High Precision, HEX-H /Low Deformation, HEX-E QC, HEX-H QC
Price may vary with cobot brand.
To place an order, send us an inquiry through the button at the top of the page or contact us through the chat.
Talk to an
Automation expert
Have questions about this product, pricing, or your automation projects? Fill out the form and an automation expert from our team will be in touch within 24 hours.