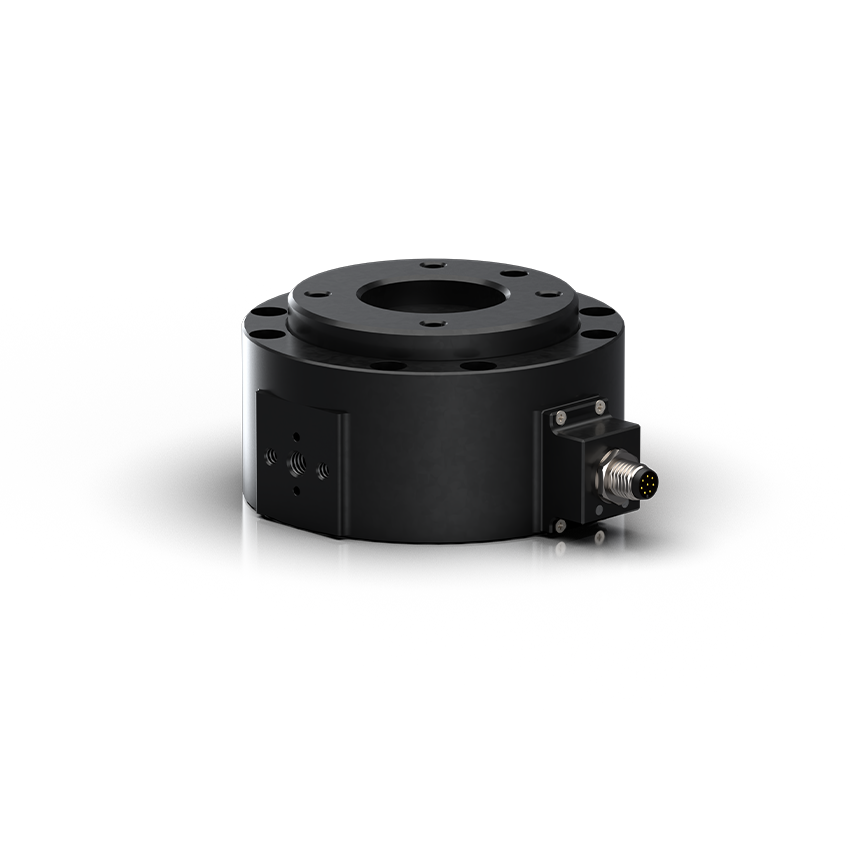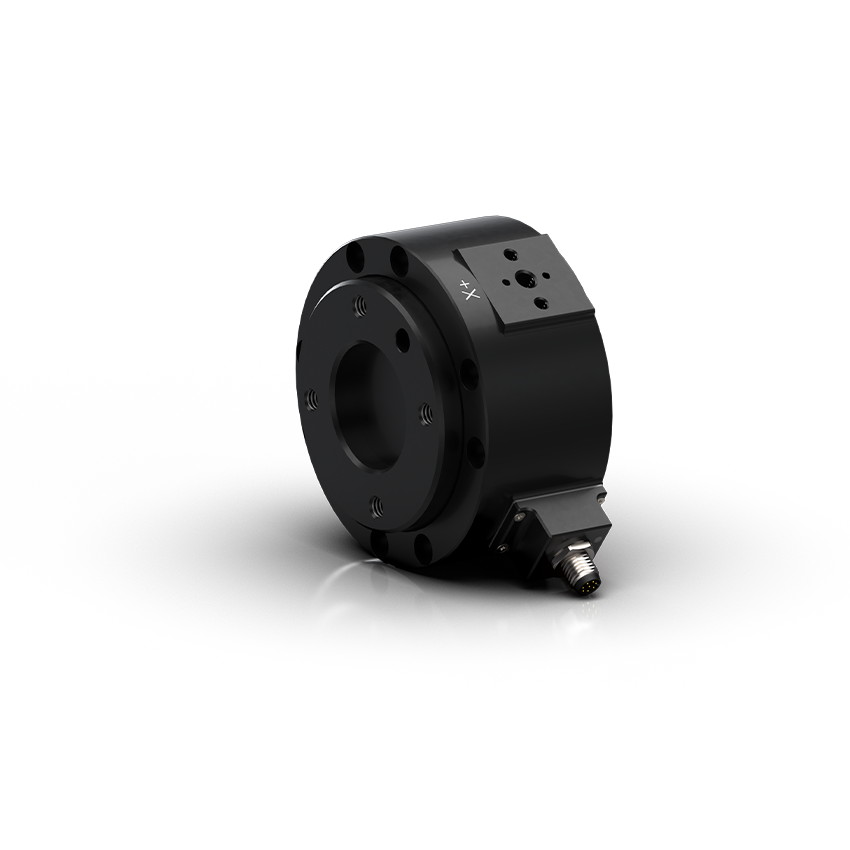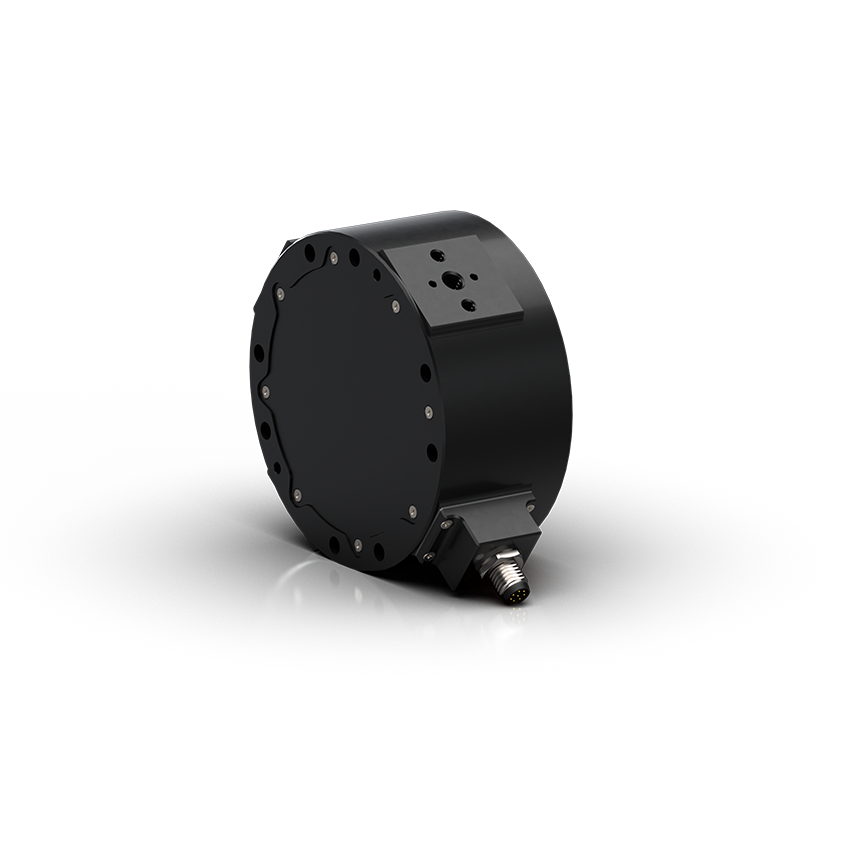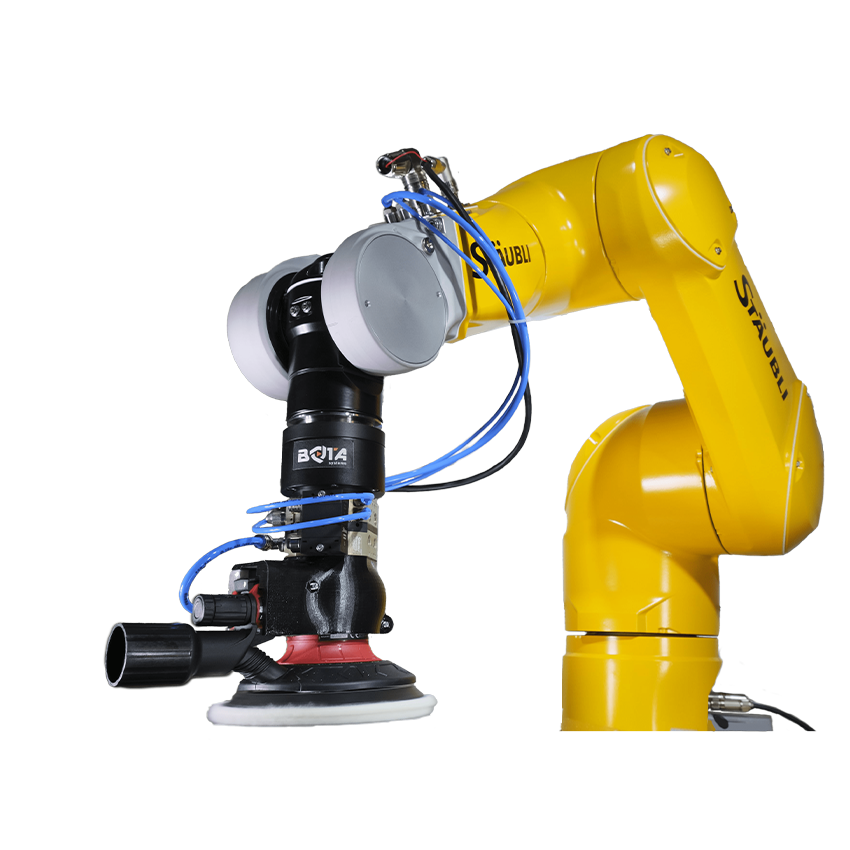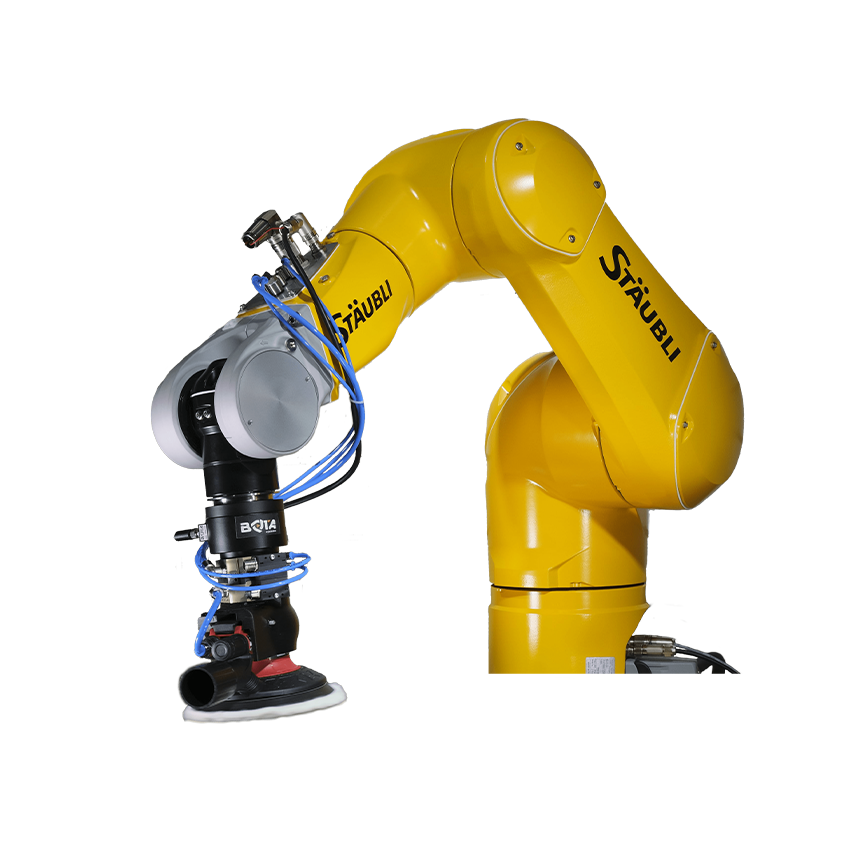 Bota Systems LaxONE - Serial
The
Bota Systems
LaxONE is an industrial lightweight force torque sensor that measures on 6 axes for a wide range of applications like polishing, sanding, assembly and teach-in. The compact design is dustproof and water-resistant. The ISO 9409-1-50-4-M6 tool flange makes the integration of your tool extremely easy. This sensor, designed for precise force control applications, is available in two common communication options, serial or EtherCAT.
From 600,00 € a month with lease buy or installment.
Learn more
Overview

Description

Downloads

FAQ

Similar products
Embedded Electronic
Easy to integrate, easy to configure. No additional signal conditioner boxes are necessary. The sensor directly connects to your control box, PLC, or PC and provides digital ouput
Compact and Lightweight
The LaxONE has a robust and integrated design, is dustproof and water-resistant (IP67), making it well suited for harsh conditions in production lines.
Compatibility
The ISO flange and the standard communication interfaces make it easy to integrate this sensor for industrial robots. Furthermore, the sensor offers three side mounting flanges for 3D cameras and additonal tooling.
Precise Measurements
The high accuracy and low noise on all 6 axis provide the necessary sensitivity for automating challenging tasks. Bota Systems sensors offer excellent linearity and minimal cross-talk.
Featured on Unchained TV
Unfortunately, there are no use case videos yet for this product. Click here to watch other videos on Unchained TV.
The Bota Systems LaxONE is the industrial lightweight 6-axis force torque sensor for advanced applications with robots having a payload of up to 50kg. The compact and lightweight construction ensures that the robot can use its full payload for end-of-arm tooling. The robust and stiff structure endures high overload and cyclic load, while providing high sensitivity, ideal for demandig applications like sanding, polishing, deburring, precision assembly, or product testing. All the signal processing electronics is embedded in the sensor making it really plug-and-play, and the sensor is available with the communication options EtherCAT and serial.
Did not find what you're looking for?
To place an order, send us an inquiry through the button at the top of the page or contact us through the chat.
Talk to an
Automation expert
Have questions about this product, pricing, or your automation projects? Fill out the form and an automation expert from our team will be in touch within 24 hours.