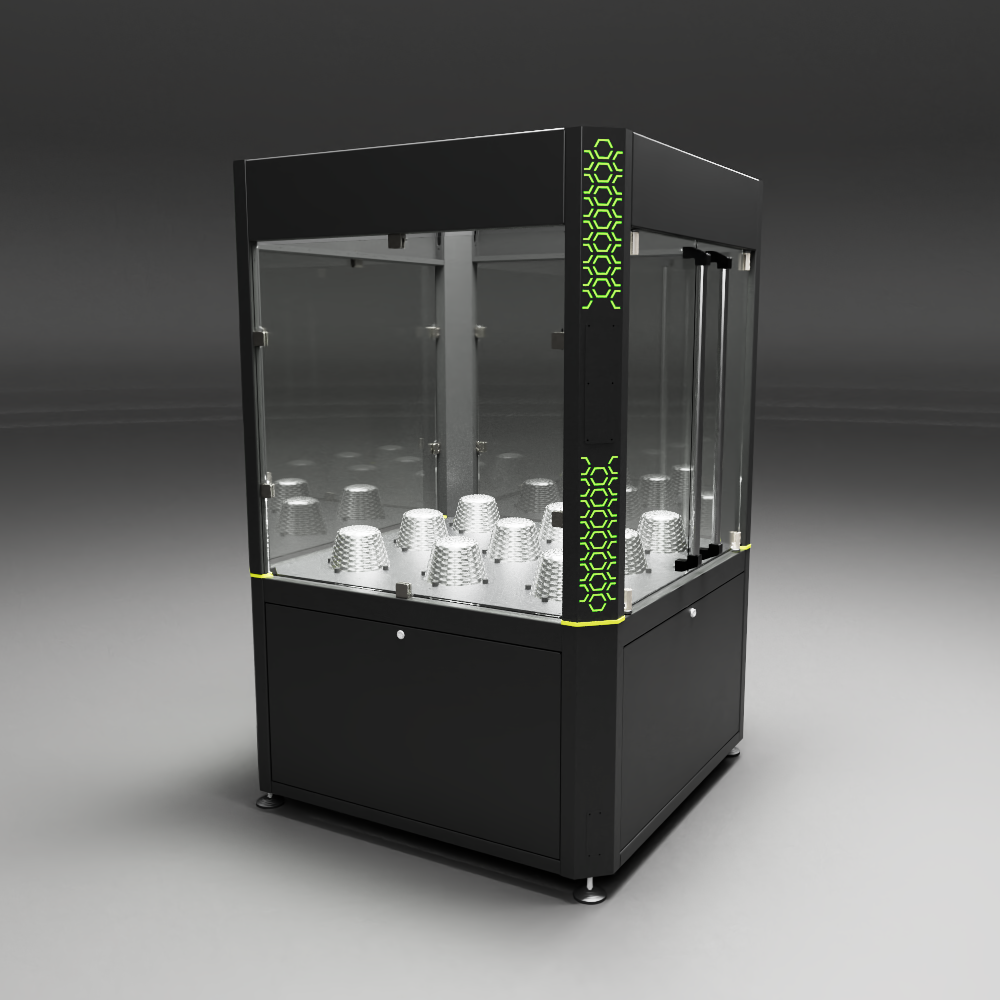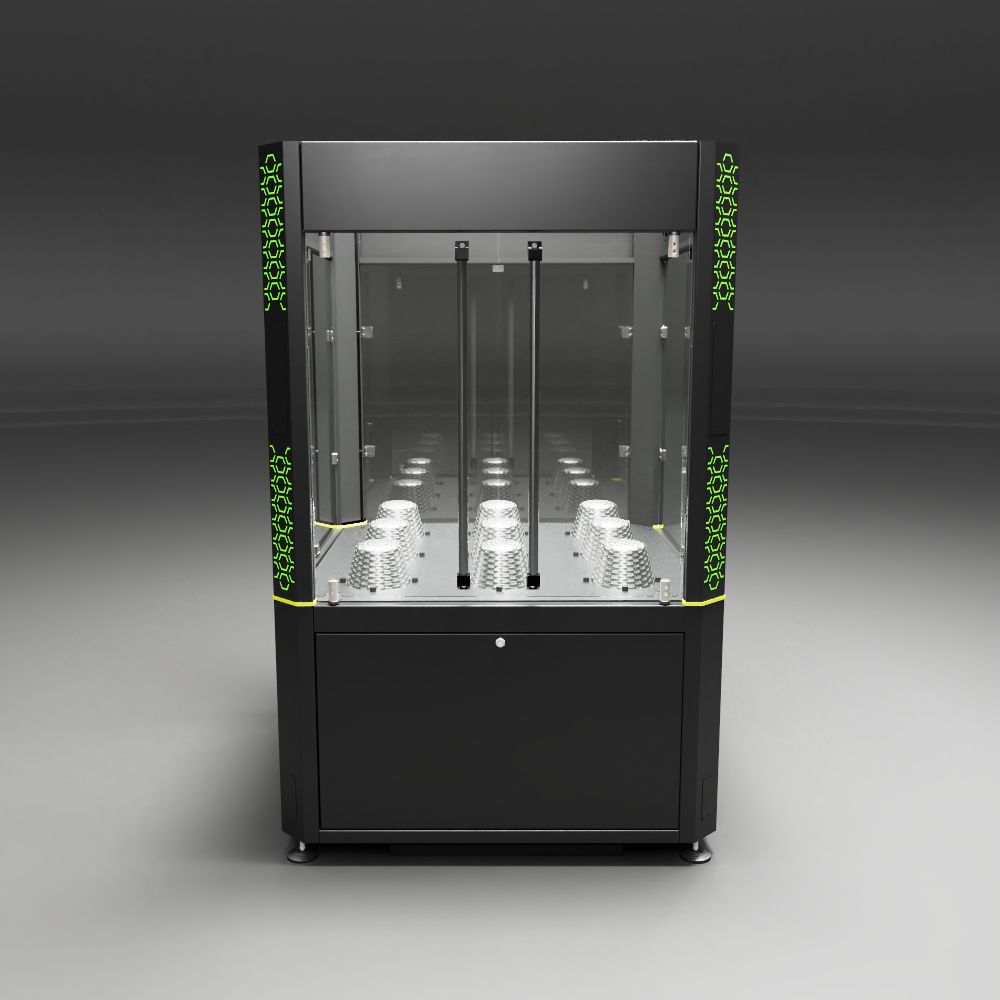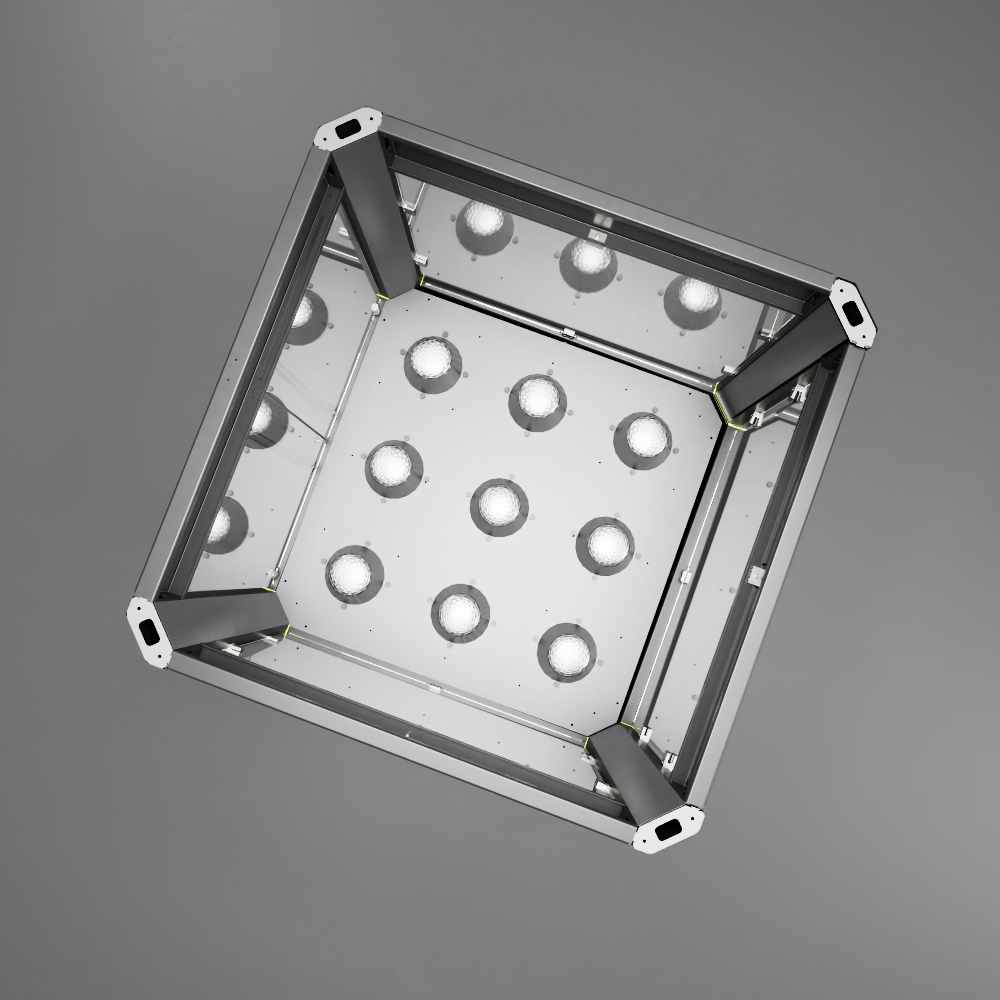 Unchained Robotics MalocherBot Sanding
The Unchained Robotics MalocherBot Sanding system is a powerful, turnkey grinding solution. Consisting of a module with a powerful YASKAWA robot and one or more grinding station modules, the MalocherBot Sanding system is the perfect solution for almost any grinding application. Quick to install and easy to use, the MalocherBot system is the perfect way to rapidly automate your grinding processes. From sanding and deburring to polishing and surface treatment, the MalocherBot system is as versatile as it is reliable. And thanks to its modular design, it can be easily moved and redeployed to other areas in the factor or even, through the addition of another module, be set up to handle a complete different task, like palletizing!
From 1.000,00 € a month with lease buy or installment.
Learn more
Overview

Specifications

Description

Downloads

FAQ

Similar products
Intuitive interface
The powerful LUNA onboard software provides an intuitive user experience. The robot operator can update or even completely change processes, all in a single graphical environment.
A modular sanding solution
MalocherBot Sanding is based on the MalocherBot Base Unit from Unchained Robotics and consists of a Base Unit and one or more MalocherBot modules. Together they form a powerful turnkey solution for grinding and more.
Featured on Unchained TV
Unfortunately, there are no use case videos yet for this product. Click here to watch other videos on Unchained TV.
Basic
Requirements

MalocherBot Basis-Einheit (inkudiert im Preis)

Dimensions
140 x 140 x 220 cm (Sander module)
140 x 70 x 220 cm (Base Unit)
Weight

620kg (in total)

Unit Construction

Steel

Forkliftable

Yes
Grinding specifications
Robot Brand

YASKAWA (others available)

Payload

12kg

optional mit Kamera oder ohne

Yes

Max. RPM

10,000

Compatible Materials

Almost all types of metal and other softer materials (wood, stone, etc.)

Tool Brand

OnRobot (others available)
The Unchained Robotics MalocherBot Sanding is a modular, turnkey system for grinding, sanding, and polishing applications. Designed from the ground up to be reliable and easy to use, this system allows users to tackle a remarkable range of processes with a single system.
Like all MalocherBot systems, it is built around the MalocherBot Base Unit and driven by Unchained's proprietary LUNA software.


For all kinds of Grinding
The MalocherBot Sanding is designed perfectly for a wide variety of grinding and grinding-adjacent tasks. With MalocherBot Sanding you can automate:
Sanding
Polishing
Grinding
Deburring
As well as other tasks of a similar nature!


How does it work?
The Unchained Robotics MalocherBot Sanding system is fully modular and based around the core of all MalocherBot systems: the MalocherBot Base Unit. Then one or two Sander modules, depending on your needs, are plugged directly into the Base Unit.
The Base Unit recognizes the Sander modules and automatically configures and integrates them. And that's it. The entire process runs automatically. All the user has to do is place the modules in the correct position (easily down with a forklift) and connect the units. All other initial setup will be handled automatically through the software wizard.
Once this is done, the next step is simply to input the process parameters like the size and pattern, etc.
Intial setup time from delivery to working: well under 24 hours.


What is in the MalocherBot Base Unit?
The Base Unit is the control center of any MalocherBot turnkey solution. It contains the robot, the robot control unit, the main system computer, and the advanced LUNA software that ties everything together. Any MalocherBot turnkey solution will have a Base Unit at its center.


Scope of Delivery
The MalocherBot Sanding includes the following components:
1x MlocherBot Base Unit (with Robot Controller, System Computer, Luna Softwar)
1x Sander module
Power Cable


What other modules are available?
A large variety of modules are available for the MalocherBot system - indeed on its own, the Base Unit is capable of standard robot tasks like Pick&Place, Assembly, etc. For many, especially more specialized tasks, it requires an additional module. The modules currently available are:


Palletizer Module - By adding one or more of these units to the Base Unit, you can rapidly deploy powerful palletizing system.
Did not find what you're looking for?
To place an order, send us an inquiry through the button at the top of the page or contact us through the chat.
Talk to an
Automation expert
Have questions about this product, pricing, or your automation projects? Fill out the form and an automation expert from our team will be in touch within 24 hours.