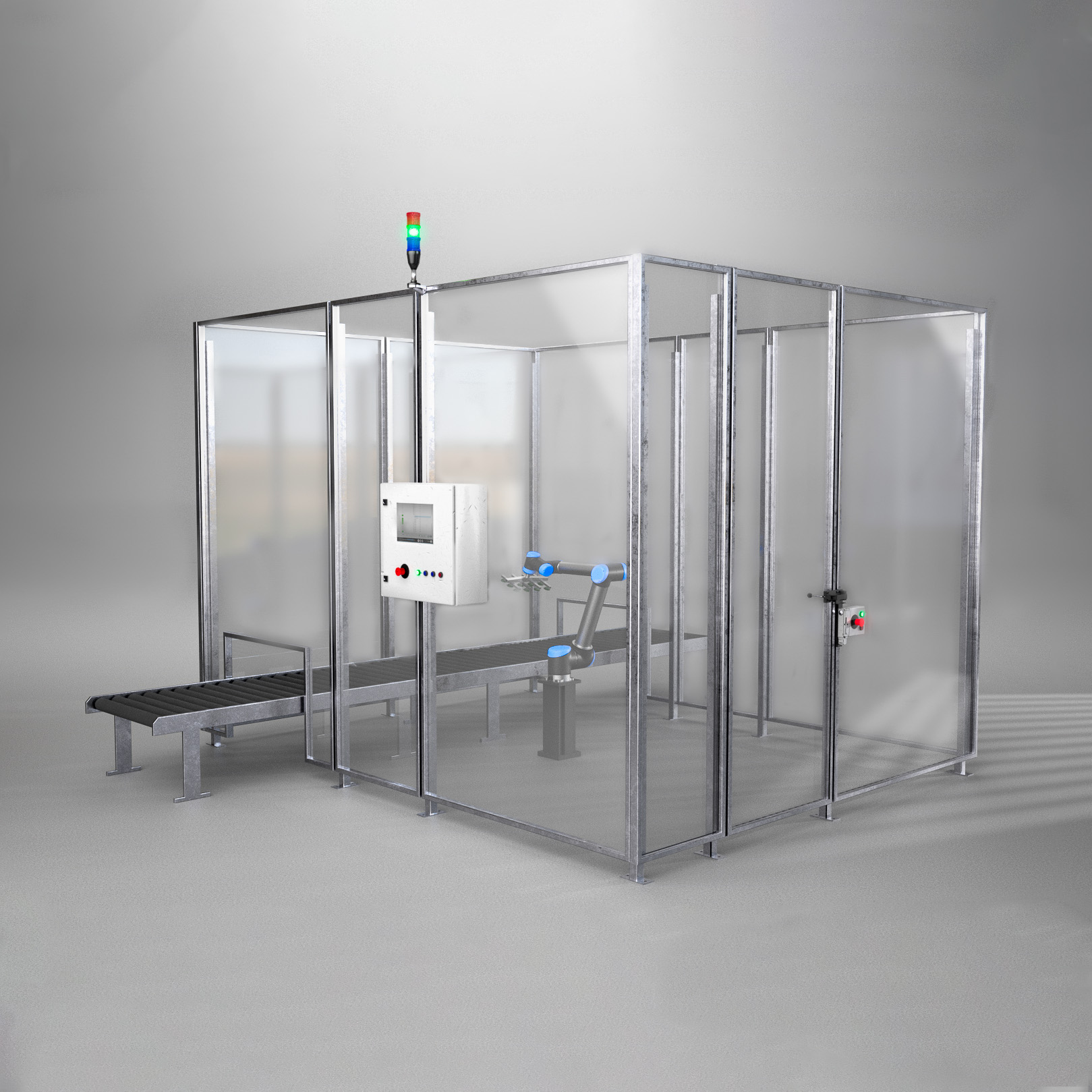 Engineering Office Köckemann CE-Paket - Light robot in a cell with conveyor
Since only CE-compliant machines may be placed on the market or put into operation in the European Economic Area (EEA), the performance of a (CE) conformity assessment and the CE marking of machines are mandatory.
From 400,00 € a month with lease buy or installment.
Learn more
Overview

Description

Downloads

FAQ

Similar products
Verfahren jeweils inkl.:
Risikobeurteilung nach EN ISO 12100
Vollständiges EG-/EU-Konformitätsbewertungsverfahren
Entwickeln des richtlinienkonformen Sicherheitskonzeptes auf Basis von DIN/EN-Normen
Nachweis der Zuverlässigkeit von Steuerungen mittels SISTEMA
Lärmmessung (ein Arbeitsplatz)
CE-Protokoll als Nachweis über das erfolgreiche durchgeführte und abgeschlossene Konformitätsbewertungsverfahren
EG-/EU-Konformitätserklärung
Vor-Ort-Audit
Im Preis enthalten ist ein Vor-Ort-Audit an deinem Standort für die Endabnahme. Reisekosten sowie ggf. Übernachtungspauschale sind nicht im Preis inbegriffen.
Die Konformitätsbewertung erfolgt ausschließlich gemäß den Richtlinien:
2006/42/EG (Maschinenrichtlinie)
2014/35/EU (Niederspannungsrichtlinie)
2014/30/EU (EMV-Richtlinie)
Die Konformitätsbewertung gemäß folgenden Richtlinien wird explizit ausgeschlossen:
2014/68/EU (Druckgeräterichtlinie)
2014/53/EU (Funkanlagenrichtlinie)
2014/34/EU (ATEX)
Featured on Unchained TV
Unfortunately, there are no use case videos yet for this product. Click here to watch other videos on Unchained TV.
Did not find what you're looking for?
To place an order, send us an inquiry through the button at the top of the page or contact us through the chat.
Talk to an
Automation expert
Have questions about this product, pricing, or your automation projects? Fill out the form and an automation expert from our team will be in touch within 24 hours.