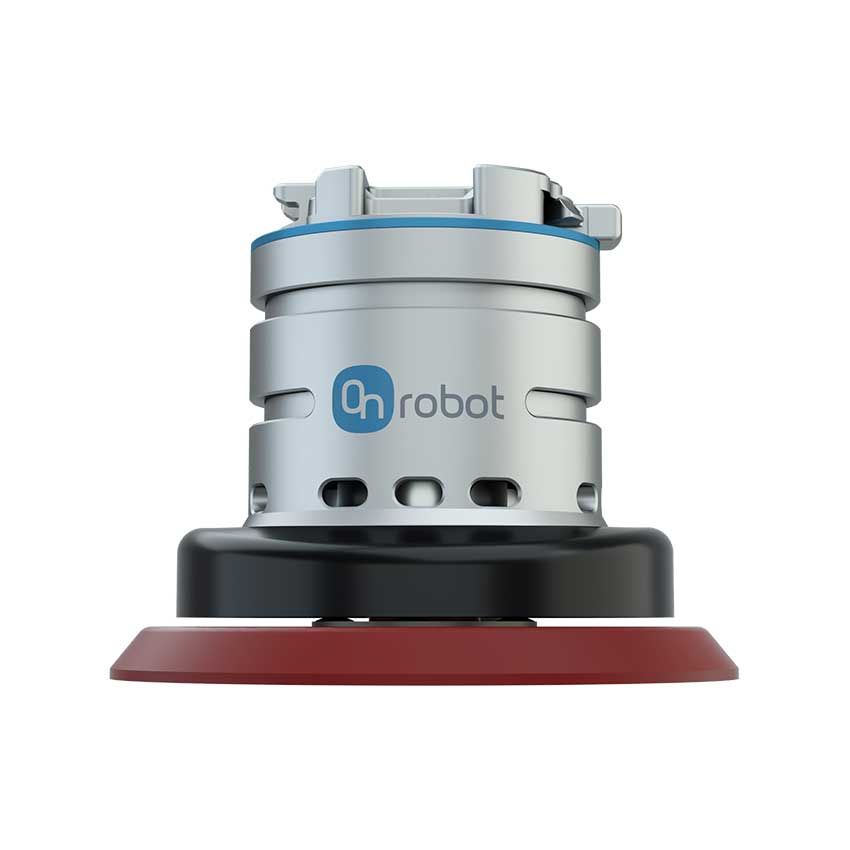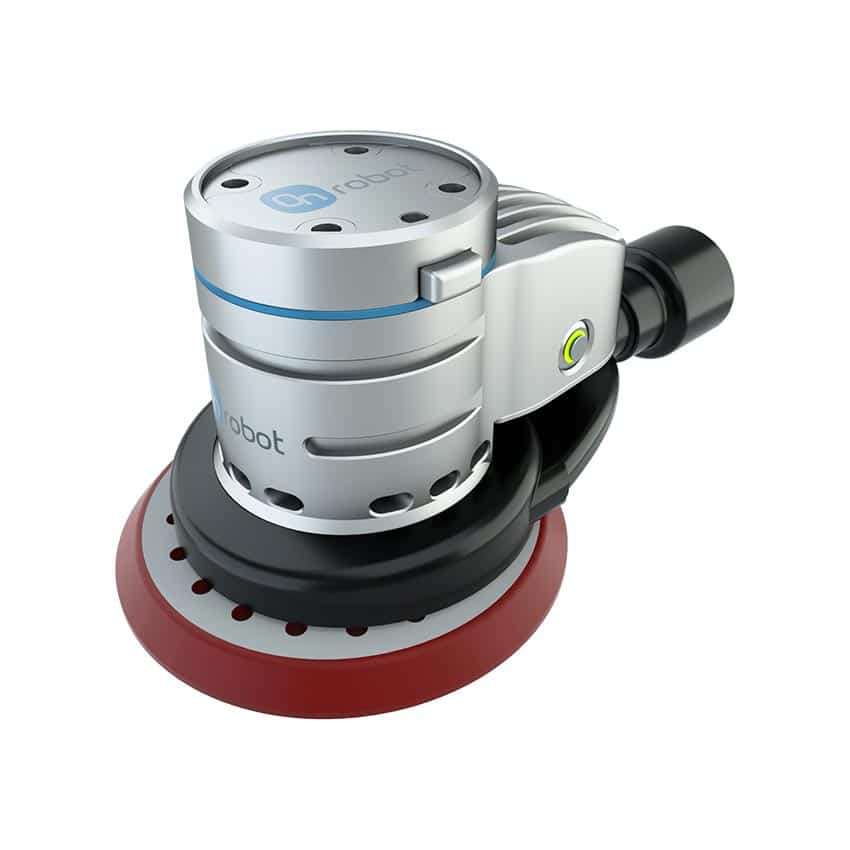 Complete electric random orbital sander for almost any automated surface finishing application, from sanding and buffing to polishing and cleaning. The Sander is available with everything you need to get started right away, and operates without external air supply, for no additional costs or complexity, and none of the dust or noise generated by traditional air sanders. 
Reset
€3,010.00

- €7,492.00

excl. VAT.
From 400,00 € a month with lease buy or installment.
Learn more
Overview

Specifications

Description

Downloads

FAQ

Similar products
Fast, easy setup and changeovers
Out-of-the-box deployment with the ability to quickly program and re-program material removal and finishing tasks.
For various materials and conversions
Replaceable standard sanding discs and easy adjustment of tool's rotation speed ensures high quality surface finishing
Grit Charger available as an option
Enables automatic switching between different sanding discs without the need for operator intervention.
READY FOR USE Immediately ready for use
Complete solution includes sanding tool, standard pads and grits, force/torque sensor and Grit Changer
No compressed air required
Powerful and durable electric sander does not require compressed air, significantly reducing high running and maintenance costs.
Simplifies compliance with local health and safety regulations
Reduces risk of workplace injuries caused by high vibration in hand tools and fine dust.
Featured on Unchained TV
Schleifen
Automobil
Maschinenbau
Oberflächenreinigung mit dem OnRobot HEX-Kraft-/Drehmoment-Sensor
Schleifen
Metall
Holz
Polieren von Holz- und Metallteilen mit dem OnRobot HEX Kraftmomentsensor
Pick & Place
Schleifen
Dispensing
Automobil
Anwendungsfälle des OnRobot HEX Kraft-Drehmoment-Sensors
Overview
Weight

1.2

kg

Padsize

9.5

mm

Paddiameter

127

mm

Padtype

3M 20353
Performance
Vibrating circle diameter

5

mm

Noise Level

74

dB
Interfaces
Supply voltage

24

V

Nominal current

0.1

A

Communication

URCap

Mounting Interface

ISO 9409-1-50-4-M6
Properties
IP classification

IP54
The OnRobot Sander comes with everything you need to get started right away: plug-and-play sanding tool, a variety of standard sanding and polishing discs, easy-to-use software, and optional automated Grit Changer and force torque sensor. What you don't need is a noisy and expensive air compressor for this economical electric sander.  
Use this flexible tool for a wide range of part geometries and materials to get greater consistency, higher finish quality, and lower scrap rate. You'll reduce workplace dust due to the use of standard 3M clean sandpaper discs and reduce the risk of worker injury from the vibration of manual sanders. 
Programming for simple surface treatments can be completed with basic robot knowledge—no additional training required. The sanding tool's software is automatically integrated into the robot's teach pendant, but a manual "save position" button on the tool allows for even easier waypoint settings, without using the teach pendant. The Sander software comes with different path planning options - path from handguide, shape and points, and allows users to adjust rotation speed, optimizing cycle time and consistency.   
Price may vary with cobot brand.
To place an order, send us an inquiry through the button at the top of the page or contact us through the chat.
Talk to an
Automation expert
Have questions about this product, pricing, or your automation projects? Fill out the form and an automation expert from our team will be in touch within 24 hours.