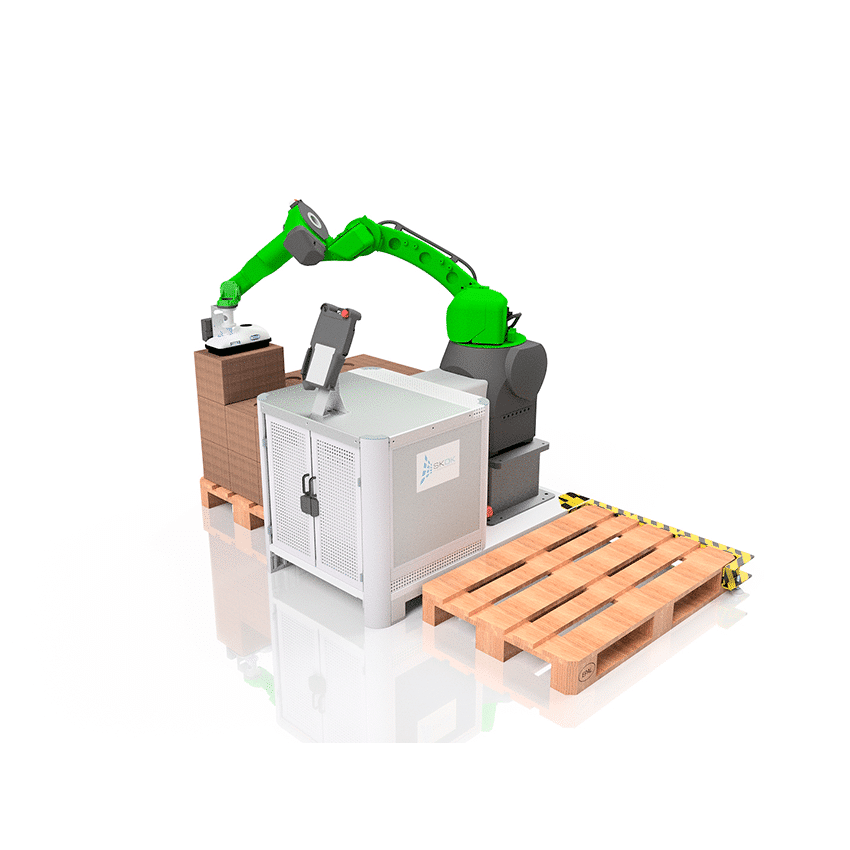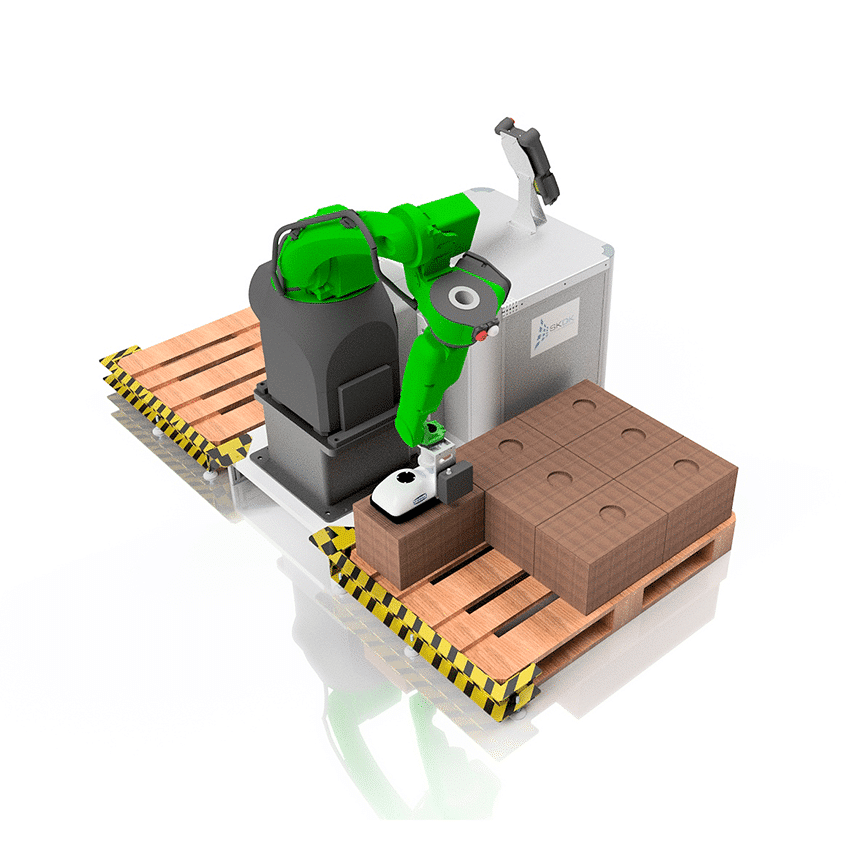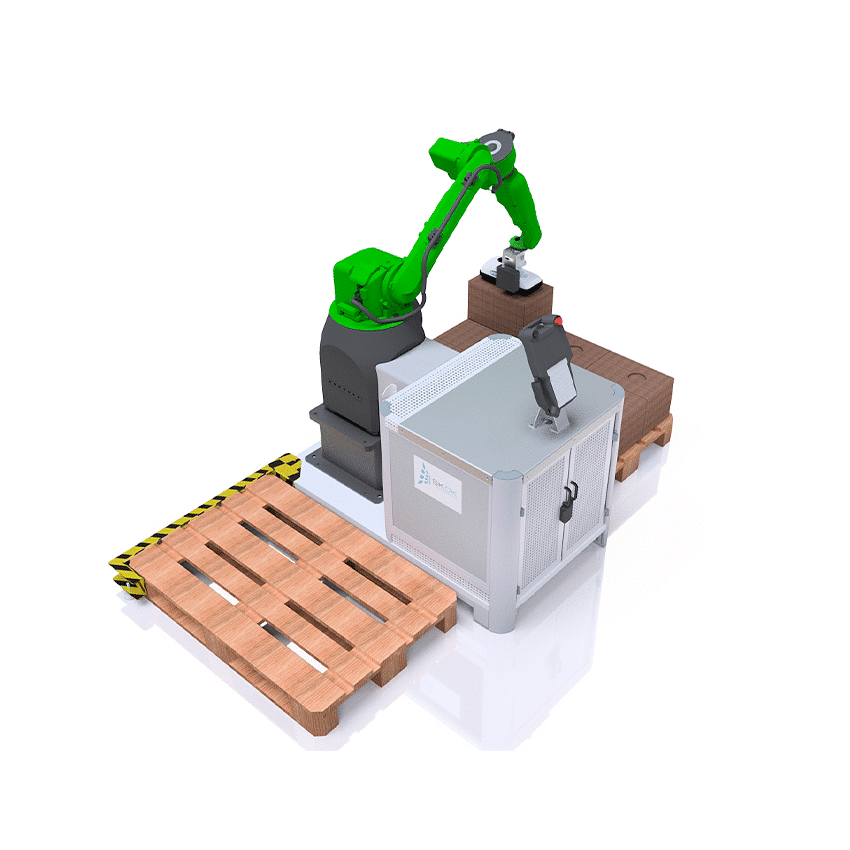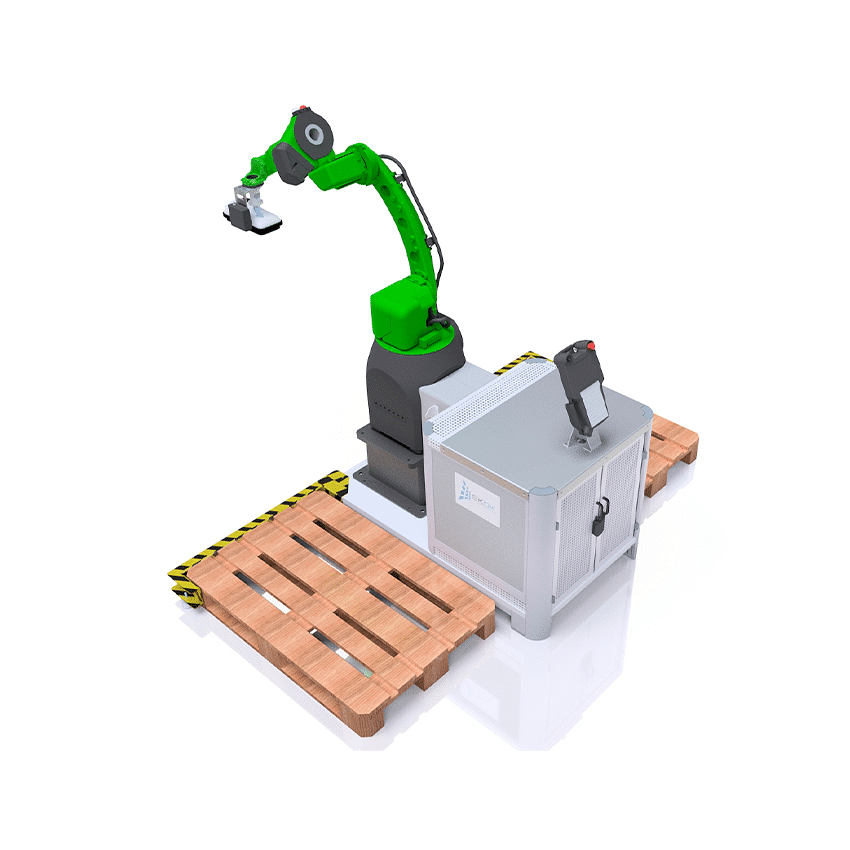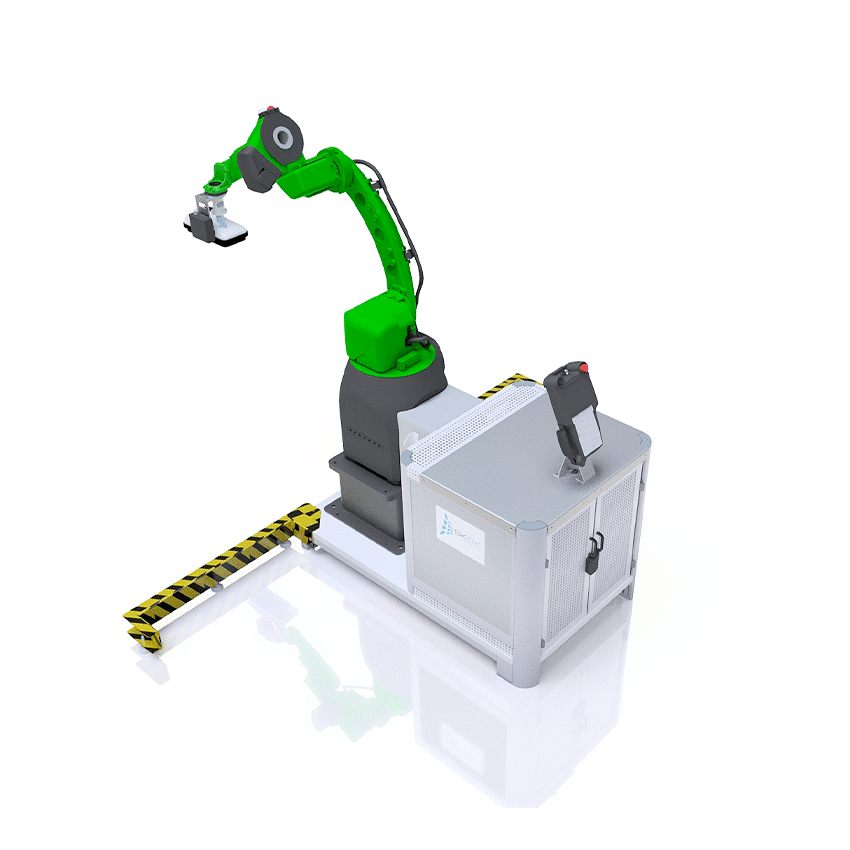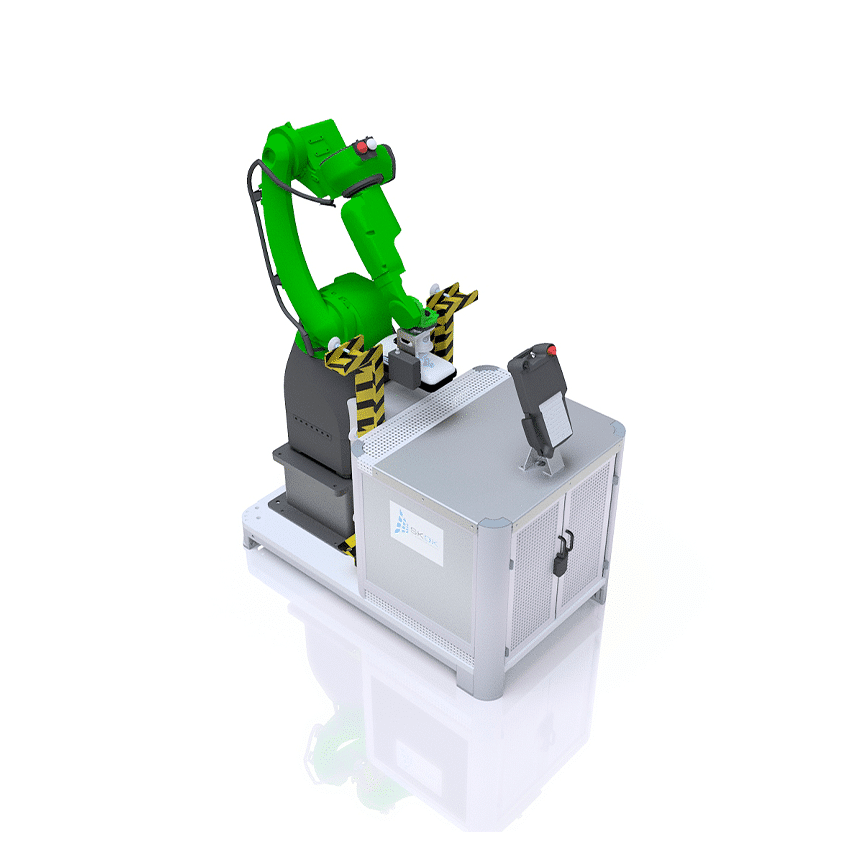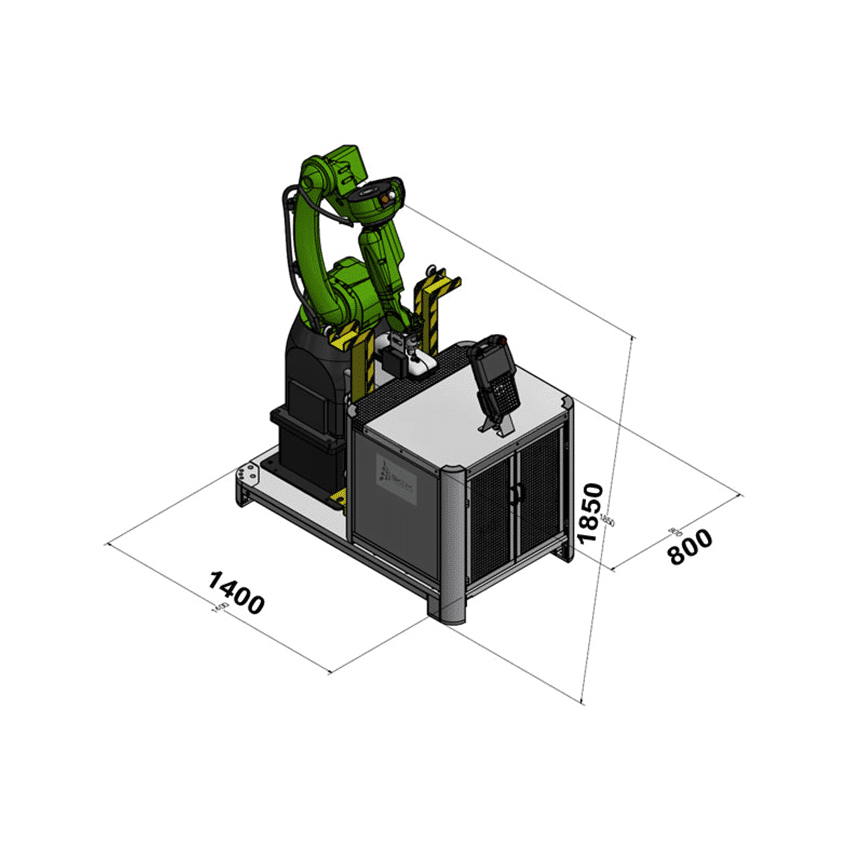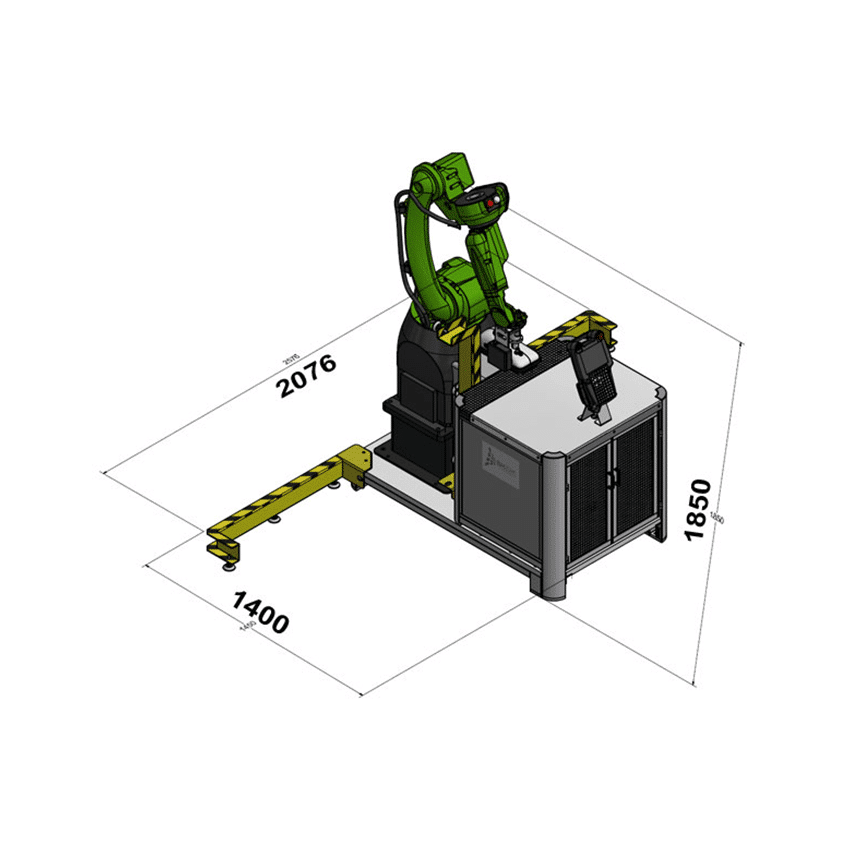 SKDK APC-15 / APC-35 Palettierer
This is a simple yet smart palletizing system which, thanks to its intuitive and straightforward setup process, can be flexibly deployed to any location and tailored to any palletizing task even if the operator has no programming experience. All that is required is a three-phase power connection and a compressed air supply. The patented system can be packed up for transport in just a few steps (requiring no tools) and can be set up again just as quickly at the new location. The APC-15 can handle up to 7 packages per minute with a maximum package weight of up to 11kg can be palletized. If heavier packages are being handled, an upgraded variant is available with a max package weight of 35kg.
€110,000.00

- €131,000.00

excl. VAT.
From 1.000,00 € a month with lease buy or installment.
Learn more
Overview

Description

Downloads

FAQ

Similar products
No programming knowledge required
Simply enter the package size and weight in the setup wizard and the robot will automatically determine the rest!
Flexible to use
The system can be quickly assembled in just a few steps and transported to a new location using a lift truck.
Security
Thanks to the collaborative robot, both injuries and damage to the packages are virtually eliminated.
Spare parts guarantee
Since these are standardized industrial components, spare parts will be available for at least 20 years.
3D Simulation
Want to see the product in action? We will provide you with a free 3D simulation of the SKDK APC-15 or APC-35 in your specific application. Just get in touch!
Featured on Unchained TV
Unfortunately, there are no use case videos yet for this product. Click here to watch other videos on Unchained TV.
This patented turnkey palletizing system can be transported wherever it is needed using a standard pallet truck. No programming knowledge is required t oquickly set it up at the workstation! Simply use the intuitive setup wizard, which independently determines the pickup and palletizing positions thanks to state-of-the-art 3D technology and the attached QR codes. To obtain the necessary pallet stability, up to two alternating palletizing patterns can be placed one after the other by hand while the robot records and learns the patterns automatically.
This system is available in two variants whch can palletize packages up to 11kg or 35kg, depending on the robot used. Since collaborative robots are used in this palletizing solution, there is of course no need for a costly enclosure. If the cobot accidentally touches an object or a person during operation, it stops immediately and can resume its work at the push of a button.
Did not find what you're looking for?
To place an order, send us an inquiry through the button at the top of the page or contact us through the chat.
Talk to an
Automation expert
Have questions about this product, pricing, or your automation projects? Fill out the form and an automation expert from our team will be in touch within 24 hours.