All Products
Robot
End of Arm
Vision
Turnkey & Packages
Services
Manufacturer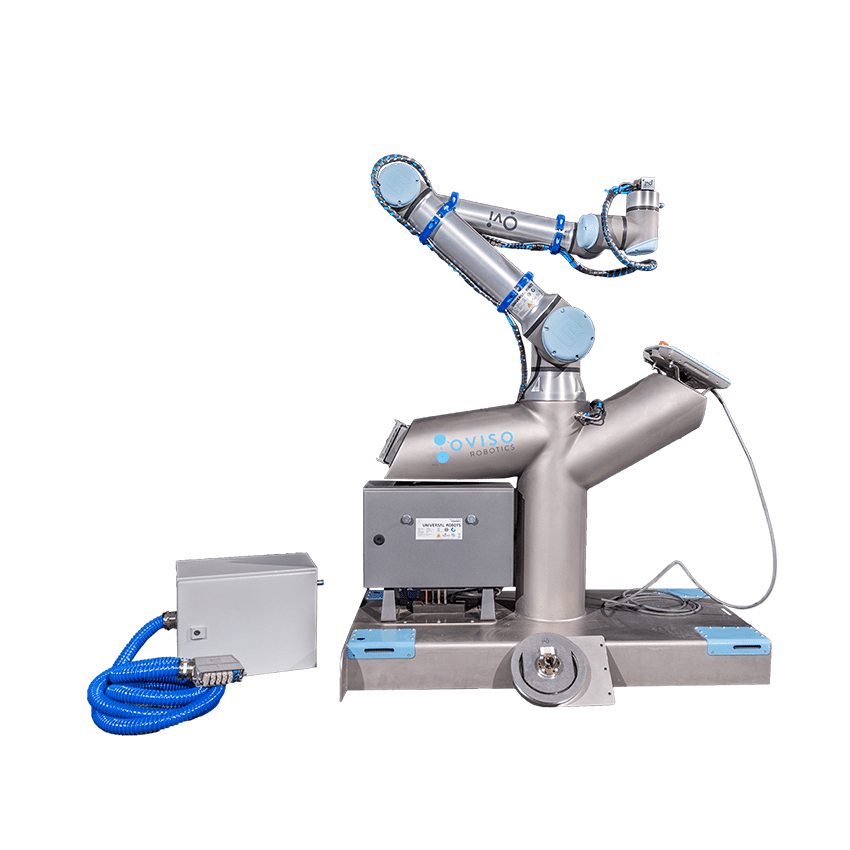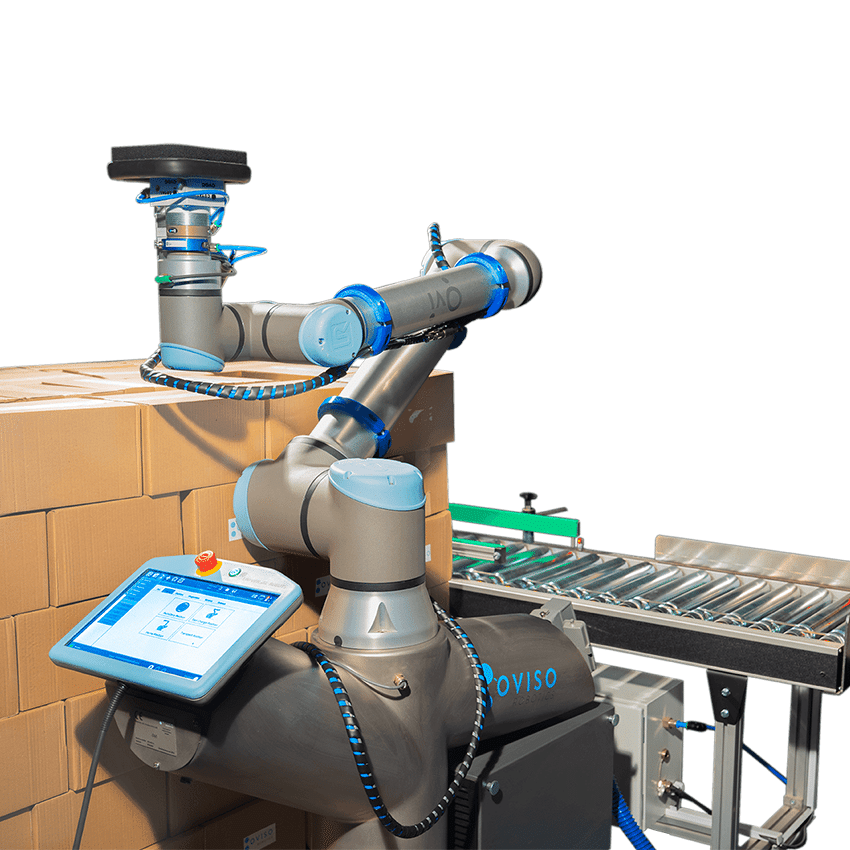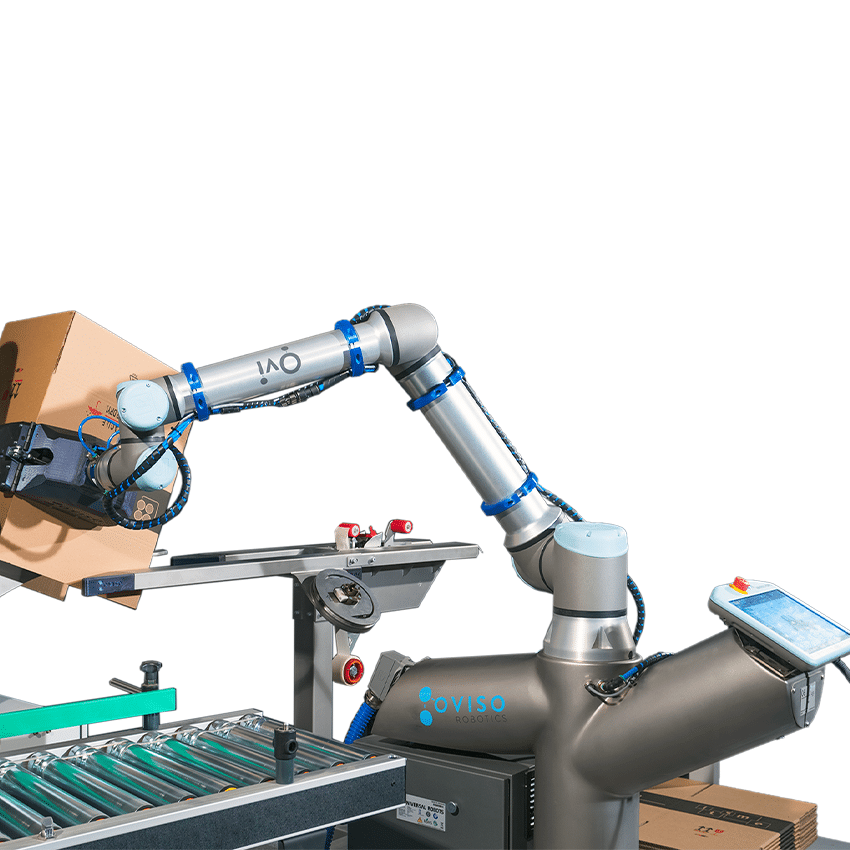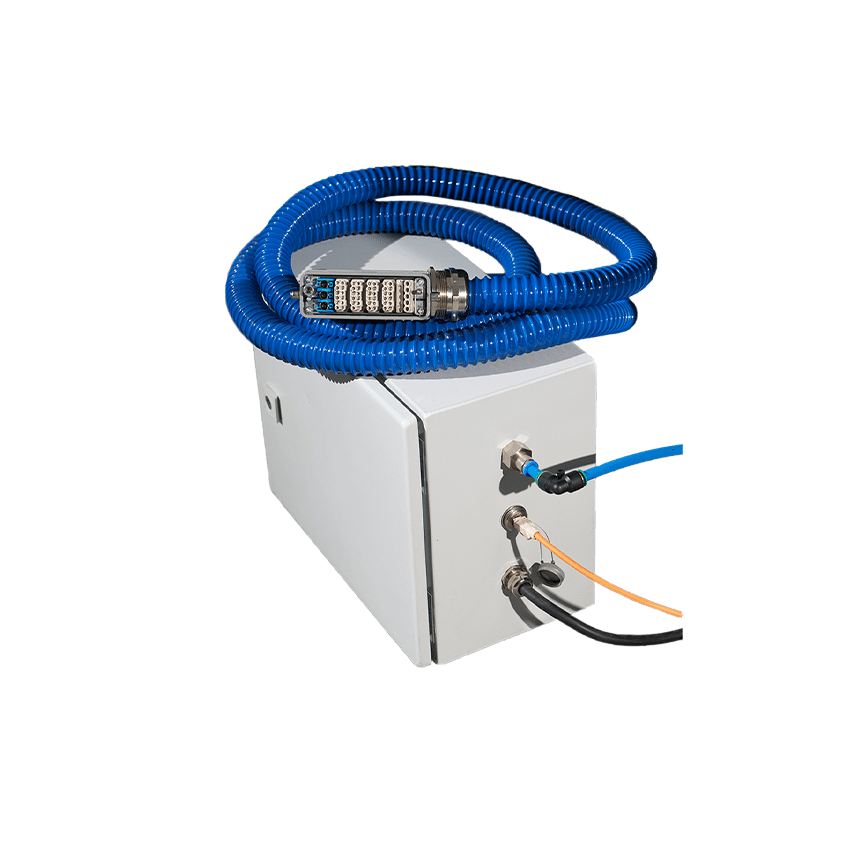 Oviso Robotics OVI Palletizer
The Oviso Robotics OVI Palletizer is a flexible solution for packaging a wide variety of boxes, returning increased and efficient productivity measured in zero downtime, zero human error, and a very fast application configuration. In addition, employees are relieved of the repetitive specificity of this task and can be redirected to higher value-added activities. When workflow changes, the robot can be moved quickly by anyone in the team, without the need for special technical knowledge.
From 1.000,00 € a month with lease buy or installment.
Learn more
Overview

Description

Downloads

FAQ

Similar products
Fast Cycling
Cycle time improvement by picking two boxes in one stroke
Integrated Software
Box push software handled for a cost-effective solution
Complete Customization
Pick style and Robot Movements that protect your boxes and quickly moves them to make them ready for distribution
Non-stop Palletization
Continuous Palletizing with no production downtime
Featured on Unchained TV
Unfortunately, there are no use case videos yet for this product. Click here to watch other videos on Unchained TV.
The Oviso Robotics OVI Palletizer is a flexible turnkey solution for the palletization of boxes. The Palletizer is designed to be flexible and easy to use and is able to handle a wide variety of boxes dimensions. The system has a small footprint, taking up a very small amount of valuable floorspace. The OVI Palletizer offers competitive productivity,  zero downtime, zero human error, and fast and simple application configuration.
How it Works
Everything starts with the pallet pattern configuration. This is easily done in the OPM (Ovi Pattern Maker app) that runs on both Windows and Linux. This application permits configuration palletizing applications with a wide variety of box and pallet dimensions. Set up is intuitive and allows for complete customization of each parameter. The application outputs two files, one PDF File, which contains a palletizing report, and one file used in the robot program. Once the pattern is configured, the file is loaded into the robot through the OVI Palletizer URCap. With all these steps done, and the calibration at the station successfully finalized, all that remains to be done is press play and the robot will start palletizing.
When the workflow changes, the robot can be moved quickly by anyone on the team.
Key Features


OPM Pattern maker application for Windows


Multi-area conveyor


Palletizing tool with two boxes/stroke possibility


Two-sides palleting possibility


Plug and play solution (OVI Palletizing URCap + OVI Palletizing URP)


To place an order, send us an inquiry through the button at the top of the page or contact us through the chat.
Talk to an
Automation expert
Have questions about this product, pricing, or your automation projects? Fill out the form and an automation expert from our team will be in touch within 24 hours.