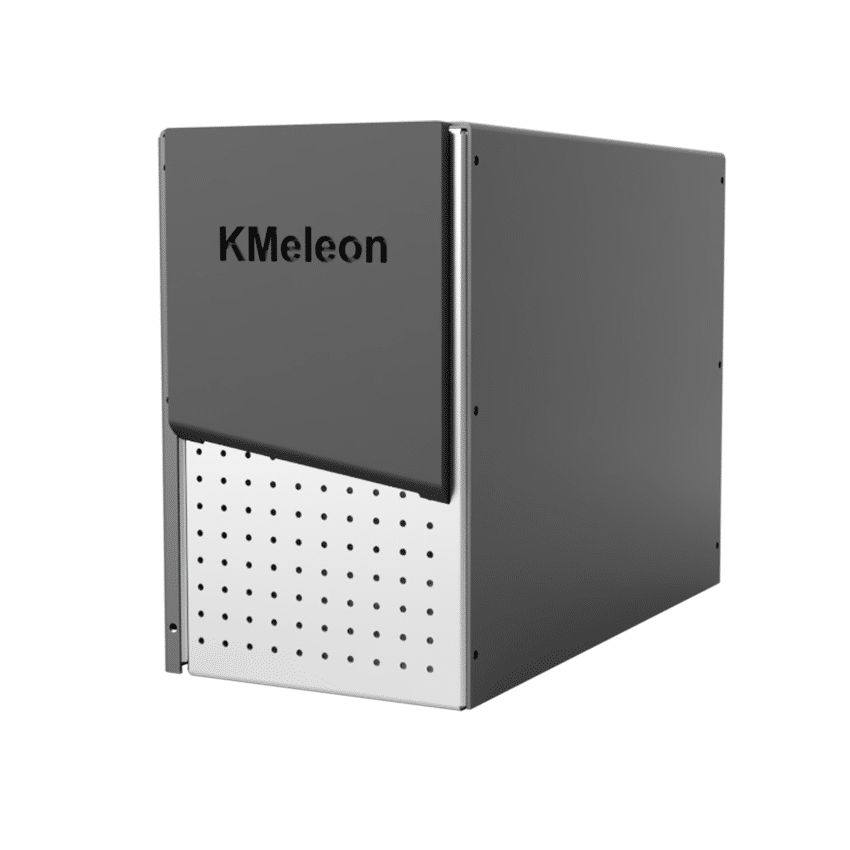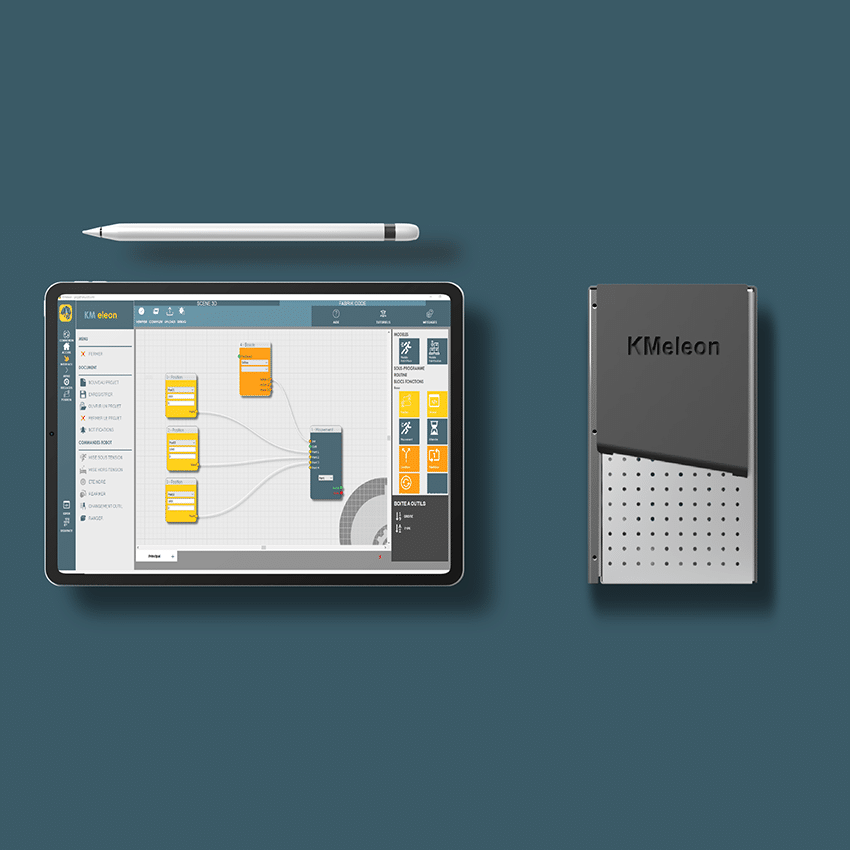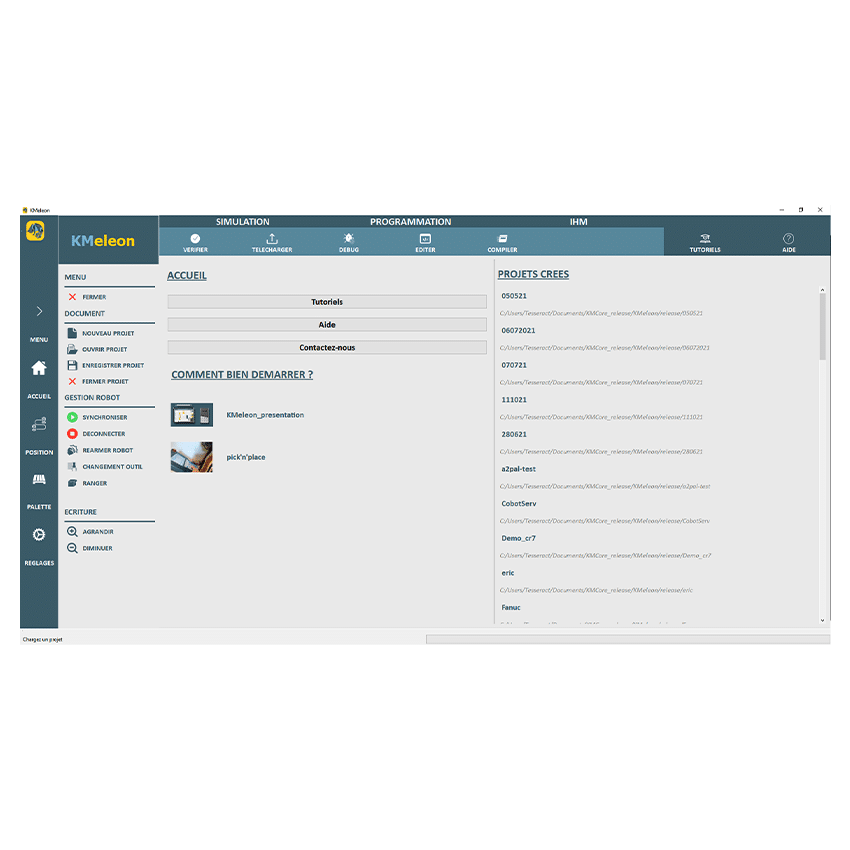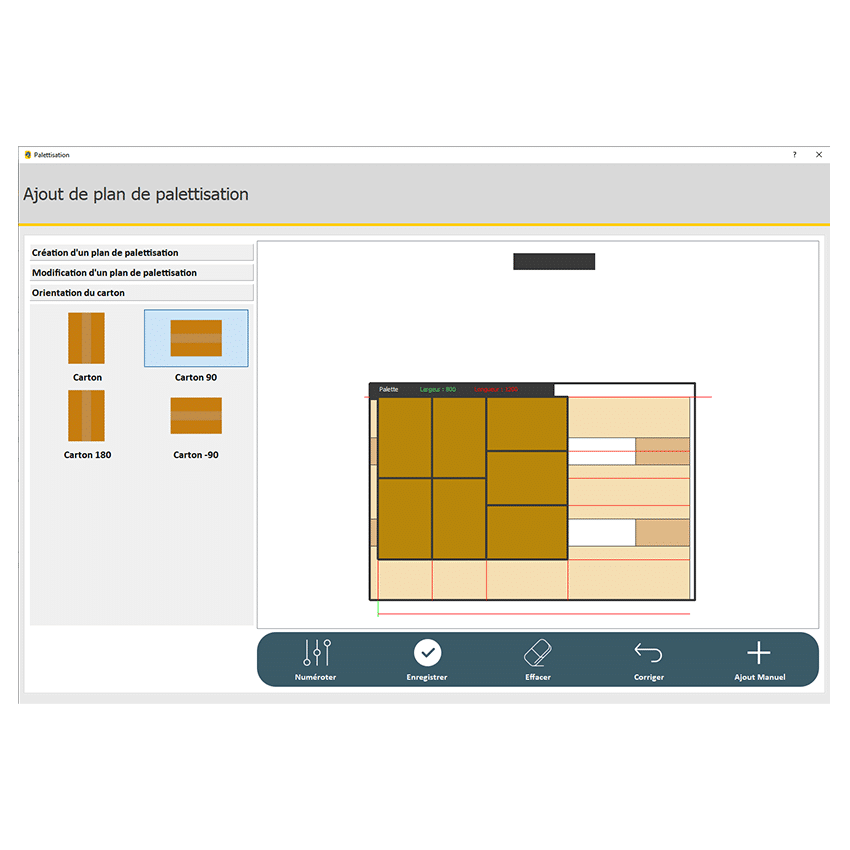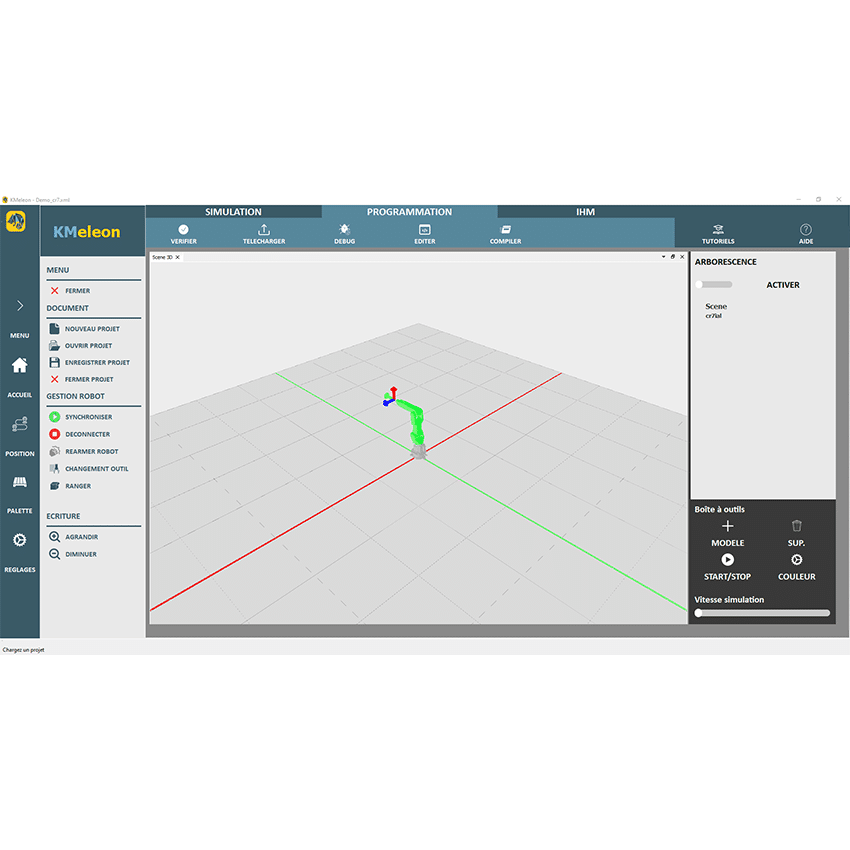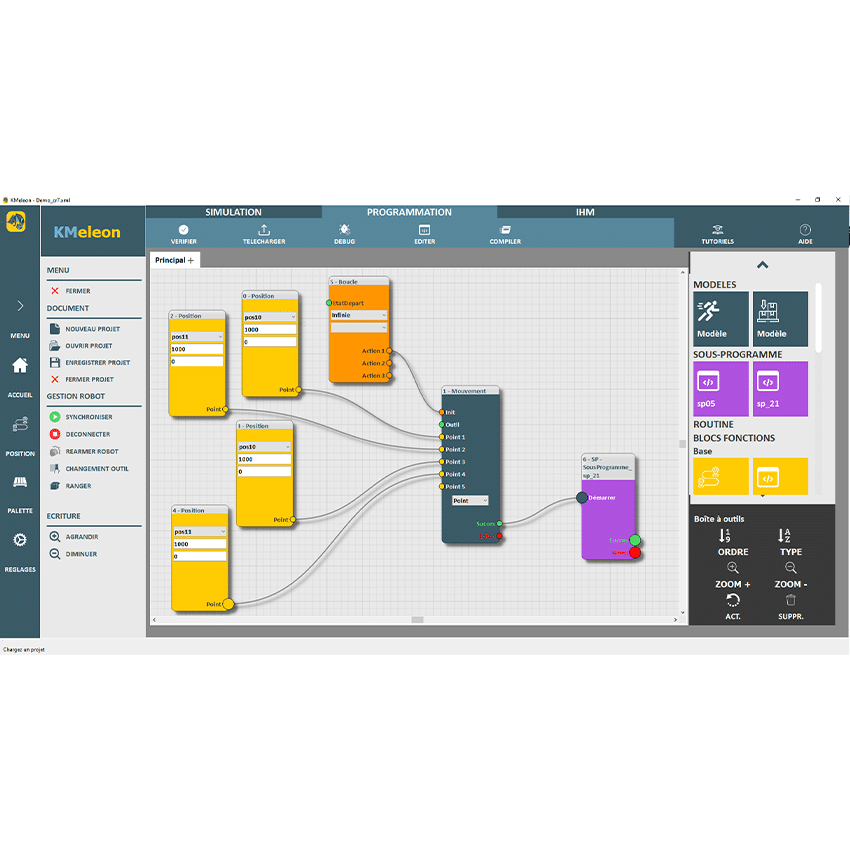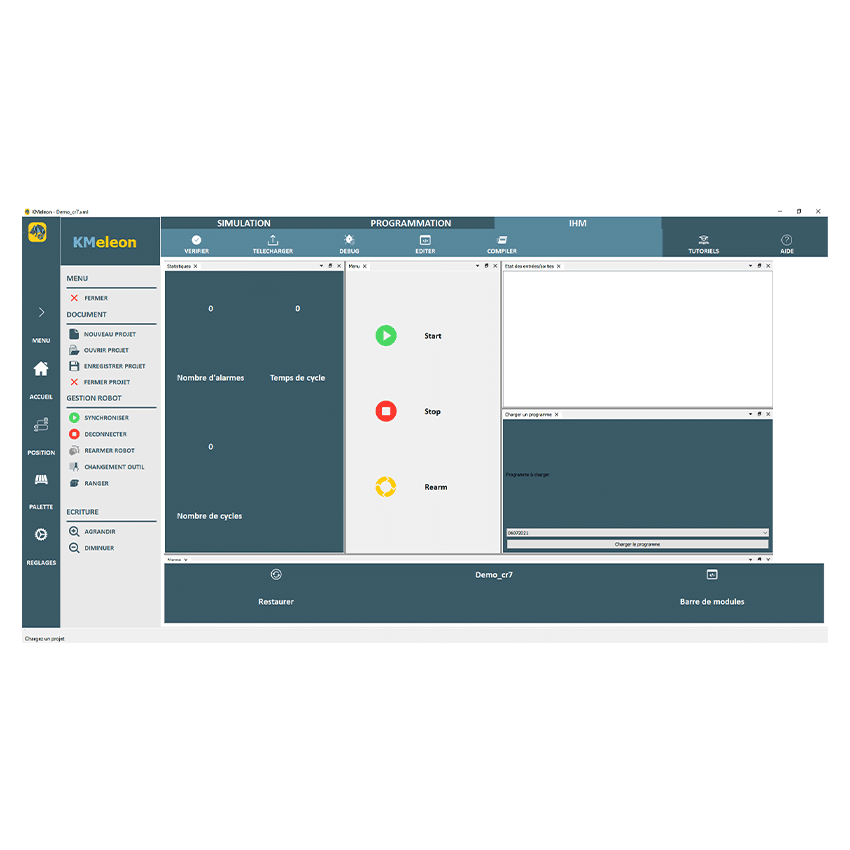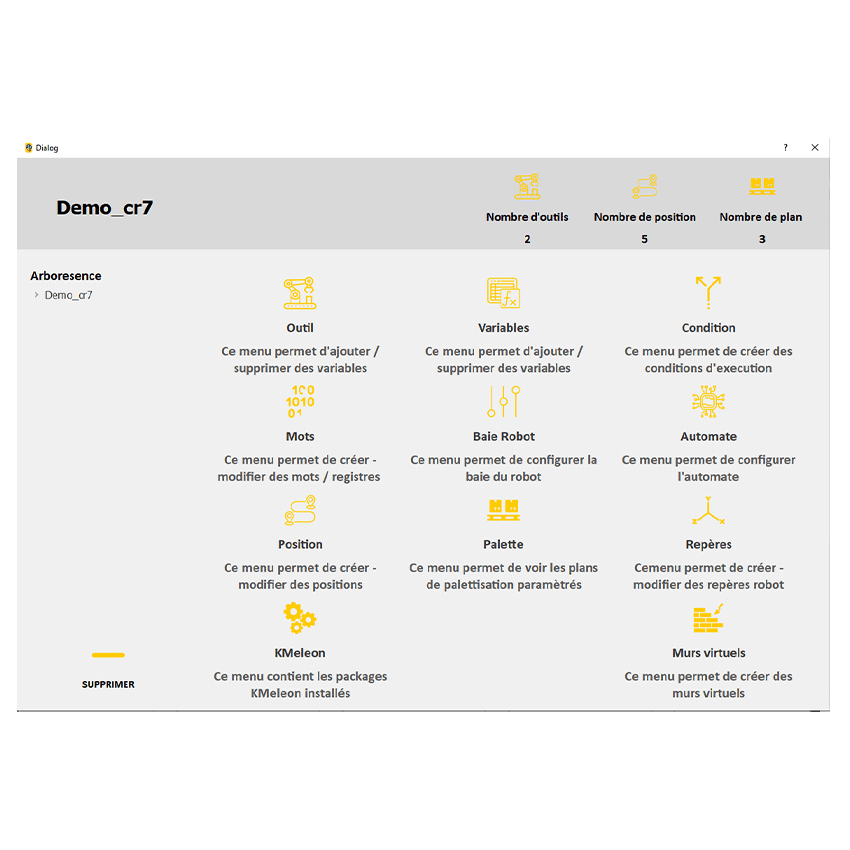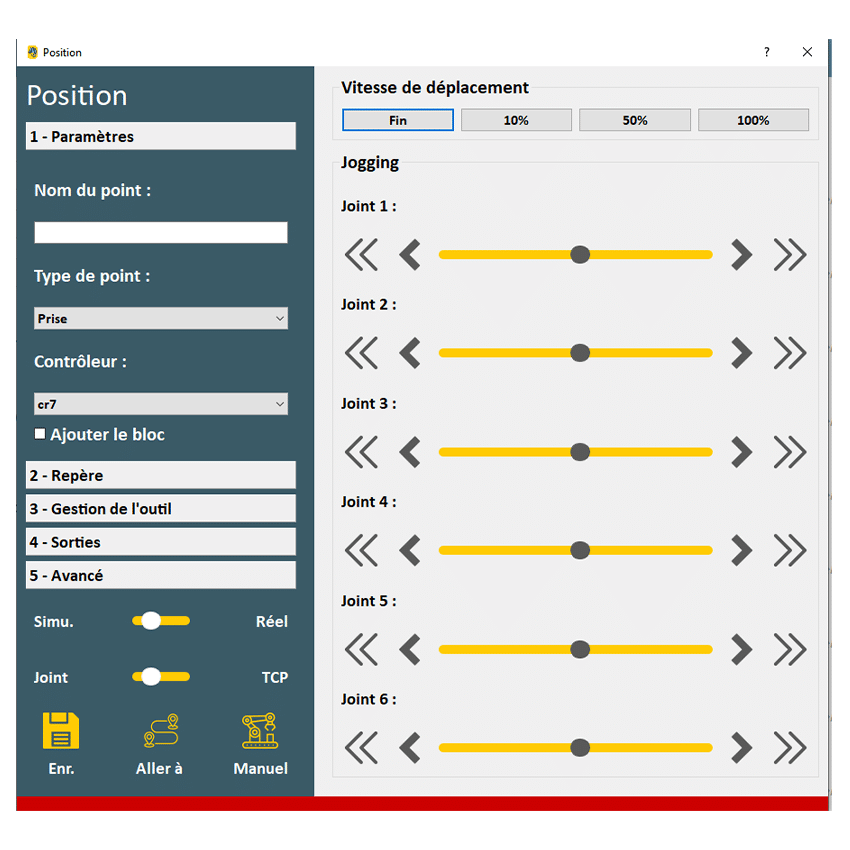 Tesseract Solutions KMeleon Box
The Tesseract Solutions KMeleon Box is a IPC with embedded KMeleon software. The KMeleon Box is designed to replace the robot Teach Pendant and Compute Box for cobots from Fanuc, UR, ABB, Stäubli and Yaskawa. This way a single, uniform Teach Pendant and solution can be used across your entire fleet of robots.
From 600,00 € a month with lease buy or installment.
Learn more
Overview

Description

Downloads

FAQ

Similar products
Pick&Place and Parts Handling
With KMeleon can set everything up in one place: gripper, robot, waypoints, etc. This makes the KMeleon Box ideal for setting up parts handling and machine tending tasks.
Palletizing
KMeleon has a built-in palletizing interface. It is extremely easy to program a palletizing pattern: you simply place the boxes on a virtual pallet and the software converts it into a robot code!
Machine Vision
KMeleon is compatible with the SensoPart Visor sensor. This SensoPart sensor is seamlessly integrated into the KMeleon platform.
Quality Control
KMeleon is also compatible with the Psycle sensor. This allows KMEleon to check a part using an AI-based algorithm and is especially suited fro checking serveral areas of a given part.
Featured on Unchained TV
Unfortunately, there are no use case videos yet for this product. Click here to watch other videos on Unchained TV.
Tesseract Solutions' ambition is to democratize the field of industrial robotics. With this goal in mind, they developed the KMeleon system. KMeleon is a graphic-based, unified programming and simulation environment for robots from ABB, Universal Robots, Stäubli, Yaskawa, and Fanuc.
With KMeleon a user can use the same system to program robots of different brands. This saves time, money, and resources, as today's robotics engineers often have to spend a lot of time learning different programming languages. For end users this makes it almost impossible to manage an heterogeneous fleet of robots arms. KMeleon solves this issue by offering a signle, unfified, visual programming environment for cobots from 5 different brands.
The KMeleon Box is an IPC which replaces a robot's compute box and teach panel. This IPC comes with KMeleon Software preinstalled and provides a consistent, graphical programming environment accross brand and model.
For medium-sized and larger business, the KMeleon Box is ideal for managing a robot fleet which includes robots from a variety of brands. For smaller businesses, the KMeleon Box is provides not only a much easier programming experience, but prevents you from getting locked into one robot brand's ecosystem.
The specifications of the Tesseract Solutions KMeleon Box are the following:


RAM: 16 GB


Processor: 8 Cores


Graphics Card Memory: 512 MB


Inputs/Outputs: 8 x 24V


Compatible with: ABB, Universal Robots, Stäubli, Fanuc, Yaskawa
Should you not need an entire IPC, KMeleon is also available as a standalone software solution.
To place an order, send us an inquiry through the button at the top of the page or contact us through the chat.
Talk to an
Automation expert
Have questions about this product, pricing, or your automation projects? Fill out the form and an automation expert from our team will be in touch within 24 hours.