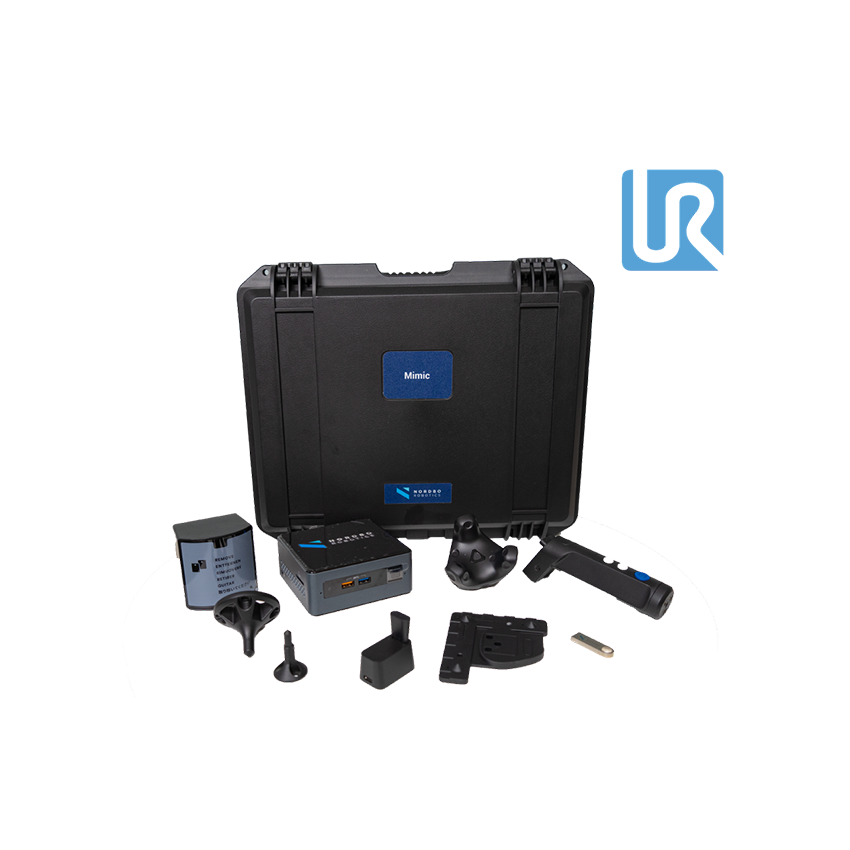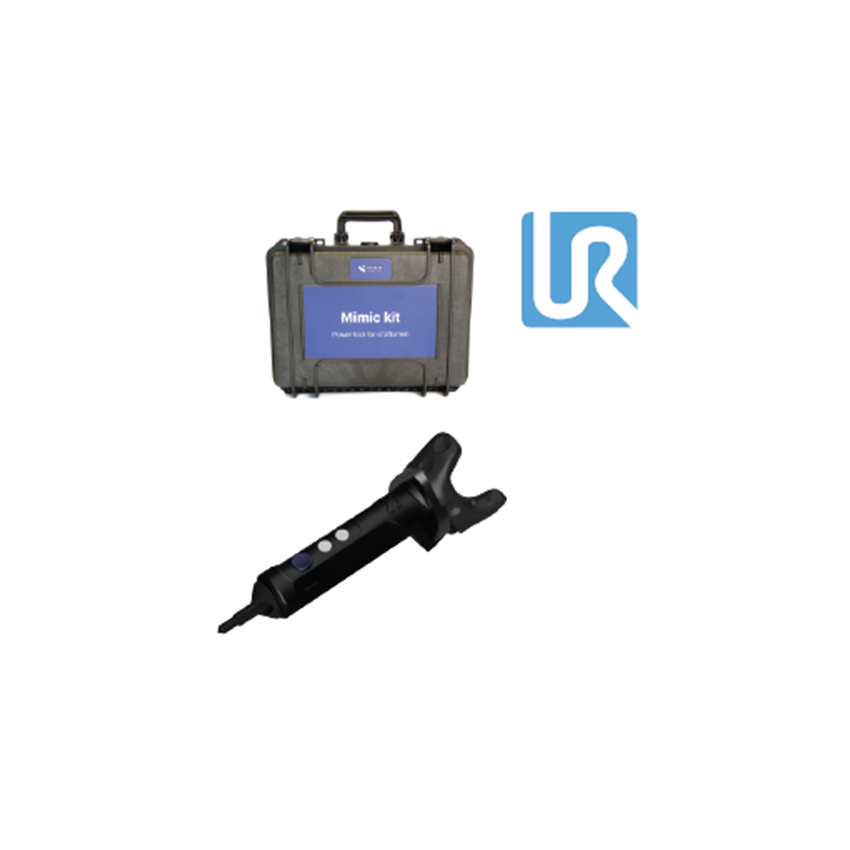 Nordbo Robotics Mimic UR with IR Tracker
Nordbo Robotics
' Mimic UR with IR Tracker helps you record and automate difficult tasks with little to no programming experience. Programming robots can be very time consuming, costly and require expertise. The unique sensor technology allows users to record and transmit motion and get robots to replicate it.
From 1.000,00 € a month with lease buy or installment.
Learn more
Overview

Description

Downloads

FAQ

Similar products
Compatibility
The Mimic UR Kit with IR Tracker is compatible with all Universal Robots robot series.
Get started directly
You don't need any programming knowledge. Just demonstrate a movement to create complex toolpaths.
Adapt to your application
Use the tools you already have and know and draw paths for them.
Featured on Unchained TV
Unfortunately, there are no use case videos yet for this product. Click here to watch other videos on Unchained TV.
Nordbo Robotics' Mimic is an intuitive software platform that captures the organic hand movements of workers using a joystick and transfers them to robots through demonstration. It enables automation of complex toolpaths that are too difficult and time-consuming to program using a traditional point-to-point approach.

The Mimic UR Kit with Infrared Tracker consists of the Pose Tracker sensor and a corresponding URCap, providing a simple plug-and-play experience. Robots equipped with Mimic enable flexible automation of surface processing in the application areas of grinding, deburring, painting and casting. There, Mimic brings scalable flexibility by eliminating the need for an on-site robotics expert. Employees can independently reconfigure their own production within a few hours, without the need for external help. Skilled workers equipped with the Mimic kit can provide a big productivity boost, increase quality and reduce costs, even on high mix-low volume productions.

The Nordbo Robotics Mimic UR Kit with IR Tracker can be used for all Universal Robots robot series and includes:


Controller with IR Tracker Software
Receiving antenna

Transmitter antenna

Joystick with four Buttons
Power supply
Workspace calibration kit

Bolts and cables
URCap
Carrying case

Did not find what you're looking for?
To place an order, send us an inquiry through the button at the top of the page or contact us through the chat.
Talk to an
Automation expert
Have questions about this product, pricing, or your automation projects? Fill out the form and an automation expert from our team will be in touch within 24 hours.