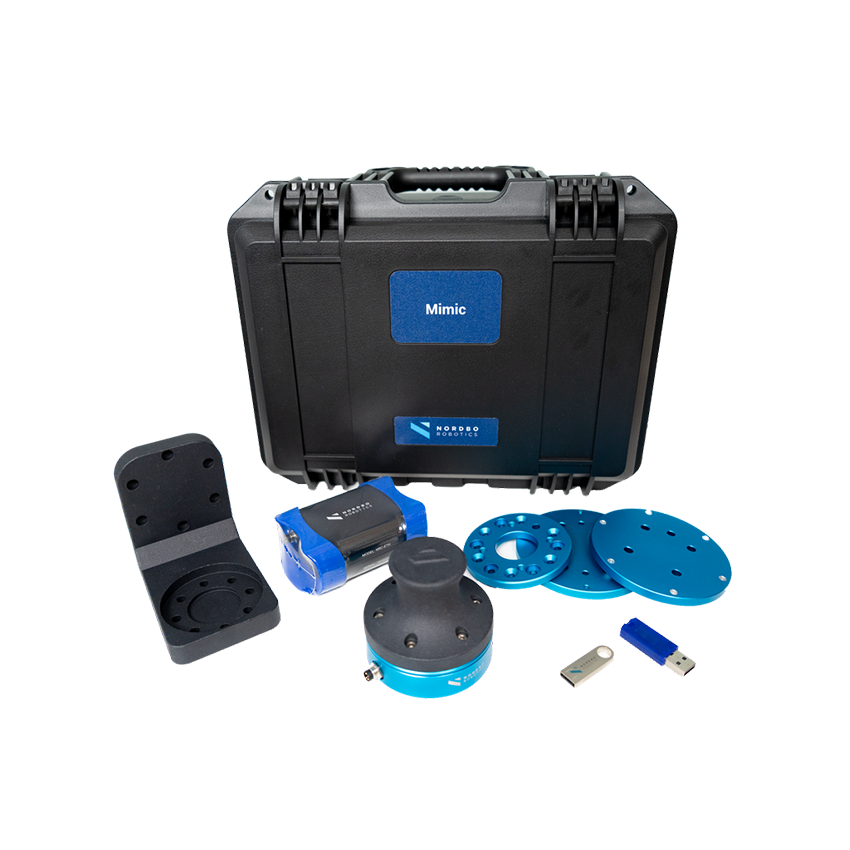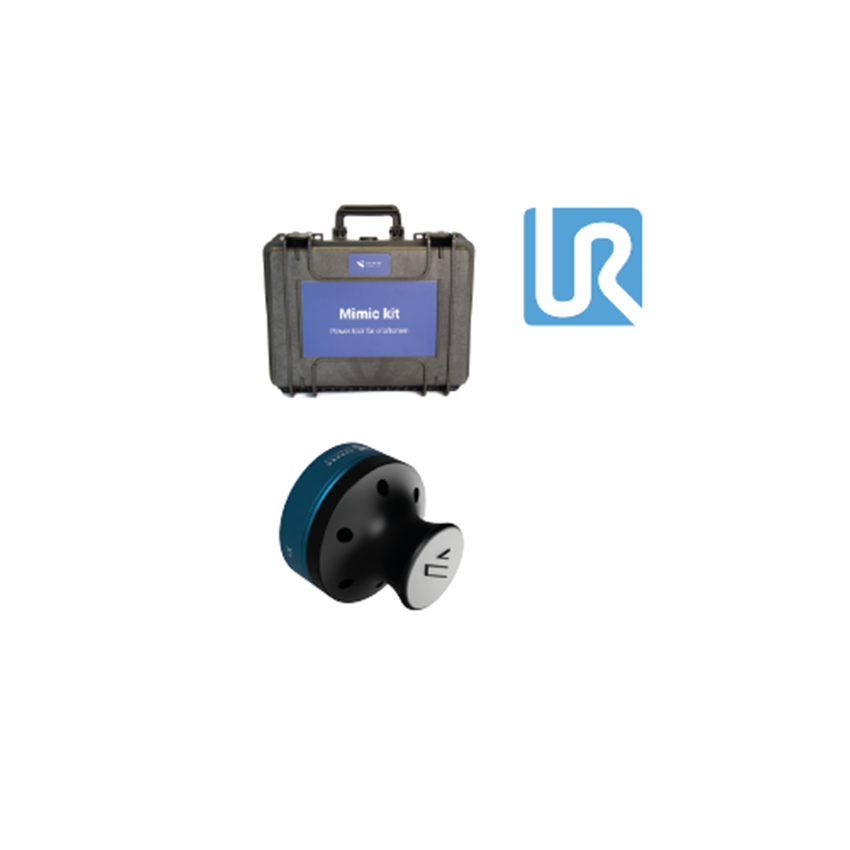 Nordbo Robotics Mimic UR with FT Tracker
Nordbo Robotics
' Mimic UR with FT Tracker helps you record and automate difficult tasks with little to no programming experience. Programming robots can be very time consuming, costly and require expertise. The unique sensor technology allows users to record and transmit motion and get robots to replicate it.
From 1.000,00 € a month with lease buy or installment.
Learn more
Overview

Description

Downloads

FAQ

Similar products
What is Mimic with FT Tracker?
Nordbo Robotics' Mimic with FT Tracker is a system that allows the user to move the robot by hand and thus record paths to complete various tasks.
Compatibility
The Mimic UR Kit with FT Tracker is compatible with all Universal Robots robot series.
Get started directly
You don't need any programming skills. Just guide your robot to create complex toolpaths.
Featured on Unchained TV
Unfortunately, there are no use case videos yet for this product. Click here to watch other videos on Unchained TV.
Nordbo Robotics' Mimic UR with FT Tracker Kit allows the user to record trajectories by guiding the robot by hand. The FT Tracker provides the Mimic software with the force-torque applied to the handle, determining positions and orientations in three-dimensional space and translating them into movements of the robot.

Mimic UR with FT Tracker is a powerful tool that is ideally suited for a wide range of tasks. Its precise and accurate measurements make it ideal for use in grinding, deburring and polishing. By using the FT Tracker, you can ensure that your work is done with maximum efficiency and precision, giving you the best possible results. Mimic enables the automation of complex toolpaths that are too difficult and time-consuming to program using a traditional point-to-point approach.

The Nordbo Robotics Mimic UR Kit with FT Tracker can be used with all Universal Robots robot series and includes:


1x Nordbo Mimic Software license
Mimic tracking-System based on Force Torque
USB flash drive with Mimic URCap
Mimic FT Case
Did not find what you're looking for?
To place an order, send us an inquiry through the button at the top of the page or contact us through the chat.
Talk to an
Automation expert
Have questions about this product, pricing, or your automation projects? Fill out the form and an automation expert from our team will be in touch within 24 hours.