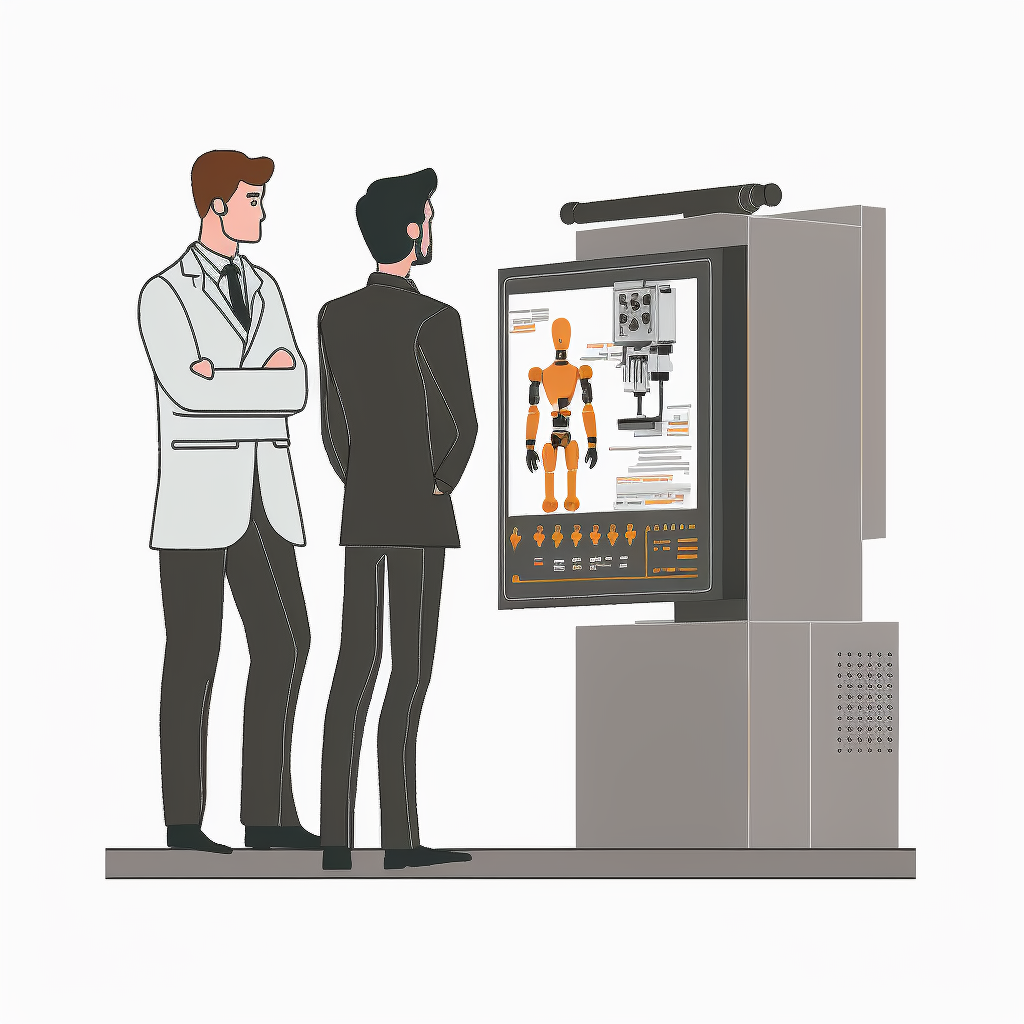 WNRCON Start Consultation Package
WNRCON
is proud to offer the Start Consultation package, a videoconference session aimed at determining the feasibility of automating your current production process. With extensive experience in the field of automation, WNRCON helps you gain valuable insight into the necessary steps, both externally, such as the selection of vendors or equipment, and internally, such as the selection of employees and preparation of work sites.
The appointment lasts 30 minutes, but can be extended and counted towards the next consultation appointment if desired.
Overview

Description

Downloads

FAQ

Similar products
30 Years Experience
30 years of experience in the machining industry, coupled with 5 years of intensive product management activity and the development of an automation and robotics portfolio for machine tool solutions. And all this at the market leader for quality machining tools in Europe. WNRCON knows what it's stuff when it comes to efficiency improvements in the metalworking industry.
Repeated Success in a Variety of Industries
Over 100 automated machine tools, with and without automatic door opening, from lathes to milling machines to 5-axis machining centers are proof of our expertise. No matter what manufacturing situation you present to WNRCON, you will receive a clear and comprehensible assessment of whether and if so, how you could best automate your machine tool. Furthermore, WNRCON is also happy to advise on digitization issues and process improvements.
Featured on Unchained TV
Unfortunately, there are no use case videos yet for this product. Click here to watch other videos on Unchained TV.
30 min. video call with the objective of finding out if the current production process can be automated.


In this appointment WNRCON looks at the initial situation in your production. Ideally directly at the CNC machine or where the process to be automated takes place. From this video appointment you will gain valuable insights into the feasibility and necessary steps, both externally (selection of suppliers or equipment) and internally, such as selection of employees and preparation of locations.


If desired, the appointment can be extended and credited to the next higher consulting appointment.


Necessary equipment: Mobile device with video function (camera), WLAN or mobile phone connection in sufficient quality at the respective location of the process.
Did not find what you're looking for?
To place an order, send us an inquiry through the button at the top of the page or contact us through the chat.
Talk to an
Automation expert
Have questions about this product, pricing, or your automation projects? Fill out the form and an automation expert from our team will be in touch within 24 hours.