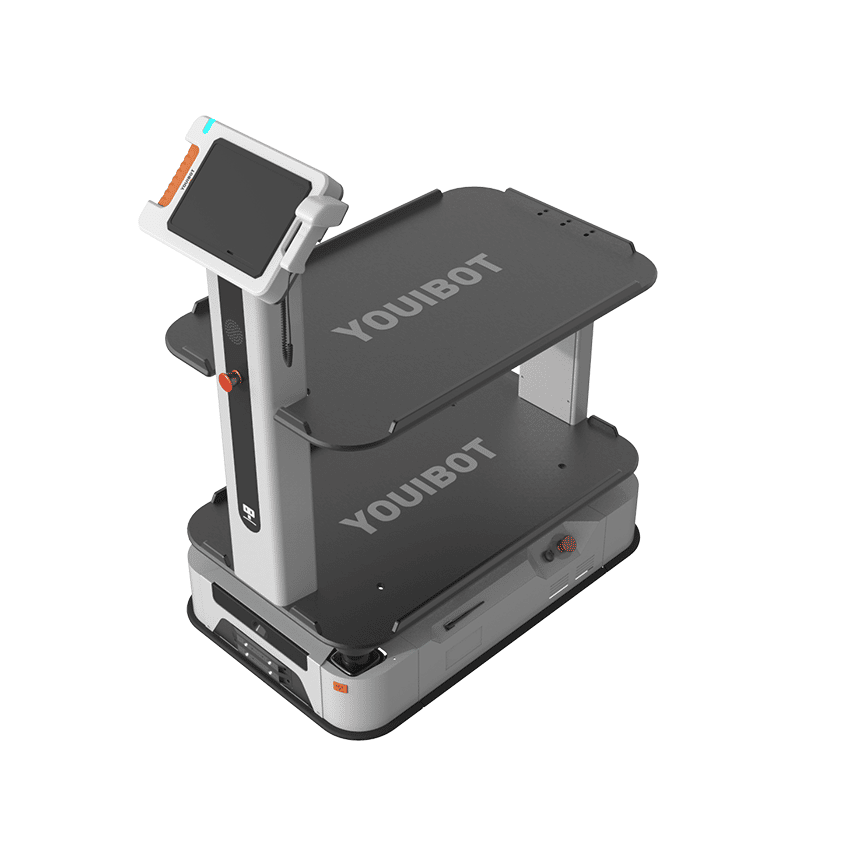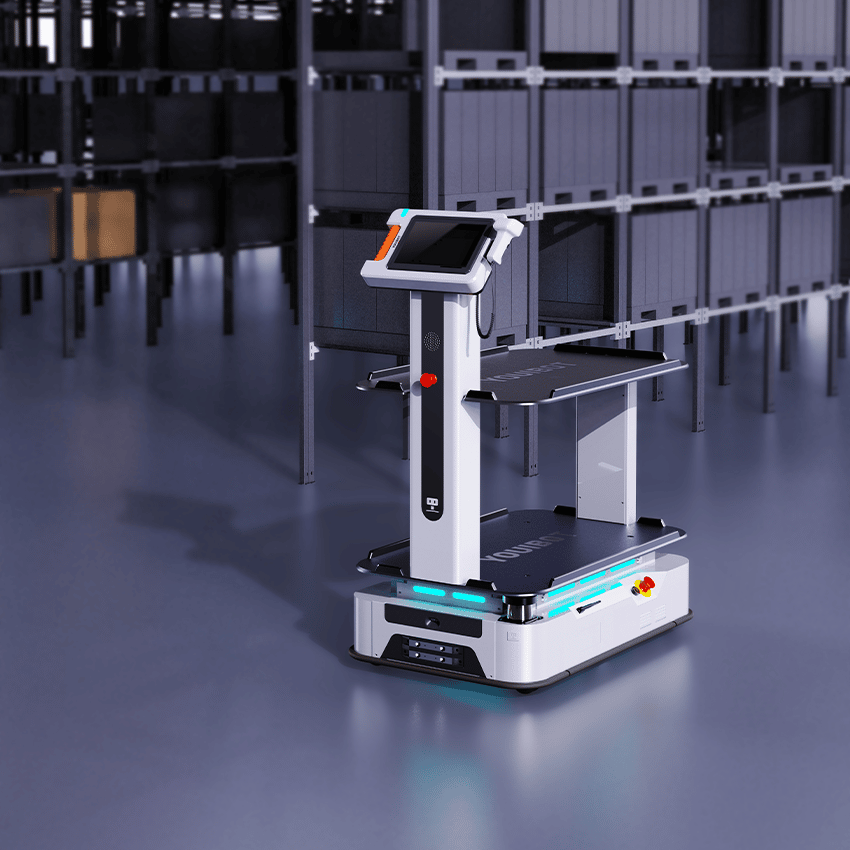 Youibot AT IPR-200 Assistant Picking Robot
Youibot
AT-IPR is an efficient Assistant Picking Robot for goods handling, sorting, picking, etc. The robot optimizes workflows, and improves productivity while reducing picking errors and personnel working time. The onboard navigation technology helps the robots safely traverse your factory and achieve an indoor repeat positioning accuracy of ±5mm. Youibot's user-friendly software enables multi-robot collaboration, and large-scale robot scheduling (up to 500 units).
From 1.000,00 € a month with lease buy or installment.
Learn more
Overview

Description

Downloads

FAQ

Similar products
FLEXIBILITY
•Navigation using own map•Automatically avoid dynamic obstacles•Smooth movement and reduced vibration•6-wheel suspension system
CUSTOMIZATION
•Shelf and rack can be quickly adjusted•Support 100-500KG load customization requirements•Multi-station rack to fit a variety of scenarios, orders, and SKUs
EASY DEPLOYMENT
•Automatic map building•No scenario modification is required•A variety of application modules and common standard interfaces built-in•Directly connect to your OMS / WMS information system
SAFETY
•Equipped with lidar, 3D vision, and a wide-angle camera, etc.•Intelligent detection and recognition of obstacles and automatic avoidance•With indicator light, voice alarm, multi-level safety input•360° protection
Featured on Unchained TV
Unfortunately, there are no use case videos yet for this product. Click here to watch other videos on Unchained TV.
The Youibot AT IPR-200 is an easy-to-deploy automated mobile robot that can easily be set up to work with other robots. Thanks to Youibot's proprietary YOUIFLEET distributed intelligent scheduling system, the AT IPR-200 can achieve large-scale robot scheduling. With Youibot YOUIFLEET, up to 500 robots can be managed at a time, depending on the task.
This smart Assistant Picking Robot is specially designed for autonomous order handling, sorting, picking, and other working processes. Youibot's AT series is designed to minimize walking, optimize operational processes, and improve picking and sorting efficiency.
Based on the hybrid positioning and navigation technology SLAM (Simultaneous Location and Mapping), the robot can achieve a repetitive indoor positioning accuracy of ±5 mm.
Youibot's AT system has been used in a large variety of industries, including warehousing, manufacturing, electronics, 3PL third-party logistics, fashion and footwear, e-commerce, food, medicine, and more.
Continuous operation
The excellent battery management system supports automatic charging and quick battery replacement, which allows 7 x 24 hours of continuous operation.
Available with CE
Optional CE version to ensure safety and stable & reliable operation.
Award-winning
Youibot has won the Red Dot Design award.
Further technical specifications

Navigation mode Integrated laser navigation
Path planning Virtual tracking / Independent planning
Positioning accuracy Positioning accuracy:±5mm,
Angle accuracy:±1°
Battery voltage 48V
Battery capacity 60AH
Charging mode Automatic/ Manual/ Quick charging




Did not find what you're looking for?
To place an order, send us an inquiry through the button at the top of the page or contact us through the chat.
Talk to an
Automation expert
Have questions about this product, pricing, or your automation projects? Fill out the form and an automation expert from our team will be in touch within 24 hours.