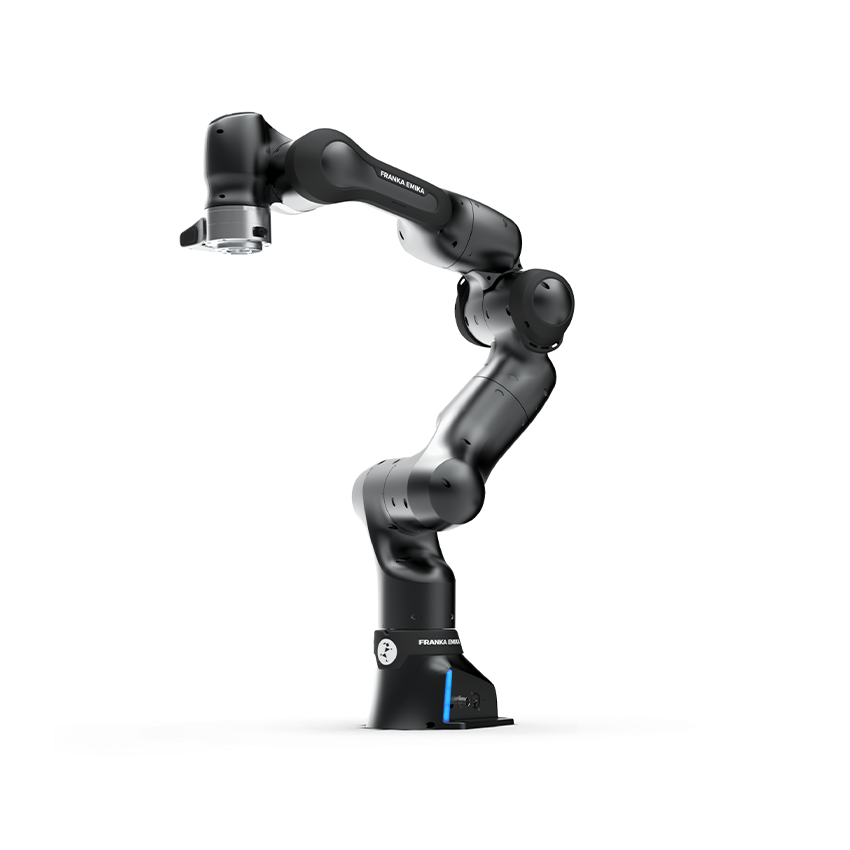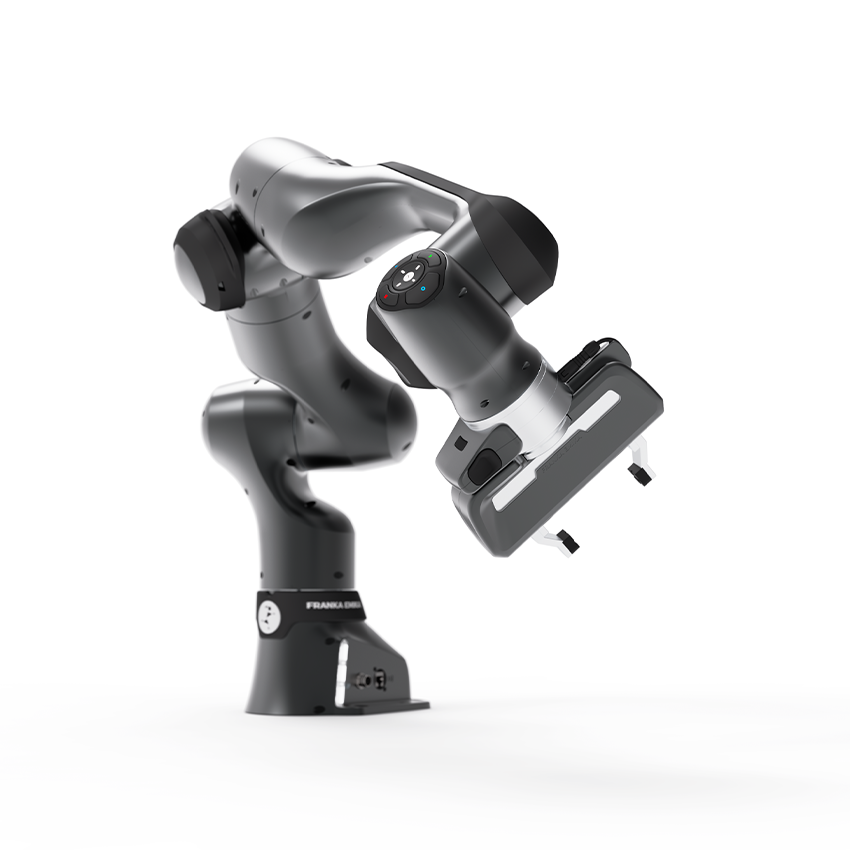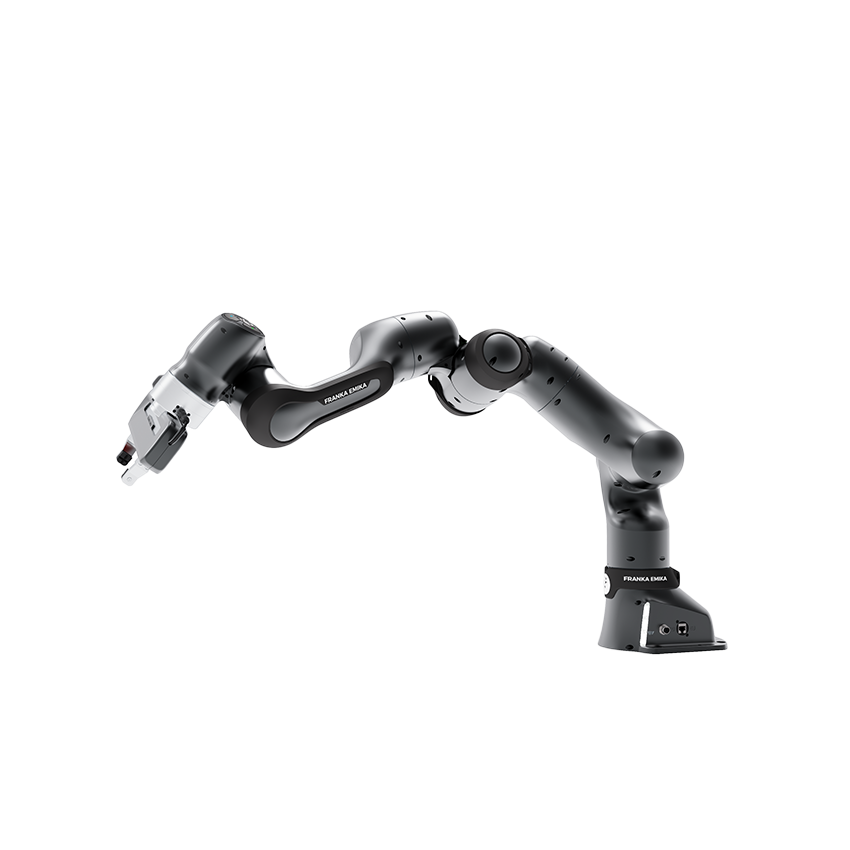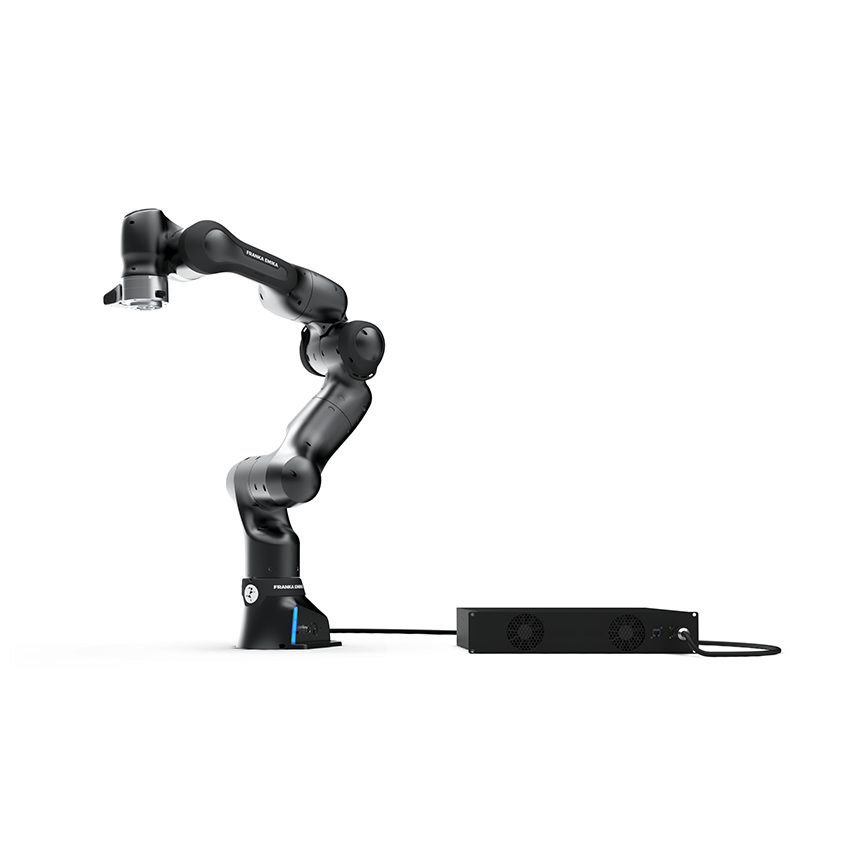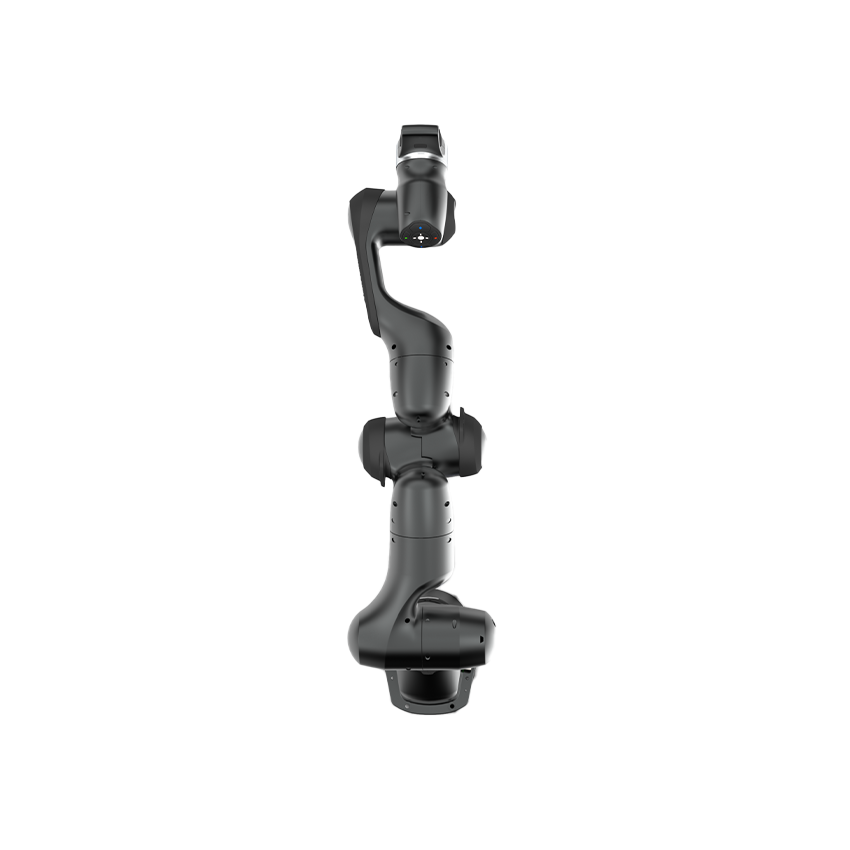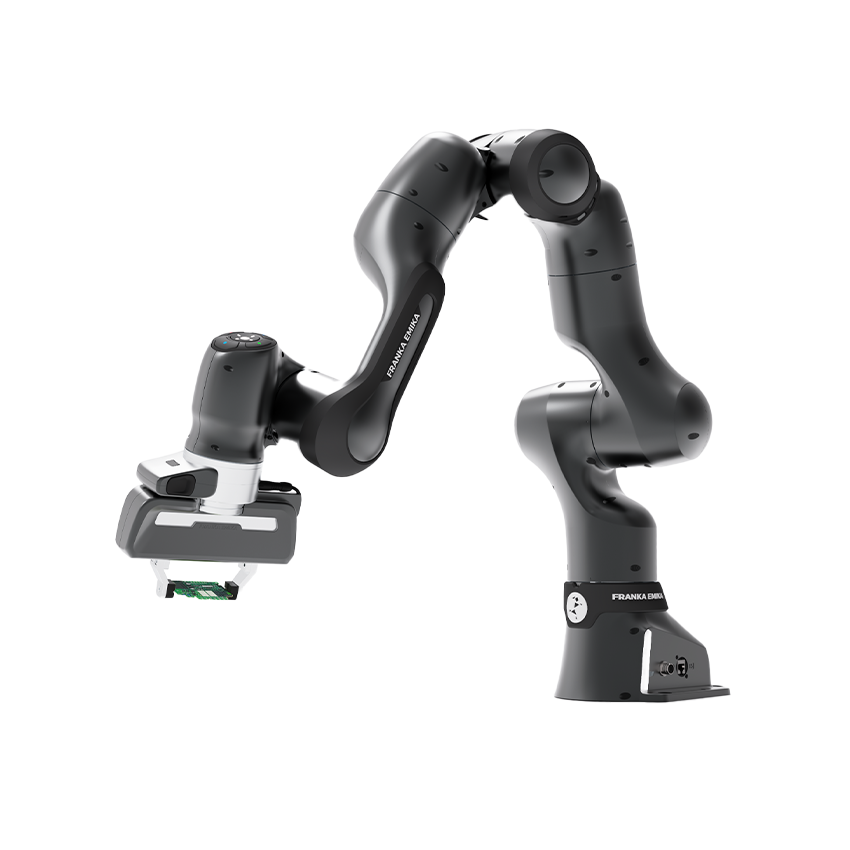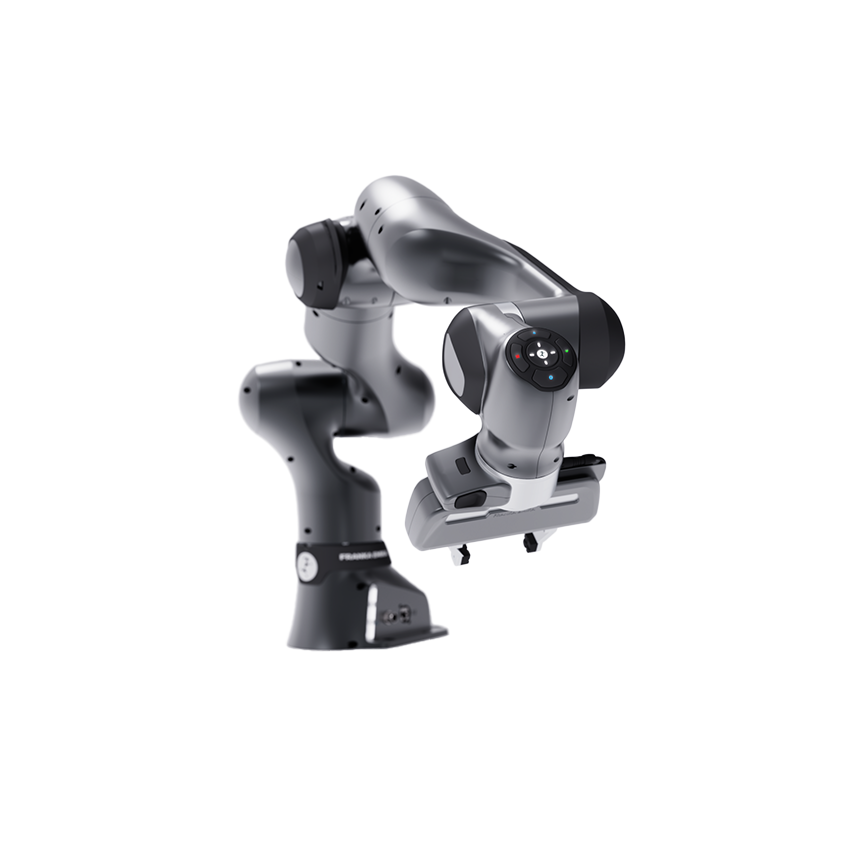 Franka Production 3 is a responsive, easy-to-use robot platform made in Germany. The FP3 from
Franka Emika
offers the perfect way to take the first step into industrial automation - uncomplicated, reliable and industry-certified. With its innovative 7-axis technology and corresponding torque sensors in each axis, the Franka Production 3 is one of the most perceptive robots on the market today.
From 1.000,00 € a month with lease buy or installment.
Learn more
Overview

Compare

In the box

Use case combination

Specifications

Description

Downloads

FAQ

Similar products
Compliant Construction
Adapts precisely and reliably to work surfaces and environments
Precise Performance
Human-like sense of touch thanks to built-in torque sensors
Robust Processes
Handles tolerances with ease and uses force data for quality assurance
Plug and Use
From delivery to deployment in less than 30 minutes
Featured on Unchained TV
Quality inspection
Electrical Engineering
Franka Emika
Automated testing process with a Franka Emika Cobot
Pick & Place
Cross-industry
Franka Emika
Franka Emika Cobots in Action
Compare
In the box
Production 3 Cobot
Franka Hand
TQ Switch Cabinet
TQ Base Plate
eLearning
Use case combination
Cobot

,

Franka Emika
Franka Production 3
+
Finger Grippers

,

OnRobot
OnRobot 2FG7
€3,678.00
- €5,255.00

excl. VAT.
+
Camera

,

Framos
FRAMOS D455e Starter Kit
€1,649.00
- €1,749.00

excl. VAT.
Testing
Testing the robot usecases
€34,436.00
excl. VAT.
Arm
Reach

855

mm

Payload

3

kg

Weight

17.8

kg
Performance
Max. linear TCP speed

2

m/s

Repeatability

0.1

mm

I/O Ports

2x DI & 2x DO (isolated, EN 61131-2 type 3 characteristics, 100 Hz sampling rate), 2x configurable safety-related inputs for emergency stop devices, protective devices or other protective devices (OSSD devices connectable via external OSSD converter), ethernet (TCP/IP)

I/O Power Supply

24V
Joint Movement (Range: ° / Max Speed : ° /s)
J1
-166 till 166

±

150
J2
-105 till 105

±

150
J3
-166 till 166

±

150
J4
-176 --7

±

150
J5
-165 till 165

±

301
J6
25 till 265

±

301
J7
-175 till 175

±

301
Other Features
IP classification

IP40

Interfaces

DIN ISO 9409-1-A50

Certificates

ISO 10218-1:2011, ISO 13849:2015
Control Box
Dimension

355 x 483 x 89 mm (L x B x H)

Weight

7

kg

Communication

Ethernet (TCP/IP), Modbus/TCP (Optional), OPC UA (Optional)

Nominal power consumption

80

W

Supply voltage

100 − 240 VAC

IP classification

IP20
This award-winning collaborative robot (cobot) from Franka Emika offers innovative full and partial automation of production processes. The included Basic Apps software package enables a quick and independent start with process automation. Beginning with movement, flow logic, signal exchange, and error handling. The Basic Apps contain everything you need for Pick&Place processes.


Accessible for All

Simple and fast workflow-based graphical programming. Robot apps form modular function blocks for production processes. Your tasks can be quickly transferred to multiple robots to significantly reduce setup costs. In addition, a wide range of users - from highly skilled robotics professionals to factory workers - can be quickly trained on the system without prior robotics knowledge.


Unique sensitivity


7 axes mean 7 degrees of freedom and thus virtually unlimited flexibility and precision. But this is not the only area where the FRANKA Production 3 sets new standards.


Design


User-centric design combined with proven German engineering to create a technological masterpiece. Large-scale production to the highest standards takes place in Bavaria.


Suitable for industry and immediately integrable


The Franka Emika Production 3 can be quickly integrated into an existing production infrastructure and supports modern and common industrial communication protocols. With its small footprint and 7 axes, the FP3 can work both far away from and very close to its base. As such, it is an ideal solution for processes taking place in confined or obstructed environments. This certified industry-proven system increases productivity for anyone who needs efficient robotic automation.


Franka Emika Production 3 Scope of Delivery


Arm
Controller
Basic Apps Package
External Enabling Device
Emergency Off Device
Franka UI
Power cable Type F
Connection Cable 2.5 m
eLearning Program



The scope of delivery also includes the matching Franka Hand, as well as a control cabinet with 16 I/O + 2 OSSD relays and a mounting base plate, both powered by TQ-Robotics.
To place an order, send us an inquiry through the button at the top of the page or contact us through the chat.
Talk to an
Automation expert
Have questions about this product, pricing, or your automation projects? Fill out the form and an automation expert from our team will be in touch within 24 hours.