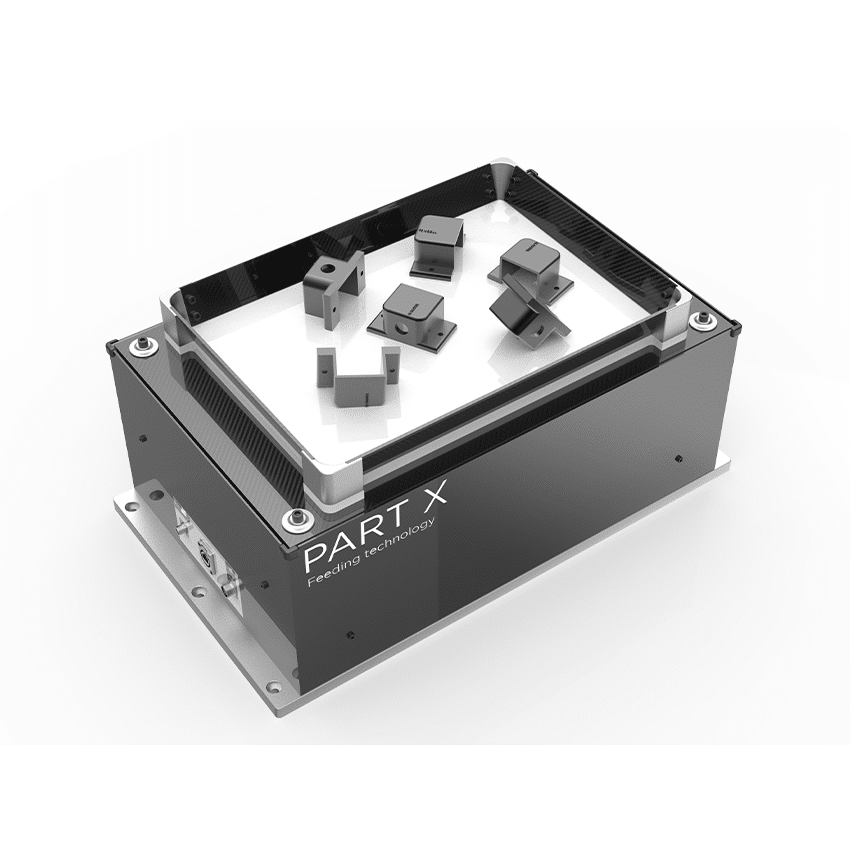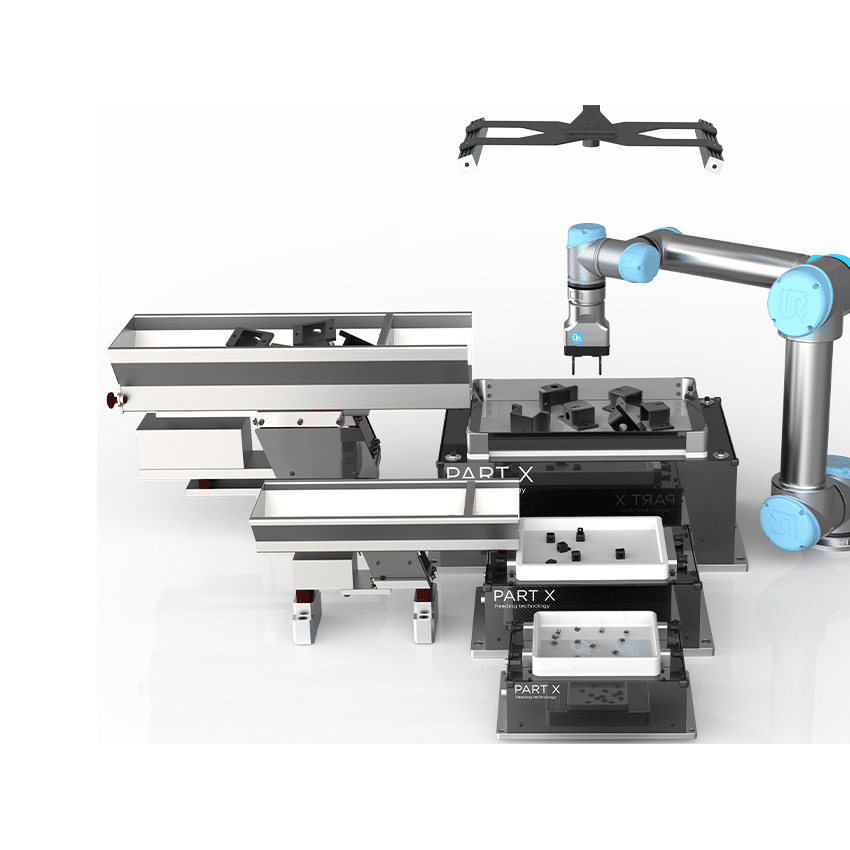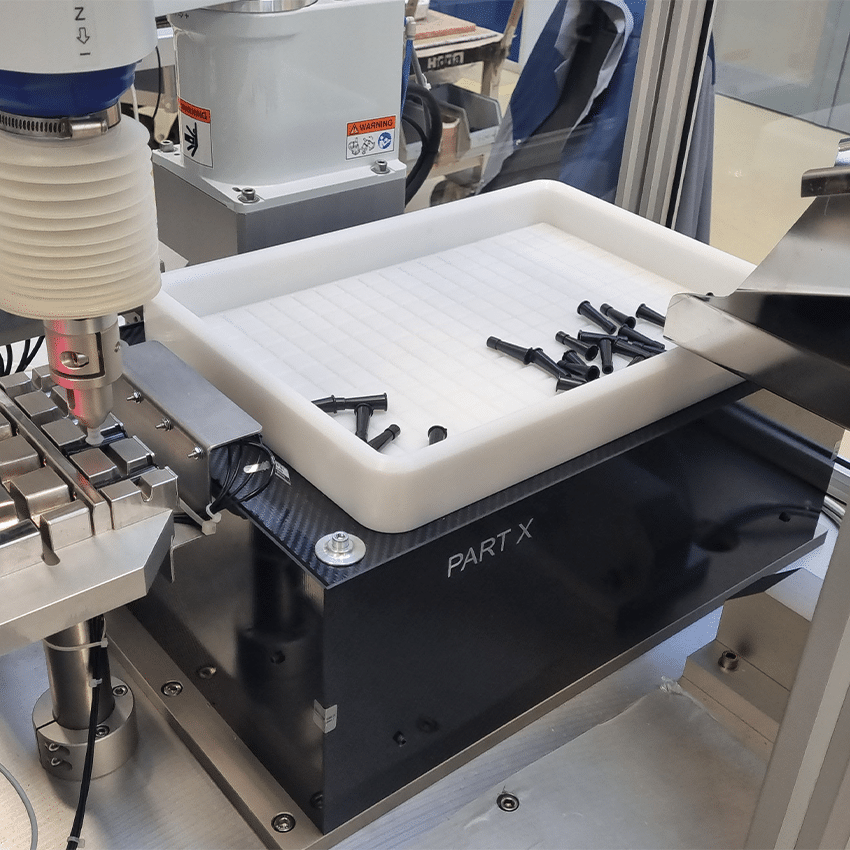 Industry Devices PART X 2 flexible feeder
Industry Devices PART X 2 is the largest and most powerful of the three flexible feeders from the PART X product family, marking the state of the art for flexible feeding technology. It features a robust, conveyorless design with very gentle parts handling thanks to the first-in-first-out principle. PART X 2 allows for the easy orientation and separation of components ranging from 30 to 120 mm in size.
From 1.000,00 € a month with lease buy or installment.
Learn more
Overview

Description

Downloads

FAQ

Similar products
Efficiency
Industry Devices' flexible feeding systems are used to meet the ongoing challenges of high-mix manufacturing processes. Part changeover can be as simple as a click of a button, offering customers a cost-effective alternative to traditional systems, saving time and costs.
Simplicity
Simple installation and easy-to-use and intuitive programming within the feeding solutions enables Industry Devices' customers to master the technology completely independently.
Flexibility
PART X product family is compatible with a variety of different parts, regardless of geometry, material, or surface texture, proving advantageous especially where production is subject to permanent changes.
Automated Solutions
A vision system is used to automatically determine part orientation, eliminating expensive fixed tooling for part feeding.
Featured on Unchained TV
Unfortunately, there are no use case videos yet for this product. Click here to watch other videos on Unchained TV.
Industry Devices PART X 2 Flexible feeder solutions provide the customer with a new aspect of automated production systems. This system enables companies to perform faster changeover of more types of parts—so they can successfully meet the ongoing challenges of high-mix manufacturing. The appeal of flexible feeders is universal and unique - these systems are used by manufacturers of all sizes in all industries.
How it works
Part X Vibration technology separates and orientates parts for robot picking. Camera with Vision software locates the correctly orientated parts and sends coordinates to the robot. Additionally, the integrated Vision system detects and adjusts the number of parts inside the flexible feeder.
The PART X product family can be integrated with any vision system and any robot to build a fully automated parts feeding solution. Improved part positioning is achieved due to our enhanced and upgraded vibration actuators. With its cutting-edge technology, PARTX allows parts to be moved in all directions, eliminating the problem of parts accumulating in a corner or on an edge.
This model is optimized to handle bigger parts in comparison to the other models, ranging from 30 to 120 mm in size. All PART X models are compatible with a variety of different parts, regardless of geometry, material, or surface texture.
Did not find what you're looking for?
To place an order, send us an inquiry through the button at the top of the page or contact us through the chat.
Talk to an
Automation expert
Have questions about this product, pricing, or your automation projects? Fill out the form and an automation expert from our team will be in touch within 24 hours.