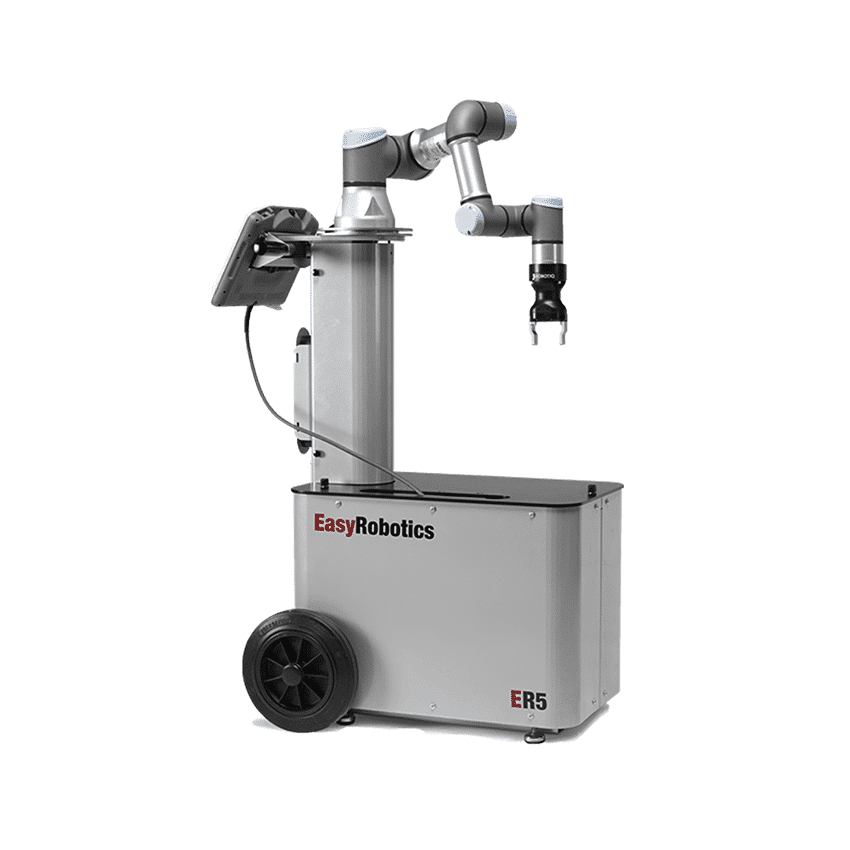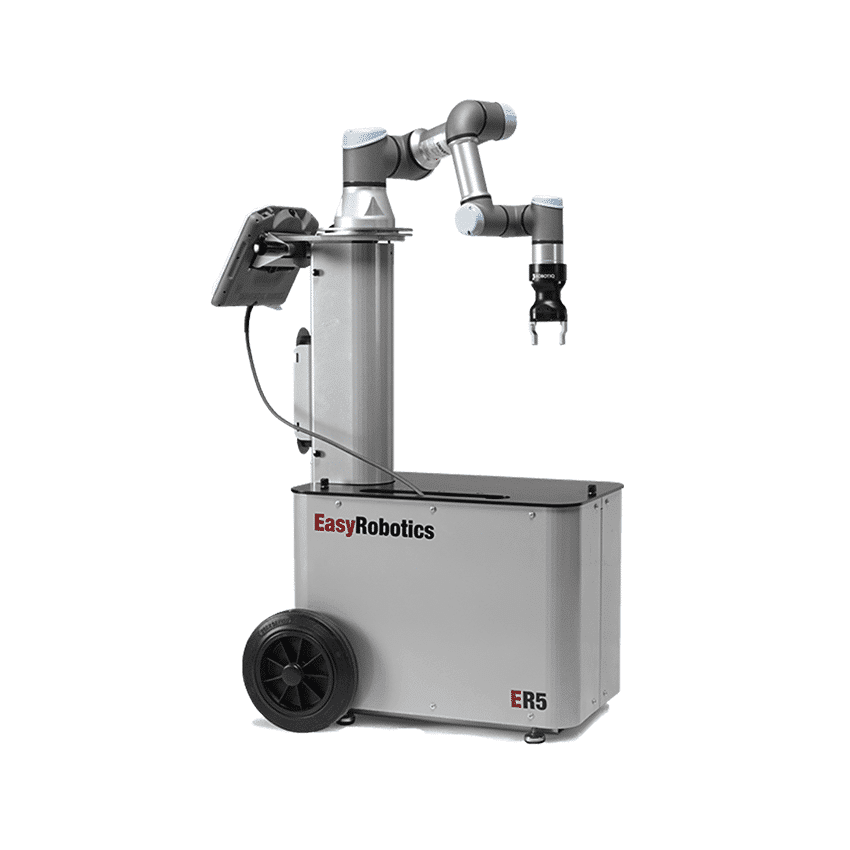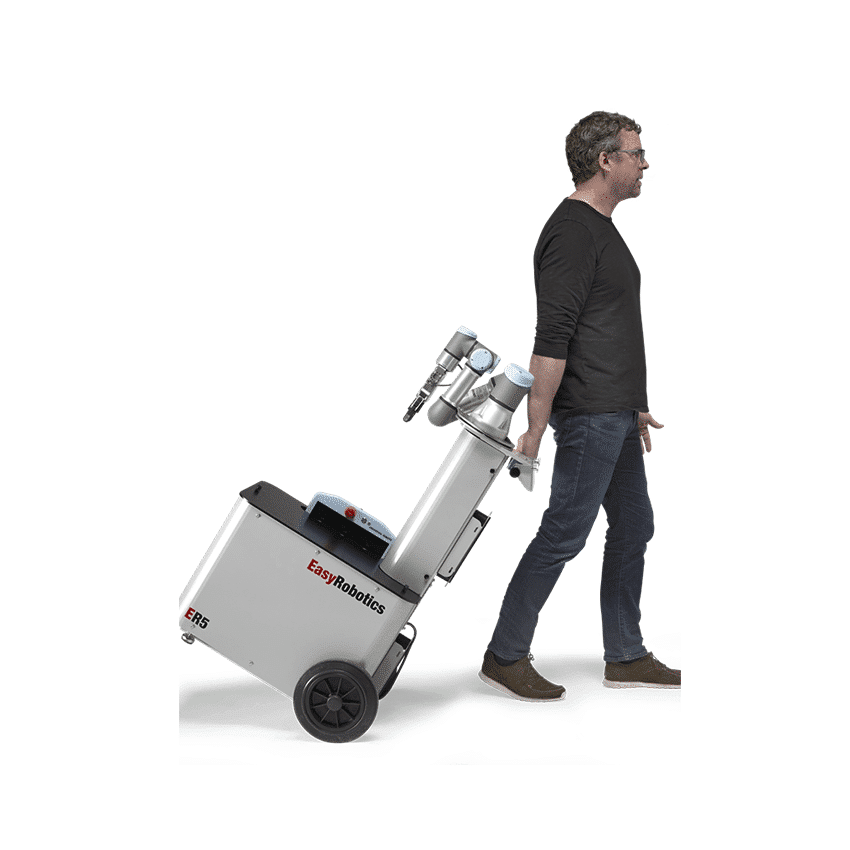 The
EasyRobotics
EasyWork is an easy-to-use mobile platform for both the production site and demonstration purposes. It can be used to demonstrate cobots' capabilities and to support employees training, workshops, etc. The ER Work is compatible with two common cobot models, the UR3 and UR5 from Universal Robots.
In the context of demonstration and course situations, the EasyWork can be moved to different production locations. This way the benefits of cobots can be illustrated on site.
From 500,00 € a month with lease buy or installment.
Learn more
Overview

Description

Downloads

FAQ

Similar products
Making your cobot mobile
The ER Work platform is a dependable, mobile, and compact working station which can be used for demonstration and presentation purposes. It allows one to bring the production process to seminar participants!
Ergonomic and comofrtable to use
The ergonomic design of the ER Work facilitates that course instructors and salespeople can move the demonstration robot around more easily.
Perfect for demonstrations
ER Work's mobility and compact size permits to conduct demonstrations of robots and cobots at a customer production environment.
Your choice of cobot
The EasyWork mobile platform works with both Universal Robots and Doosan (A-Series) cobots.
Featured on Unchained TV
Unfortunately, there are no use case videos yet for this product. Click here to watch other videos on Unchained TV.
The EasyRobotics EasyWork mobile platform is designed to maximise your cobot's flexibility by giving it wheels.

The EasyWork mobile cobot platform is a compact, movable workstation. The workstation is designed to function safely and easily with two of the most common cobots one the market: the UR3 and UR5. ER Work can be utilized both fully or partially automated production environments that demand enhanced flexibility and fast integration.

The EasyWork mobile platform was developed with safety and maximum mobility in mind. The integrated wheels and handles make it easy and ergonomic to move the EasyWork from workplace to workplace. The EasyWork platform ships fully mounted with trays and can also be purchased with a robot arm of your choice. The entire package can be easily moved without the use of a forklift or pallet jack.

The mobile cobot platform is ideal for production environments where, for example, processing machines are packed closely together. In such an environment there might not be enough room for something like the EasyRobotics ProFeeder.
An important aspect of the EasyWork platform is that it is ergonomically constructed. This is to ensure that a person can easily move it to processing machines, workstations, or even conferences and meetings! This makes it an ideal companion for salespeople, course instructors, partner demonstrations.


Product details
H: 1012 mm, W: 540mm, L: 740mm, Wt: 52 kg, T-Pad bracket, Compartment for controller, *only for UR and Doosan A-series
Did not find what you're looking for?
To place an order, send us an inquiry through the button at the top of the page or contact us through the chat.
Talk to an
Automation expert
Have questions about this product, pricing, or your automation projects? Fill out the form and an automation expert from our team will be in touch within 24 hours.