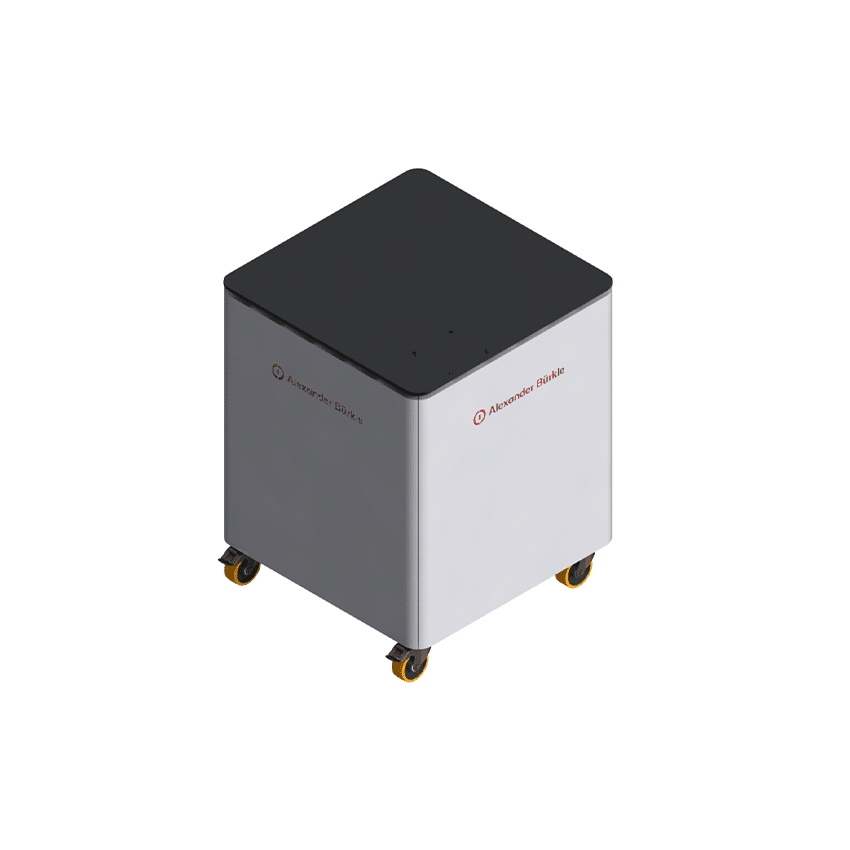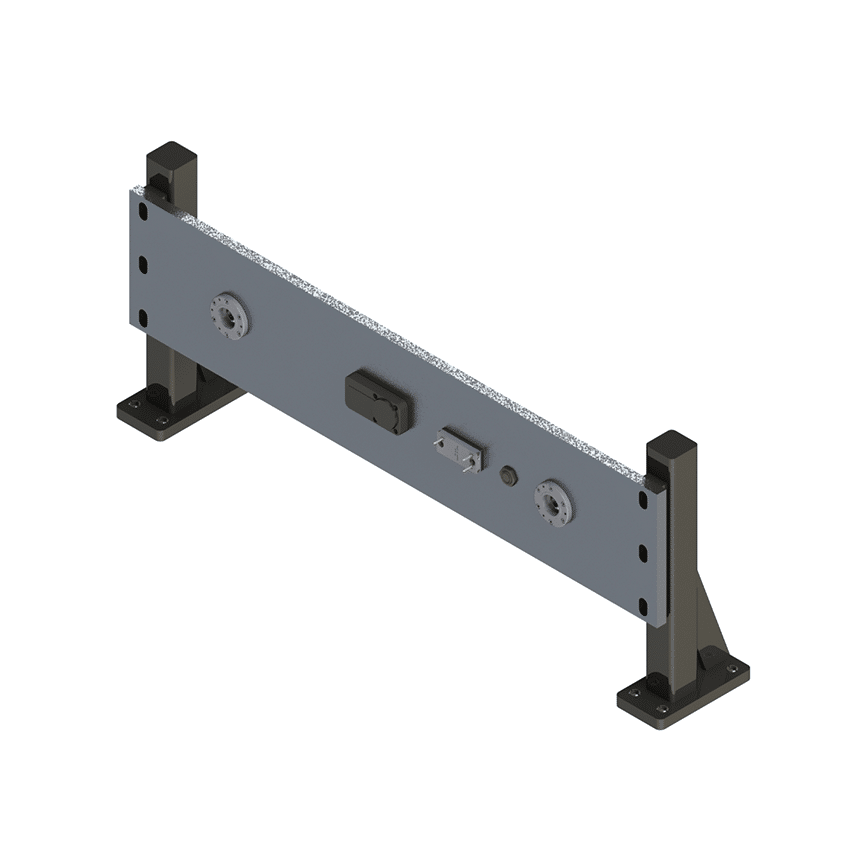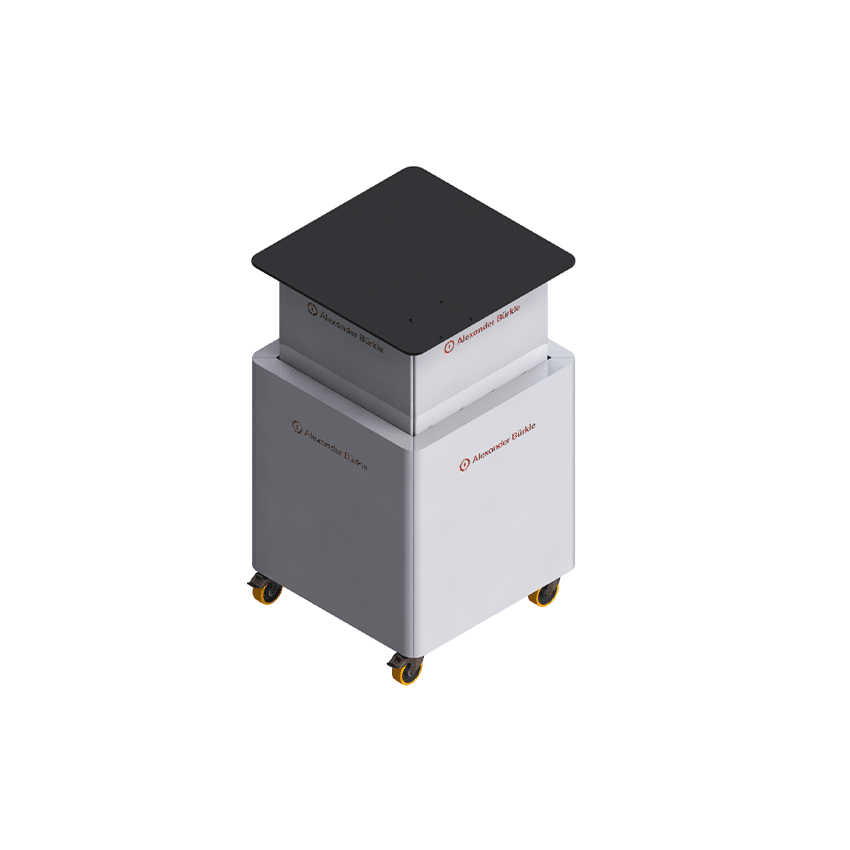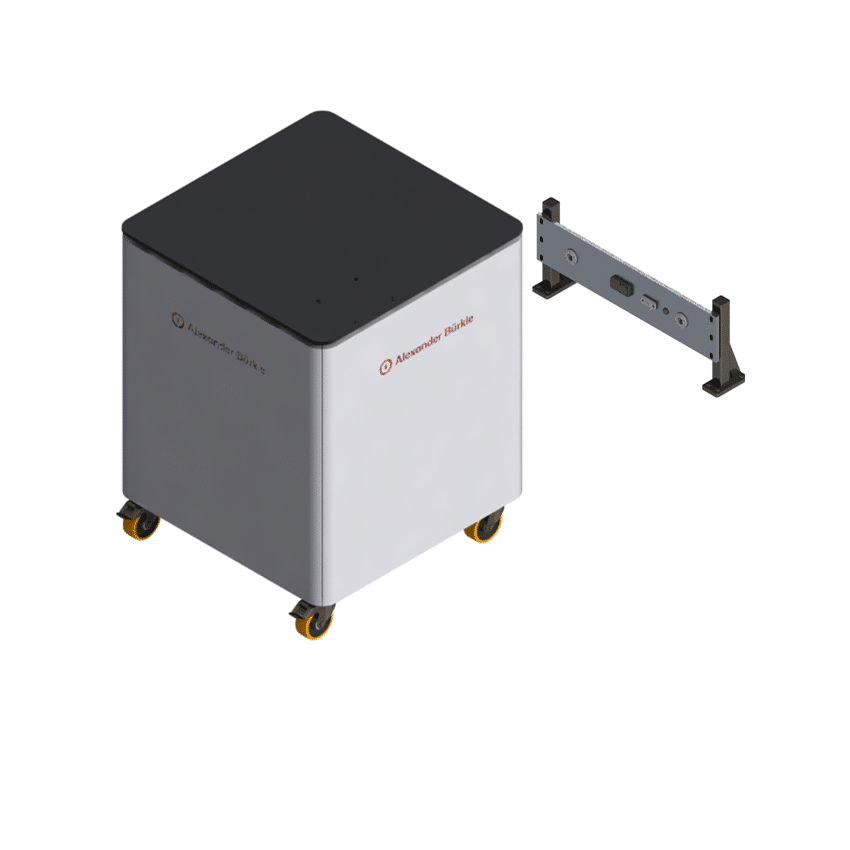 Alexander Bürkle CobotCube
The Alexander Bürkle CobotCube is a universal, ergonomic, and mobile cobot table for cobots. It integrates the control on a drawer. Optionally you can have the CobotCube equipped with an electric lifting unit (400mm). Likewise, the optional complementary docking station means that a correct position can always be achieved.
From 400,00 € a month with lease buy or installment.
Learn more
Overview

Description

Downloads

FAQ

Similar products
Flexible
ABrs CobotCube is on rollers
Adjustable Height
Optional with 400mm stroke (electric)
Docking Station
Available with optional docking station with media feed-through
Featured on Unchained TV
Unfortunately, there are no use case videos yet for this product. Click here to watch other videos on Unchained TV.
With the CobotCube from Alexander Bürkle you can easily keep your Cobot application flexible. Just bring the CobotCube to your workstation and off you go.
It is possible to mount any common cobot on the CobotCube. The optional docking station makes certain that the CobotCube is always in the correct position. The docking station also handles all media feed-through. If the height of 920mm does not fit your needs, CobotCube is also available with an electric lifting unit (400mm).

Delivery Time: ca. 7-8 weeks

Did not find what you're looking for?
To place an order, send us an inquiry through the button at the top of the page or contact us through the chat.
Talk to an
Automation expert
Have questions about this product, pricing, or your automation projects? Fill out the form and an automation expert from our team will be in touch within 24 hours.