All Products
Robot
End of Arm
Vision
Services
Manufacturer
Industries
Resources
Contact
Configurator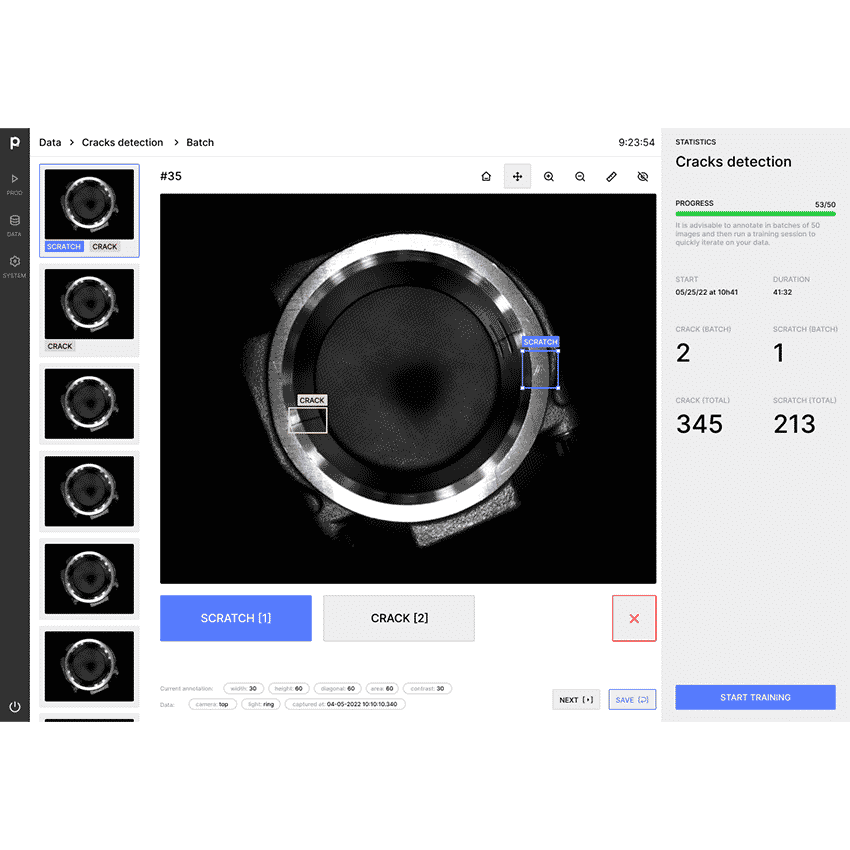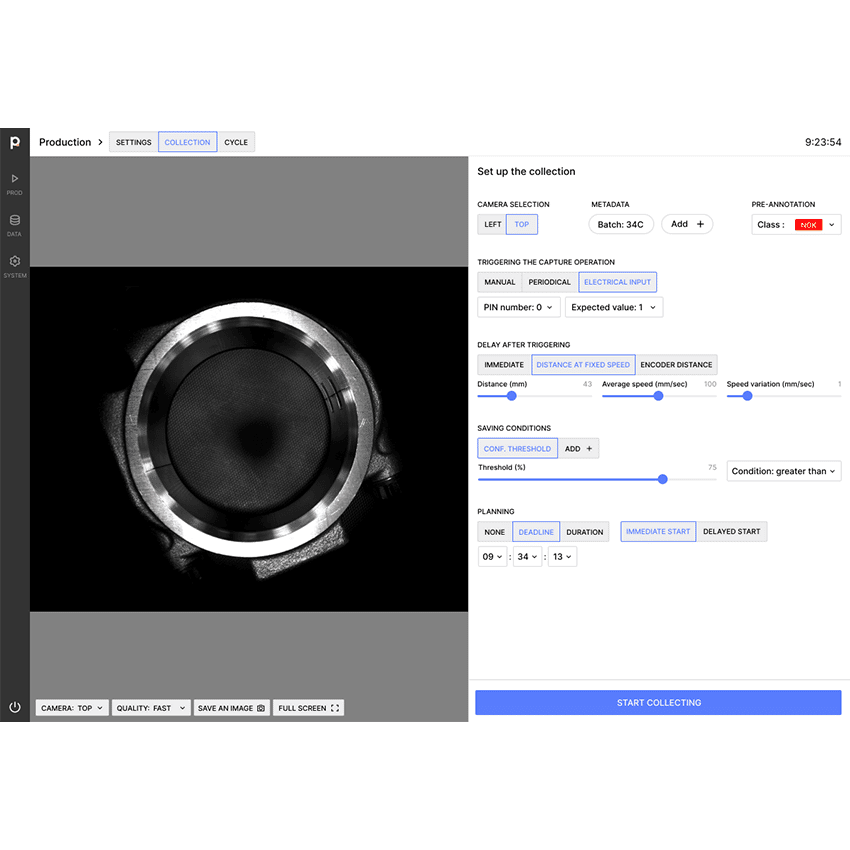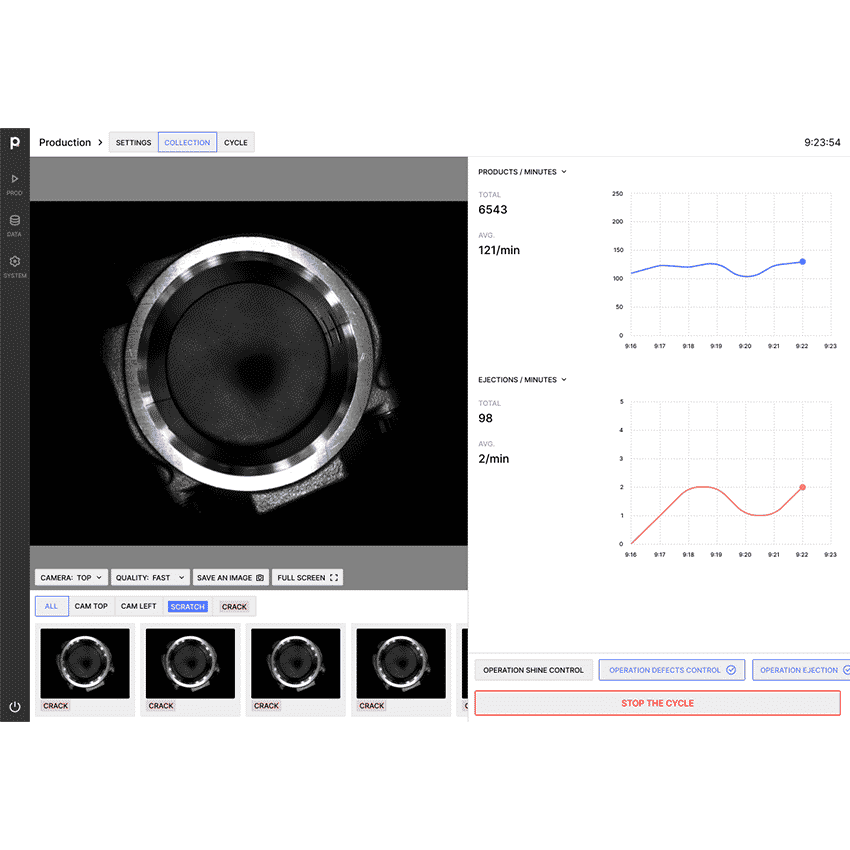 With
Psycle
Interact Vision Box, you can easily and quickly build your own quality control cell. More than just software, this industrial solution allows you to collect images of your products easily, train the Psycle Deep Learning algorithms to recognize defects, and then interact with actuators on your production line to eject these non-conformities.
Whether you use one or several cameras, Psycle Interact Vision will help keep defects off your production line.
Reset
€12,000.00

- €15,600.00

excl. VAT.
From 1.000,00 € a month with lease buy or installment.
Learn more
Overview

Description

Downloads

FAQ

Similar products
Production ready
With Interact Vision, set everything up in one place: cameras settings, lights triggering, conveyor encoder, input trigs, ejectors. More than a control point, it interacts with your production line.
More than algorithms, an industrial process
No vision nor AI systems will achieve the desired performances on your products day one. However, Interact Vision helps you build iteratively your own quality control cell.
Growing compatibility
Interact Vision integrates many camera standards (mainly Genicam compatible brands), and more to come.
Traceability
With Interact Cloud option, you can easily keep track of every detected defect. Your Quality Technicians will take advantage of the collected data to help improve your production processes.
Featured on Unchained TV
Unfortunately, there are no use case videos yet for this product. Click here to watch other videos on Unchained TV.
Psycle's goal is to enable any manufacturer to set up a new quality control cell within a matter of hours rather than days. Quality control systems play a central role in modern production lines and a diverse array of workers need to be able to use them: Operators (who start the system for new product runs and make basic changes), Quality Specialists (who teach the machine the OK / NOK tolerances), and Production Managers (who assure that the system runs in coordination with the production line, with conveyor encoders, cameras, triggers, etc.). Psycle Interact Vision provides all these functionalities and more.


Interact Vision comes with an IPC that acts as a line manager: It detects passing products, takes photos, analyzes the product images, and controls the 24V inputs and outputs depending on the results.


Optics Package


You can dive right into a new project with the Psycle optics package, which includes a camera, lens, and lighting compatible with most inspections.


Full-Service Support


For manufacturers who have never worked with AI-based automated visual inspection systems, Psycle offers a full-service option that lets you get the most out of the system: Psycle provides you with insights to improve image quality, and comments on your product defects and helps you select the right algorithms for your needs. They also help iterate with you on precision performance and even help you maintain the system long-term. You also get access to the Interact Cloud to keep track of everything (images, analysis, machine configurations, etc.).


Interact Vision software comes installed in a ready-to-use industrial computer.
Did not find what you're looking for?
To place an order, send us an inquiry through the button at the top of the page or contact us through the chat.
Talk to an
Automation expert
Have questions about this product, pricing, or your automation projects? Fill out the form and an automation expert from our team will be in touch within 24 hours.