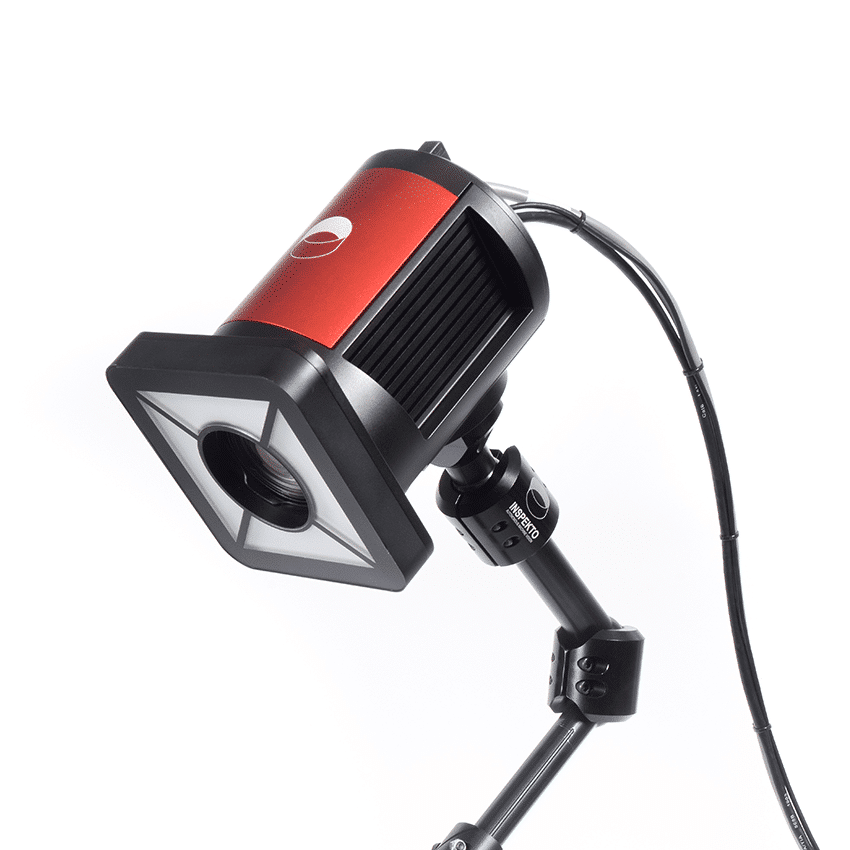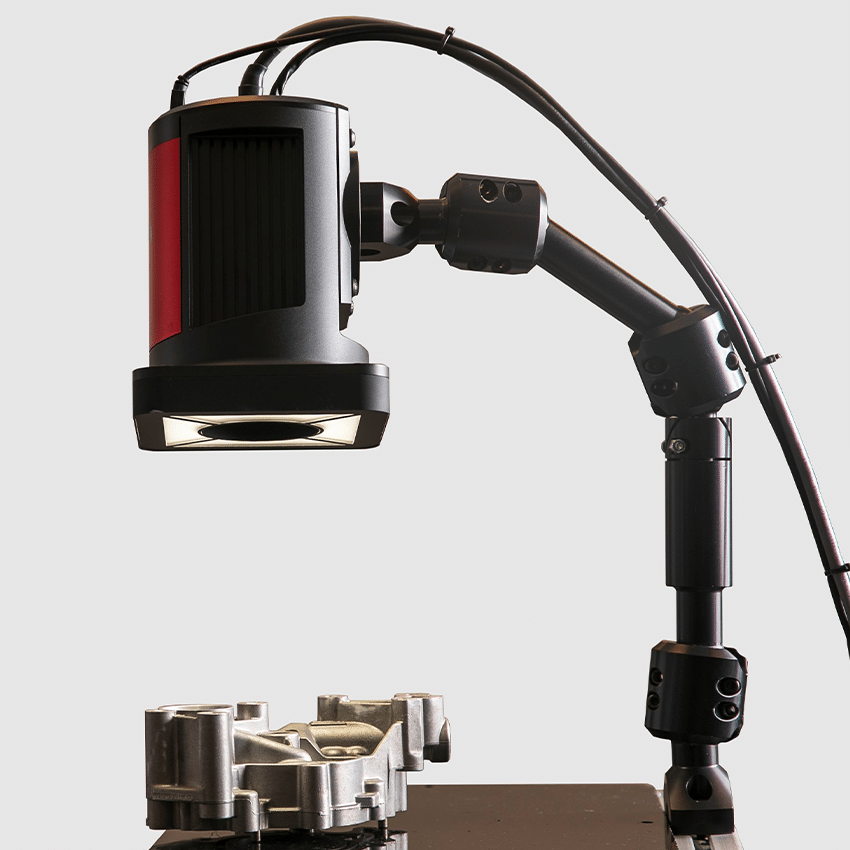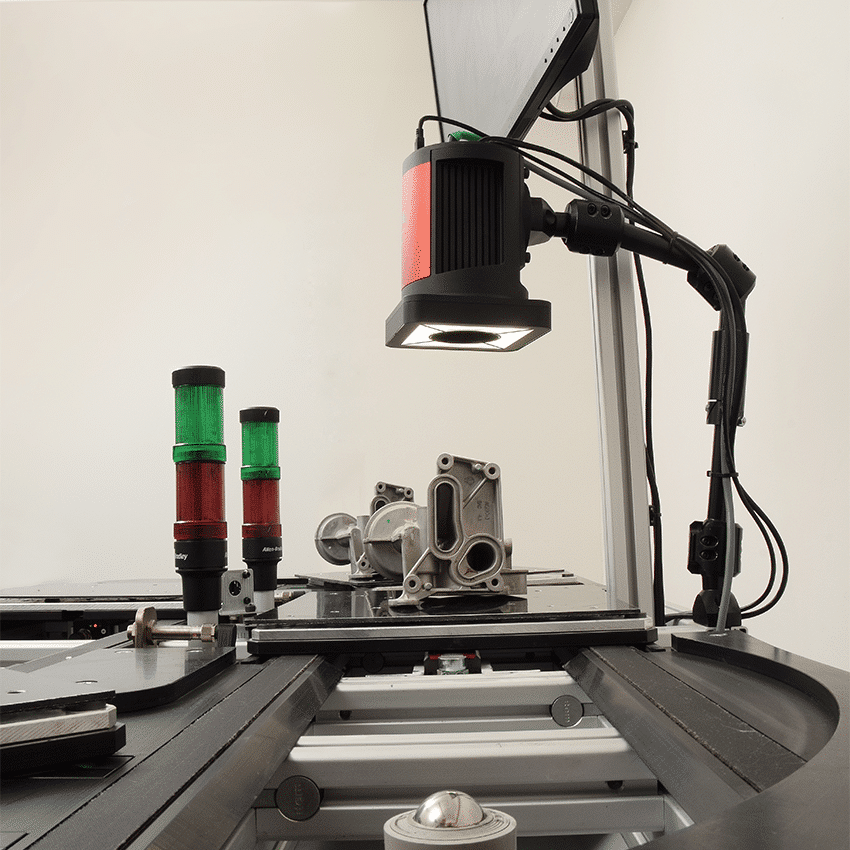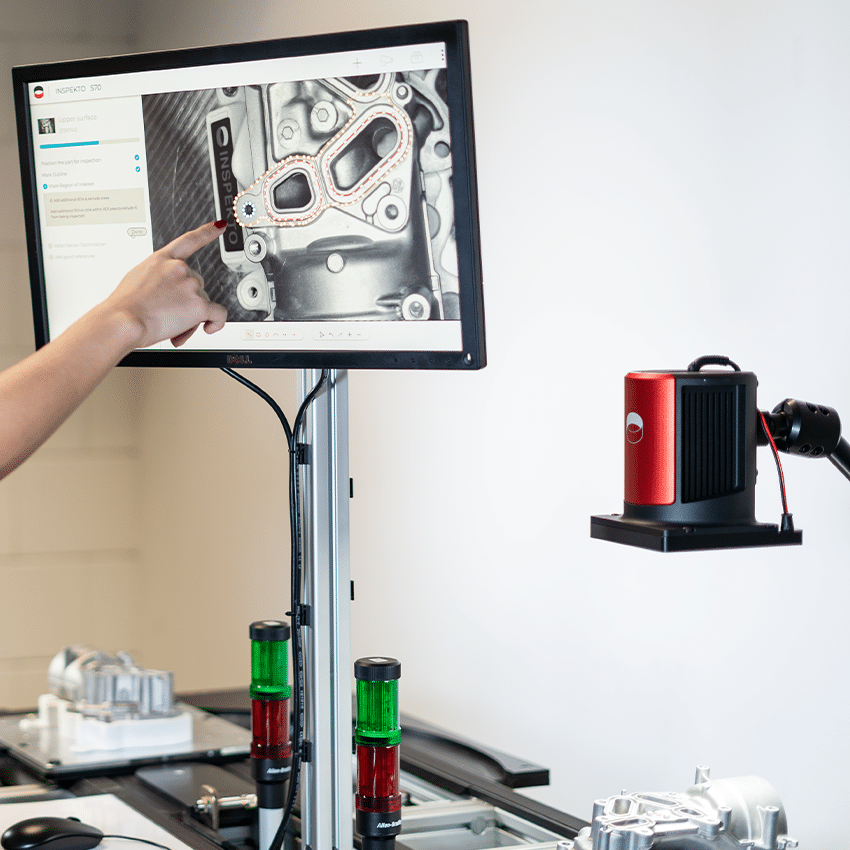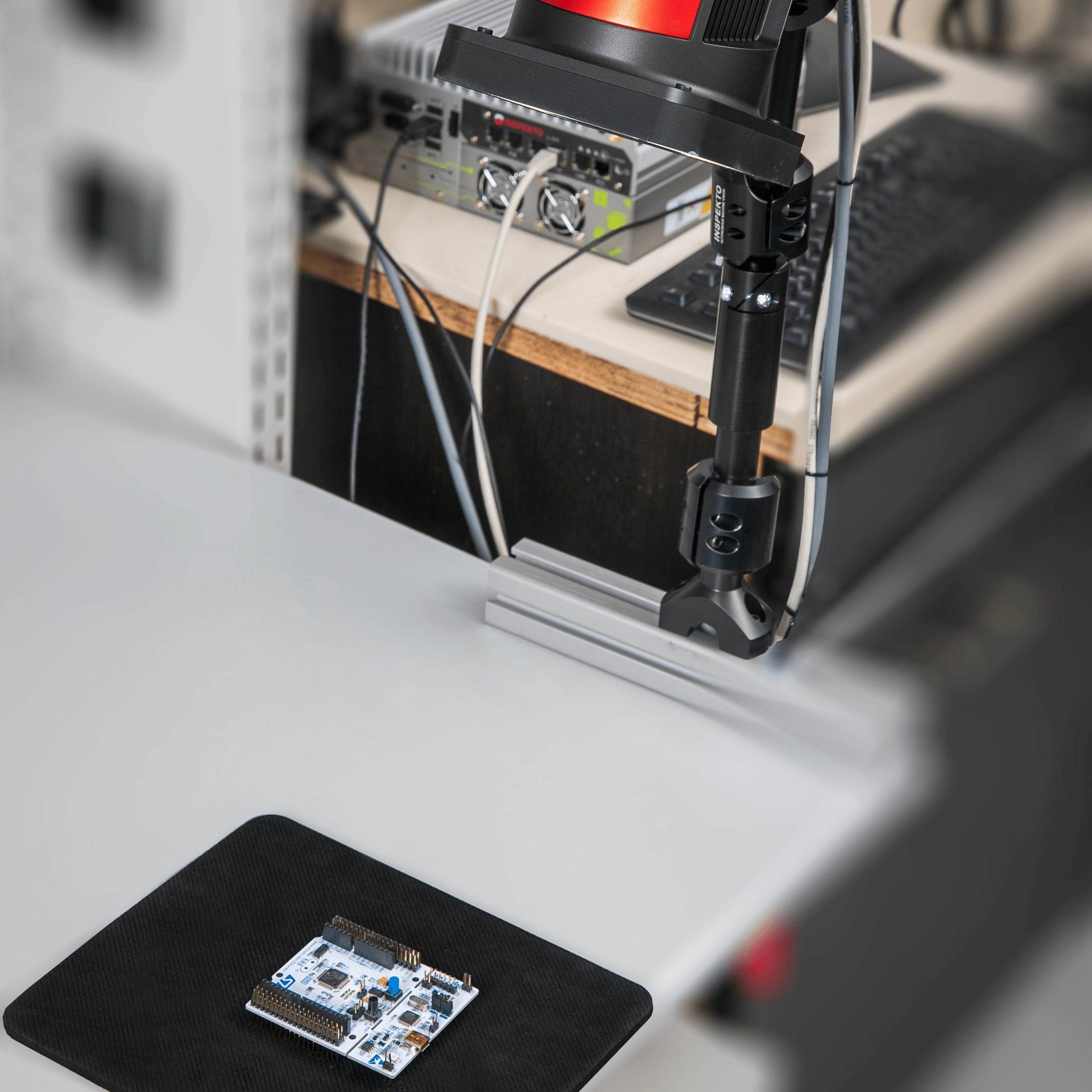 INSPEKTO S70
Inspekto S70 is a complete AI based visual inspection system – simple to install and implement into the production line. It combines a unique electro-optics system with autonomous machine vision AI (AMV-AI) technology, creating an industrial autonomous visual inspection product for quality assurance.
Delivered pre-trained, it can be used for various use-cases in a wide range of industries such as electronics, metal processing, plastic molding and more.
€16,634.00

- €25,078.00

excl. VAT.
From 1.000,00 € a month with lease buy or installment.
Learn more
Overview

Description

Downloads

FAQ

Similar products
Versatility. One product - multiple use-cases
In-line, end of the line inspection; 3D metal and plastic arts, rubber and PCB assembly verification, labeling, print inspection, surface finish – machining/drilling and more. Suitable for SMBs, as well as large corporations with multiple production facilities.
Easy and Immediate to deploy
Easy to install, designed for automatic self-adjustment with the part in terms of light and zoom; simple to use by your own personnel, enabling short deployment process; durable industrial grade design for endurance in manufacturing conditions; locate in needed positions for autonomous quality visual inspection - communicates with PLC for immediate results.
No coding or machine vision expertise needed
Pre-configured, pre-trained, INSPEKTO S70 is equipped with a unique AI technology and can easily adapt to new use cases with a low amount of OK samples. The adoption curve of visual inspection can be shorter with your own personnel controlling the process vs. traditional machine vision solutions. This cost-effective solution can free you from the need for machine vision experts and recurring investment. One universal inspection system which can lead to a reduced total cost of ownership vs. traditional systems.
Fully integrated to automatic manufacturing line (PLCs, Robots, etc.)
Smart, compact AI-driven visual inspection system delivered with all parts incl. controller unit, monitor, etc. It can be easily mounted and integrated in your production line or stand alone. Can be mounted onto standard robot*. The product allows you to apply automated visual inspection capability to any interest point in the production steps – finding quality issues earlier – improving overall yield.
Featured on Unchained TV
Unfortunately, there are no use case videos yet for this product. Click here to watch other videos on Unchained TV.
Providing an off-the-shelf, pre-configured AI-driven visual inspection product, INSPEKTO S70 is the cutting edge, smart solution needed for every production line's visual quality control. It includes both hardware and software inside and is of industrial grade resilience suited exactly for the manufacturing environment. With anti-reflection, pre-trained recognition and defect detection capabilities, the product is easy to set-up, simple to install and delivers quick results with only ca. 20 parts needed to ignite the process. 
Inspekto GmbH specializes in machine vision technology, specifically Autonomous Machine Vision,  providing the manufacturing unit the control of its visual inspection tools, thus eliminating the costly integration and customized developments that require 3rd parties, long-term commitment to a special project, adapted to only a limited use case.  
With Inspekto, you can benefit from end-to-end automation - the key to efficient production - automated and fully controlled, creating a more agile, streamlined, cost-effective production. 
Variants
Basis - This package includes the INSPEKTO S70 camera and inspection software described above.
Professional - This package includes all of the features of the basis model plus the following features


Muti profiles support to enable inspection of multiple different products on the same INSPEKTO S70 system. (Profile switching can be done via PLC communication or manually).


Archiving and traceability of inspection results on the INSPEKTO S70C Controller.


Specifications
| | |
| --- | --- |
| Own Weight | 4.5 kg |
| Field of View (@W.D=30 cm, Zoom=0) | 190x290 |
| Minimum Working Distance | 100 mm |
| Image Resolution | 3.2 MPixel |
| Minimum Defect Size (@W.D=30 cm, Zoom=0) | 0.4x0.4 |
| Max. Inspection Rate | 3 Hz |
| Opening Angle | Varies According to Zoom |
| Light Type | Integrated 4 segment flat dome white light with Anti-Reflection technology (Patent Pending) and PWM Sync |
Did not find what you're looking for?
To place an order, send us an inquiry through the button at the top of the page or contact us through the chat.
Talk to an
Automation expert
Have questions about this product, pricing, or your automation projects? Fill out the form and an automation expert from our team will be in touch within 24 hours.